The Maison Rêve de Louis Design uses ultra-strong vanished carbon
A US$199,000 (RM792,000) lamp is bound to raise eyebrows, but when you consider that Maison Rêve de Louis's Kubya Lamp is made out of the same material as a Formula 1 racing cars, then it begins to make sense. Vanished carbon – lightweight, sturdy and incredibly strong – has been used the craft the entire body, with French carbon specialists responsible for race-winning yachts creating four unique moulds for the diamond-shaped lamp.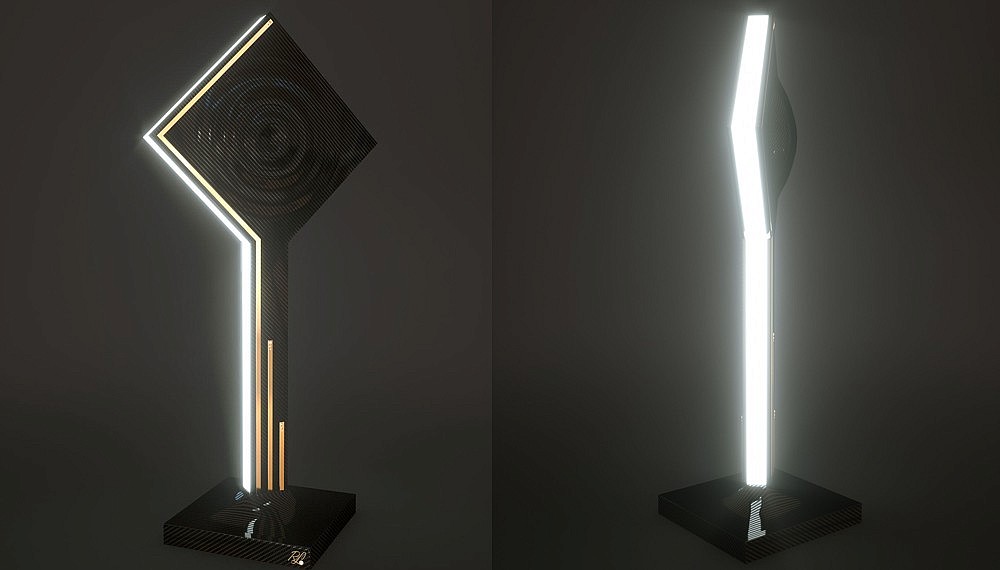 Visually, there's an element of futuristic glam about the Kubya. Rising up from a square base up a slim neck, 18-karat gold strips run up vertically in stages, with one delineating the edged silhouette of the lamp in a Tron-like neon strip. The 24 tiny screws that hold the gold strips to the Kubya's body are also made from 18-carat gold. More gold is found in the 'baguettes' that adorn the lamp, studded with 18 diamonds of 1.74 carats total. At the foot of the lamp, the Maison Rêve de Louis brand signature is also done in 18-carat gold, embellished with a 0.5 carat diamond directly encrusted into the gold-and-carbon body, with the carbon pierced to allow the diamond to shine from within.
Complete illumination shouldn't be expected; but rather a warm glow that speaks of privilege. Only nine examples of the motion-activated Kubya have been produced, with one available to be viewed at Place Vendôme in Paris.
---