macau's best restaurant thoroughly deserves All its many accolades

Macau's multi-faceted allure stems from its position as the Asia's playground for the continent's elite. Naturally, the culinary landscape has also been a beneficiary of Macau's stratospheric rise. On the second floor of NUWA at the City of Dreams, a carefully tucked-away entrance leads you into an opulent setting dedicated to fine Chinese cuisine. Jade Dragon restaurant is a perennial winner of Michelin stars, starting with one for year 2014 and 2015, and an annual two since 2016. Last year, it also broke into Asia's 50 Best Restaurants list, ranking at number 32 (the only other Macanese entry on the list is its sister restaurant, The Tasting Room which specialises in French cuisine).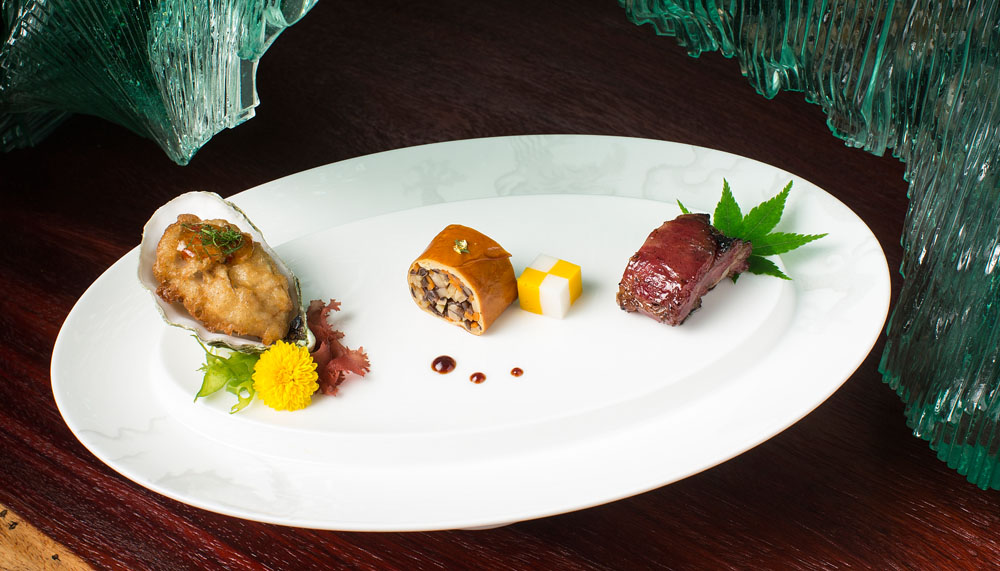 Inside the space, you are greeted by an exuberant – if familiar – sight of aquariums with live seafood, fine spirits and a novel open kitchen. However, a closer look will yield a stunning level of detail, with the main columns and the backs of chairs painted with scenes recalling the work of Song dynasty artist Zhang Zeduan (1085 – 1145), 'Along the River During the Qingming Festival'. The bronze, brown and muted gold colour palette conjures a regal ambience, one which is sub-sectioned to correspond to different seasons and colour tones. Those who prefer privacy may avail themselves to an option of 11 VIP rooms, the largest of which accommodates four 12-seat round tables. Thoughtful arrangements of dining tables in the main hall mean that diners are afforded a certain degree of privacy.
In head chef Tam Kwok Fung, the restaurant's menu offerings are an amalgamation of his stellar 30-year career which has seen him cooking for heads of state and royal families. Tam, who is also City of Dreams' Director of Culinary Operations for food and beverage, melds his deep mastery of Cantonese specialities with a penchant for specialty ingredients. Meat is sourced from registered organic farms in Australia and the Netherlands, with seafood originating from France, Japan and the South China Sea. Even the herbs are organic; a collaboration, with the Chinese Medicine research team of the Macau University of Science and Technology, results in a range of Chinese herbal soups by Chinese herbal practitioners.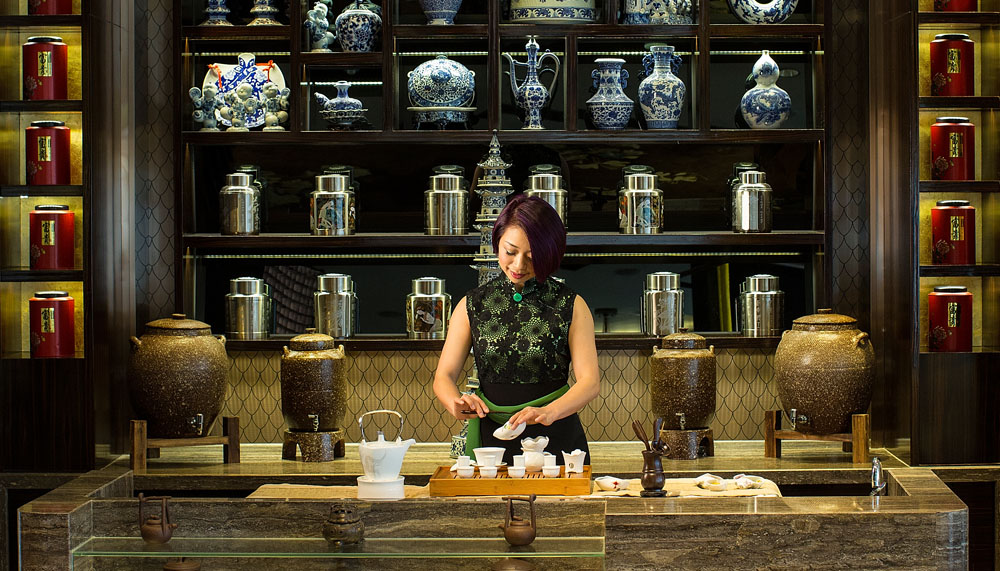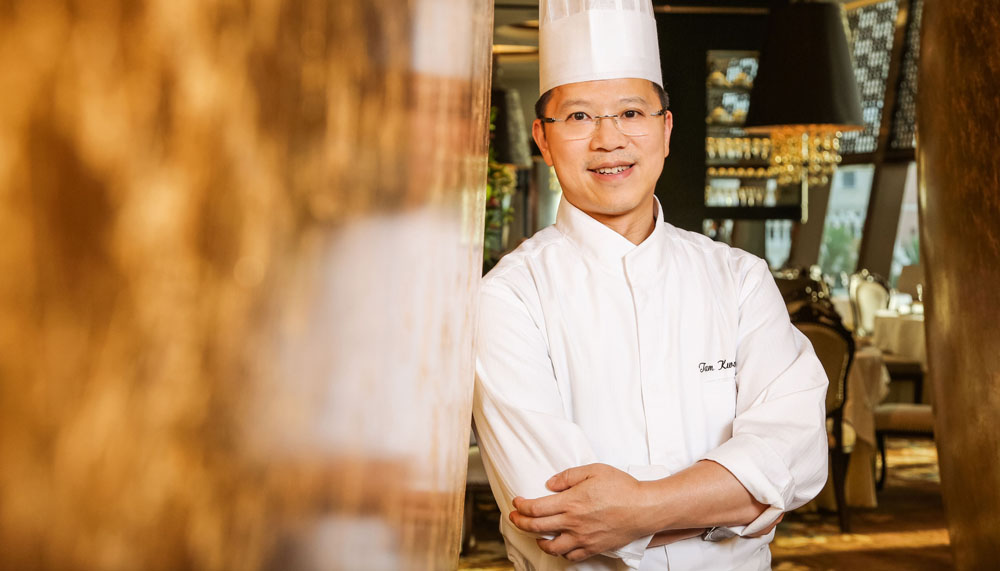 A set menu is typically the easiest way to access Tam's specialities. His Jade Dragon Signature Set Menu (MOP1,180+/RM580+ per person) serves up the signature Jade Dragon prime-cut barbecued Iberico pork, with an option of flambéed A5 Kobe beef cubes and steamed lobster with egg whites and 20-year-old Chinese aged 'Hua Diao' wine (on the MOP1,880+/RM925+ per person menu). The latter is a transcendent experience, delivering a sensation of smooth, creamy consistency. The resounding success of the chef's barbecued dishes lie in the customised oven using lychee wood to add aroma to the meats. A dim-sum trio of Si Chuan-styled scallop dumplings, M8 wagyu beef puff and steamed Kagani crabmeat dumplings were pieces of edible art, while the noodle soup was elevated with lobster won tons. Here, flavours linger and soups simmer with heady combinations from a traditional 'Shunde' fish soup to a crabmeat-populated hot and sour version. Desserts echo with the chef's ingredient-led philosophy through Chinese almond crème brulee with bird's nest and honey, as well as a double-boiled ginger milk and chilled sesamisu.
With each dish, you're soon to arrive at the inevitable conclusion that a return visit is necessary, if only to savour the many other specialities nestling in the restaurant's expansive menu. A tea sommelier ups the game and the seasonal tea, a mixture of Ruyi Da Hong Pao, rose and Gold Osmanthus, conferred a wonderful nose. The comprehensive range of beverages here is also an added attraction, with a 50-year-old Maotai (MOP88,000/RM43,265) being the perfect libation for a special occasion. Patrons at dinner will also appreciate the restaurant's 'drawing room' located on the right of its entrance where a professional calligrapher is present each day to draw a blessing for guests, with side notes on the menu which they had just enjoyed. The entire experience is certainly deserving of a Michelin two-star establishment and it won't be a surprise to see them join the three-starred club by next year.