the safari favourite gets a glamorous new look

AndBeyond Phinda Vlei Lodge has been the jewel of South Africa's 70,560-acre Phinda Private Game Reserve since it first opened on a pristine stretch of vlie (wetland) in 1996. But this year, the beloved camp — a longtime favorite base for viewing African bush elephants, leopards, and lions, among other wildlife — is bringing something new to the KwaZulu-Natal province, with an opulent renovation of its lodge and suites. Gone are the canvas tents and traditional thatch roofs, and in their place is an entirely new approach to the safari lodge, blending glamour and game in the most extraordinary way — and proving this jewel of South Africa is as bright as ever.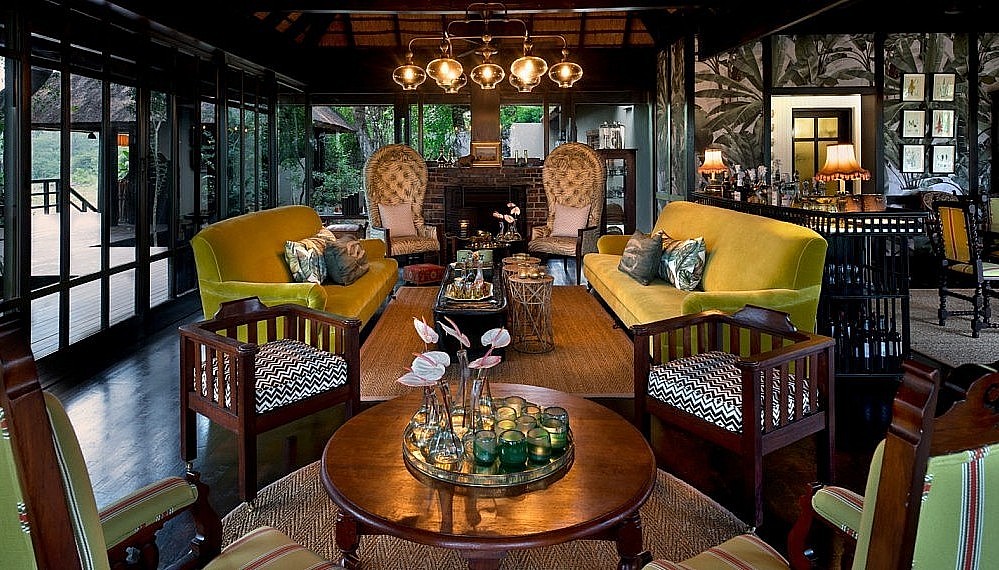 In the new lounge, a lyrical romanticism infuses the new interior design, adding bright pops of lush colour — including golden sunset and forest green — to the public guest areas. Turn-of-the-century plantation-style upgrades — including sleek sofas and high-back, button-tufted chairs — harken back to KwaZulu-Natal's sugar cane and pineapple barons. Floor-to-ceiling glass walls frame the elegant and gracious space, designed for quiet contemplation of the African bush.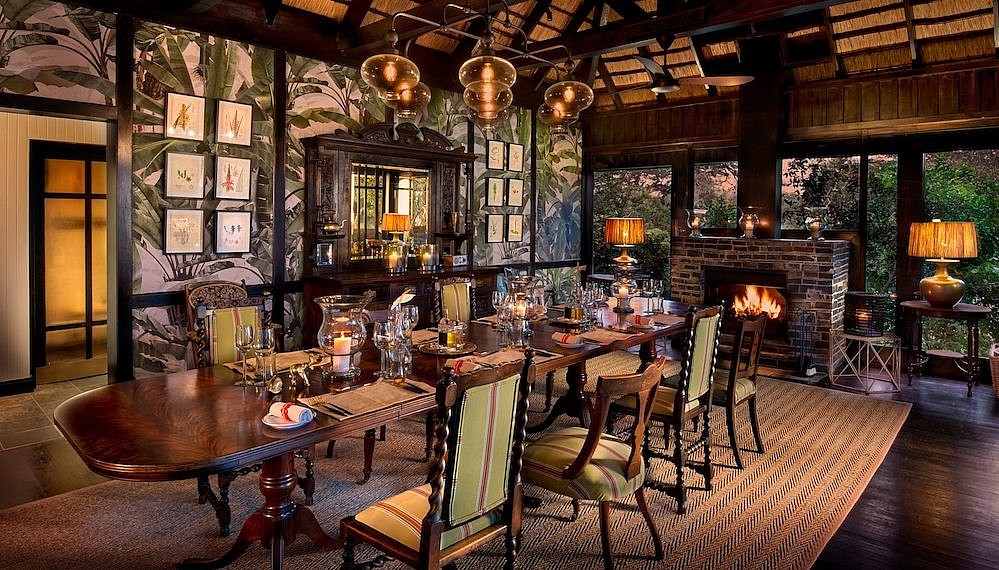 In the dining area, the elegant plantation-style design features palm-frond wallpaper, framed fine art, antiques and silver and crystal table settings. The old bulky wood and pale fabric seats have been replaced by sets of unique chairs with matching striped fabrics. A chandelier comprising six glass orbs illuminates the stately table, and discrete side table lamps provide a warm glow. The brick fireplace remains at one end of the room, where a roaring fire is a welcome sight after evening game drives.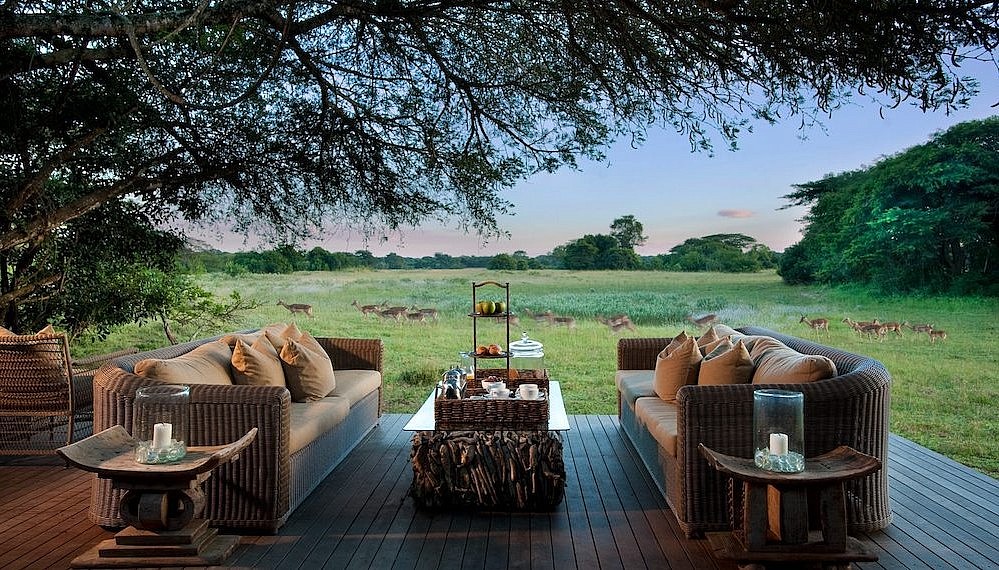 The outside deck has been extended for alfresco dining with views of the adjoining vlie on the edge of the sand forest. Patterned green and white cushions on tan woven cane seats blend in seamlessly with the surrounding landscape, affording an excellent vantage point for observing the wildlife parade.
In the six spacious and air-conditioned suites, warm tones of sage and ivory have replaced the old pale beige fabrics. Gone are the pastel walls, replaced now by animated vintage palm-frond wallpaper for a slightly plantation style that is both soothing and elegant. Floor-to-ceiling dark wood shutters allow for filtered light as well as privacy. Each suite boasts its own private plunge pool, en suite bathroom, and game-viewing deck.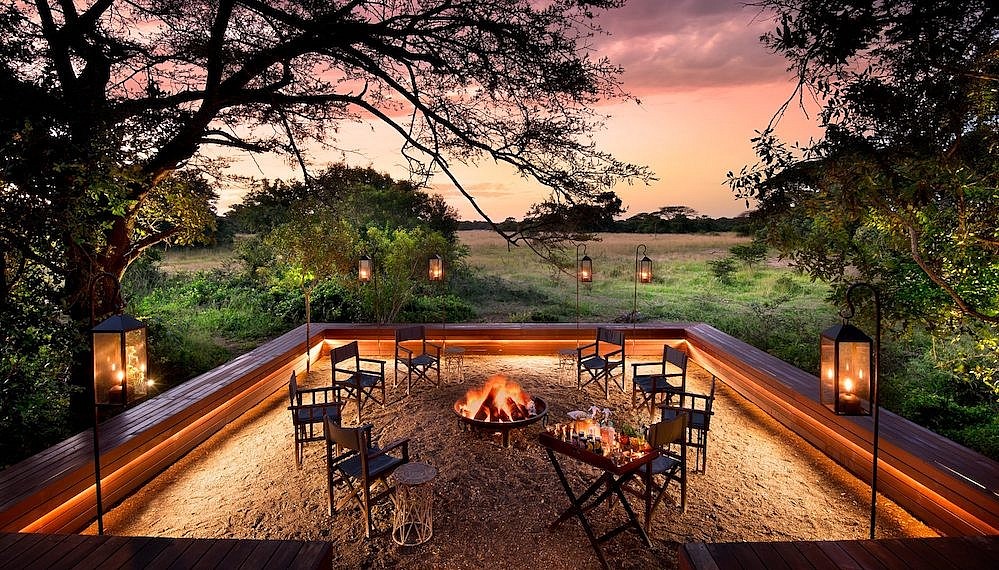 Pastels walls and lily-white tubs in the en suite guest bathrooms have been replaced by a symphony of materials and rich colors that impart a sense of old-world luxury. An oversize copper-and-enamel bathtub takes center stage, surrounded by an eclectic mix of curated antiques and collectibles. Panoramic vistas of the landscape can be enjoyed from the shower or bathtub, allowing for optimal wildlife viewing at all times.