capturing the sensual side of the eternal city

Tucked into one of the narrow cobblestone streets that meander toward the Tiber River, Rome's new Hotel Vilòn is a property that expertly communicates its sense of place. That said, it also has more to work with than most, as it is housed within a historic mansion that belonged to the Borghese family for over 200 years, making its history intricately tied to that of the city as a whole.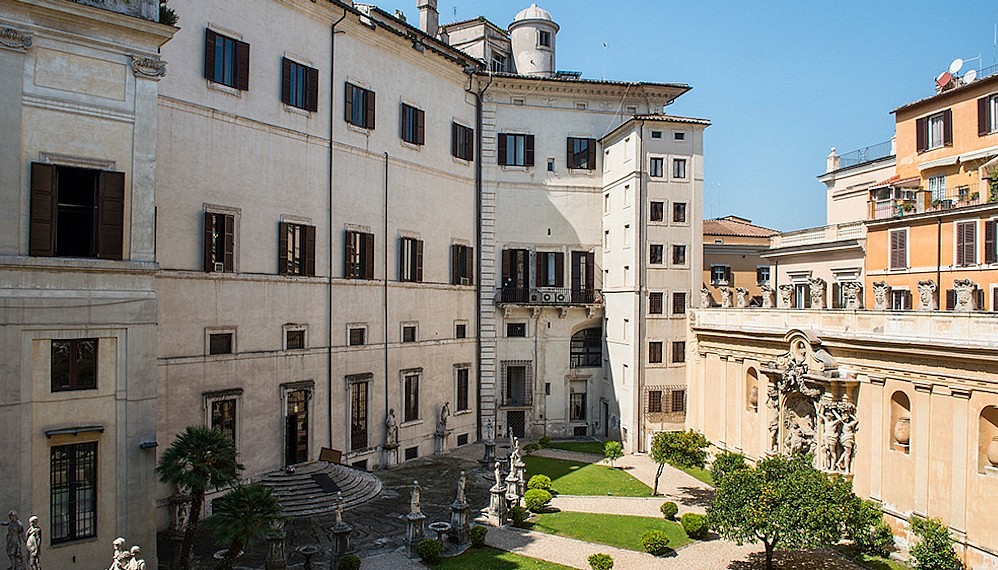 Part of the latest crop of Small Luxury Hotels of the World properties, the hotel, which opened earlier this year, has just 18 guest rooms and suites, many of which boast views into the immaculately restored private gardens of Palazzo Borghese, a sight rarely seen by the city's millions of annual visitors. Inside, the mansion, which had most recently been entrusted to a group of French nuns, has been transformed by Roman scenographer Paolo Bonfini. Bonfini's background in performance design shines through in each of the rooms — all of which have been carefully arranged to capture Rome's mysterious, heady atmosphere. Pulling inspiration from Art Deco design and the Rome of the 1950s and '60s, Bonfini outfitted each room in its own sensual mix of pastels and neutrals, punctuating them with glossy black trim and lush jewel-toned accents. On the walls, he's curated a mix of art that includes large pieces by English botanical artist Robert John Thornton that call to mind the romanticism of the ancient gardens outside.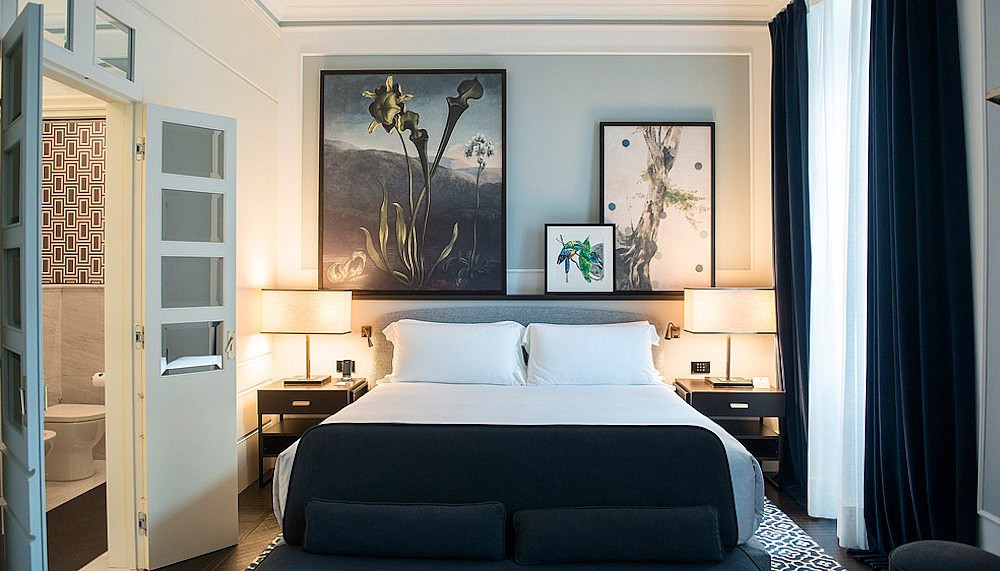 Downstairs, guests can enjoy their stay at a languid pace — lingering over a lunch of Italian classics and glasses of wine in the Bistro or chatting away over an espresso in the lounge. As they venture outside, guests will find themselves in the heart of the Eternal City — steps away from sights like the Piazza di Spagna, Villa Medici and Castel Sant'Angelo. Some of the city's best shops are also nearby, and guests can spend lazy afternoon browsing the boutiques and popping into the ateliers of famed Italian tailors that line Via dei Condotti.
When it comes to the cities we visit again and again, choosing a hotel is as much about finding a place that feels like home as it is about letting that hotel help you experience the place in a new way. Hotel Vilòn, while certainty a departure from Rome's pack of tried-and-true luxury hotels, does just that — and with stylish aplomb.