here's to two hundred more
There's a well-known fact about birthdays: those that end with a zero are a big deal. For much-beloved Champagne Billecart-Salmon, the birthday in question trails with not one, but two zeros. Founded in 1818 by Elisabeth Salmon and Nicolas François Billecart, the house turns 200 this year. And to mark the occasion — and to offer fans and investors a unique piece of the celebration — Billecart-Salmon has created an ultra-special Bicentenary Cuvée.
The wine — 92 percent Pinot Noir made in an extra-brut style — is a blend of eight Grand Crus from Montagne de Reims and the Côte des Blancs, representing four vintages (2000, 2003, 2008, and 2012). In what is becoming a house process, the wine was vinified in oak casks as well as stainless steel, giving it what the winery describes as its "elegant and lingering, yet powerful style." But lending all new meaning to "limited release," Billecart-Salmon bottled this Champagne only in magnums — 1,818 of them.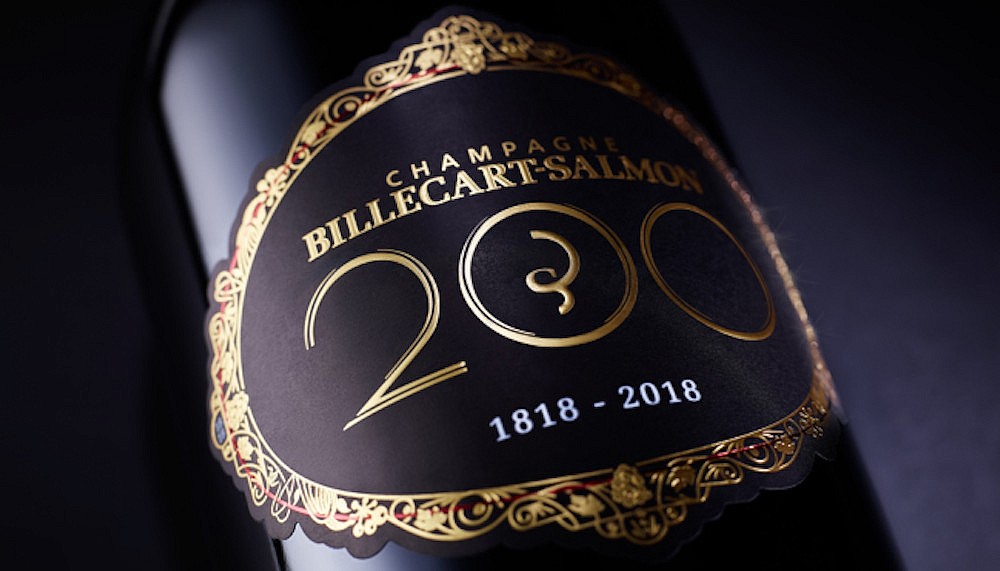 Also new this year at the house is a cellar, or chai, that supports the aforementioned use of oak in spades. According to Mathieu Rolland-Billecart, seventh generation in the family and current COO (soon to step up to CEO when his uncle François retires), before building the new chai, the team experimented with oak aging in large tanks. They felt that the treatment gave their wine an extra finesse. The new cellar, then, houses 24 grand 2,000-gallon oak foudres, each fitted with a temperature-control system. That level of investment is hardly the behaviour of a 200-year-old family-owned Champagne house resting on its laurels; it's an investment in yet better quality for generations to come.