The makings of an icon
Motivated by great explorers, a sense of curiosity, and boundless imagination, Louis Vuitton transformed the art of travel with novel ideas like the trunk-bed for explorer Pierre Savorgnan de Brazza, a tea trunk for the Maharajah of Baroda, and more recently, a musical trunk for a DJ. The one prerequisite: every item must be portable so there are no boundaries on where you can take your treasure chest. In 1859, Vuitton established his workshop and home in the village of Asnières-sur-Seine, several miles up the famed river
 from Paris, where today an expanded atelier continues to create ingenious trunks and hard luggage. Under the watchful eye of fifth-generation family member Patrick Louis Vuitton, who oversees the fabrication of every special order from concept to completion, about 300 to 350 bespoke commissions are produced a year. Each is handmade using largely the same techniques Louis Vuitton pioneered with his original creations. It takes between four and six months to complete an order, but as these bits of kit are known to last a century or more, it's probably worth the wait.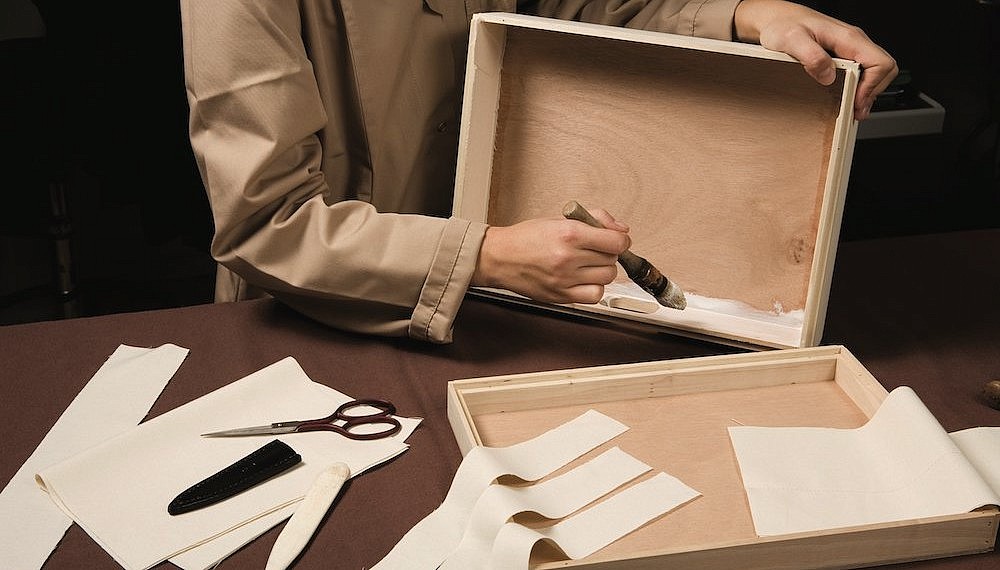 It starts with the humblest material: wood. The iconic trunks and hard-sided luggage are made from three types: strong and sturdy poplar for the frame, light yet resistant African okoume for the body and lid, and lightweight, supple beechwood for decorative details.
Skilled carpenters build the frames in the woodshop, each cut, nailed, and finished to the specific measurements of the custom order, from small cases designed to hold an iPhone to large standing trunks that house everything from suits and dresses to dozens of pairs of shoes.
The unconventional hinges are made from two pieces of cotton that are stitched together and then glued to the inside of the frame, just as in the original Louis Vuitton trunks from the 1850s.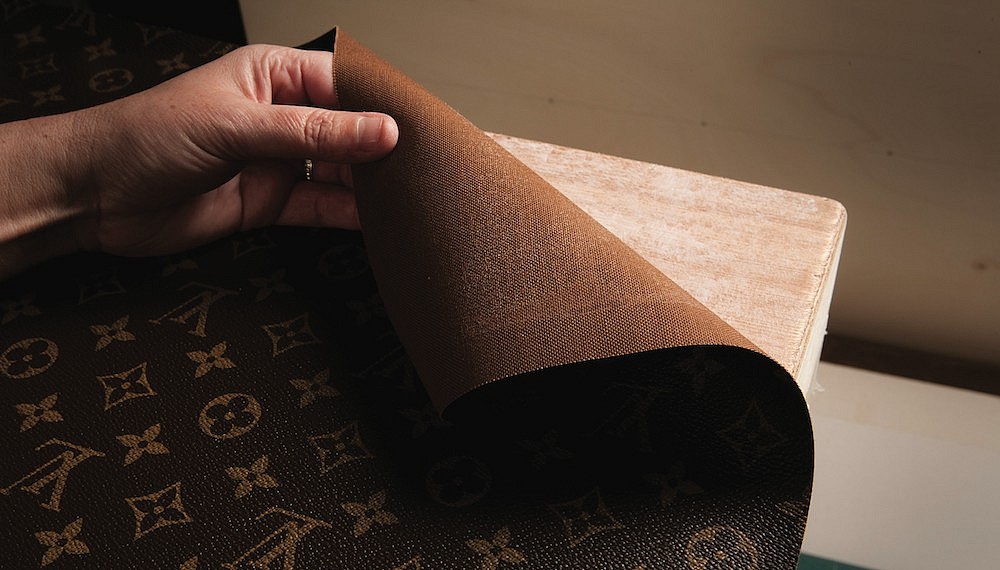 An international status symbol, the famous interlocking LV monogram canvas material was designed
in 1896 by Louis Vuitton's son, Georges. Covering the frames with monogram canvas is a particularly painstaking task because the LV pattern must be perfectly aligned over every seam and join.
Georges Vuitton knew what he was doing when he developed the brand's multi-tumbler brass lock in 1890, as it's still used today. Each case comes with a personalised lock number and key, which can be used across all the client's Louis Vuitton items.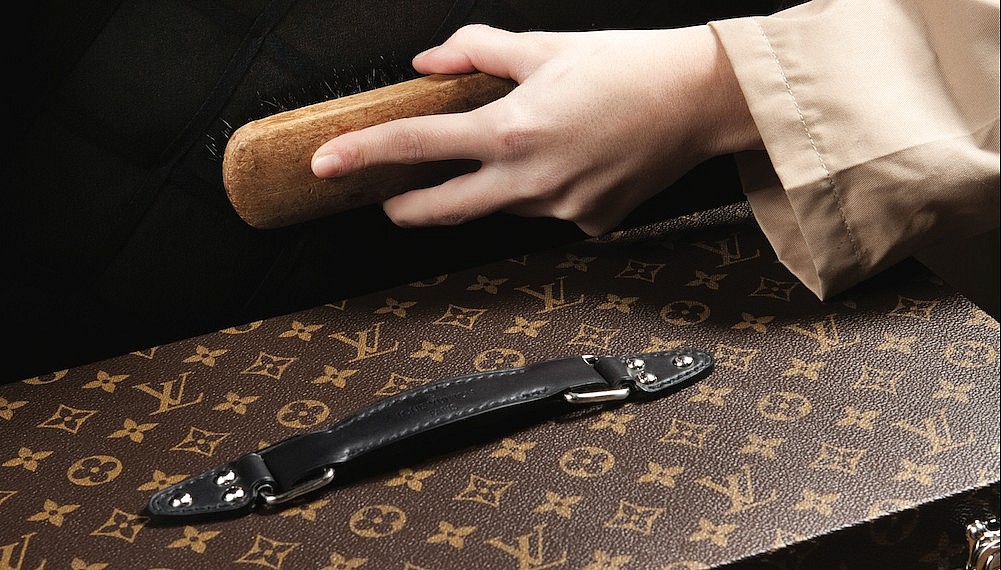 The wooden frames and unique cotton hinges of the cases are prepped with durable adhesive before the fabric. Clients can commission it to be nearly any colour or pattern imaginable.
The cases move from one specialist to the next, including the expert who performs the final interior fitting. One of the last steps is protecting the edges of the luggage with strips of lozine, a water-resistant and rot-proof composite material that gives a watertight seal and guarantees hardiness against the elements. Then every inch is inspected before the piece leaves the workshop.