Chiva-som has reopened following extensive renovations, and tired people couldn't be happier
It's good news for weary souls longing for relief. Internationally renowned wellness destination Chiva-Som in Hua Hin, Thailand has recently reopened after a 6-month closure to complete its latest update works and is ready for guests needing respite as of this month.
While this is just the third of a four-stage renovation, this serene sanctuary has been around for 23 years and upgrades are part and parcel of being an star in Thailand's wellness resort industry. The renovation was overseen by Chairman and CEO of Chiva-Som International Health Resort, Krip Rojanastien, who together with one of Thailand's most respected architecture forms Designrealization Siam, developed a modern and fresh take on the much loved resort.
The current refurbishment works focus on comfortable interiors made with sustainable materials such as teak, silk and bamboo. The new Thai Pavilions are brighter, lighter and more spacious, creating a serene, calming space which reflects the tranquility of the resort. A new suite also features an outdoor pantry and its own outdoor private glass-walled sala, a private space for around six guests set amidst the tranquil gardens and is suitable for private meals, meditation or just for relaxing.
The addition of a glass wall in the Emerald Room has created a fresh, contemporary and relaxing space, flooded with natural light. To celebrate the brand new room design, Chiva-Som will welcome its first guest chef, Keisuke Matsushima who will be visiting the resort for a second time, this time the award-winning chef will be in residence serving up his renowned French-Japanese fusion dishes with a wellness twist. In addition, guests have the opportunity to cook with the chef and learn his techniques in an exclusive cooking class available only for in-house guests. Chef Matsushima's residency is from 8th to 11th December.
Aside from the rooms, spaces such as The Orchid Lounge, the Fitness Centre, the Niranlada Medi-Spa and the Kinesis room has undergone stunning makeovers.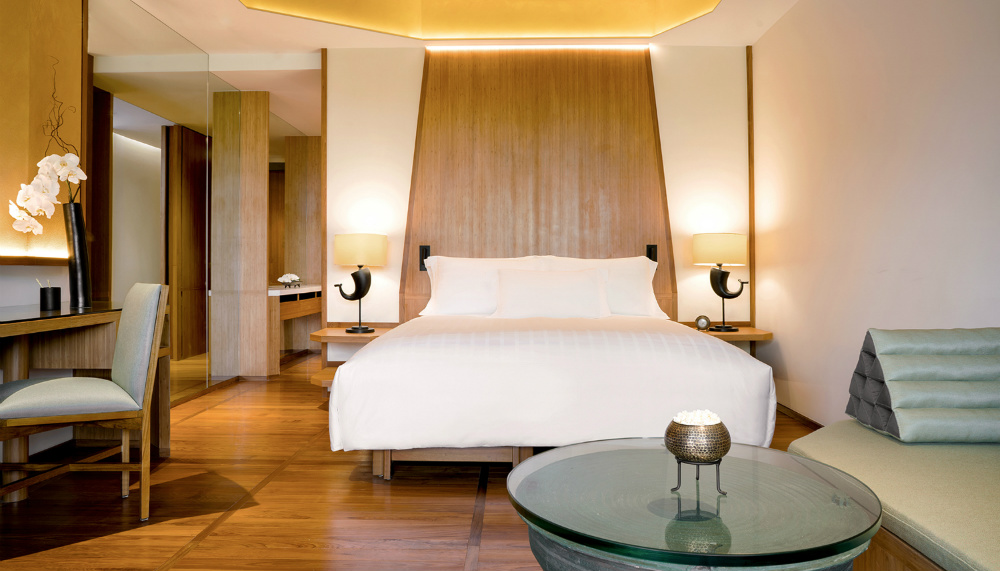 Also launching in time with the reopening is Chiva-Som's 'Total Golf Enhancement' retreat, aimed at developing guests' overall game. It might daunting, but don't worry, the retreat is open to players of all levels.
A trailblazer since its inception in 1995, Chiva-Som International Health Resort aims to provide an unprecedented approach to health and wellbeing for many years to come. So make arrangements for a visit. You deserve it.