a leap forward
To the disappointment of many motoring and tech enthusiasts, the international phenomenon that is Tesla Motors barely has a presence in Malaysia. Hence, the all-electric Model S being available for testing at Ultimate Drives was a rare opportunity that many were eager to take advantage of.
The Model S is a fairly full-sized sedan and was Tesla's first production vehicle. It was released in 2012, where it took the world by storm thanks to its all-electric nature and unprecedented performance. Even six years later, the massive touchscreen that substitutes as a centre console is as futuristic as ever, controlling all the car's functions and making for a distinctly smart experience.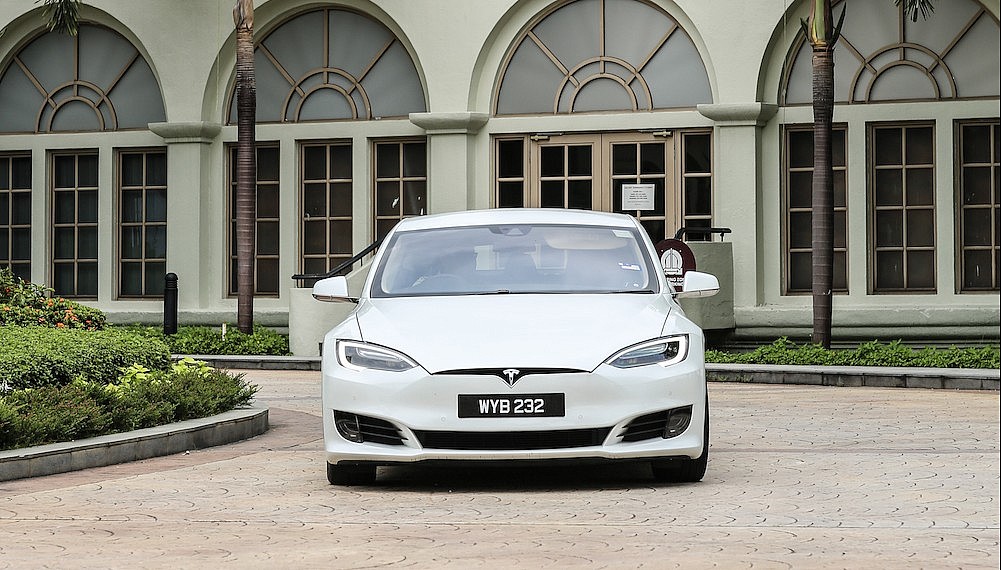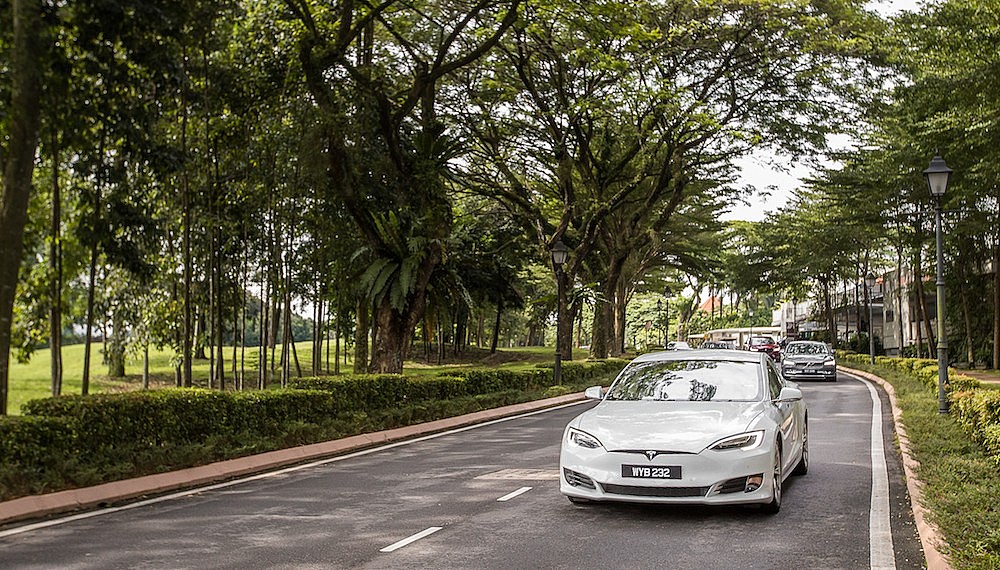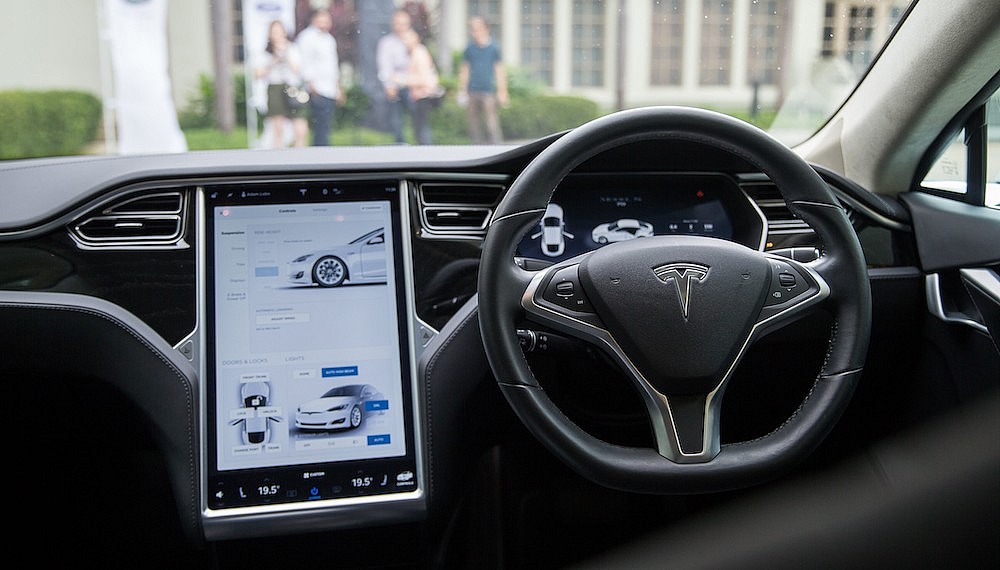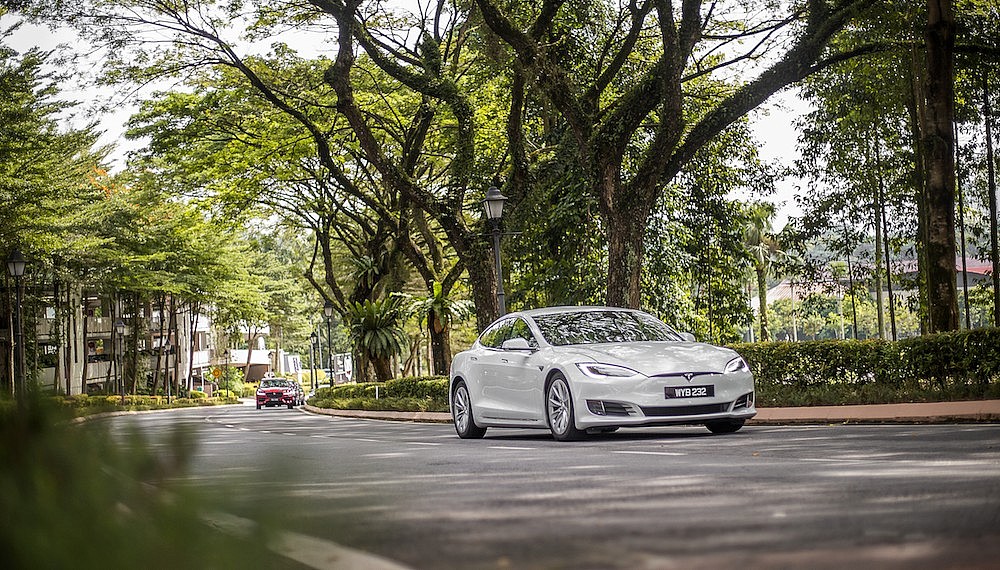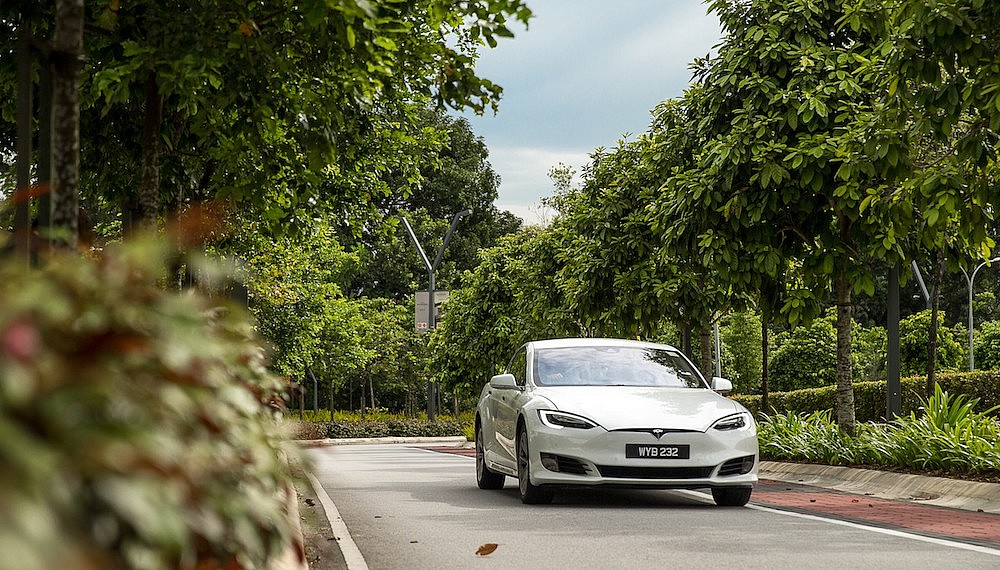 The Model S starts whisper-quiet, of course. Pressing the accelerator yields only the soft hum of the electric motors, and the car just moves with a smoothness that only electrics have. It is a very linear response, allowing the driver to modulate their acceleration with ease. "I love how it pulls away.It's very nice, it's very smooth. Not what you get from a normal car," said Tan Kim Hean. This quietness and smoothness, uninterrupted by gear changes or revs, makes for an effortless and oddly peaceful driving experience. Razman Sarit found it would make a brilliant everyday car. "I've heard a lot about it," Datin Hoh Hooi Hooi said. "And I've been wondering why. Today I know why. It's so quiet. The pickup is so smooth. It's a very nice drive."
It does not have to be smooth, however. Slamming down on the accelerator yields an instantaneous torque that hits like a punch to the chest — combined with the lack of noise, it is almost disorienting. "You don't get the sensory experience of the loud engine or the rumble…it picks up pace, super-fast, and you don't even realise it," said Geoff Dalziel. It may not be powered by explosions, but the Model S is certainly quick, and may be the blueprint for the future of motoring.
| | |
| --- | --- |
| Car | Tesla Model S 70D |
| Engine | Electric, 70kWh battery |
| Power | 329bhp |
| Torque | |
| 0-100km/h | 5.2 seconds |
| Top Speed | 225km/h |
| Transmission | Single speed |
| Fuel Consumption | 0.0 litres/100km |
| CO2Emissions | – |
| Price | Available on a leasing programme from PRAC GreenTech from RM10,000 per month |