To the Manor Born
Previously the stately home of one of Penang's grandest families, the halls of Macalister Mansion today bear witness to a different kind of ostentation. Restored and reimagined by renowned Singaporean firm Ministry of Design, it is as much an ode to its heritage as it is to contemporary design. The elegant Dining Room combines the classical charms of herringbone flooring and deep blue velvet banquettes with the whimsy of a white tree centrepiece flanked by Moooi Heracleum chandeliers.
This eclectic fantasia sets the scene for recent appointee, chef Alfred Wee to make it the fine dining destination the island has been waiting for. Drawing from oriental and occidental flavour profiles, Wee is passionate about bringing the best out of ingredients through imaginative combinations and meticulous technique. His resume lists the Michelin-starred JAAN in Singapore and Joel Robuchon's Macau restaurant, a pedigree that may mollify diners when putting themselves in his hands for the chef's tasting menu (RM341). While many prefer the comfort of limitations, Wee thrives on the possibilities of the blank page and crafts an ever-changing menu based on the best seasonal and locally sourced produce available.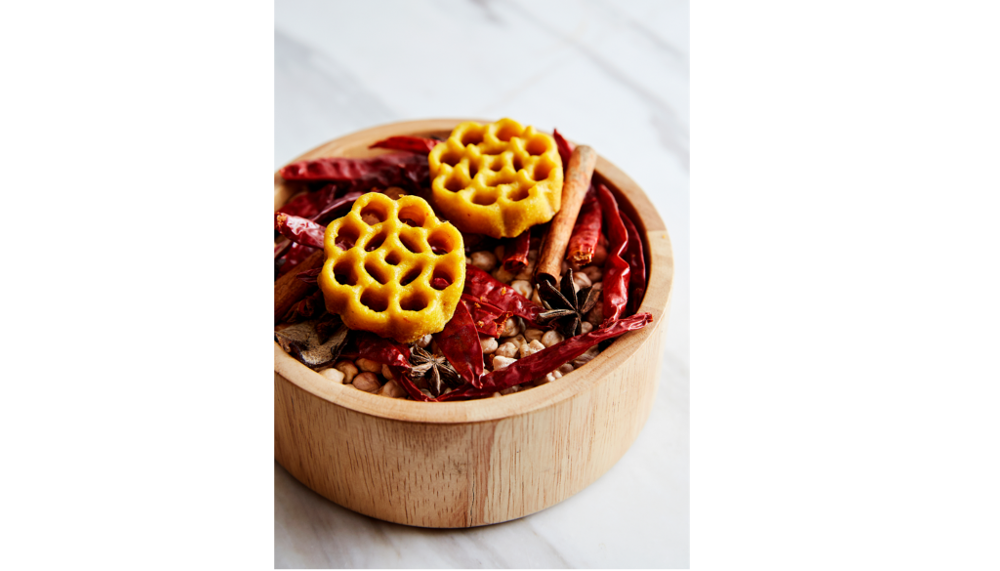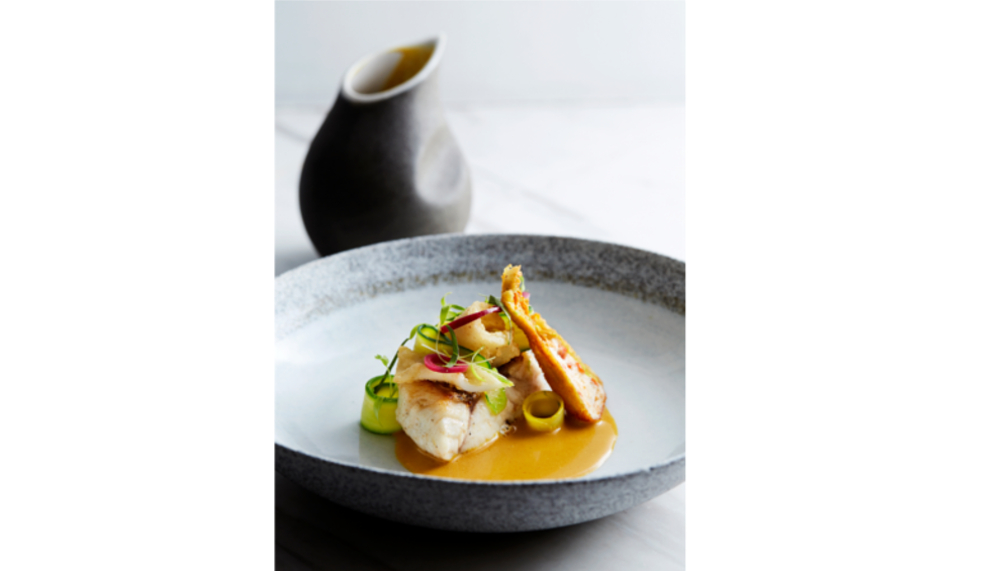 The chef's Malaysian roots are evident from the get go as dinner begins with a deftly executed canape medley of beehive cookies stuffed with dried fish sambal, Candlenut samosas and lamb rendang tarts. An amuse bouche of Onion Royale served with a burnt onion bouillon and leek croquettes point at his fine French culinary training.
Freshness in flavour and texture characterise the first two courses, a composed salad of three different tomatoes paired with a spicy tomato sorbet and a verdant terrine of Penang mud crab flavoured with Karasumi paste and sealed with balsamic gel. A duo of precious pasta parcels stuffed with saffron-infused veal sweetbreads are a warming autumnal treasure while the Asian inflected dish of foie gras, abalone and fish head glands was inspired by chef's childhood growing up on the seafood rich coast of Terengganu.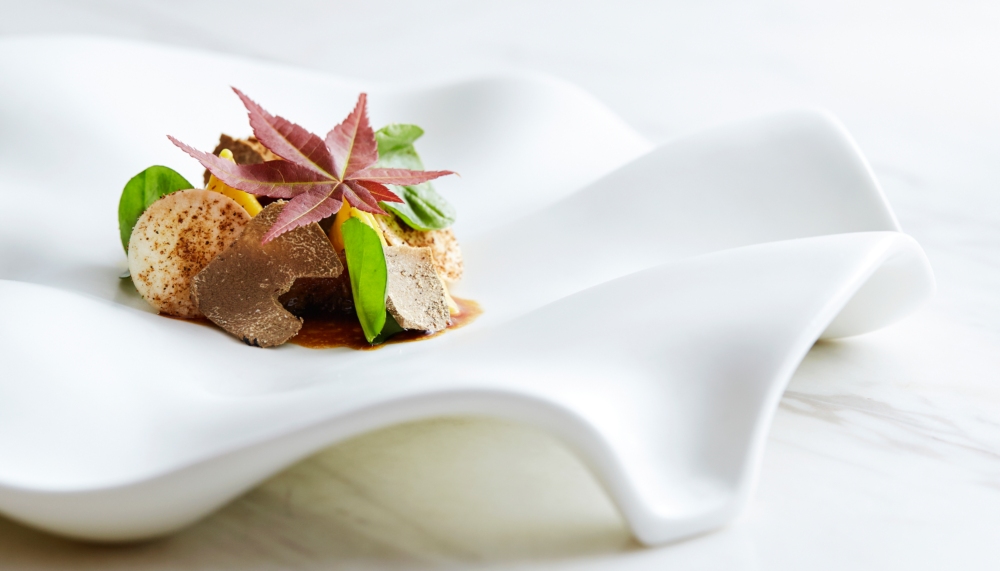 A theme of delicate, flavourful balance resonates throughout the lineup. The two main courses served up a pan-fried red snapper with a Thai velouté poured table side, and the choicest parts of a roast spring chicken encrusted in a green peppercorn crust. Both of them were a masterclass of simplicity done right.
Dessert courses are a lingering farewell which delighted in an ascending scale, starting from an invigorating champagne and guava sorbet followed by a bed of Sake lees ice cream, pomelo and Kyoho grapes ethereally blanketed by Osmanthus jelly and the sweetest finish of an indulgent 70.5% chocolate concoction crowned with a cloud of chantilly baba. Eating well in Penang isn't terribly hard but top quality fine dining is a harder nut to crack. However if Wee's tasting menu is anything to go by, the Dining Room is setting the bar just like how Macalister Mansion has set the benchmark for design on the island.