Great Beauties
Blancpain has looked eastwards before. Amongst the catalogue of the exquisite, handcrafted art watches that make up the Metiers d'Art collection are some inspired by the Chinese zodiac, and others created with old Japanese techniques.
Four new timepieces join them, this time inspired by historical and legendary figures of feminine beauty. Each piece depicts one of these renowned women from different eras of ancient China: Xi Shi, from the Spring and Autumn period (722-481 BC) whose looks caused fish to forget to swim; Diao Chan, a fictitious character from Romance of the Three Kingdoms (the Three Kingdoms period lasting from 220-280 AD), whose radiance startled the moon; Wang Zhaojun from the Western Han dynasty (206 BC-9 AD) caused birds to waver from flight; and Yang Guifei from the Tang dynasty (618-907 AD), whose beauty put even flowers to shame.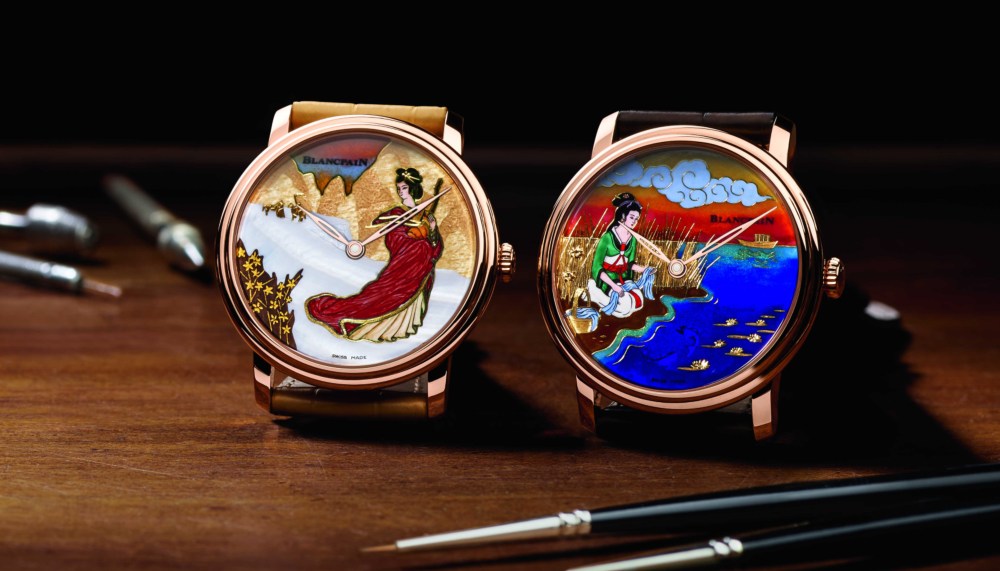 Blancpain's mastery of enamelling techniques is on full display. Xi Shi and Wang Zhaojun make use of the demanding Grand Feu and champlevé techniques, while Yang Guifei is painstakingly painted. The results are vividly colourful, and offset with highlights of materials such as gold, mother-of-pearl and wood marquetry that lend a three-dimensional effect. Moments of creative genius abound; with Xi Shi, for instance, the enamel depicting the stream is translucent, and the engraved carp will appear to shimmer beneath depending on the angle of the light. The moody patina of Diao Chan was implemented with shakudo, a traditional Japanese method of chemically staining metal.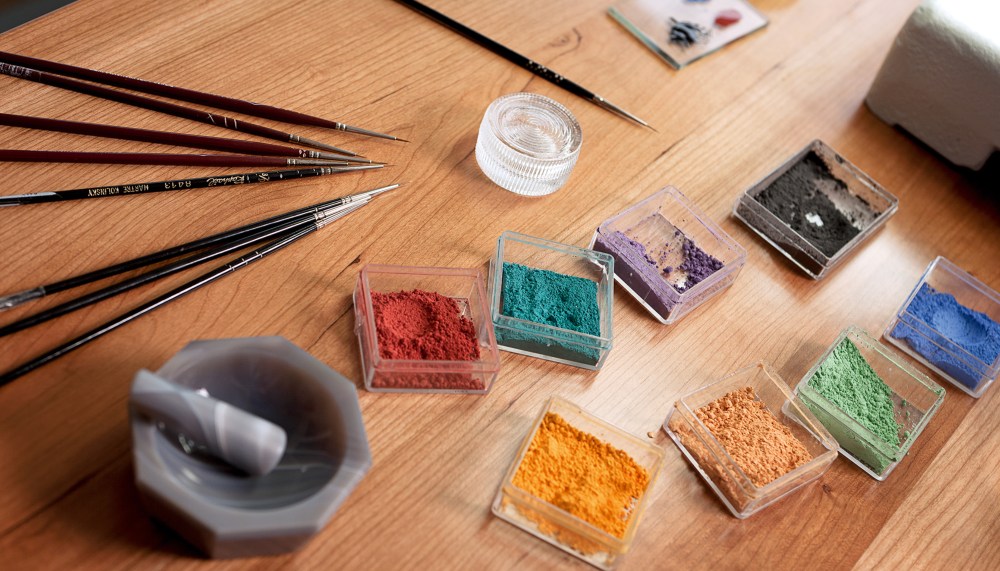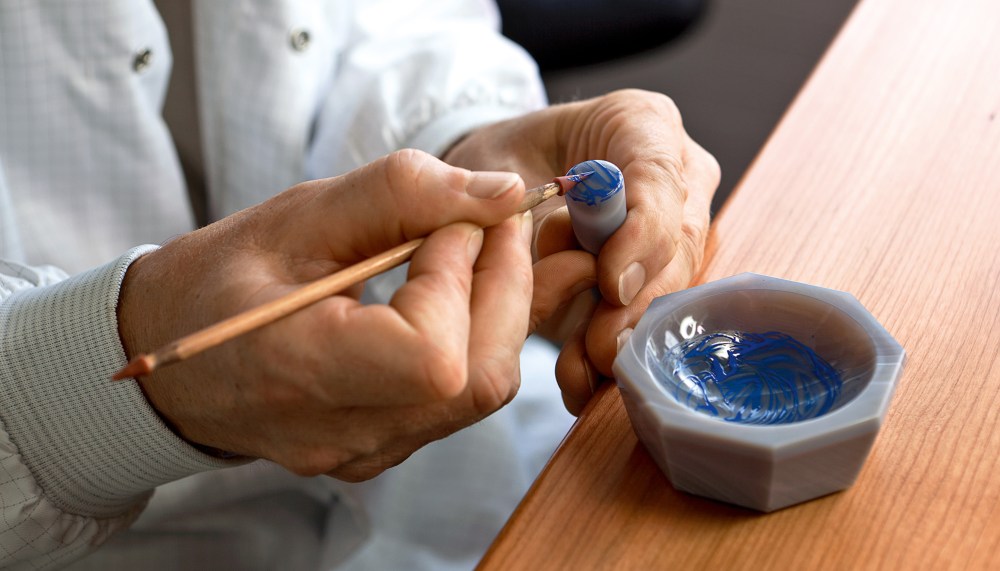 Mechanically, the watches are classically styled time-only two-handers, sporting 42mm red gold cases. The manually wound 13R3A movement boasts of an impressive eight-day power reserve, and its meticulous hand-finished elegance is visible through the display case-back, a keen match for the consummate artistry of the dial.