Old English
At a time when the English ruled the watchmaking industry, John Arnold was the standout. Born in Cornwall in 1736, Arnold was one of the most ingenious watchmakers of his era, holding numerous patents and favoured by a wealthy clientele that included royalty. It was an Arnold timepiece that was first to be termed a chronometer, and his marine chronometers graced many a ship, including those of the East India Company. Arnold was also a contemporary and friend of another great horologist, Abraham-Louis Breguet.
Arnold's legacy continues today in Arnold & Son, now based in La Chaux-de-Fonds, Switzerland. The modern incarnation of the brand pays tribute to its founder's spirit with a catalogue defined by highly technical, complicated and inventive timepieces with a classical inclination. The brand has an impressive array of in-house calibres, with each model boasting of its own specially developed movement.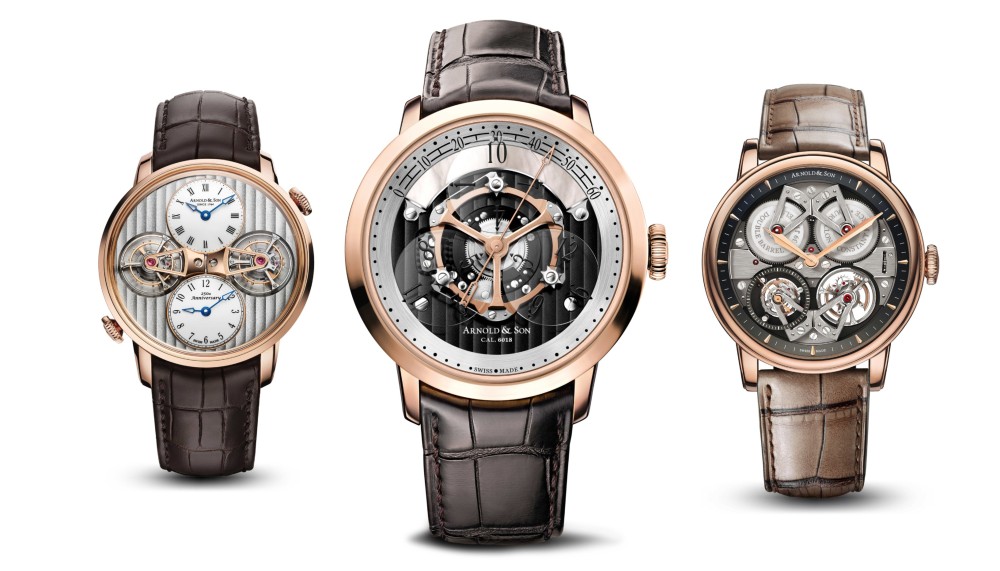 One such model is the DTE (RM789,000), which stands for Double Tourbillon Escapement. It effectively has two separate movements, each with a dial of its own that can be set completely independently. The beautifully symmetric layout and white lacquered dials take their visual cues from vintage pocket watches.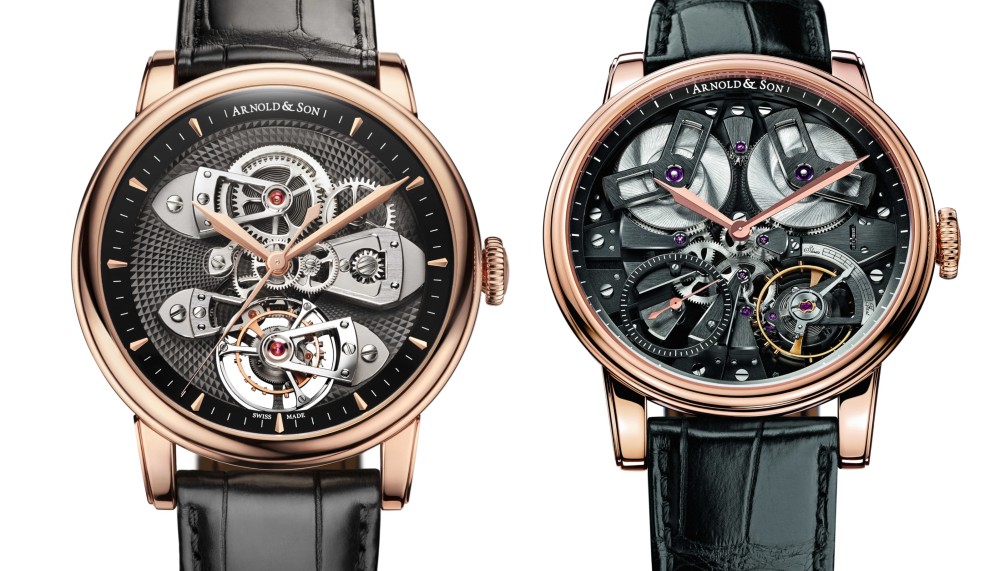 Another is the Constant Force Tourbillon (RM745,800). Its patented constant force system uses two mainsprings: one to power the geartrain, and the other to contribute whenever a drop in torque output is detected, resulting in greater overall precision. It also features a tourbillon and true beat seconds. The latter is rarely seen in mechanical watches today, but requires great expertise to make and was, historically, a highly desired feature that enabled more accurate counting. It has become somewhat of a signature complication for Arnold & Son—something that John Arnold would no doubt have approved of.