Going the Distance
We don't know the exact number of air miles that Brett Tollman has amassed, but we're fairly confident that it's pretty substantial. "I travel about 220 to 250 days a year," says the Chief Executive of The Travel Corporation (TTC), "But the way I see it, it's easier than serving in the military. There are plenty of people who have it a lot tougher than me, so it's just about getting on with it."
That's the sort of gumption one needs when you're running an international travel group that operates in over 70 countries, has over 25 award-winning niche brands, and serves over two million guests each year. Having grown up watching his parents, Beatrice and Stanley Tollman, expand their hospitality-driven business empire from South Africa to across the world, he's equally committed to developing the global travel and tourism industry in the most sustainable way possible.
I saw very little of my parents during my childhood in South Africa because they worked seven days a week building their company. Those were long days and long nights: besides running some of the country's best restaurants, they brought the first international cabaret performers – and Tom Jones – to the nightclubs of Africa. But at three in the morning when they came home, they'd wake us with morsels from their restaurants – it was their way of staying connected with us.
I have wonderful memories of two of the most amazing people I've seen in the hospitality industry. I was always fascinated by their passion for it, and when I was five years old, I followed my mother to the building site of South Africa's first high-rise hotel, Tollman Towers. I had this big book with me, and I'd make notes of everything she was discussing with the contractors.
My mother's cheesecake is the best I've ever tasted. I love that soft, moist New York style with a lot of vanilla, which is my favourite spice. Her first cookbook, A Life in Food, is now in its fourth edition, and it's great meeting people who say they've tried cooking every dish or who've enjoyed dining at one of our hotels or ships.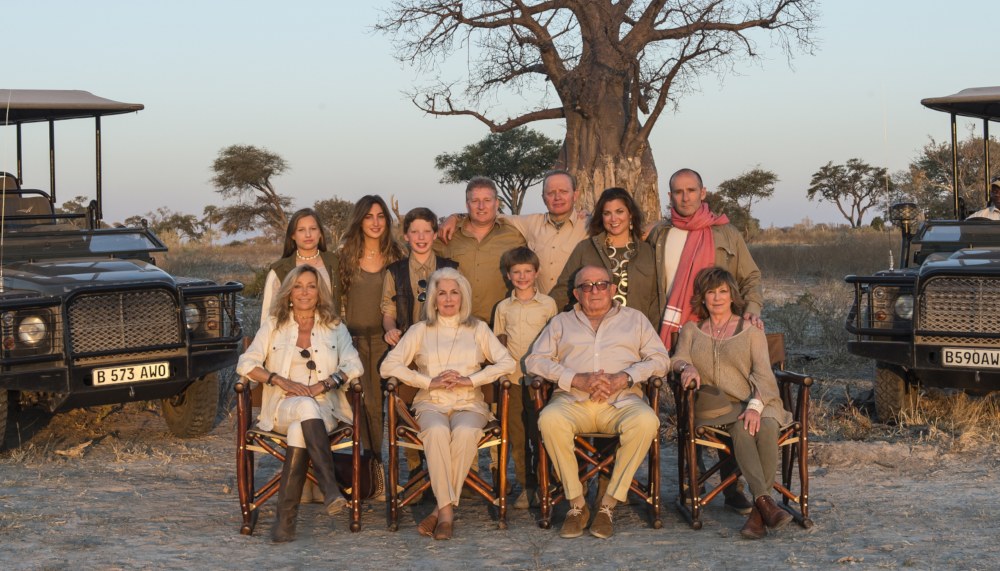 I'm always working on being better, as the Japanese kaizen approach on continuous improvement goes, but my parents have shown me hard work, passion, dedication, and application. If you dedicate yourself to your business and your team, they'll look after your guests. You'll end up with happy guests, happy employees, and happy ownership.
Keeping that family atmosphere and ensuring it remains strong in our team is a far more successful way of doing business. I spend a lot of time investing in our people and culture, which helps perpetuate that family-style business. We have a great rapport and respect for each other.
Purpose-driven trips are always the most meaningful. Through the TreadRight foundation – a TTC initiative that supports sustainable tourism projects – one of the best lessons I've learned is that micro-projects allow you to see the meaningful impact that our grants and support make on the ground.
Part of our ongoing efforts are to let tourism be a force for good. If you go to Croatia and Bosnia, tourism is really bringing people up and helping the economy recover some 20-plus years after the devastation. We've been going into Sri Lanka for a couple of years, which will hopefully assist areas in recovering from their war-torn history, and we're planning to go into Colombia for the first time next year.
There's still a long list of countries I haven't visited. I've never been to Scandinavia, and I really want to go to Patagonia. I love cooking – that's my hobby – and there's a chef there called Francis Mallmann who cooks in the snow and does lots of grilling, which I've always wanted to see. I love exploring and seeing the world, and soaking it all in.