Behold The Skulz Crown
In the heady world of independent jewellery brands, the freedom to express the current zeitgeist is the most important element. Mthemovement Kings (Los Angeles), headlined by fashion designer Simplicio Michael Luis Asis Herrera (known as 'M') is known in the Hollywood celebrity circles for his label's bold, unrestrained flair, a key imperative for today's opinion leaders seeking individuality. Together with CW Jewels (a Singapore-based fine jewellery designer known for their signature handcrafted collections), they have collaborated to create couture treasures under the CWM label; items which may be viewed at private showrooms in both Singapore, Los Angeles and upon request in other cities.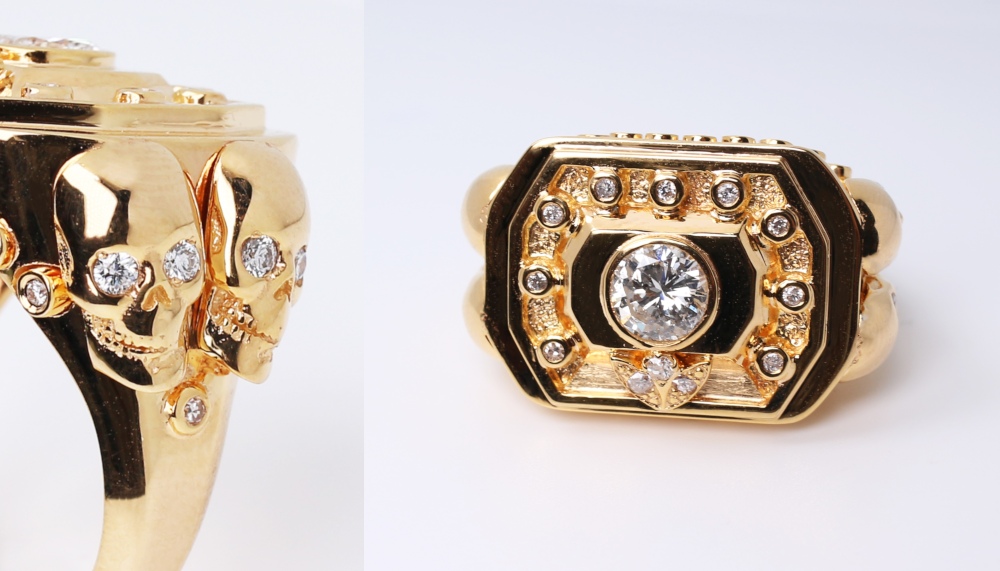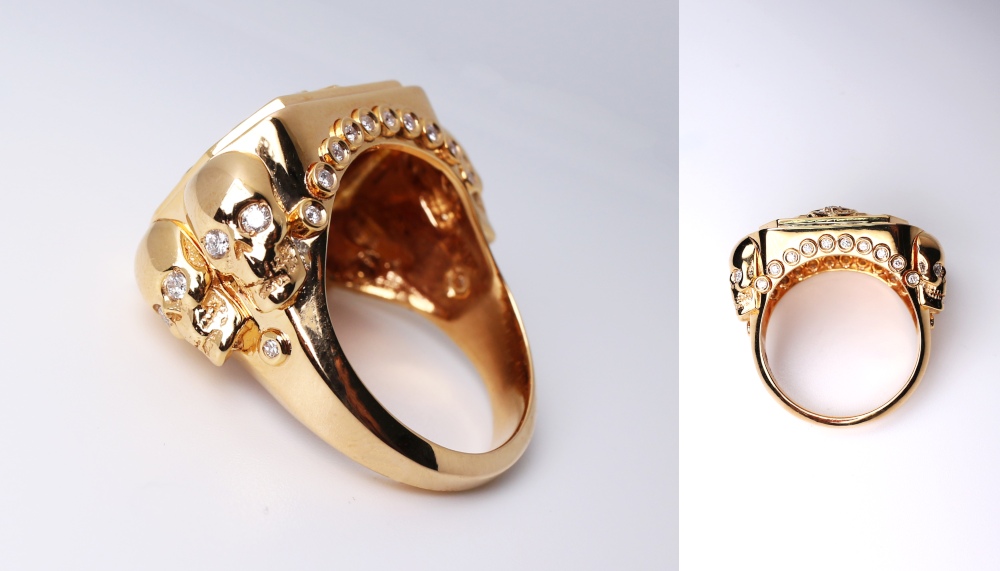 Their debut piece is a bold, masculine "Mpower ring", called the Skulz Crown – crafted out of 18-karat yellow gold and lavished with 1.28 carats of diamonds. Depending on the level of bespoke enhancements – from engravings to your own choice of gems – each piece is priced between US$32,000 and US$46,000 (RM132,768 to RM190,854).