French Flair
With a vision to bring contemporary French art to Malaysia, Edith Ho opened Gallery des Artistes in the leafy neighbourhood of Tropicana Golf & Country Resort in Petaling Jaya last year. The French native and her husband Edwin Ho (nephew of Macau casino mogul Stanley Ho) turned their beautiful residence into a gallery with the idea to show how artworks can be displayed not just on walls but in and around the house's nooks and crannies, as well as outdoors — visitors are able to freely interact with the art.
Gallery des Artistes has about 20 artists in its portfolio, and most of them tend toward the colourful and kitsch aesthetic of pop art. Larger than life sculptures of melting popsicles and lollipops are juxtaposed with multi-layered collage paintings that reflect upon current issues and pop culture. There are also technically complex paintings, as well as intricate sculptures.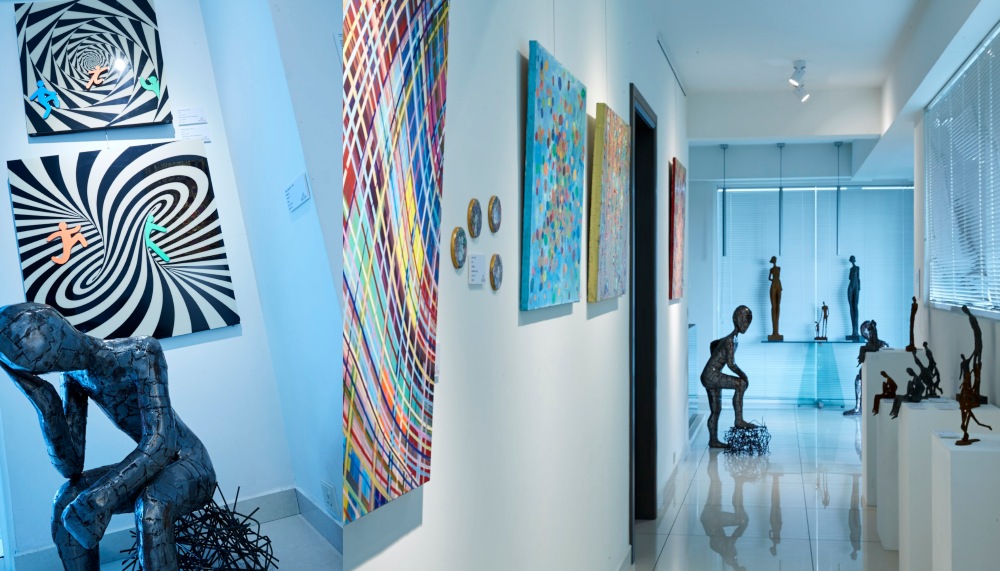 It has only been a year, and Edith Ho is very much working on raising awareness and the profile of the gallery but she is heartened by the response she has received thus far. Many of her customers are working professionals who have lived or studied abroad, are well-connected and well-travelled, she says. "They come here looking for something different, something fresh."
Ho sat down with Robb Report Malaysia and spoke about how she came to be a gallerist and what makes French art so exciting.
Can you tell us about your art influence growing up and how you started collecting art?
I grew up in France. As you know there's art everywhere in France, and there are so many wonderful museums. As a child my mother and I used to visit her best friend who is the most well-known gallerist in Denmark. I remember I was so amazed because she had paintings everywhere, even under the bed. I thought she had such a fantastic life, with artists visiting her.
I started collecting art when I met my husband 30 years ago. The first piece we bought was for our restaurant in the south of France. We met this artist who was from the Basque country but living in Vancouver, and we started collecting his work because we liked it and because we wanted something for the restaurant. Our tastes then are still pretty much what you see today at my gallery. We've always liked very modern and colourful artworks but of course it has evolved with the trends.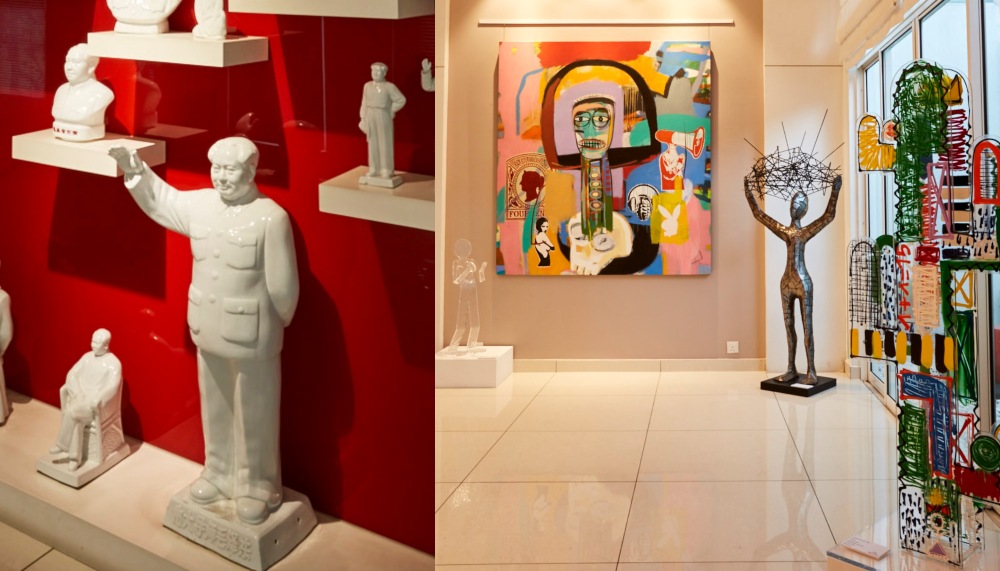 What drew you to the gallery side of the art world?
Twenty years ago when I lived in Hong Kong, I organised my first exhibition in Macau for French artist, Economos. I worked with Air France in Hong Kong, which at that time worked closely with artists. The then regional CEO, knowing I like art and I have connections in Macau, asked me to organise a show for the artist. And so I did. It was an amazing experience because we had the traditional exhibition — paintings displayed in a beautiful colonial building in Macau — and he also did a live performance whereby he painted a giant 10m x 2m canvas during a live concert of Beethoven's Ninth Symphony. That was very exciting, and it gave me a taste of art events. But I realised that the market was not really ready for Western art 20 years ago in Asia. But the idea of a gallery was planted.
Then we moved to Malaysia, and the idea really matured when my daughter left home. I only have a young son and the house felt quite empty. I started studying first; I took different courses — some with Sotheby's — in the area of art history and how to become a gallerist. I felt I had to learn more and not just open a gallery like that. I also travelled a lot to select the artists. Basically, this whole thing took me three years, and I opened the gallery last year.
What is your vision for Gallery des Artistes and how does it reflect on the kind of art and artists you bring in?
My vision for my gallery is something very contemporary, where people can interact with the art because it's not only about the art but also the context in which you're seeing it — it's a whole experience. What I want to show is something different. I've been living in the region for 25 years but Malaysia in particular is very much focused on South East Asian art. I wanted to specialise in Western art, in particular French art. I try to spot and show the art trends coming out of Europe.
What is your process for selecting the artists? What do you look for most?
The most important thing is the artwork has to surprise you; it has to catch your attention. I do a lot of background checks for the artists I select. I look at what the artist has done, their technique, and how their work connects to art history. Artists usually get their inspiration from somewhere and you have to try to connect the dots. Then I look at their track record: is their art selling, is this really their real value out there, is there a collector base, and can the artist sustain that price. This is why I am totally confident about the artists I represent.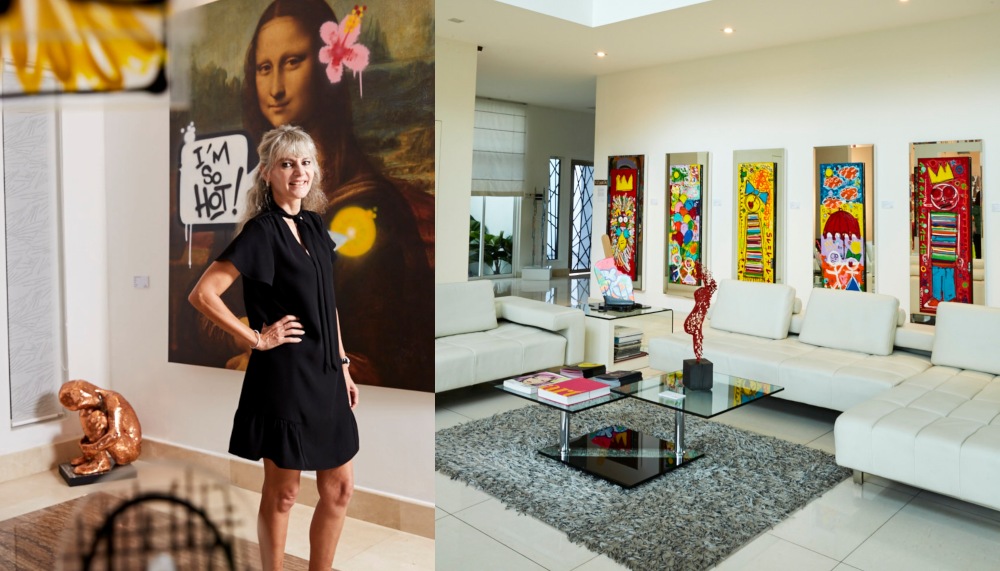 What makes contemporary French art distinctive from other European art practices?
First and foremost is the variety of medium, which you can see at my gallery. They are experimenting with a lot of new things. In France, I have found the greatest variety of everything: paintings, sculptures, new media. There are so many different trends, artists, and shows. It's really a hotbed for contemporary art. What's big now is neon lights incorporated into the artwork. Another trend is 3D art.
What's in the pipeline for your gallery?
What I really want to expand on is new techniques and new media. I've signed up with an artist that does pouring art; I haven't seen anything like this here. Pouring art is something that came from Australia and it's based on rheology. You pour liquid — not only paint but also thinners, resins — onto a surface and you see how the different liquids interact with each other. The effects are very beautiful. It's abstract art but with biomorphic shapes. We're also preparing for Art Expo Malaysia in October.