A FractIOn Of heaven
A ten-minute car ride is all it takes to deliver you from the Koh Samui airport to the hill-top serenity of Samujana. Overlooking a coral cove, this tableau of 27 alabaster villas punctuated by cobalt-blue infinity pools is at once rustic and polished, warm and sophisticated.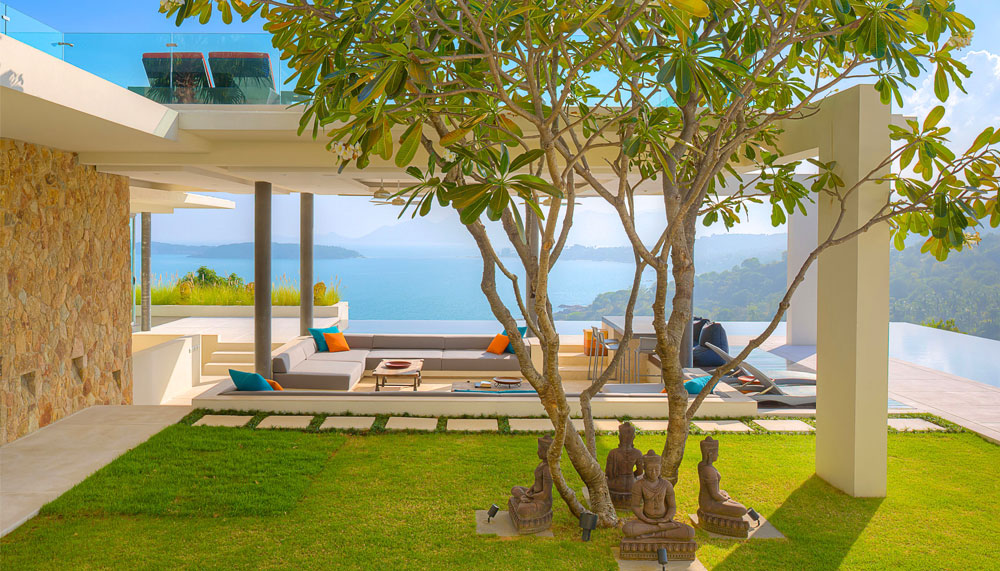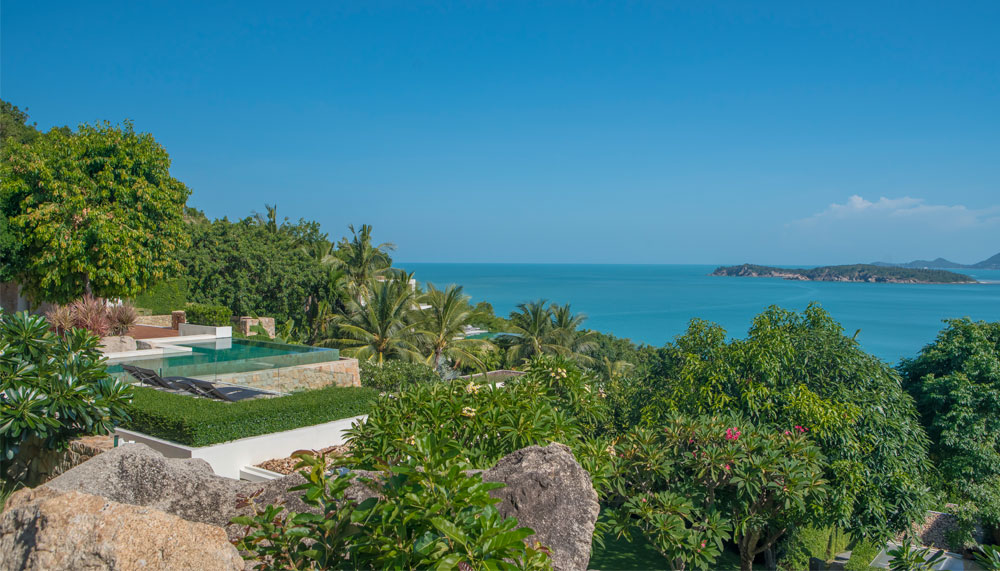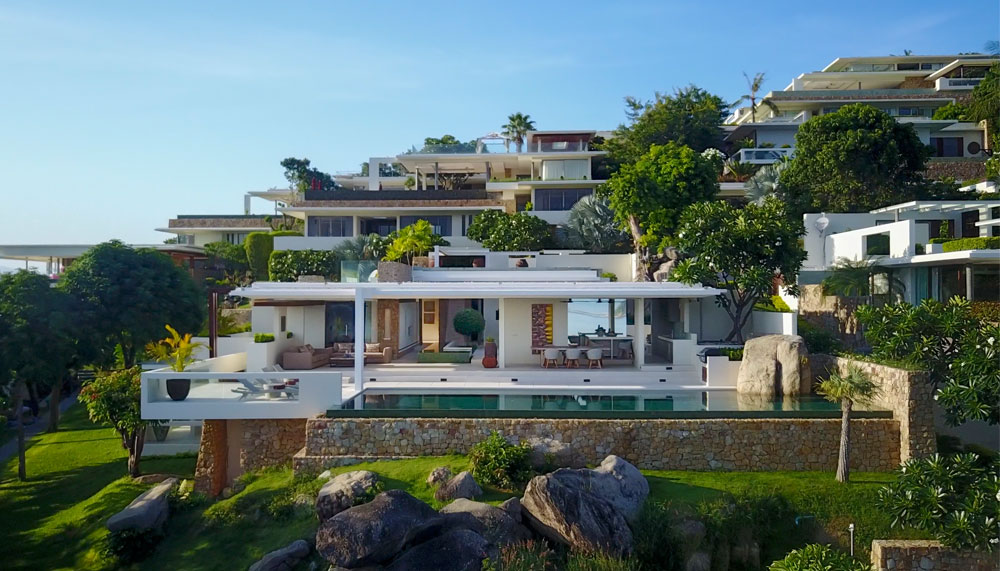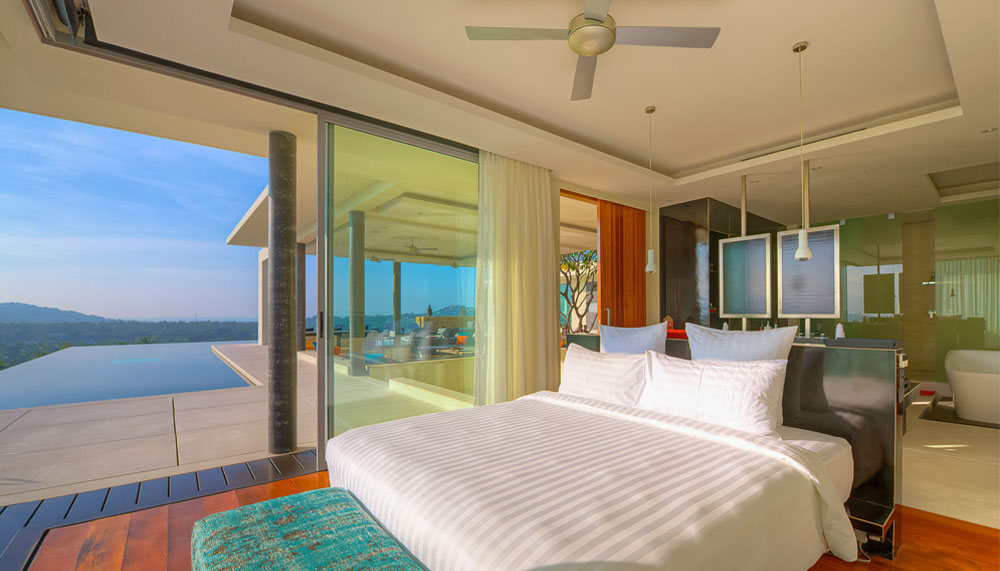 For luxury home investors, Samujana redefines the lifelong search for the ideal seaside escape by prioritising a mantra for conscious living. A walk through this gated and guarded estate reveals local rocks repurposed for wall cladding and statuesque trees integrated into living spaces, gardens and pools.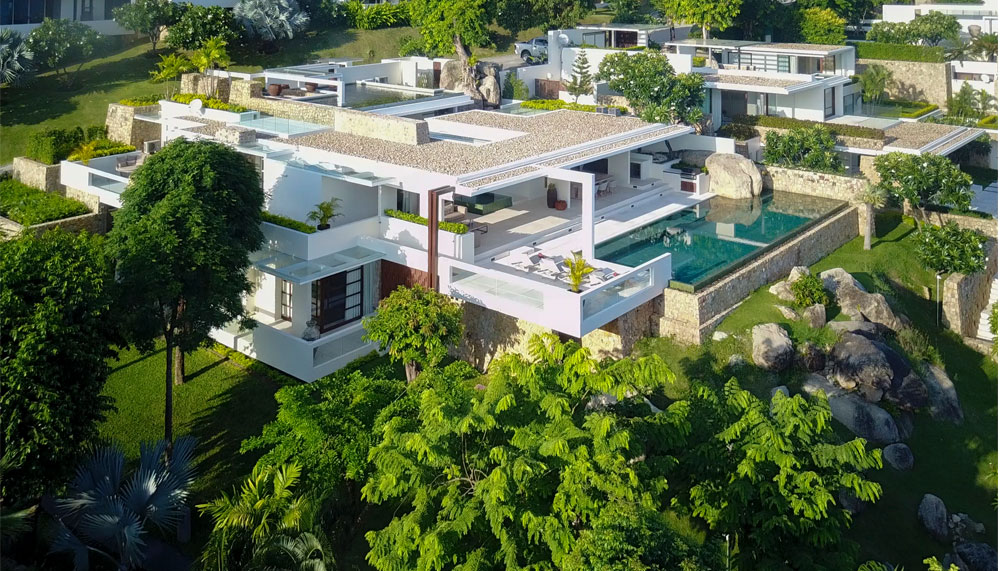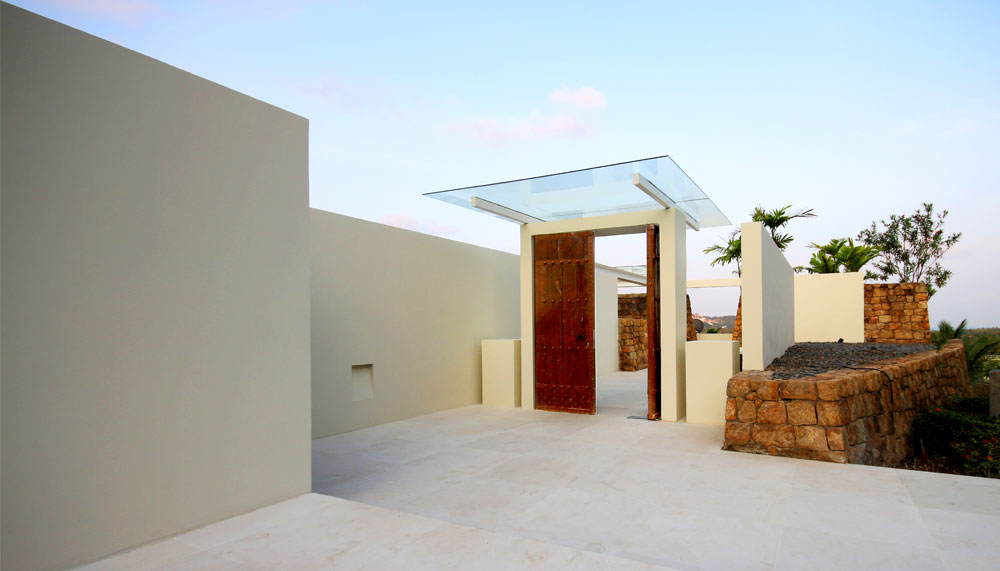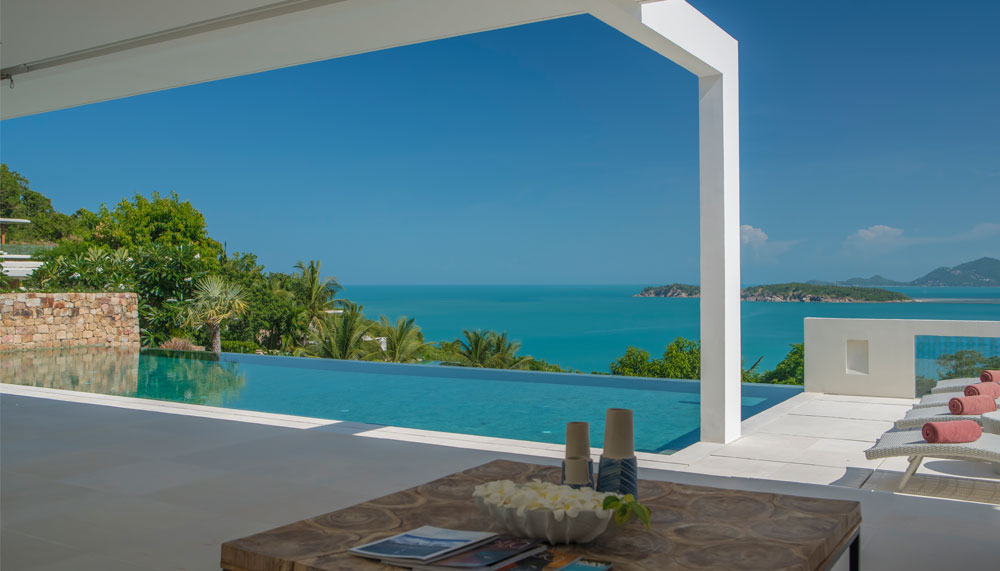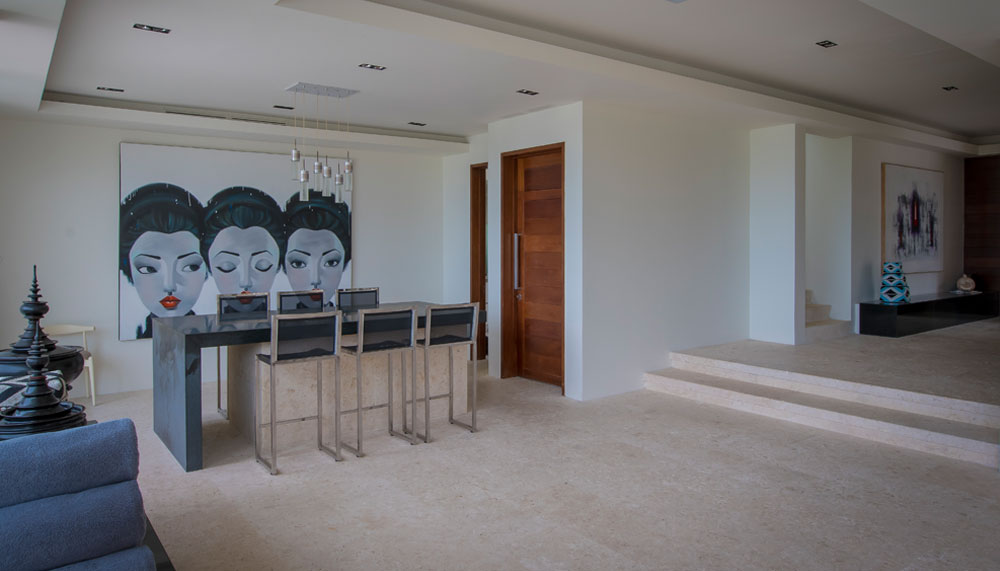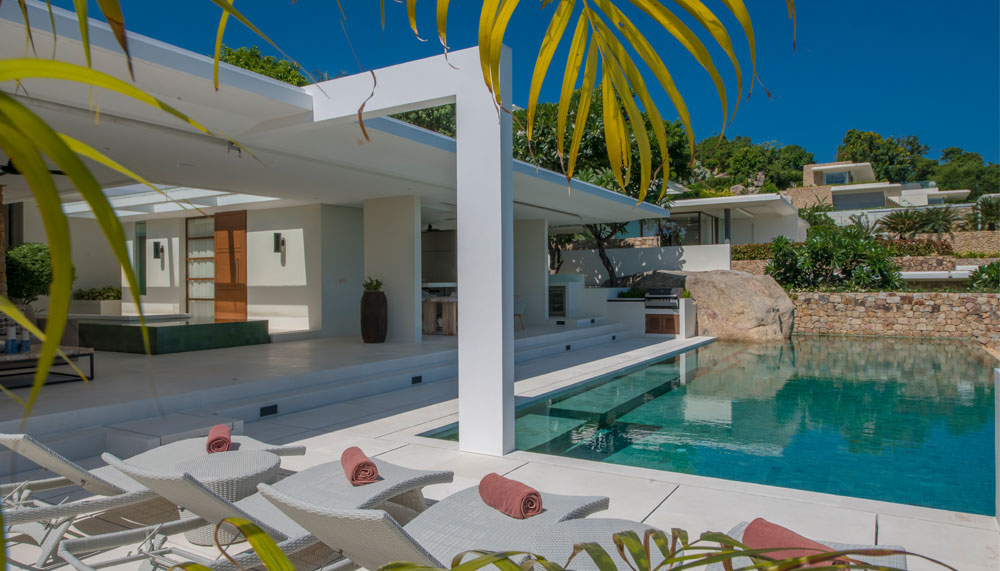 Designed by Balinese-based architect Gary Fell, each villa sits on its own natural terrace to ensure neighbours can exchange pleasantries but never the awkward gaze of two units facing each other. Among Fell's signature strokes: flat roofs planted with grass and cantilevered walls to stimulate cooling; with pale and natural limestone for tasteful coastal accents that make the outdoors as a natural extension of indoor living space.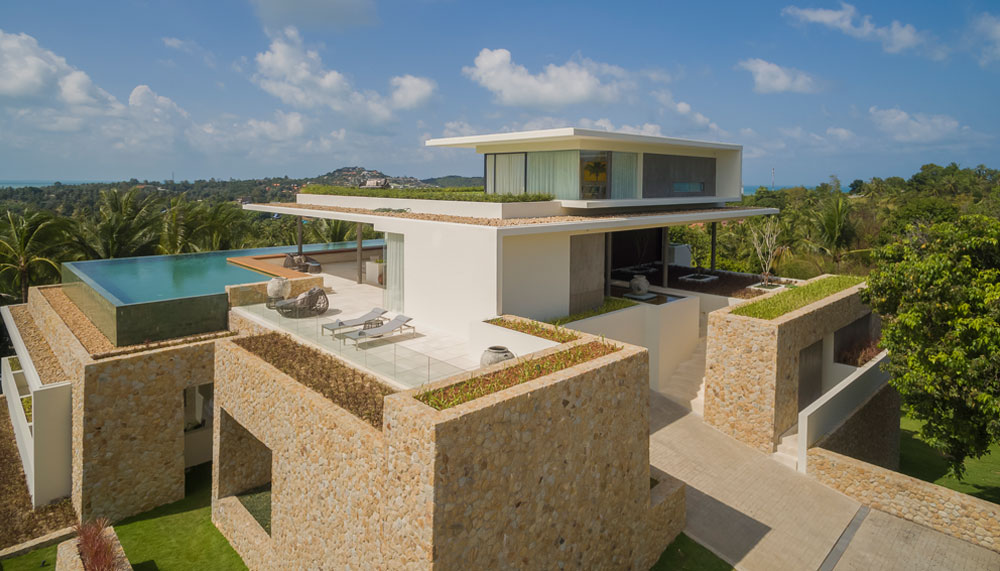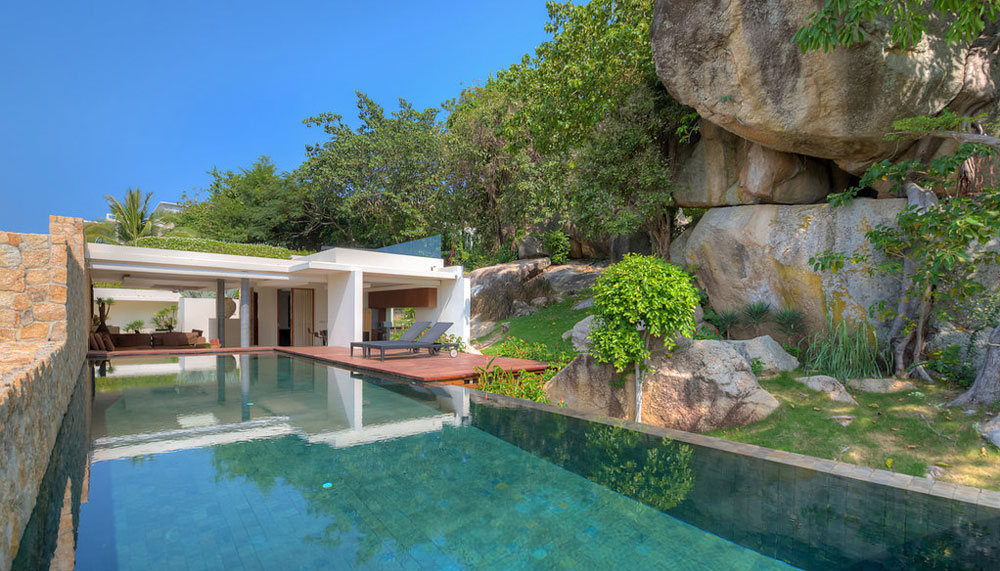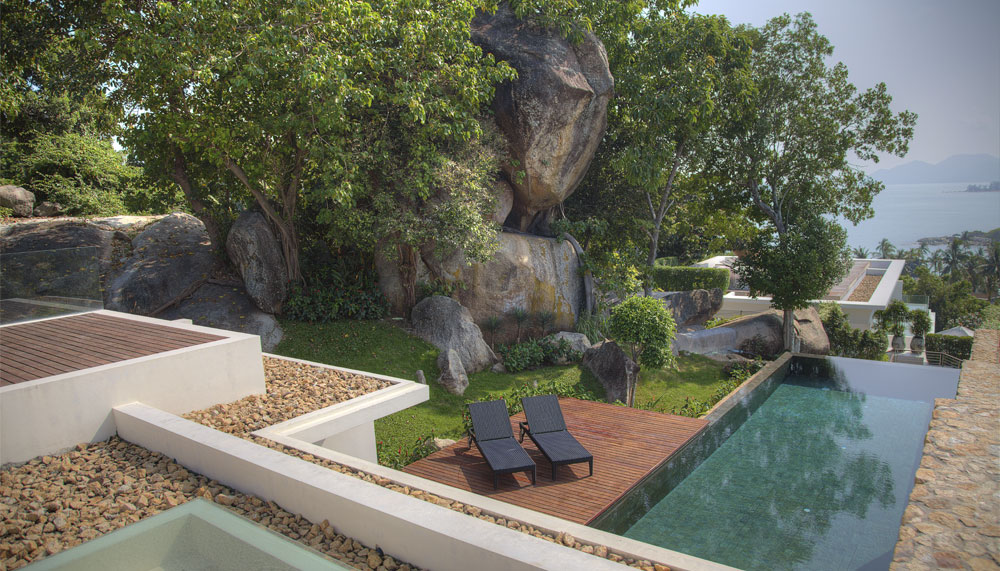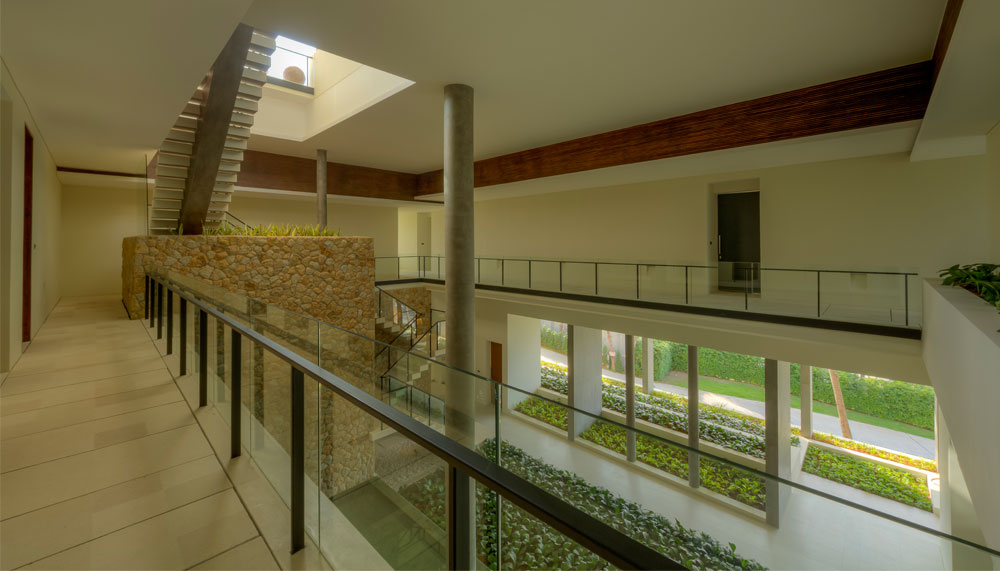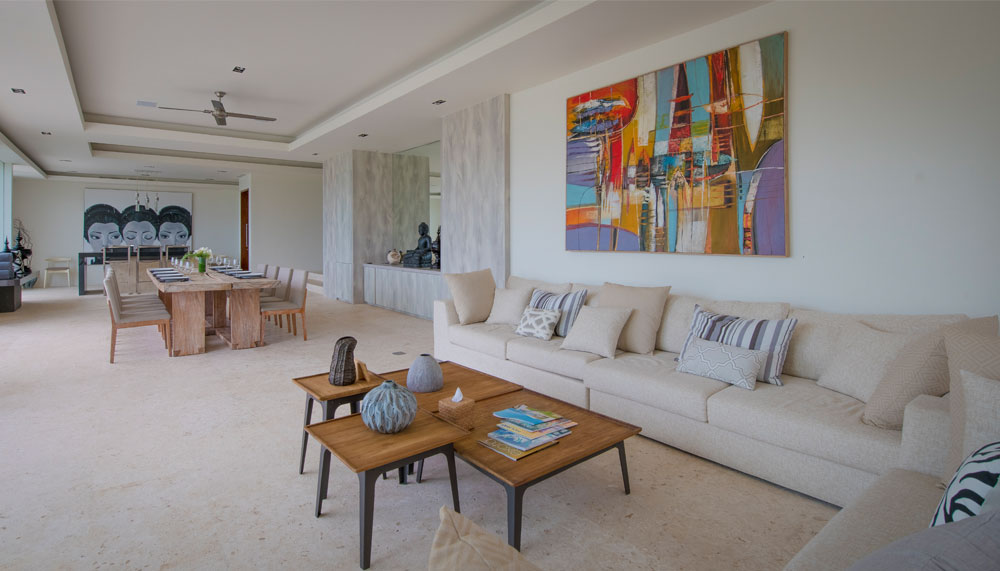 These light-filled villas offer commanding views of the kilometer-long Hanuman Bay, a hidden-away cove that allows respite from the modern world. A dream property for owners who enjoy entertaining, Samujana features all the party elements like Jacuzzis, ample sun decks, and courtyards for refreshing cross-breezes; laid-out so guests may admire lavender-hued sunrises or kaleidoscopic sunsets from multiple vantage points.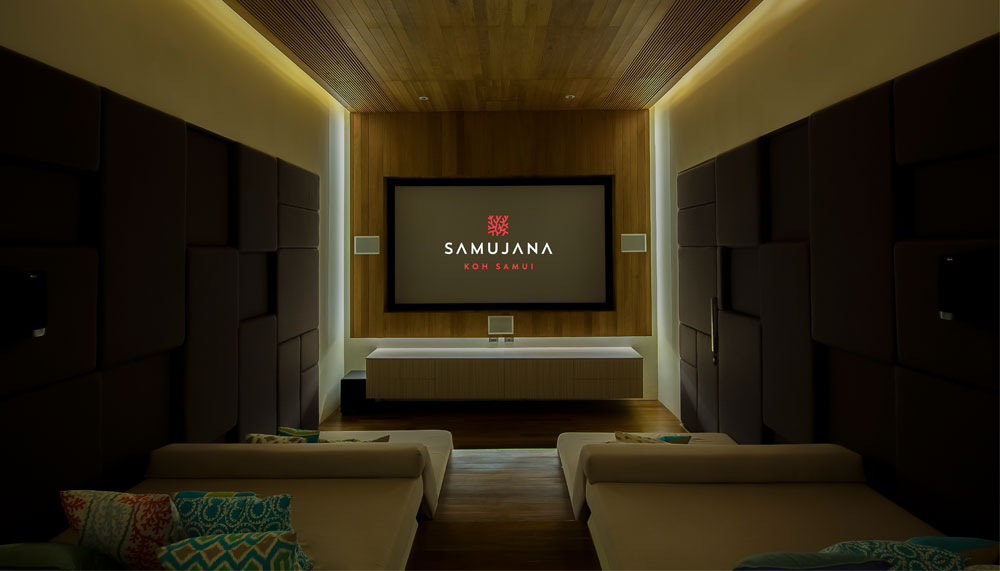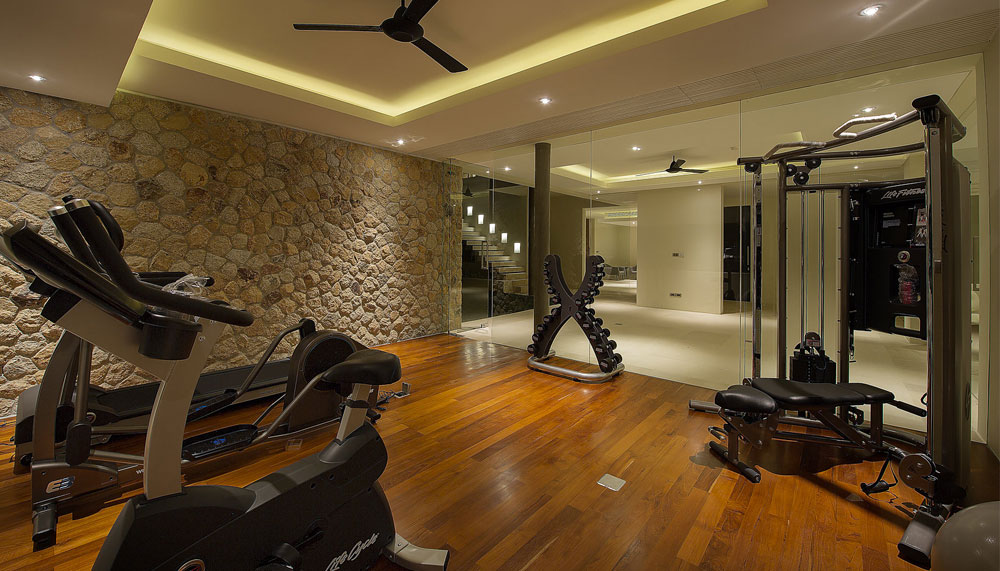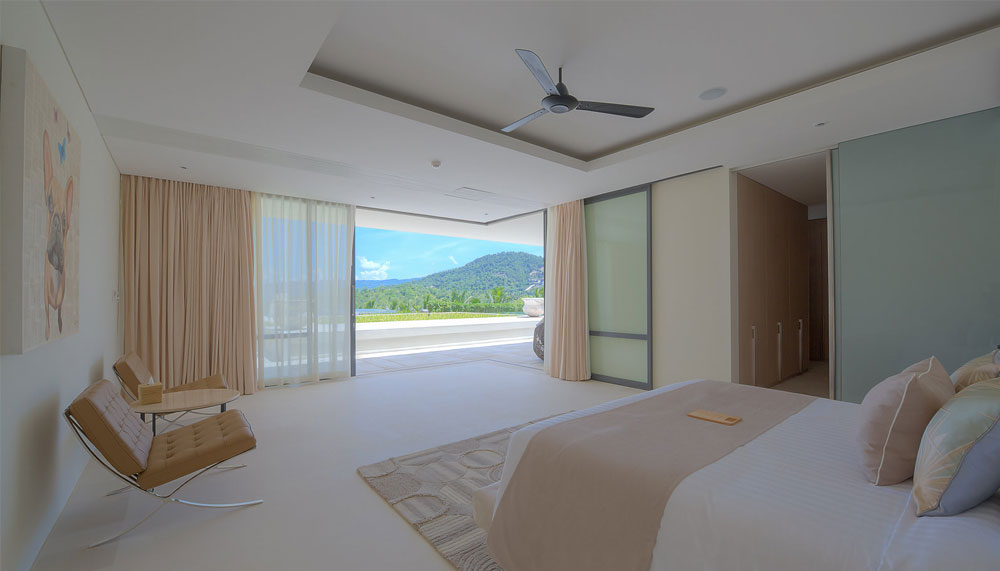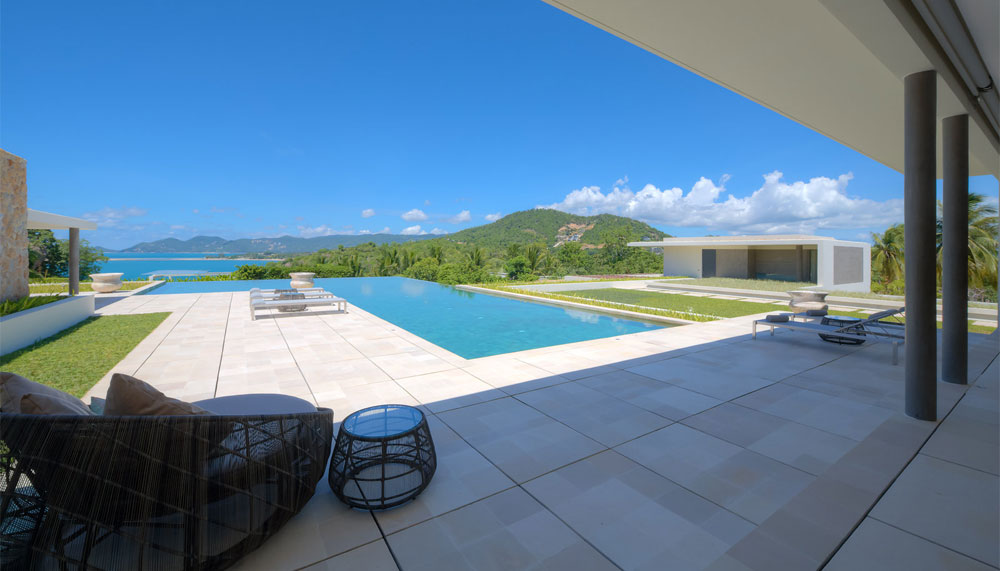 Additional amenities like private chefs, drivers and nannies can be easily arranged through the villa manager. Comprehensively supported by automated back-up generators, Samujana comprises three to six bedroom villas, each uniquely designed and variably equipped with gyms, yoga platforms, private cinemas and spa treatment rooms. Fully furnished in a plush, contemporary style, interior designers were careful not to distract from the locale's native splendor.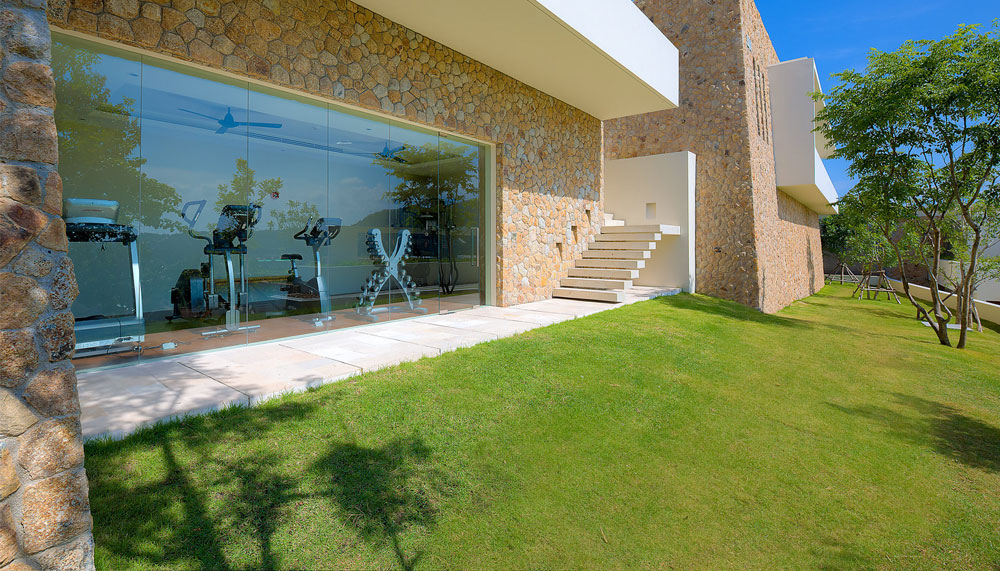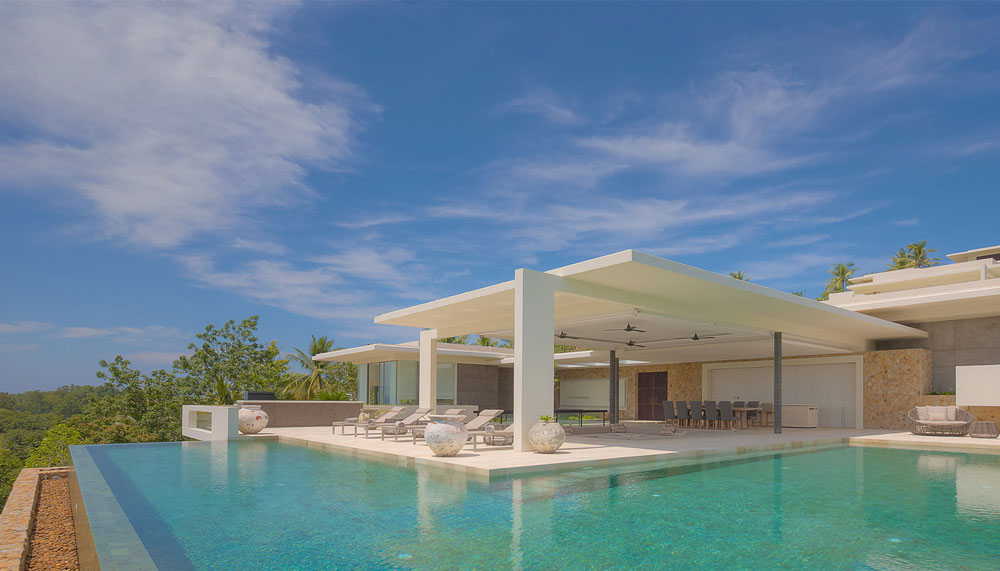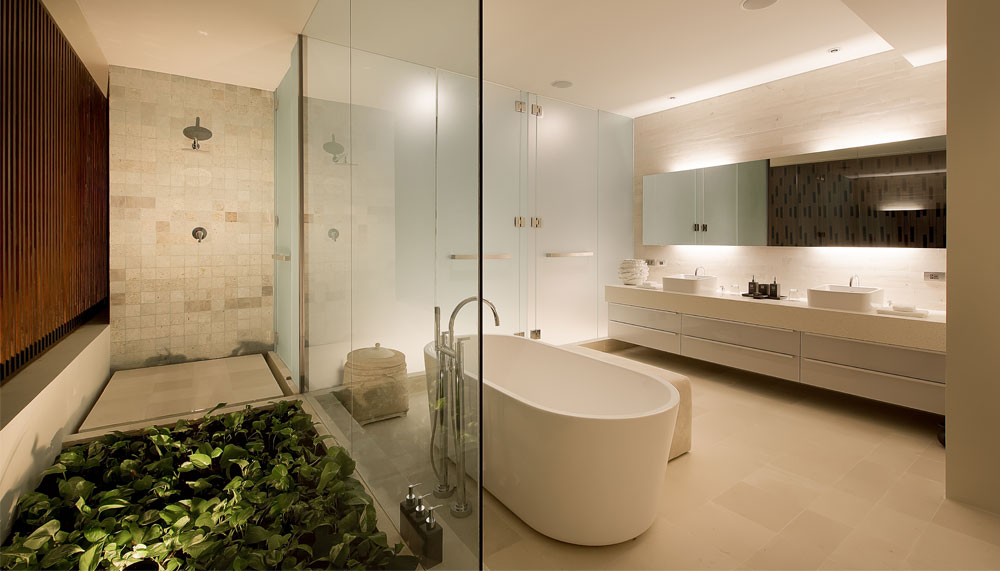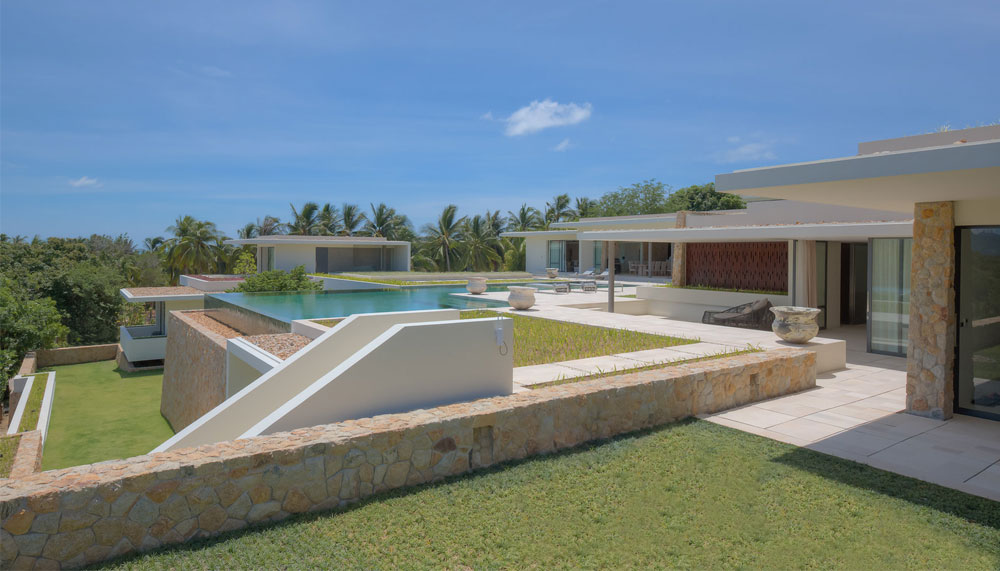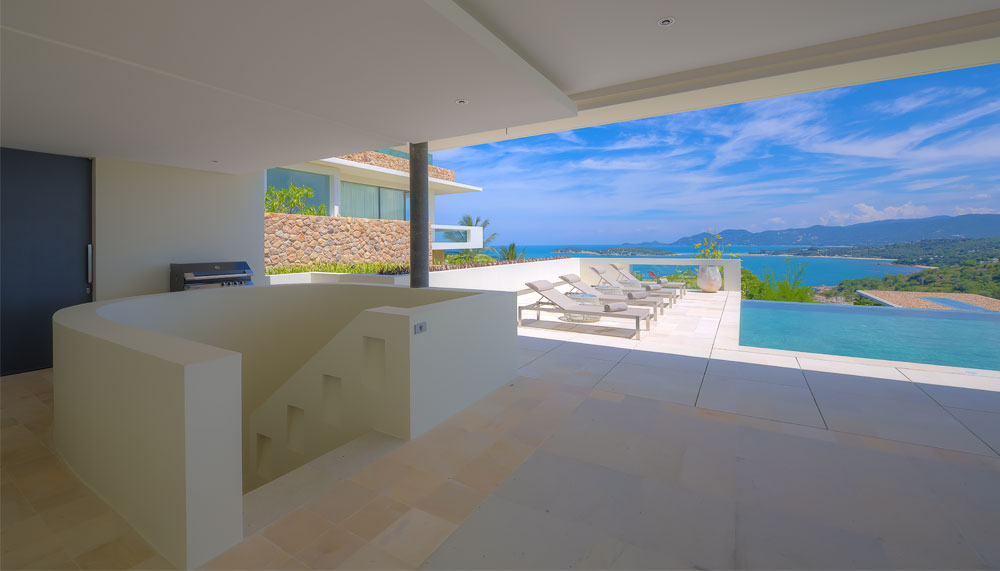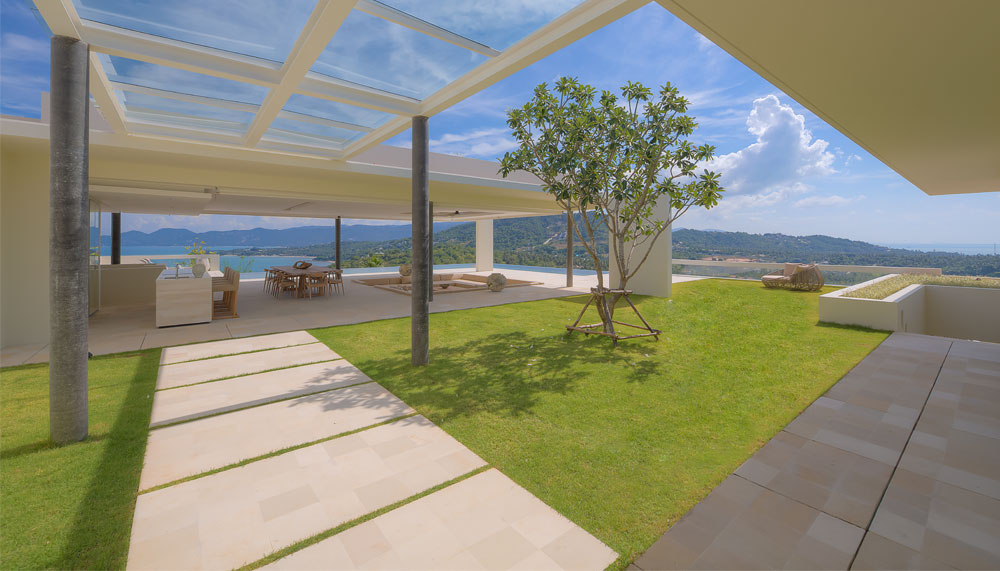 For added incentive, home owners have the option of offering their lodges for rent for part or all of the year to the luxury travel market via the Samujana Rental Programme. Otherwise, an investment in a villa at Samujana is made via lease-hold structure, with further details available on application. Crucially, the entire estate is passionately managed by its owners who have laboured from the beginning to create this fraction of heaven. With only several choice villas up for sale, please leave your details in the box below to receive a downloadable brochure.