A Case For Eternity
With the Royal Oak of Audemars Piguet enjoying its ascendance at the de facto sports luxury timepiece of choice for nearly five decades, the clamour for a new, genre-busting collection has grown progressively louder in the recent few years. For Audemars Piguet, which still sits within the ownership of its founding families since its birth in 1875, it was natural that an effort would be made to create a new timepiece collection, one which would further burnish its legacy as an innovator ahead of the curve.
Recently, at Singapore's Infinite Studios, the watchmaker invited guests to witness the regional launch of the Code 11:59, so named as an acronym for; challenge, own, dare and evolve. Meanwhile, the specificity of the time in its name indicates the cusp of midday or midnight, signalling Audemars Piguet's unique brand territory and DNA – that of a watchmaker on the precipice of the future.
Its case shape, which has yielded 13 unique references in this debut year, is the undeniable star. Eight years of planning, research and testing has fused the genetic superiority of its assertive octagonal Royal Oak with the harmonious lines of a round case. The result is a contemplative design which offers plenty of attractive facets; a representation of both the octagonal middle and rounded case (depending on your viewing angle), as well as open-worked lugs on an extra-thin bezel, with satin-brushed and polished finishes.
Similarly, its sapphire crystal furthers appreciation of the intricate details on the timepiece. A complex, double-curved glare-proofed construction introduces light, depth and perspective, making for a visual experience of the landscape beneath the sapphire crystal. A chemical process called galvanic growth – which relies on atom-level precision – is employed to produce the ultra-elegant three-dimensional logo. These letters are bound by links the thickness of a human hair, and rests on the dial with near invisible legs.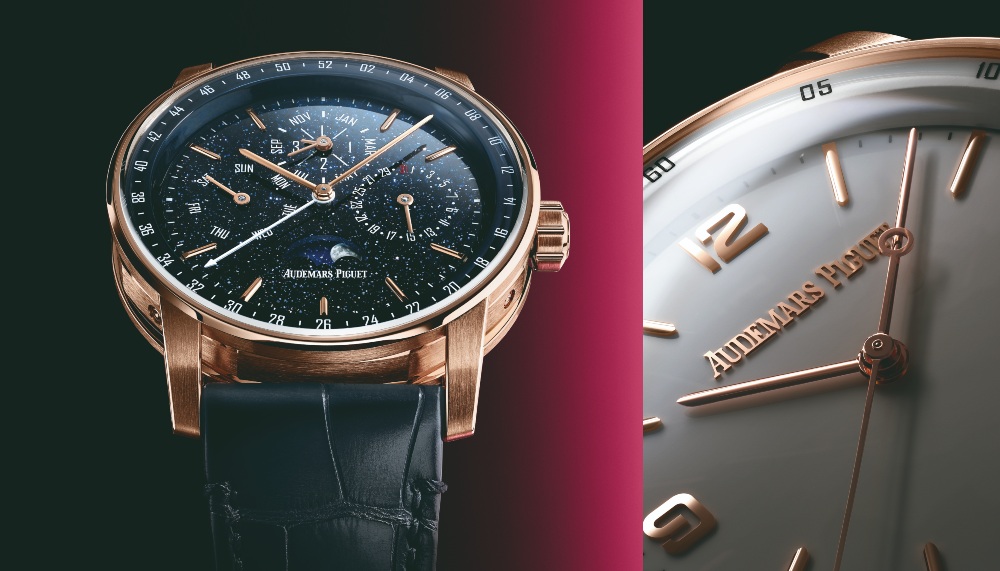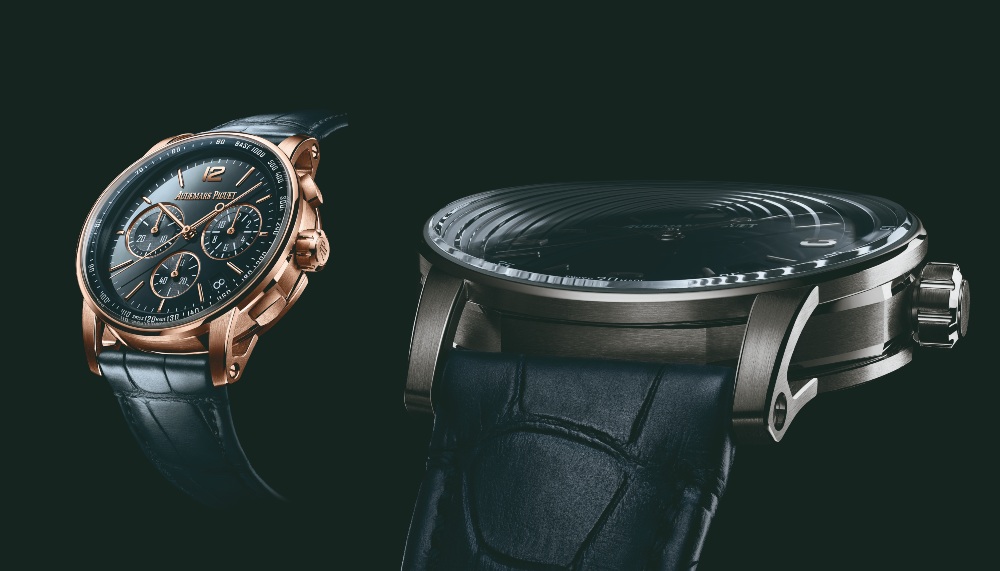 The net result of all these efforts – which doesn't even include the three new calibres which were engineered for this – is a collection defined by Audemars Piguet's iconoclastic design language, exhibiting a mastery over technique, tools and skills for collectors, a case for connoisseurs looking beyond today's conventions.