the best watches at SIHH 2019
Here's a look at the watchmaking maisons who showcased at the renown watch trade show Salon International de la Haute Horlogerie (SIHH) this year from the 14th to the 17th January 2019. We've picked the showstoppers at the event and here is the second part our series featuring the Audemars Piguet.
You can read part 1 here.
The watch world has been waiting for Audemars Piguet to make a move for some time now. On this, their final SIHH outing, it finally has: Code 11:59 is an all-new collection with a distinctive case design as its primary impression. It looks simple at first glance, but has a layered construction that reveals its complexity under closer examination. It is round overall, but the middle section is octagonal and will undoubtedly remind of Royal Oak. The openwork lugs add a dash of engineered airiness—in an unusual move, the bottoms of the lugs are not welded to the case like the tops are, and instead just rest against it. Overall, it makes for a dynamic and modern look, one that breaks the mould.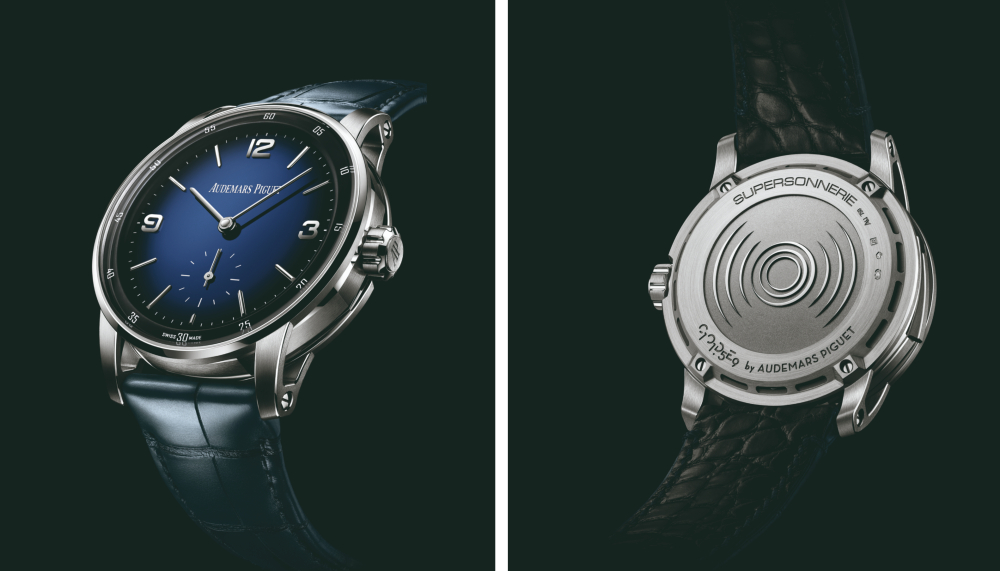 The range is comprehensive, consisting of simple date-only automatics, to chronographs and high complications; the Minute Repeater Supersonnerie is one of the latter, and comes with an 18k white gold case. Beneath the smoked blue enamel dial is a striking mechanism designed for sonic power—the patented gongs are not fixed to the mainplate, but to a new device that acts as a soundboard. The case construction, too, is designed to boost sound amplification. The volume is said to be comparable to that of a much larger pocket watch, and just to emphasise the dedication to audio, the caseback is adorned with a sound wave symbol.
---
SIHH 2019 Recap
The 29th edition of Salon International de la Haute Horlogerie (SIHH) was another record-breaking one, counting 23,000 visitors over its four days. Geneva's Palexpo convention centre was packed not only with people, but the latest about to be unleashed on the horological world from the 35 participating brands.
There were quite a few new beginnings and surprises. Ulysse Nardin reworked the iconic Freak, and Bovet's debut introduced the fair to its historical pocket watch heritage. Vacheron Constantin and Hermes surprised with some truly innovative watchmaking, while Panerai showcased new limited editions that come with adventurous experiences attached. On their last appearances at SIHH, both Audemars Piguet and Richard Mille unveiled new collections—the former surprising with distinct and deliberate design, while the latter with a completely unexpected candy-themed range.