looking back in time

Horological expert, appraiser, curator, auctioneer, lecturer and presently Audemars Piguet's Historian, Michael Friedman's extensive and distinguished career in the world of watches has conferred him with amazing insights into the vintage market for timepieces.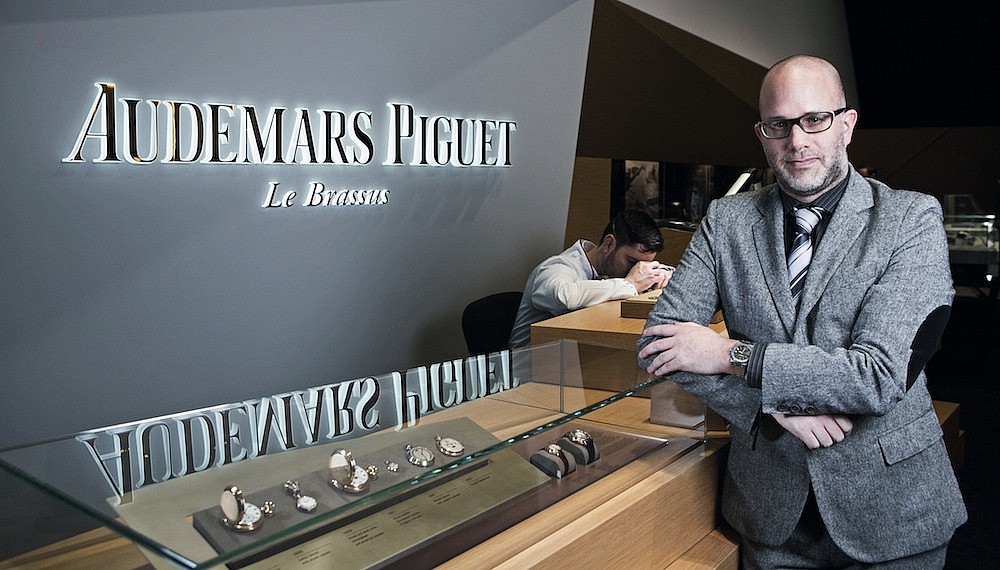 On valuing vintage watches
Watches are primarily valued on the vintage market if they have inherent quality and rarity. If we put the lens on complicated wristwatches, Audemars Piguet has only produced 550 pieces with complications from the first minute repeater produced in 1892 all the way to 1978 with the rebirth of complications.
Of course, conditions of these timepieces must be impeccable; any vintage watch from any brand should retain its original dial, printing, enamelling and have a case in excellent condition with no principal component of its movement changed or swapped.
On the appeal of collecting vintage watches
Aesthetics play a big part in demand. For a discontinued or vintage watch to perform well in the current marketplace – it has to align with current collecting trends. This is the reason why larger vintage watches are out-performing middle or smaller-sized vintage watches. Our more recent production of 39mm Royal Oak perpetual calendars from the 80s and 90s have been going up in value because of this; we made them in different case materials such as
full platinum, platinum rose and tantalum, and had some very unusual dial combinations.
On the evolution of watch collecting
Generally speaking, ultra-complicated watches representing advancement in horology are the ones which cut through the 'timeline of acceptability'. Those of us who grew up in the 60s to 80s saw the iconography of our youth in the Porsches, Ferraris and also the early Royal Oaks – all of which are doing phenomenally well today. If you go back 20 years ago, it was the watches from the 50s which outperformed watches from the 70s. What becomes interesting is when we hit the age of computers with CNC (computer numerical control) machines, contemporary watch techniques and because production numbers changed for most watch brands. So what happens in 10 years from now? We are seeing that with millennials, the notion of timeline is shifting – they have access to information so readily that they are not differentiating from decade to decade in the same way my generation had. What we are seeing now is a resurgence of watches across the spectrum; more women are buying both contemporary and vintage watches and it's opening a new market for the 32mm–34mm pieces who are not just historically significant but also well suited to their sense of fashion.
Audemars Piguet Royal Oak Selfwinding 15400

Audemars Piguet Reference 5516
On Audemars Piguet
The beauty of Audemars Piguet being a family-run business is that the beauty of rarity is is maintained even in recent times. Examples such as the 15202 time-only jumbo in stainless steel or the boutique-only Royal Oak Selfwinding 15400 with the blue dial are both entry-level pieces but extremely difficult to locate, thereby preserving the value of the brand and timepiece. A natural limitation is the hand-finished nature of our timepieces, something requiring specific training and techniques of the men and women making these pieces.
On archiving history
In trying to compile and verify information on our historical pieces, what has helped are the extensive archives and records which we found dating back to 1882. (Audemars Piguet was founded just seven years before that). Even the watchmakers had kept handwritten notes which specified dial print, case material, sizes, type of numerals and hands which is really great for us as we can restore these vintage pieces back to their original splendour.
On the Audermars Piguet appeal at auction
Recently, Audemars Piguet's Reference 5516 – the world's first perpetual calendar with leap year indication – found its way to the auction block. Only 12 in total were made in the 50s and this was probably the last one to be publicly offered with the rest of the pieces known.
Audemars Piguet didn't participate in the auction as we already had one in our museum. In the lead up, I received some enquiries for opinions and information on the timepiece. The watch ended up being hammered for CHF675,000 (RM2.8 million), breaking the world record for any Audemars Piguet watch on the vintage market. Ten years ago, it would have maxed out at CHF200,000 (RM835,000). This demonstrated how an academic side impacted the business reality – the data was critical to the ultimate result as bidders had a simultaneous cerebral and emotional impact at the auction.
---