Caviar Cornucopia
Caviar, one of the most transcendent ingredients in fine cuisine, gets pride of place in a recently unveiled menu at Jeff's Cellar at The Banjaran Hotsprings Retreat. This dining room has, for some time now, become one of the most unique spots in Malaysia for dinner, and for good reason. Inside a dramatic limestone cave, where stalactites and stalagmites meet to form intricate rock columns, diners will experience an ambience like no other – with tinkling rock pools, soaring arias and a sense of the time's vastness, amid a geological formation 260 million years in the making.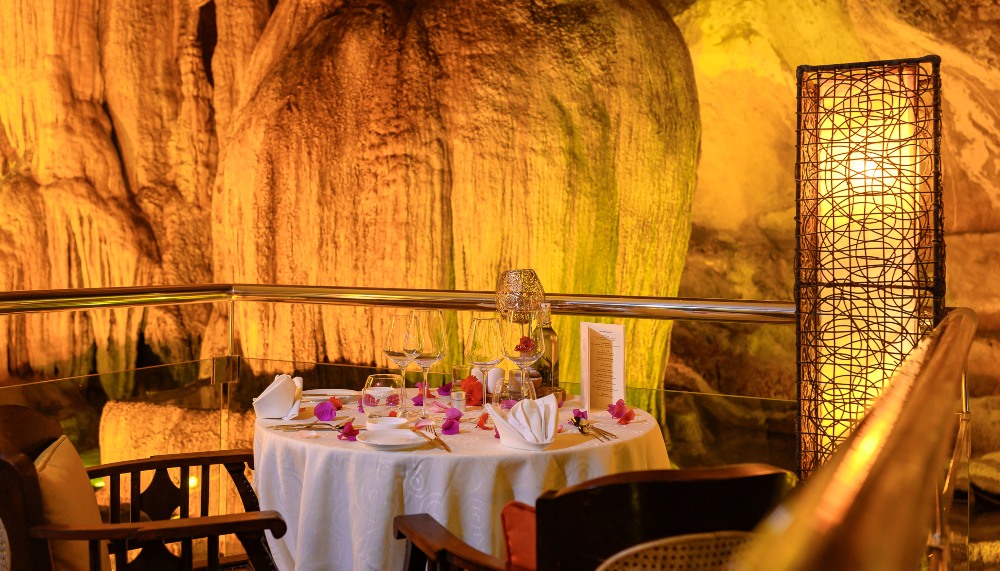 The latest gastronomic opus from Jeff's Cellar is a culinary rarity, a full-course caviar menu (RM1,099 per person) where four different kinds of caviar are utilised across the five courses. A delicate process of handling caviar as it arrives – the other black gold – involves careful checking and management of this ingredient. Storage happens at five degrees Celsius to prevent the caviar from splitting and its oils escaping. A medley of prized ingredients become the background to this caviar symphony, with uni, Hokkaido scallop, Maine mussels, fine de claire oysters, bottarga and yellowtail kingfish. "Caviar supervisors", as they are so called, provide insight into each type of caviar as the courses roll out.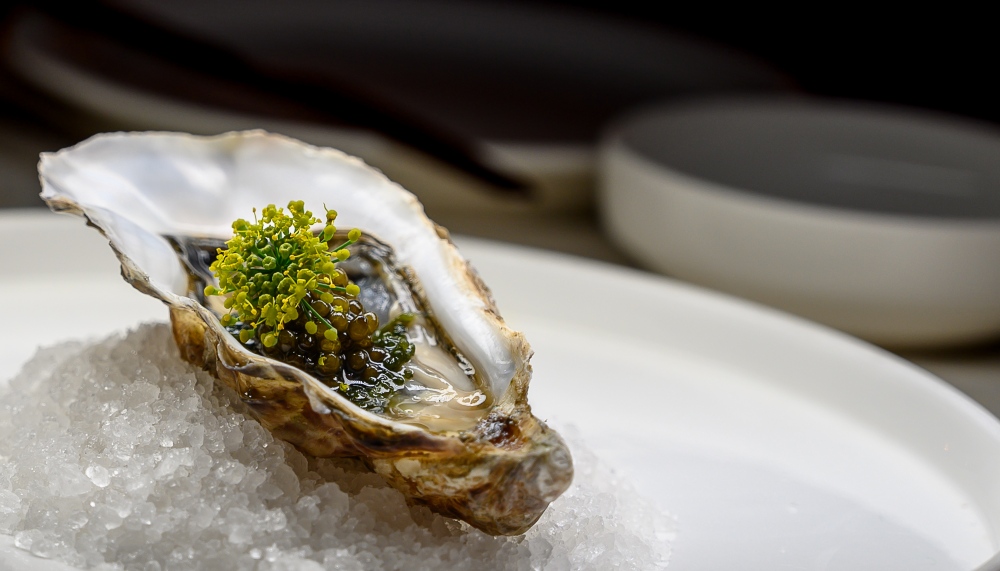 It starts with a freshly shucked fine de claire oyster topped with Ossetra caviar – famed for its delicate hazelnut flavours. Sea grapes and a micro flower round off the flavour palate with an herbaceous touch. Then comes sashimi-grade raw yellowtail kingfish on a warm plate, annointed by a warm Maine mussel broth and Kristal caviar. The latter is sourced from Japanese sturgeons found in the Amur River of China and Russia. Its rich flavours of umami and sea essences linger with a flourish of almond notes.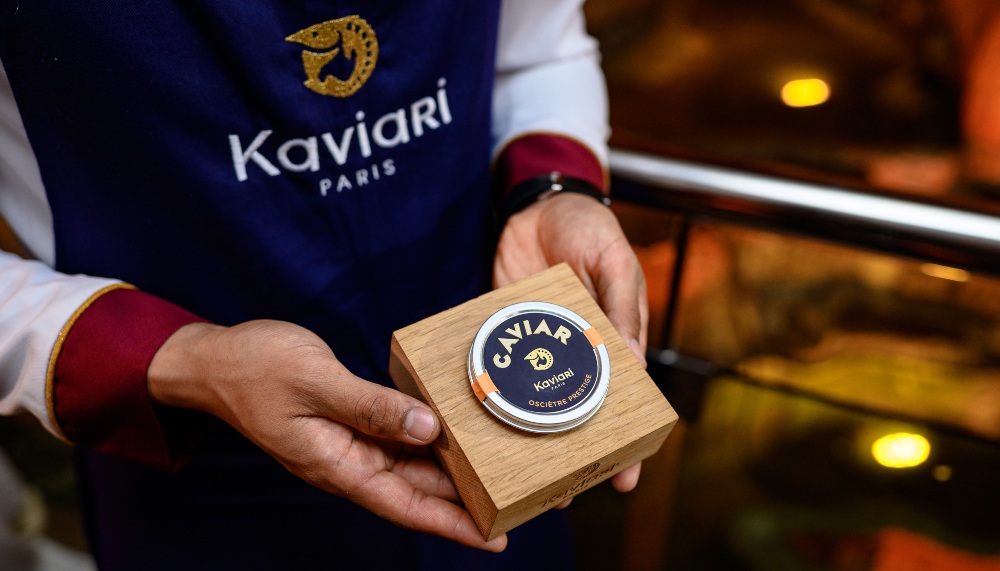 The bread basket is then served – a deliberate move to prevent diners from feeling too stuffed at the start – with Turkish flat bread, German sourdough, orange brioche and charcoal-oven focaccia, all freshly baked at the kitchens of The Banjaran Hotsprings Retreat. These breads are then joined by roasted cauliflower soup offering aromas of earthy goodness, slices of Hokkaido scallop, topped with Sevruga caviar and 23k edible gold leaf. Sevruga caviar comes from sturgeon of the same name, a small species found in Eurasia and native to the Aegean, Caspian and Black sea basins and its caviar pearls are distinctive for being a lot darker, and finely grained, with a unique salted tinge.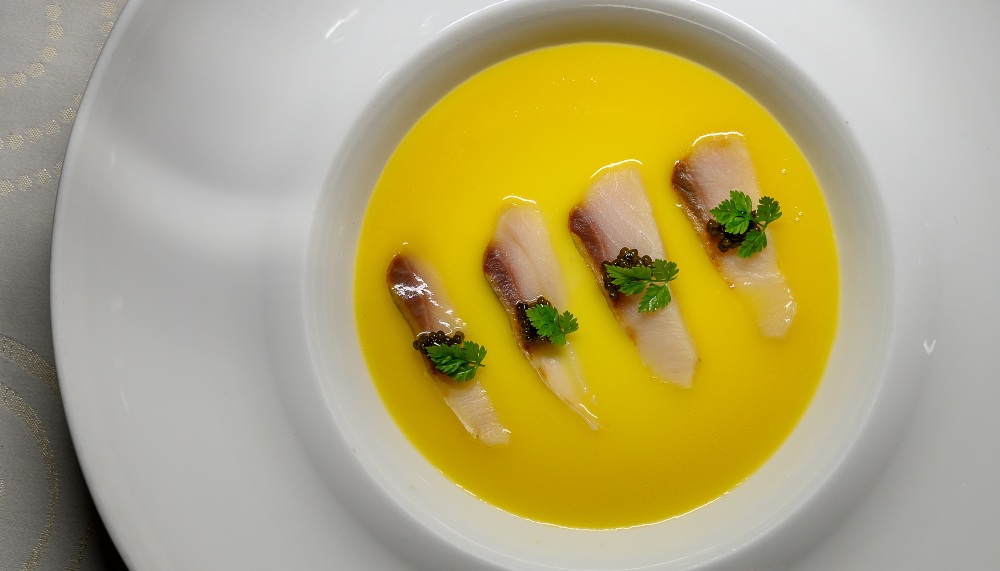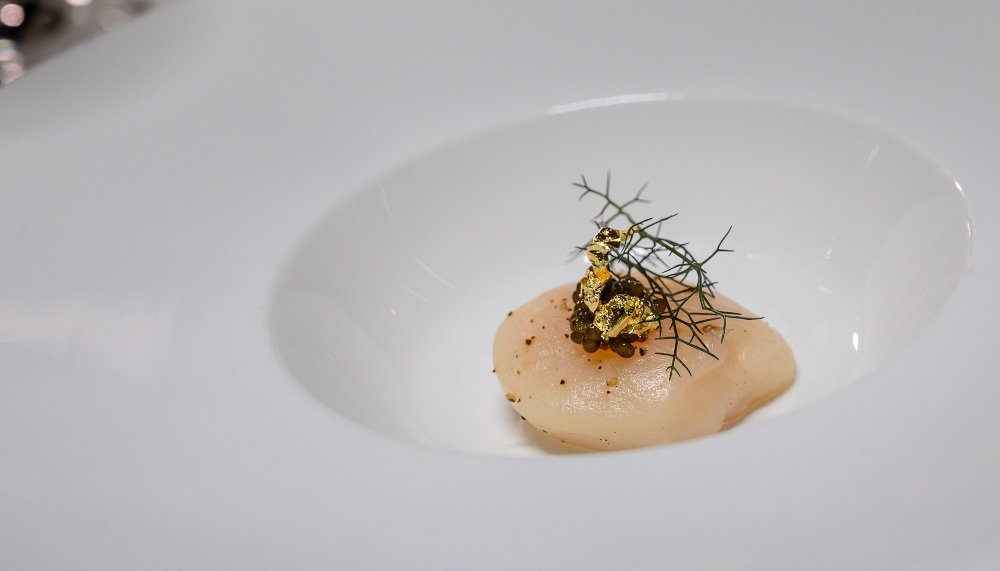 For the main, a level of invention and lots of preparation serves up homemade uni pasta with sea urchin butter, fresh sea urchin, shaved bottarga and the magnificent Beluga caviar – an umami explosion. The linguine-styled pasta is made with sea urchin paste and sea urchin butter (sea urchin folded into French butter). On top of this, you find the sea urchin and delicious bottarga, shaved in front of you. This course's highlight is the Beluga caviar, a velvety, buttery sensation which bursts easily in the mouth because of its thin membrane. The Beluga sturgeon, which originates from the Caspian sea, the world's largest saltwater lake, is the most prized of all – fetching prices of RM100,000 per kilo.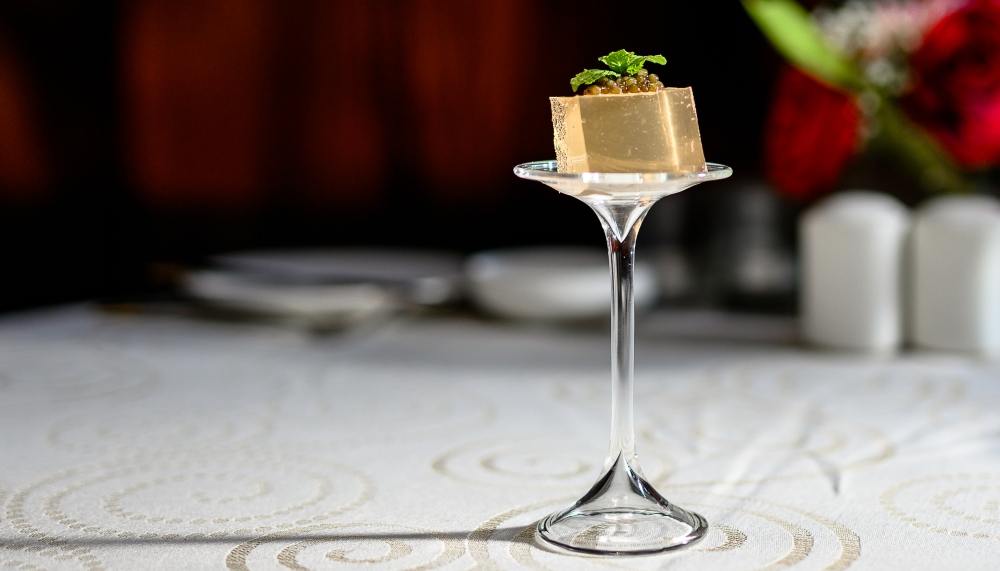 It took the kitchen team a few months to decide on the right finish to the meal. Ultimately, through various taste tests, the choice of dessert is a jelly of brut champagne and Ossetra caviar, leaving you with a tingle of floral, fruity notes mingled with the caviar's nutty, salty flavours. All in, over 15 grammes of caviar – equivalent to half of a standard tin – are used in this decadent expression of the ingredient in focus, caviar. In keeping with the origins of Jeff's Cellar as a perfect place to store wines, you may also find the perfect pairing to this meal in the restaurant's well-stocked wine collection. A Dom Perignon vintage is the chef's recommendation, with its pure-crisp base of silky fruit allowing for the caviar's subtler flavours to develop.