Henry Tan, founder and director of Bludiamond Sdn Bhd, appreciates the provocatively styled and meticulously refined Lexus ES250. Here he shares his thoughts on success and the perfect car to drive there with. 
"The journey of Bludiamond has taken me over twenty years. For me, success arrives at the crossroads of pure hard work and luck – when you keep pushing, in time, I believe your luck will come. Since the past five years, we've vertically integrated our value chain, and drawn from our deep connections in diamond and precious stone sources to find the most beautiful gems which will then be beautifully styled and finished for our eventual clients.
Our two decades in the business has also enabled us to procure the rarest and best grade stones such as emeralds from the Muzo mines of Columbia, Ceylon blue sapphires from Sri Lanka and neon blue paraibas from Brazil, which attest to its provenance. Of course, the next step is to understand how to cut these stones to draw the greatest amount of scintillation, and this is where our long expertise plays its part to achieve the optimal result. We are able to produce effects such as the 'hearts and arrows' on diamonds which goes beyond the triple excellent grading on the Gemological Institute of America (GIA) certification. What this extra faceting does is allow light to enter and be completely refracted out – ultimately this helps the diamond almost double in its value.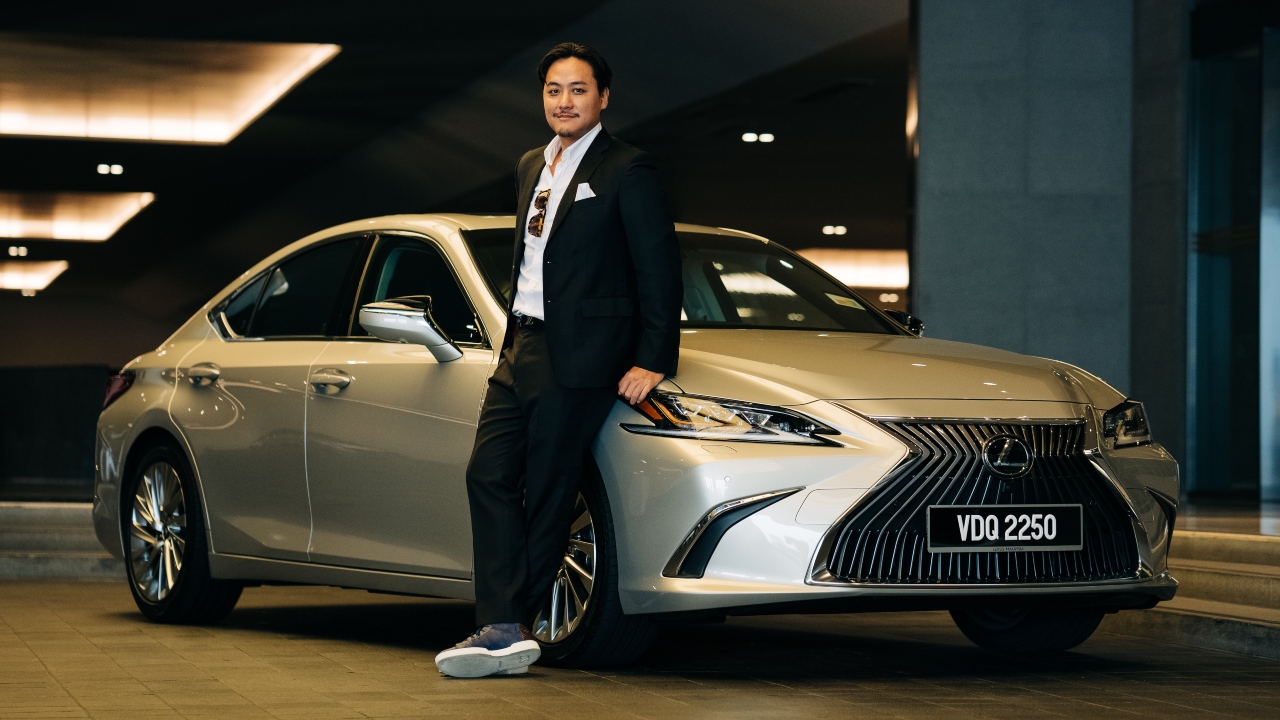 This element of understanding and delivering craftsmanship, quality, expert design and luxury is what I see as a parallel to the Lexus ES experience. I've owned a Lexus RX350 for many years and it's been a beautiful drive, offering unmistakable design, and the right elements for a drive including leading-edge safety features.
With the new ES250, I find it to be very sporty and classy – it's the kind of car I would drive to work and also for weekends with the family. On drives up the winding mountain roads, it holds its lines very well and offers really easy handling. There's plenty of design on it which I appreciate, and its great styling is so welcoming and makes me want to get in for the next drive."
---
The new seventh-generation Lexus ES250 sedan features a revamped exterior for increased aerodynamic ability for fuel efficiency and a quieter drive. Bi-LED headlights offer exceptional illumination with the shimamoku trim adding to the luxurious interior design. It's 2.5-litre engine features a Direct Shift 9-speed automatic transmission with active cornering assist, while its suite of safety options include 10 SRS airbags, automatic high beam, pre-collision systems, lane tracing assist and dynamic radar cruise control. Prices start from RM299,888 for the ES250 Premium and RM332,888 for the Luxury trim.
---
Video and Photography by Joshua Chay / The Spaceman