This Chopard watch, the LUC XPS Twist QF (RM78,600) is an example of how slight alterations can change the feel of a watch. The mould of the Twist is a classical one: a minimalist 40mm dress watch with small seconds indicator. Several things, however, are quite unusual, and the most obvious of these is the small seconds is at 7 o'clock. This symmetry-breaking move adds a lilt to the watch's demeanour, but also makes the dial more balanced—the small seconds now seems to sit equidistant to the date window and logo. The asymmetry is emphasised in the circular brushed texture of the blue-grey dial, which is centred around the small seconds. The crown is also offset, positioned at 4 o'clock.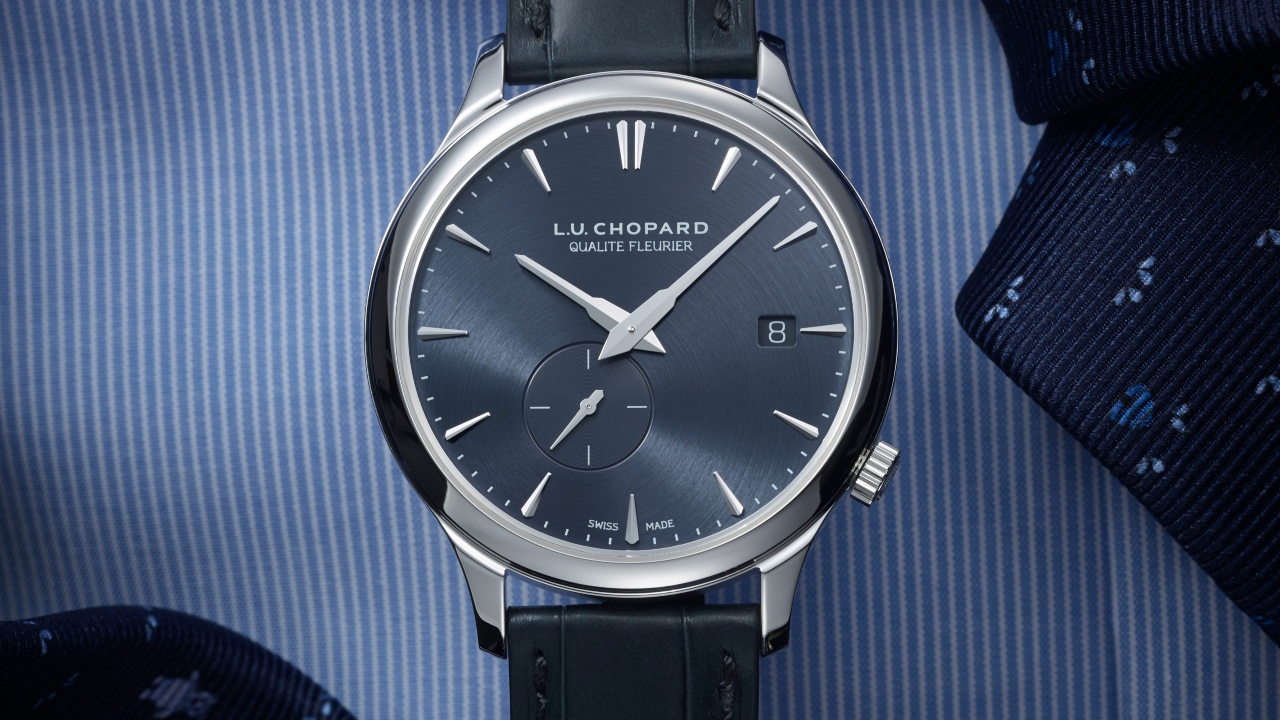 This watch also has two seldom-seen certifications. Firstly, the case is crafted from a block of 'Fairmined' white gold—this assures that the material is ethically sourced from small-scale mining operations. Secondly, the dial bears the pronouncement of 'Qualite Fleurier.' This denotes certification from the Fondation Qualite Fleurier (or Fleurier Quality Foundation). The foundation, founded in the Swiss municipality of Fleurier in 2004 by four local watchmaking entities (one being Chopard), offers a holistic guarantee of horological quality. Certification means the movement is finished to the highest levels and performs at COSC standards, and has been extensively tested for durability and reliability. The watch, from design to assembly and testing, must also be manufactured entirely in Switzerland.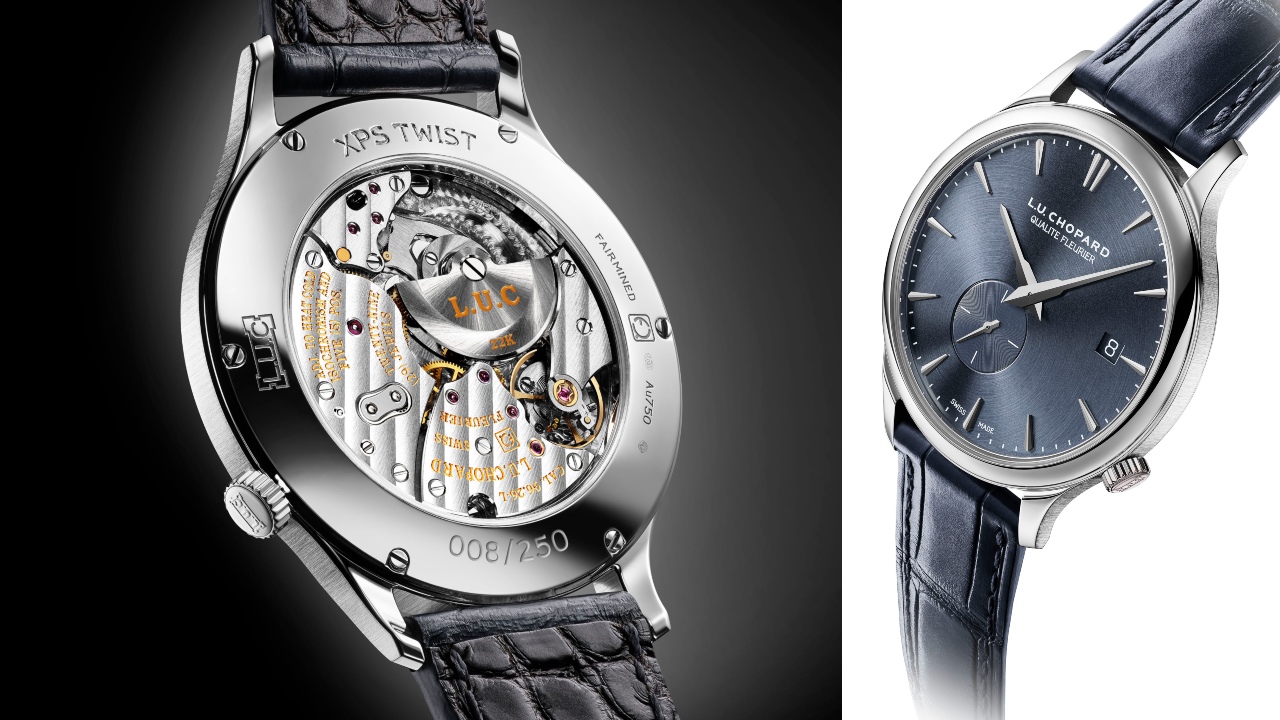 Otherwise, the Twist, which is limited to 250 piece, is yet another example of Chopard's sophistication and understated elegance. It is just 7.7mm thick, thanks to the self-winding movement within that itself is only 3.3mm thick. Its two barrels are wound by a 22-carat gold micro-rotor for a power reserve of 65 hours.