MB&F had never made a ladies' watch per se, but the previous releases could largely be said to be unisex. The brand's signature organic and highly technical pieces tend to transcend matters of style and are more demonstrations of mechanical artistry. The new Legacy Machine FlyingT is the first, however, that was deliberately designed for women from the ground up.
The result is a concerted effort towards elegance. The FlyingT's mechanical heart is a slightly more restrained (but no less impressive) take the brand's typical kinetic sculptures; this one is a vertically constructed movement capped with a flying tourbillon that extends a significant way above the base. To that end, it is displayed under a deeply domed sapphire crystal that makes the timepiece 20mm in height. It is automatically wound, with a sun-shaped rotor; it has a rather remarkable power reserve of 100 hours.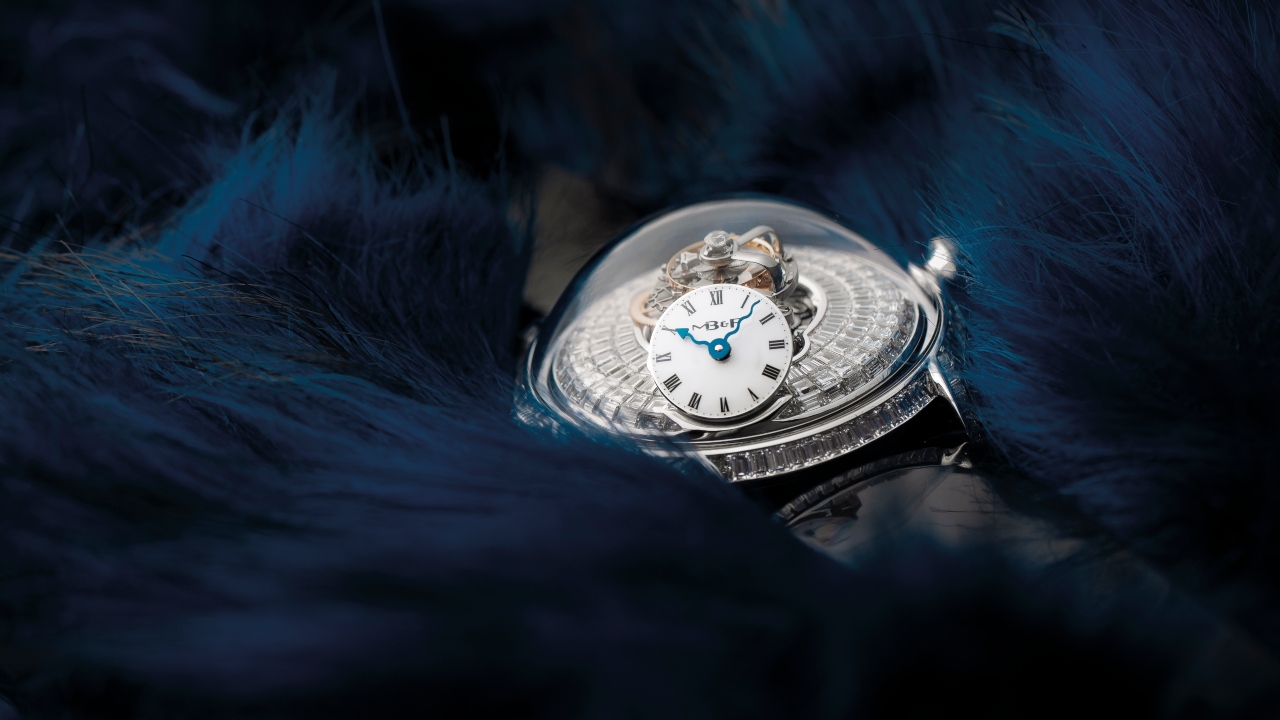 The dial is a classic implementation of lacquer, roman numerals and blued gold hands, but quirky in its positioning: slanted at 50 degrees and positioned at 7 o'clock, where it is most visible as long as it is worn on the left wrist. The case is smaller at 38mm, and a sensual curvaceousness pervades—particularly in the long, downward-sweeping lugs and undulating hands.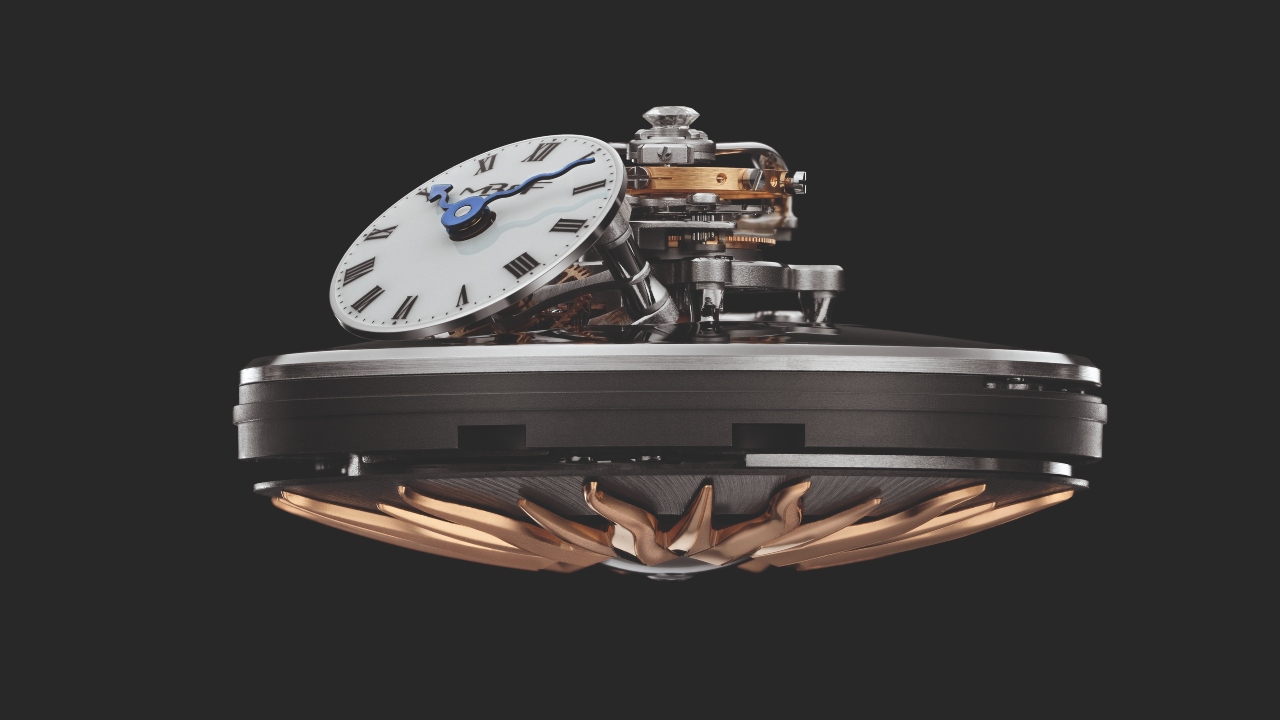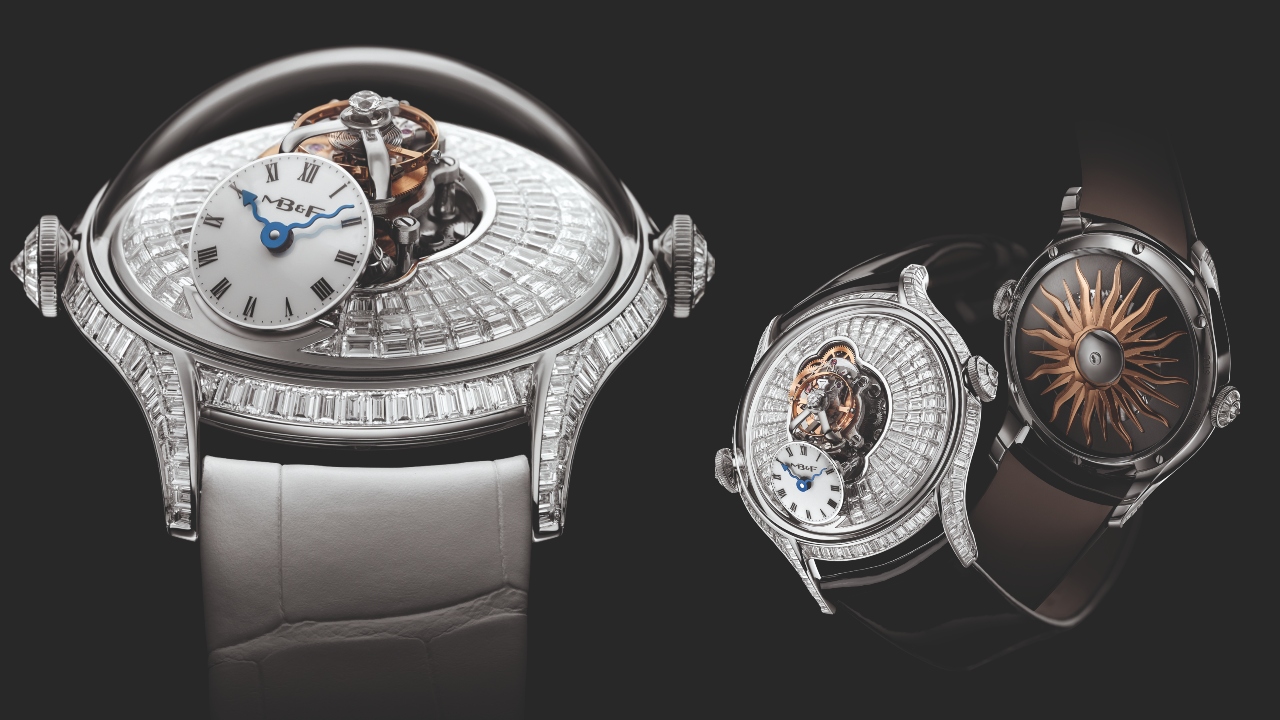 It is definitely more feminine than most of the MB&F portfolio, though not screamingly so. That is, of course, before the diamonds are taken into account—the FlyingT comes in three options of various sparkle, including one that features 294 baguette diamonds (SFr298,000) on the case and dial, totalling about 8.2 carats. Despite the décor, MB&F's artistry and technical prowess are not compromised in the slightest.