The highlight of a Bangkok weekend is Sunday brunch. At The Sukhothai the tradition began when the hotel opened in 1991. Perhaps it's the peaceful tree-lined tropical paradise that draws diners to the hotel's Colonnade restaurant where Khun Botan, the food and beverage manager greets regulars as though they are family. A great portion of the Sunday crowd, whether locals or from around the region, make it a point to come for what is regarded in the Thai capital as the mother of all brunches.
The Sunday culinary event (3,000baht ++ per person; free-flow champagne, wine, cocktails, and soft drinks packages are available) that takes place from noon till 3pm recently got an update, courtesy of executive chef Asker Bay and his team. Preparation and presentation is made more personal. Luscious lobster and humongous Alaskan king crab still make appearances. So do nine varieties of oysters; pan-fried foie gras; over 25 types of farmhouse cheeses; sashimi, sushi and other Japanese items; and live cooking stations featuring direct-from-source roasted Charolais prime rib.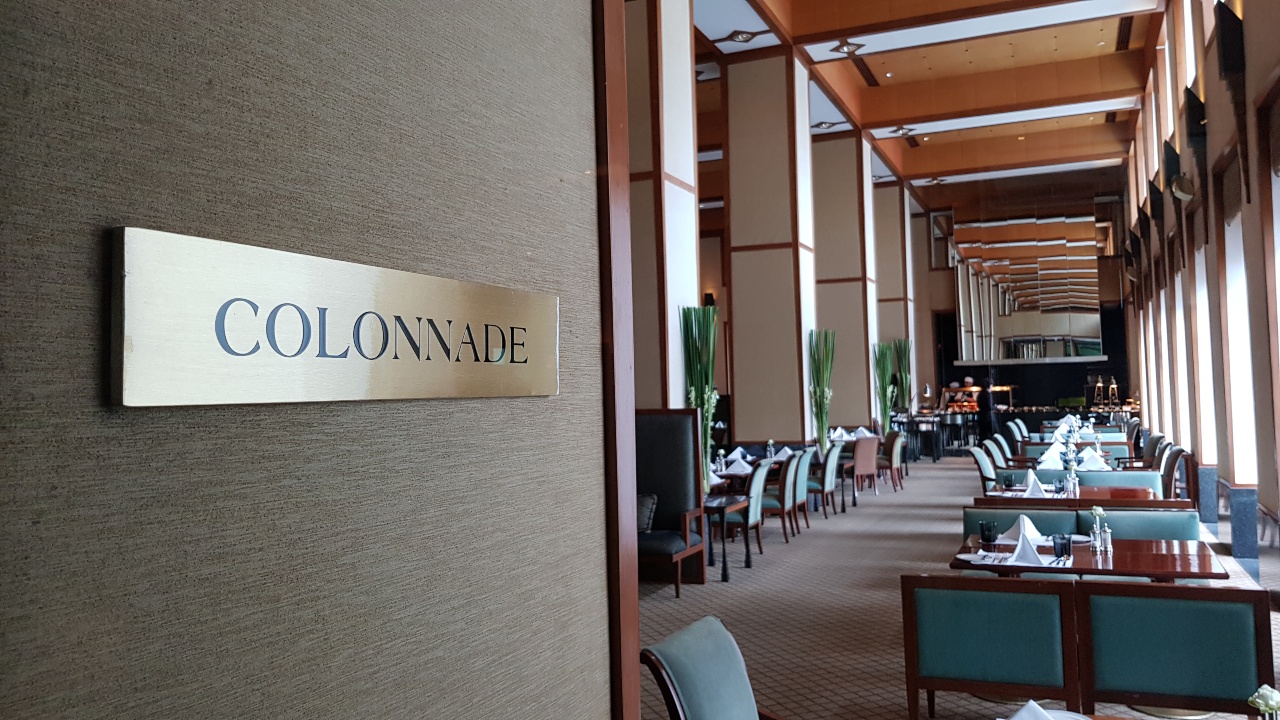 Throughout the brunch, elements of the dramatic are conveyed through the 'theatre studios' – presentations of various specialities including lobster bisque; the vast cheese selections, thyme-infused roasted free-range chicken, porcini mushroom risotto, as well as riso pasta topped with an onsen egg, slathered in butter and sage. This is followed by vodka- flamed Atlantic salmon tartar, and seafood thermidor, both of which gourmands with finely developed palates will attest to being stellar.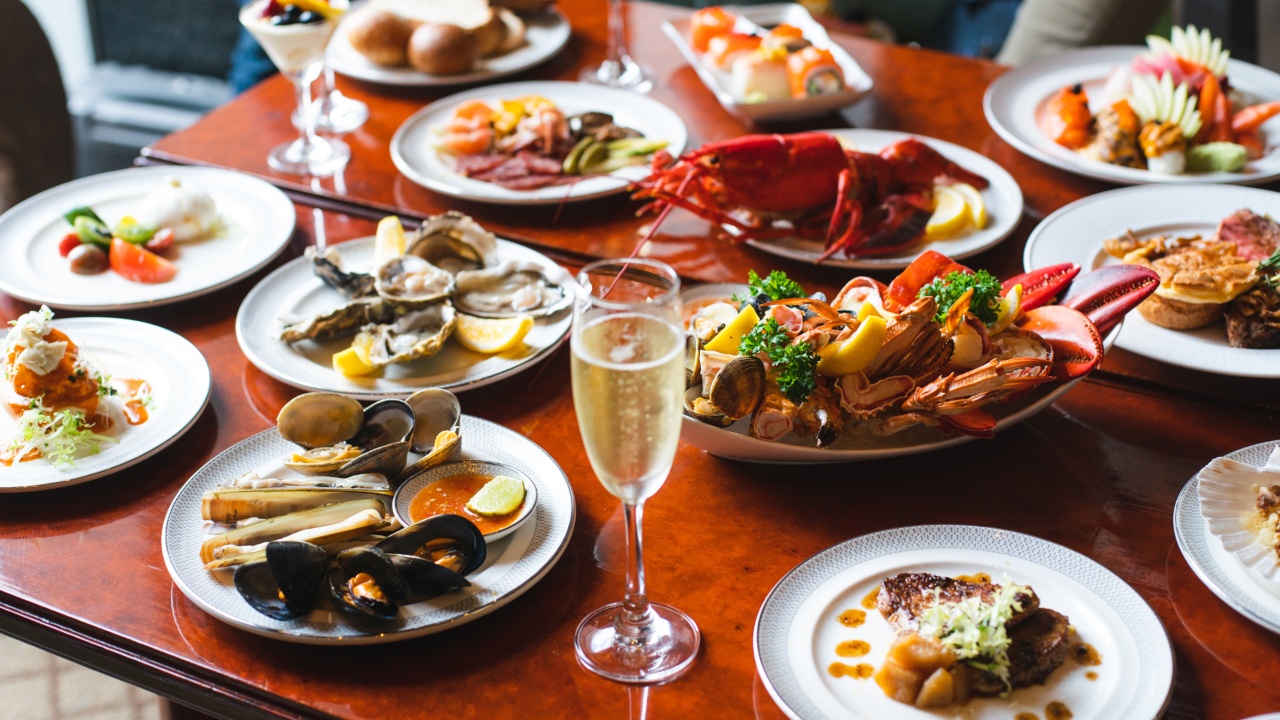 Desserts are the work of pastry chef Laurent Ganguillet, centred on classics such as carrot cake; fresh fig clafoutis, Grand Marnier éclairs; blackcurrant panna cotta; Brazilian coffee Malakoff; Earl grey tea crème brûlée, salted caramel walnut tartlet; lemon meringue and strawberry trifle; as well as freshly sliced mango and sticky rice. Those on non-carb diets can request for a serving of the sublime fruit on its own. But it's Sunday after all, and this is the mother of all brunches.