"Preserving our long-standing traditions is the backbone of Li Yen," says executive chef Alex Au of The Ritz-Carlton, Kuala Lumpur's award-winning Chinese restaurant of 22 years, Li Yen. Hence its elegant, updated new look is still centred on its four mainstays; signature barbecued roast specialities, authentic Chiu Chow dishes, classic Chinese cuisine and the finest Hong Kong dim sum.
Its relaunched 170-seat restaurant displays a new layout and colour scheme in stylish Chinoiserie aesthetics – gold, bronze, brown, cream and jade highlights. Seven private dining rooms, able to accommodate groups of eight and up to 30, are available for family reunions and larger celebrations. A grand theme which merges Li Yen's aesthetics are floral motifs of cherry blossoms, peonies and magnolias blossoming towards the heavens interspersed throughout the dining areas, conjuring a sense of oriental calmness.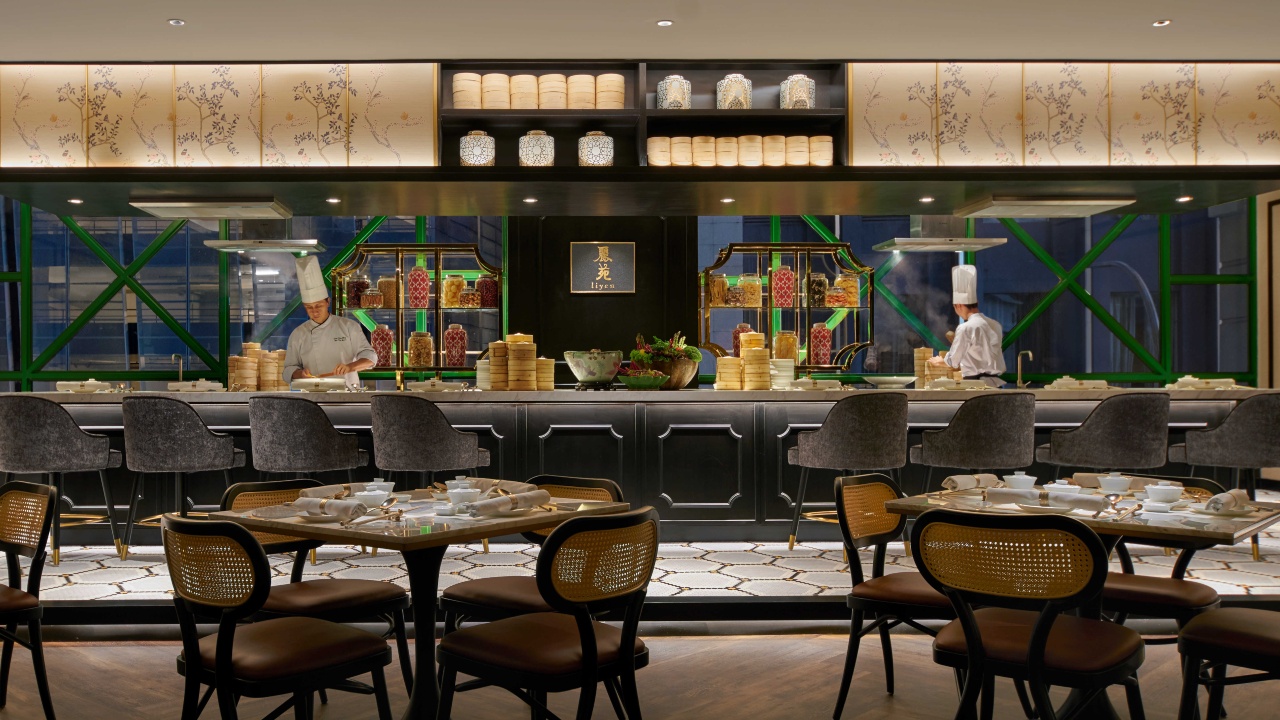 A new menu is introduced to go with the look, incorporating contemporary cues but never straying far from Chinese cuisine practices. Li Yen's signatures, although they may look deceptively simple, are laboriously crafted. The steamed crab claw with egg white and Chinese rice wine is a prime example, cooked with the utmost attention to time and temperature changes to ensure a silky steamed organic egg base. The claw of a Vietnamese mud crab (chosen for its sweetness) is then cooked, crowning the dish with its shell removed. Another dish is the slow-cooked soft bone ribs with black sugar, where Iberico pork ribs are cooked for eight hours with black sugar to guarantee meat so soft that even the bones are edible.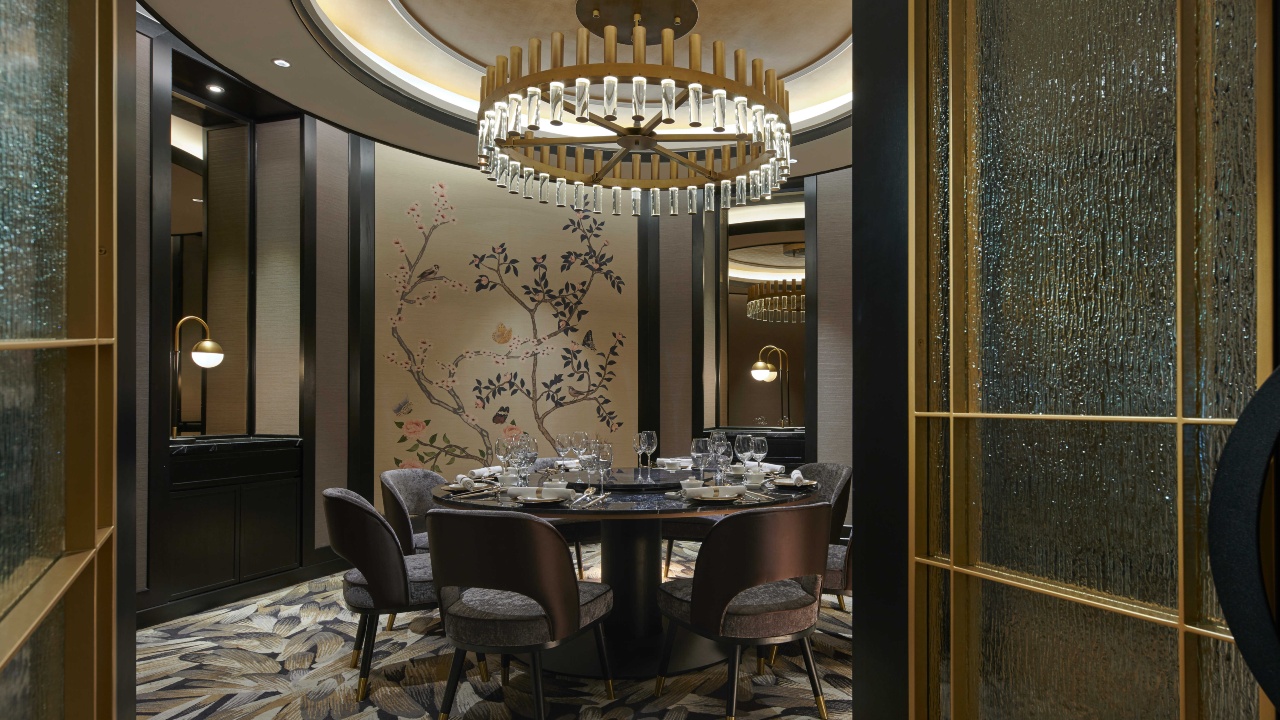 The restaurant's barbecued meats, ranging from drunken barbecued pork and roasted prince duck to smoked chicken with rose paste and thick soya sauce and barbecued pigeon, possess Michelin-starred origins in its preparations. "I had collaborated with two Michelin-starred Tin Lung Heen Chinese restaurant at The Ritz-Carlton, Hong Kong where I had the invaluable opportunity to work alongside celebrated chef Paul Lau. I was able to observe how meticulous the team was when it came to preparing and cooking their roasted barbecued specialities," says chef Au.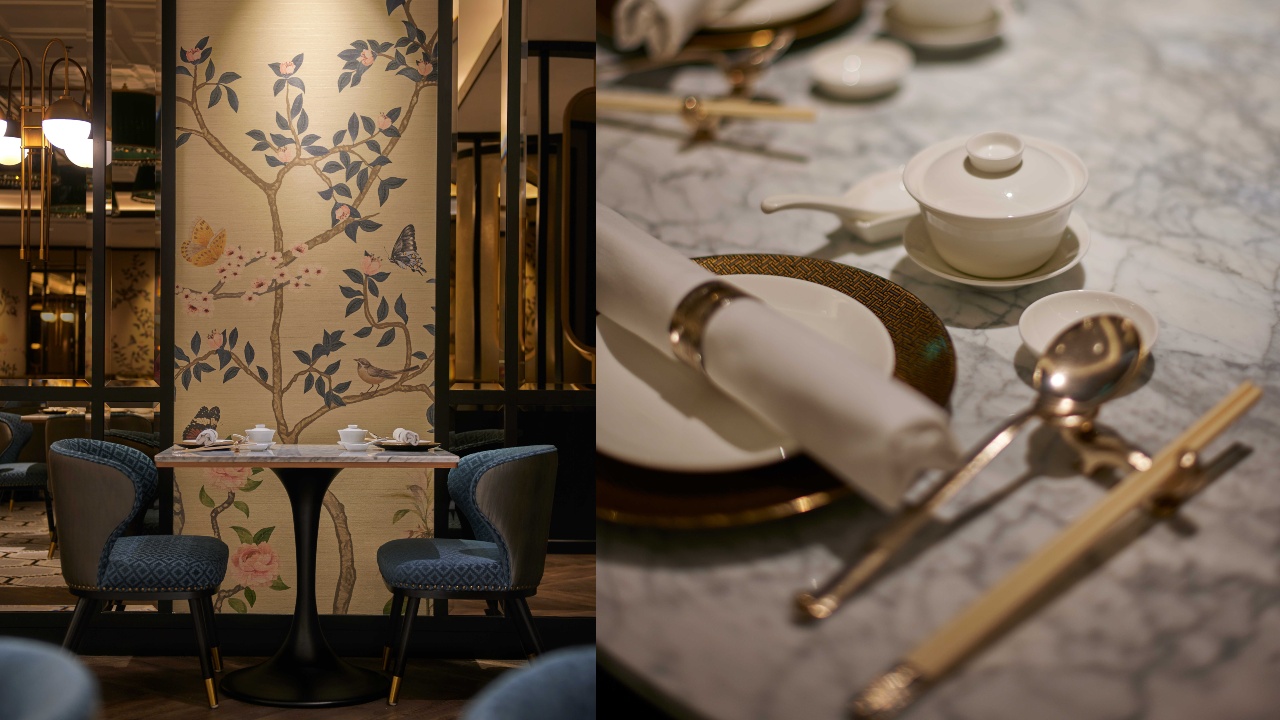 Heading the dim sum department is chef Tan Tiong Guan – whose culinary odyssey has taken him to the gastronomic capitals of dim sum; Hong Kong, Guangzhou, Macau and Shenzen. He introduces a selection of monthly specials using seasonal ingredients, alongside the likes of steamed wagyu beef siew mai with dried scallops and crispy rice nest are wrapped in the cheong fun. "This is to allow our guests to savour the freshest produce in the most authentic and imaginative way every month, keeping their palates curious and wanting more," says chef Tan.