Never let it be said that the InterContinental Maldives Maamunagau Resort doesn't make the most of its location. Accessible by a 30-minute seaplane flight from Malé, it's tucked around the Maldives' largest natural lagoon, positioned on the southernmost tip of the Raa Atoll. Amidst the vast blue expanse of the Indian Ocean, it is one of the country's most secluded resorts–and yet, there are delights aplenty. For starters, there are its 81 Beach, Lagoon, and Overwater Villas and Residences, each serviced by an obliging butler who'll take note of your preferred pillow scent or arrange a floating breakfast basket.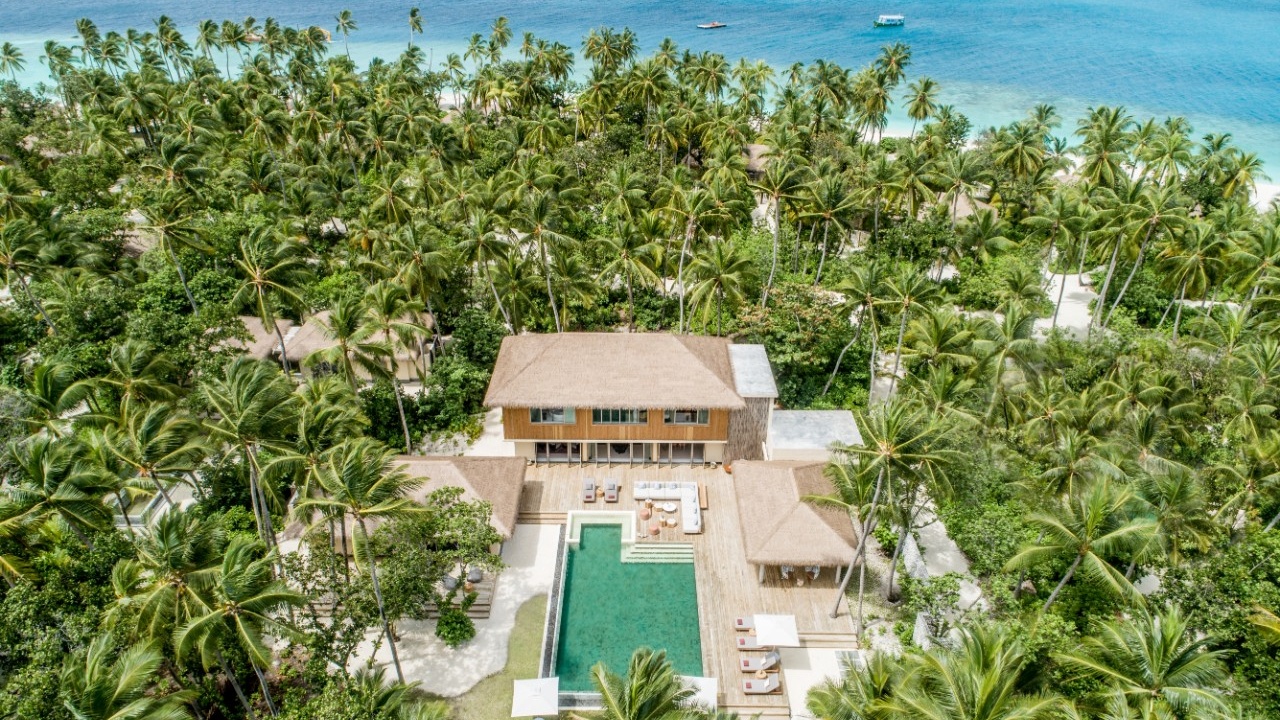 But it only takes a glimpse of the unspoilt turquoise lagoon, or a swim through the multicoloured house reef beneath the overwater treatment villas of AVI Spa, to realise that the InterContinental Maldives' greatest luxury is the rich ecosystem encircling it. Maamunagau's enviably close proximity to Baa Atoll, the sole UNESCO World Biosphere Reserve in the country, has left it brimming with exotic marine life: manta rays, vibrant corals, turtles, dolphins, and sharks. Where else in the world would you be able to spot a parrotfish on your way to breakfast, and some docile blacktip reef sharks as you amble back from dinner, full of Moët & Chandon Ice Impérial?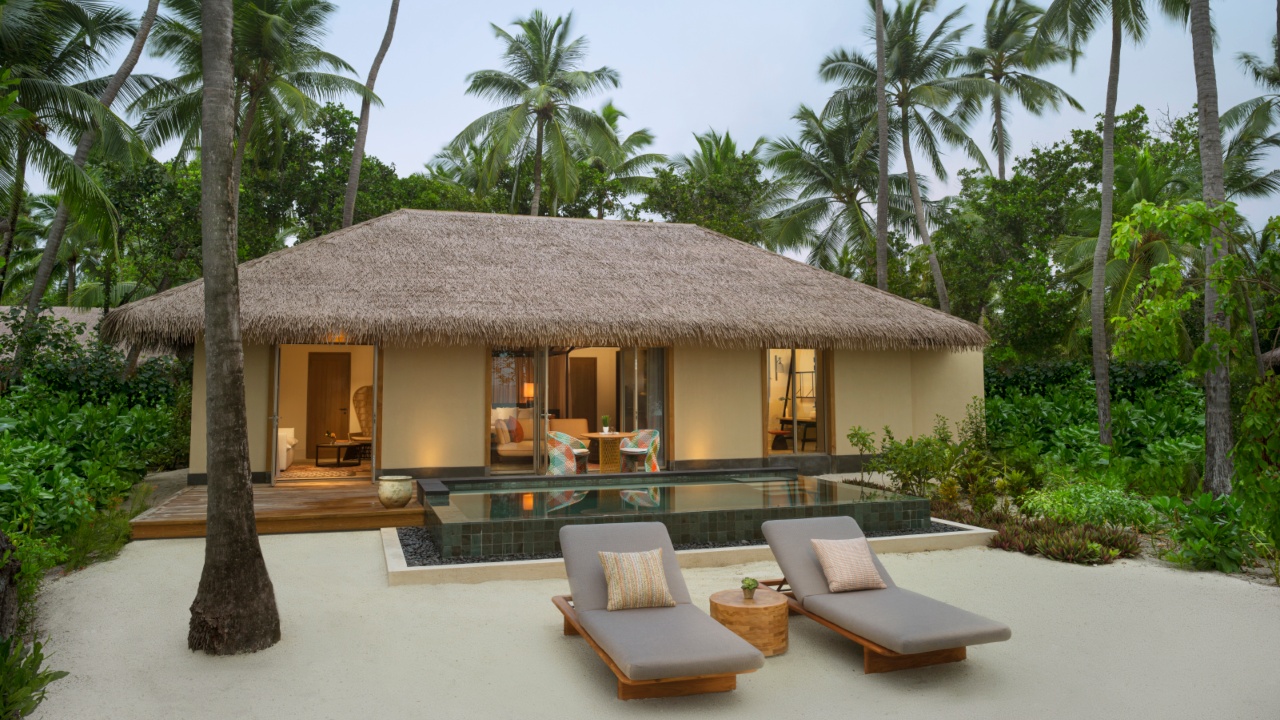 What's admirable is that the InterContinental Maldives has already taken steps to secure and preserve the environment that makes the resort so unique as a destination. As a prime feeding ground for juvenile manta rays, Maamunagau lagoon is ideally placed for snorkel excursions with the mantas, but guests are always briefed on how to handle the experience safely and sensitively–and to wear reef-safe sunscreen. Meanwhile, the presence of on-site marine biologist Maria Andersen has made it possible to establish marine conservation partnerships with the Manta Trust and Ocean Group, allowing for coral replanting activities, an 'Adopt a Manta' programme, and manta tracking-focussed research.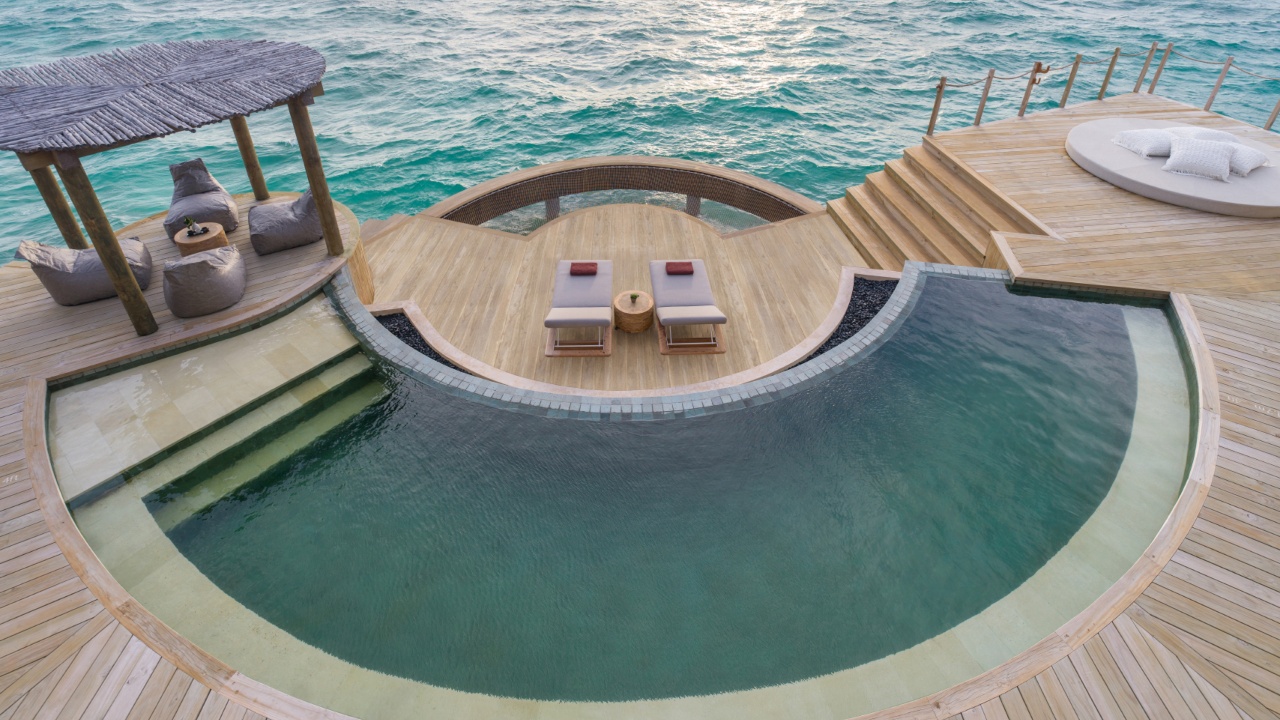 Beyond the sea, the resort has adhered closely to InterContinental Hotels Groups' Green Engage Program, which sustainability manager Dayna Meredith describes as "a road map for implementing sustainable processes in areas like energy consumption, waste generation, and water usage". Contrary to the assumption that sustainable approaches are implemented at the expense of luxury hospitality, in Maamunagau, it's proof that they contribute towards a wholly positive guest experience. In-house water generating systems and a desalination facility ensure an abundance of still and sparkling drinking water (the resort also has its own glass water bottling facility), and all water on the island is recycled through their air conditioning and fire suppression systems.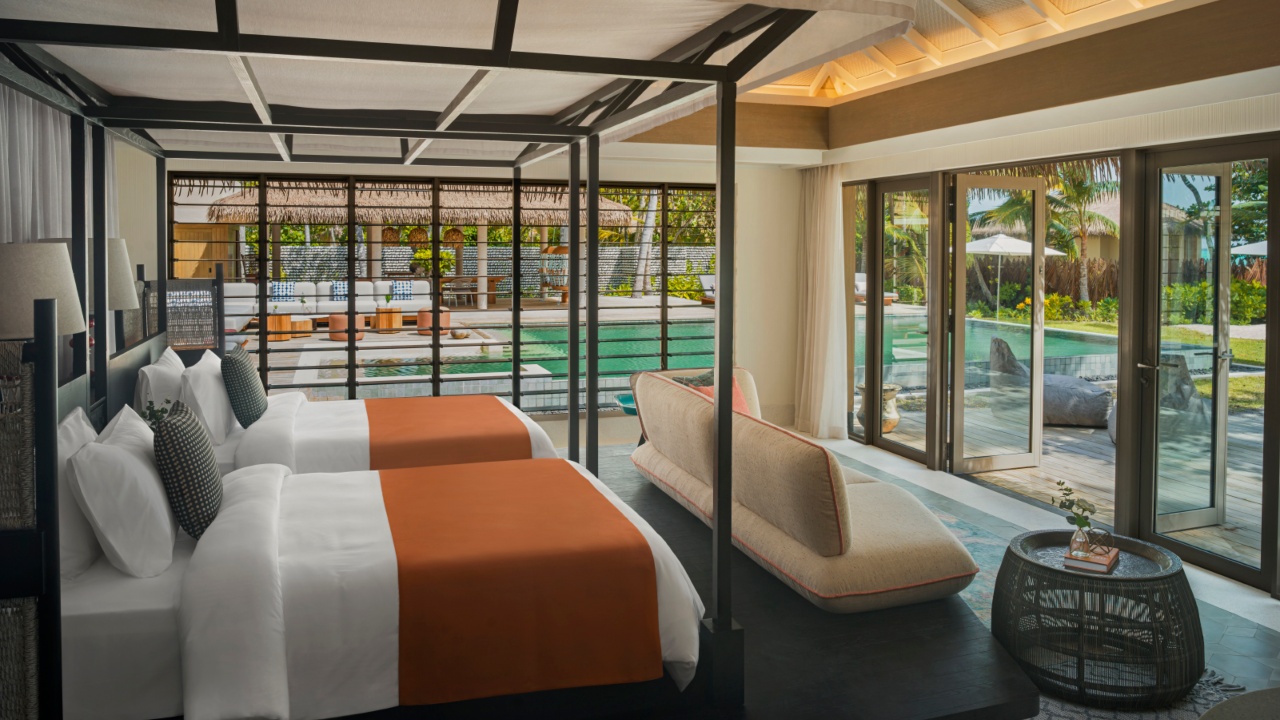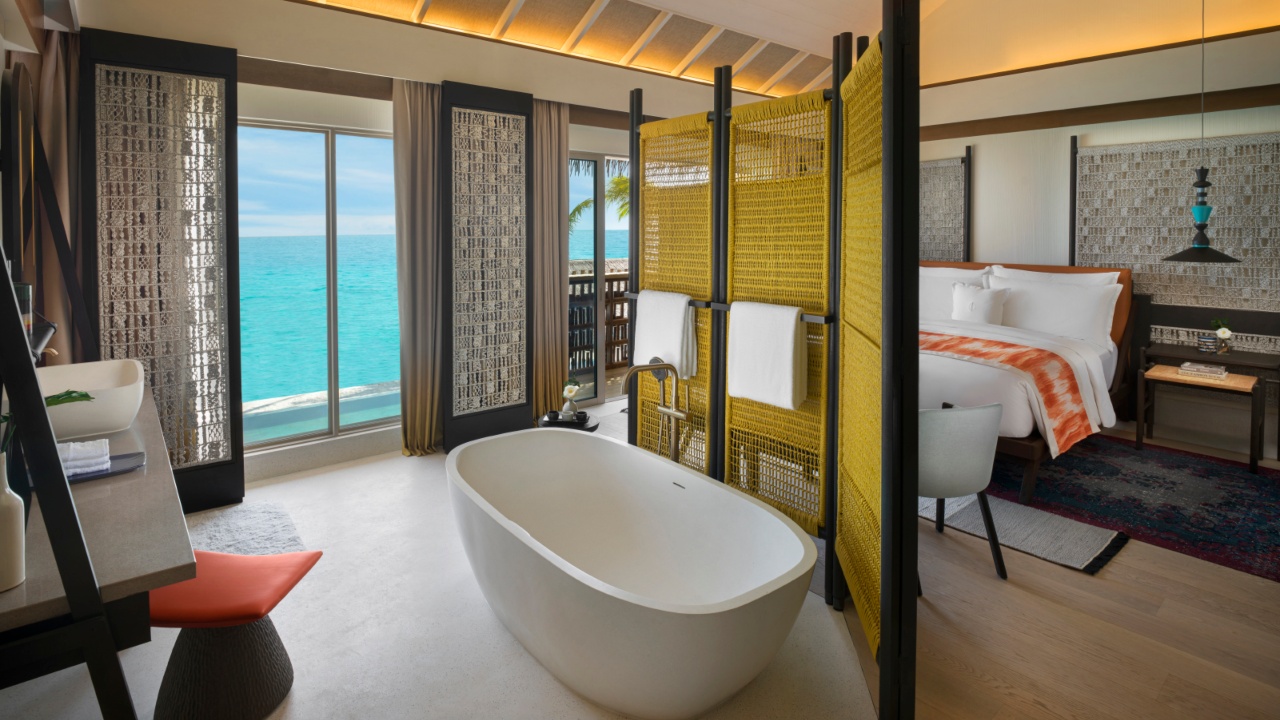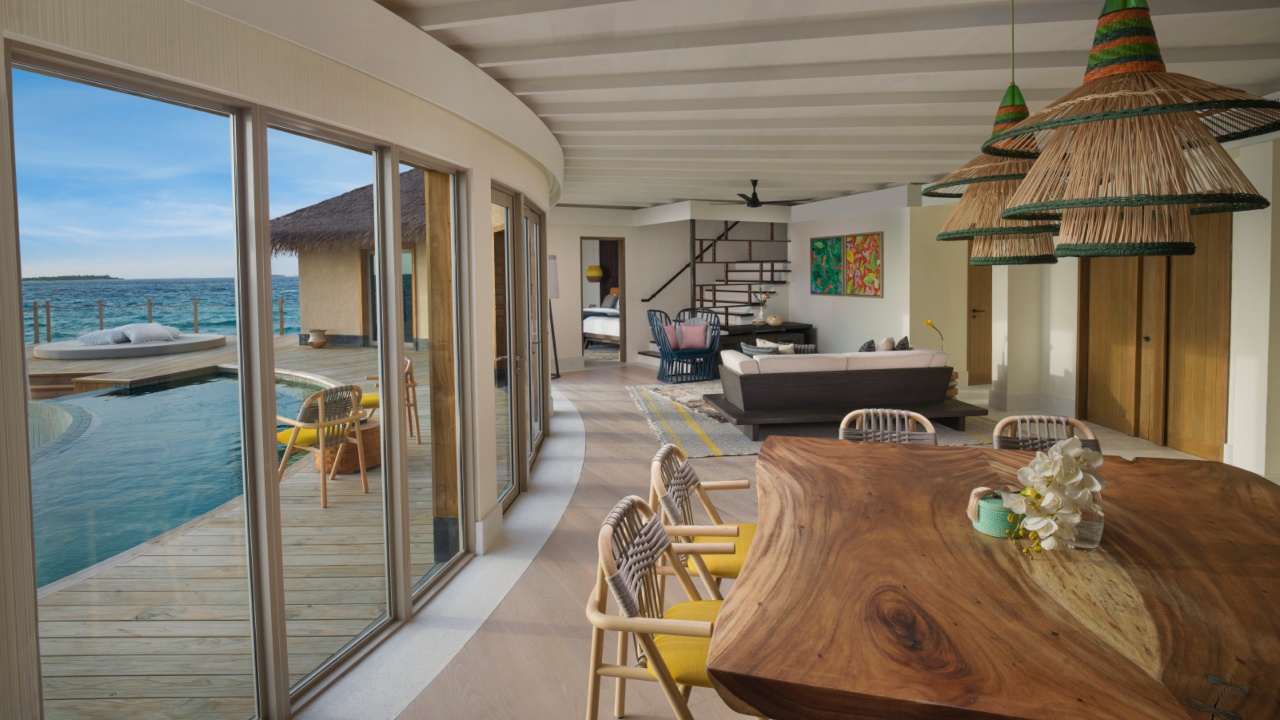 Despite the limited availability of land and space for growing produce on-site, its six restaurants and bars serve a range of locally harvested garnishes and greens, with plans to explore vertical gardening techniques this year. And for those concerned about plastic waste making its way into the pristine seas, the resort works closely with Parley Maldives–an organisation that recycles plastic refuse into usable products and works to reduce reliance on single-use plastics. For the InterContinental Maldives knows that the treasures of the isle should never be taken for granted, and that the responsibility of ensuring their safekeeping for future guests, returning guests, and local Maldivians is a role that cannot be held lightly.