Spanish-born AC Hotel debuts in Malaysia at three locations – Kuala Lumpur Titiwangsa, Penang Bukit Jambul and Kuantan City Centre – bringing European design flair and hospitality aimed at young business travellers. The new hotel brand refurbishes YTL Hotels' Vistana range of hotels in an agreement between the Malaysian company and Marriott International which took place last year.
Nicknamed "the perfectly precise hotel", AC Hotel takes pride in designing, refining, and creating comfortable, elegant and unobstructed guest experiences. This translates to flexible open spaces and purposeful designs, enabling guests to discover their own signature moments at the hotel at their own pace, a philosophy originating from the hotel's namesake hotelier Antonio Catalan.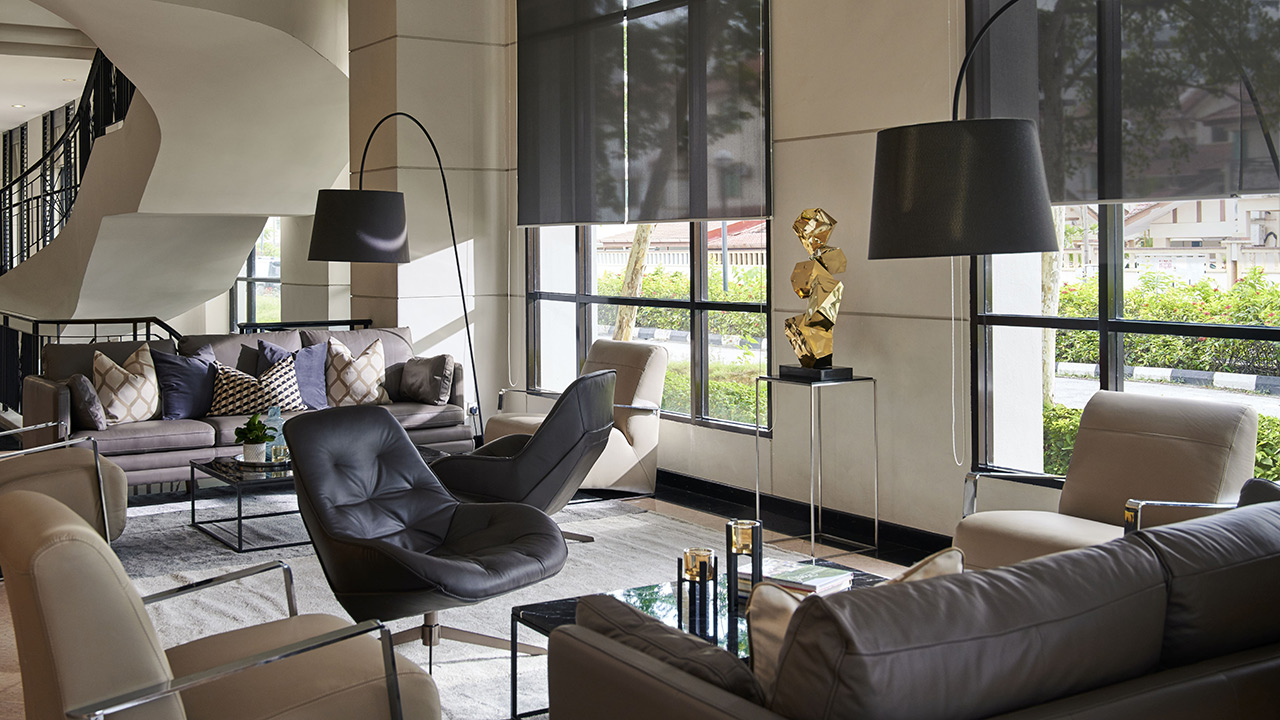 Five core spaces in the hotel create the signature AC Hotel experience. It starts with the AC Lobby, where guests can luxuriate in an area designed with maximum comfort and function in mind, harnessing the power of interior design and furnishing that feels timeless yet modern. Next, the rooms, intentionally designed to give travellers the freedom to use the space however they see fit, be it for work or play.
The brand's AC Kitchen will feature Spanish- and European-inspired food and beverages, while the AC Lounge promises respite from the bustle of the cities in the form of tapas and cool refreshments. Business travellers will appreciate the 24-hour grab and go self-service food kiosk should they ever find themselves feeling peckish. Don't forget to try the hotel's roselle mocktail, the hotel's sweet and sour signature drink made of soda water, roselle, lemon and orange juices, crafted in a nod to Malaysia.
For those who like to stay active, AC Fitness provides a fully equipped gym with free weights, cardiovascular machines and outdoor pools to keep fit.
The hotel's success can be attributed to one simple rule – provide guests with everything they need and nothing they don't. "Designed to offer an urban modern, high-style and carefully curated experience, the opening of all 3 hotels further compliments Marriott International's growing footprint in the country."  says Mike Fulkerson, Marriott International's vice president of brand Marketing in Asia Pacific.
AC Hotel Kuala Lumpur Titiwangsa is situated within walking distance to the city's LRT and Monorail public transport systems, with 362 guest rooms, 11 meeting spaces and a 360-seater ballroom. The property in Penang Bukit Jambul features 423 guest rooms, including two- and three-bedroom suites, 10 meeting rooms and a 700-seater ballroom. AC Hotel Kuantan City Centre, a three-hour drive from Kuala Lumpur's city limits, is equipped with 215 guest rooms and suites, seven meeting rooms and a ballroom that fits 700.
Marriott International and YTL Hotels have ambitions plans to open an AC Hotel in every Malaysian state in the years to come.