The oldest barbershop in the world is on London's Jermyn Street, but since Truefitt & Hill went international, Malaysians can now enjoy its grooming traditions a little more locally. The flagship store can be found in Suria KLCC and has, in signature style, a dignified royal blue frontage. Just inside the front door is the reception area dominated by dark wood flooring and furniture, with shelves upon shelves of Truefitt & Hill's luxurious care products. One wall is dominated by rows of shaving brushes, each next to a plaque that denotes its owner. These are the personal brushes of the store's regular customers, and studying these names will reveal a royal patron or two.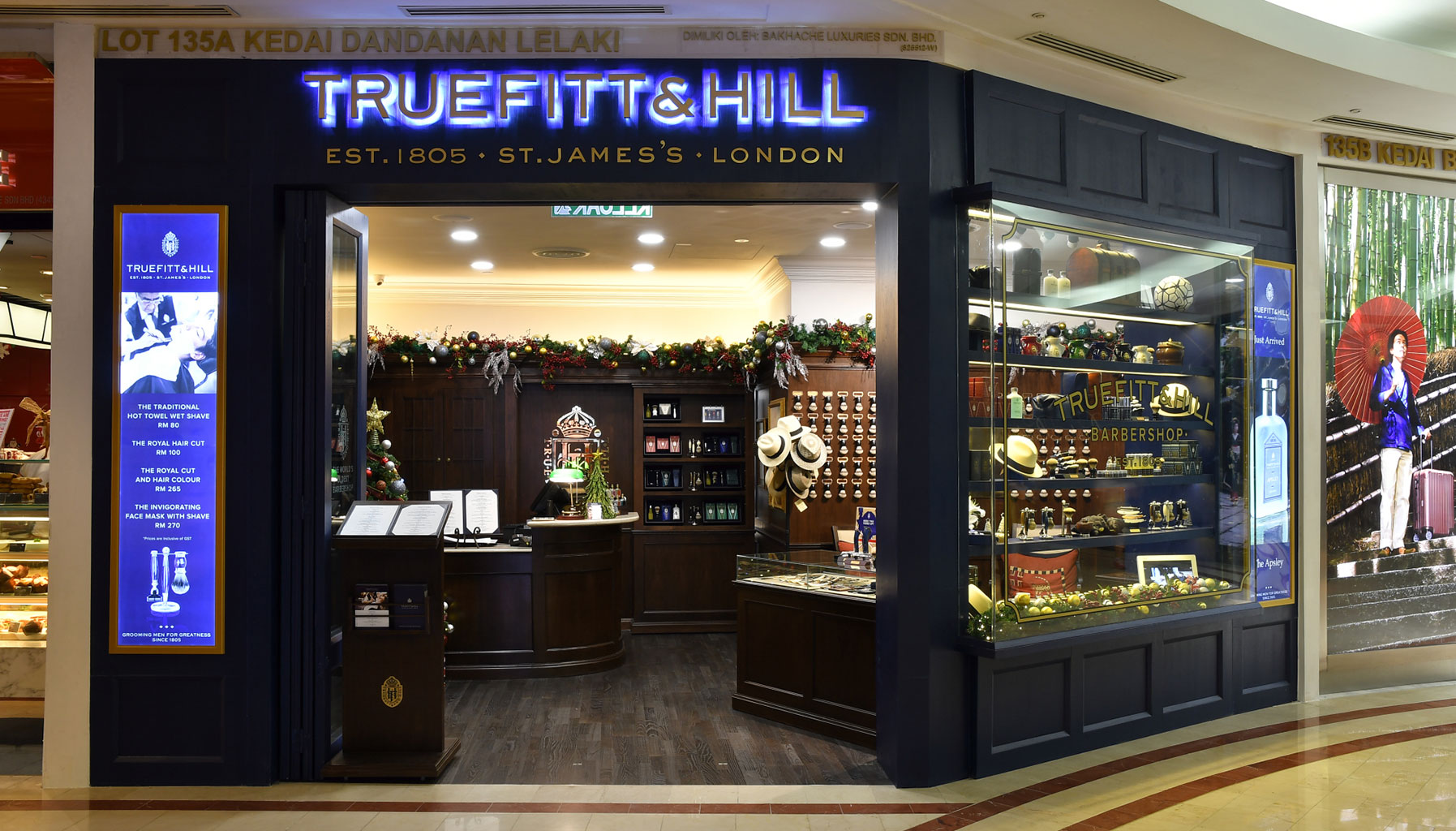 The store is truly a one-stop shop for men's grooming goods. There are plenty of shaving-related products, of course—shaving creams and soaps, pre-shave lotions and aftershave balms—but also shampoos, hair conditioners and styling pastes, and bath oils and shower gels and colognes. The store smells quite enchanting, thanks to the many opened sampling bottles—a lightly sweet and masculine fragrance hangs in the air.  
There are also all manner of shaving accessories, including gleaming, steel-handled razors and badger-hair brushes. Those looking for an old-school shaving method will want to take a good look at the double-edged razors and blades. Also on display are combs, shoehorns, and evenly ornately-handled umbrellas and canes, as well as travel kits in supple leather pouches and all manner of gift sets.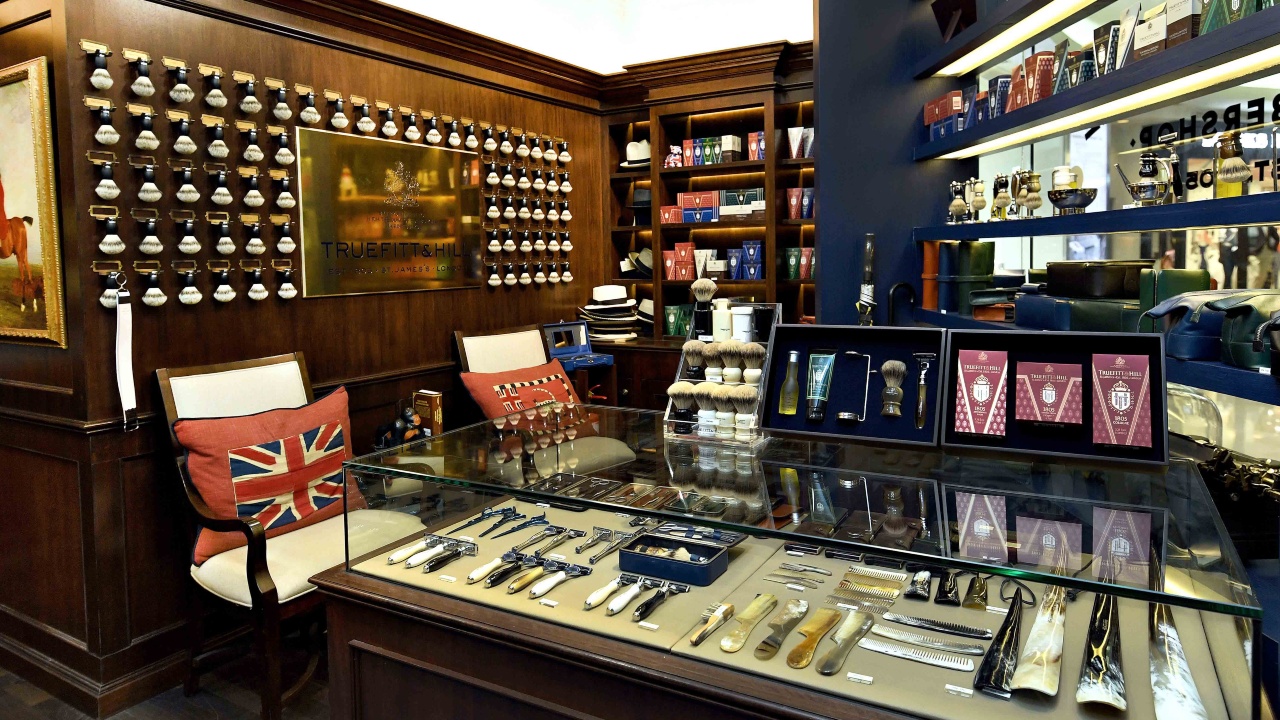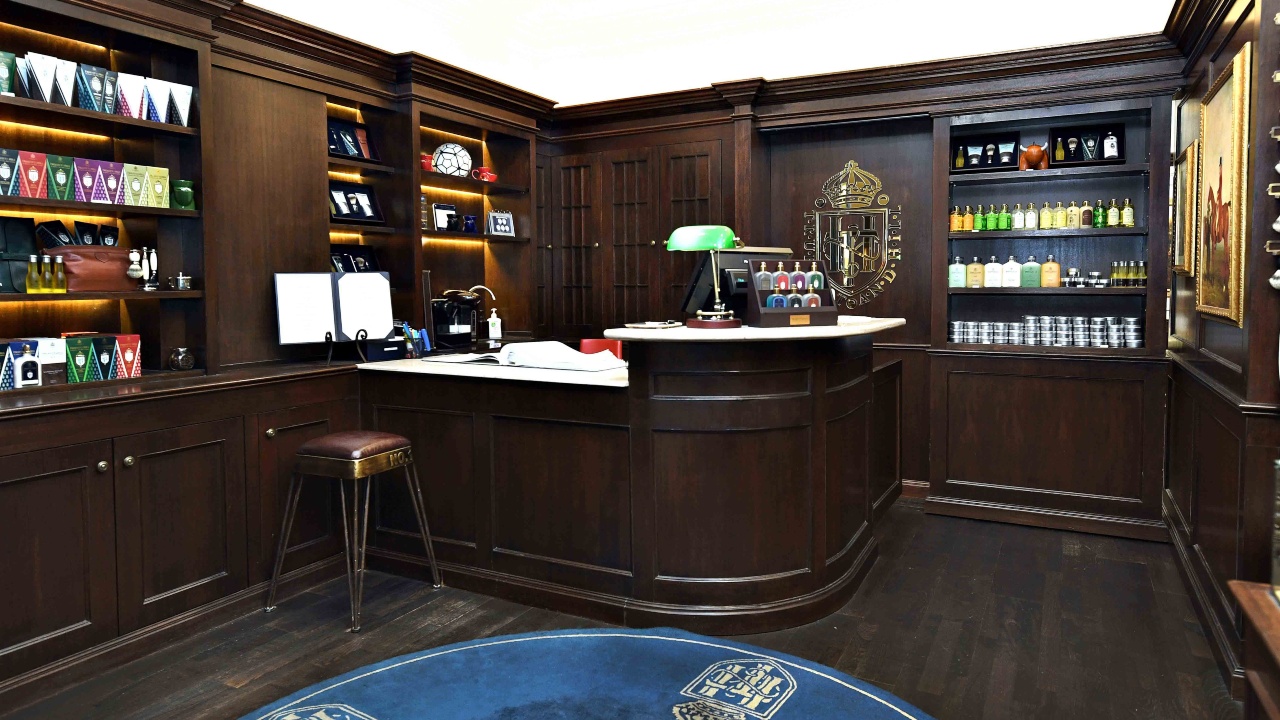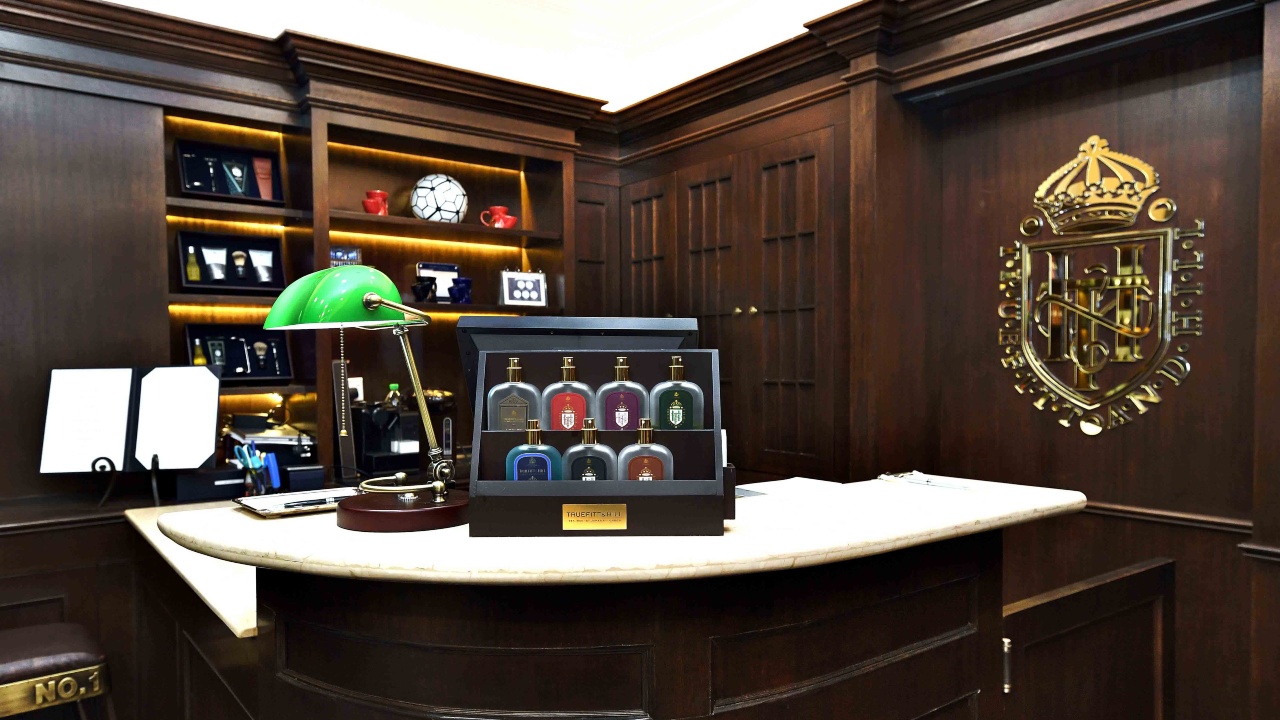 Tucked away at the back of the store and away from the curious eyes of passing shoppers is where one will find the stone countertops, large mirrors and plush, diamond-stitched barber's chairs—as well as the highly trained, immaculately groomed and waistcoat-sporting barbers on which Truefitt & Hill builds its reputation. The much-touted grooming services are delivered here, including hair cutting and washing, but also colouring, beard trimming, manicures, and head and face massages. Truefitt & Hill's signature offering, however, must be the Traditional Hot Towel Wet Shave. This is a multi-step process that begins with a hot towel draped soothingly over the face as the chair is one reclines into relaxation. No fewer than five of the brand's premium products will be used throughout, and the barber will deftly wield a straight razor for a shave closer than would otherwise be possible. Wonderfully smooth skin is the result, of course, but the intangible benefit of the service are those precious few minutes unwinding in the barber's chair, and knowing that one is in good hands.
Suria KLCC
Lot 135A, 1st Floor
Suria KLCC
Jalan Tun Razak
50088 Kuala Lumpur