Pairing food with Johnnie Walker Blue Label is quite an undertaking. It is not that it is a difficult companion—on the contrary, it is renowned for its rounded and particularly affable nature. The challenge comes from the possibilities offered by Blue Label's layered flavours, those of vanilla and honey and rose, and then a zesty orange midriff that gives way to nuts and spice and chocolate and, of course, a delectably long finish with a slight, smoky afterglow. This breadth of potential offers no end of possibilities. And then there is its rarity—only one in 10,000 casks are deemed good enough for Blue Label—therefore one had best get it right the first time.
Fortunately, Malaysia has James Won. The celebrity chef teamed up with Johnnie Walker Blue Label to offer an exclusive pairing menu at his restaurant, Enfin by James Won. The five-course menu not only exhibits Blue Label's depth of flavour, but also highlighted some of the country's finest local produce. "I love to show off our country and its biodiversity," Won said of his decisions. "We have some of the finest ingredients."
The evening opened with three amuse-bouche that sought to bring out some of Blue Label's lesser-known aspects such as bitterness and sourness. They included a nigiri sushi crafted out of Borneo heirloom rice, sourced from Lun Bawang farmers, and topped with caviar. The latter was in fact Malaysia's own tropical sturgeon caviar from T'Lur Caviar, and also featured as the first entrée. Here, it was paired with daikon to add a touch of bitterness, and the combination of the two brought out a deep, buttery savouriness from Blue Label.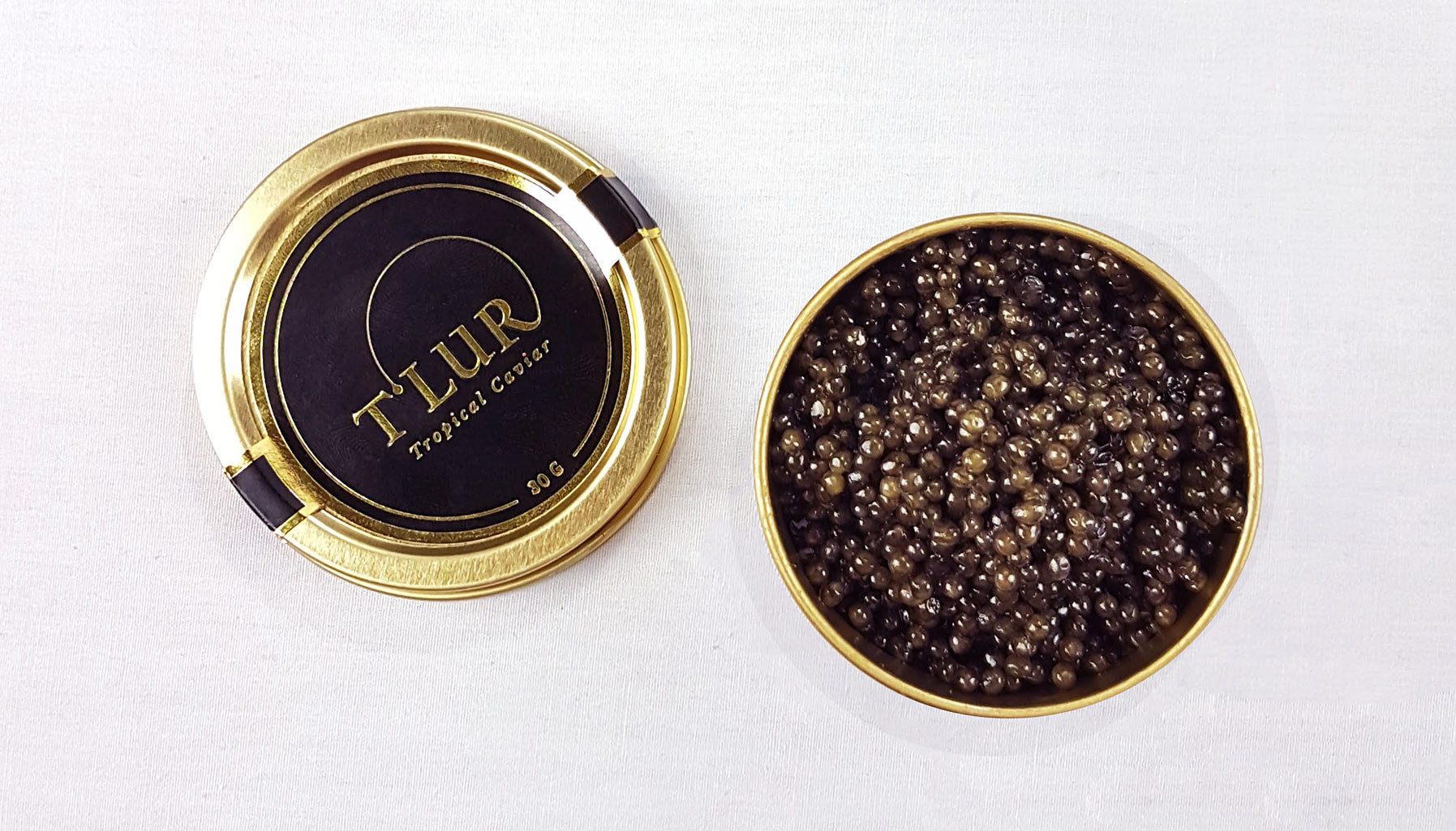 The second entrée was a concord of succulent sweetness, from the roasted Hokkaido scallop, and tartness, from the yuzu dressing. Blue Label and fresh seafood get along particularly well—"a match made in heaven," according to Won—and the jalapeno granita lent a gentle heat that suffused the palate with every sip.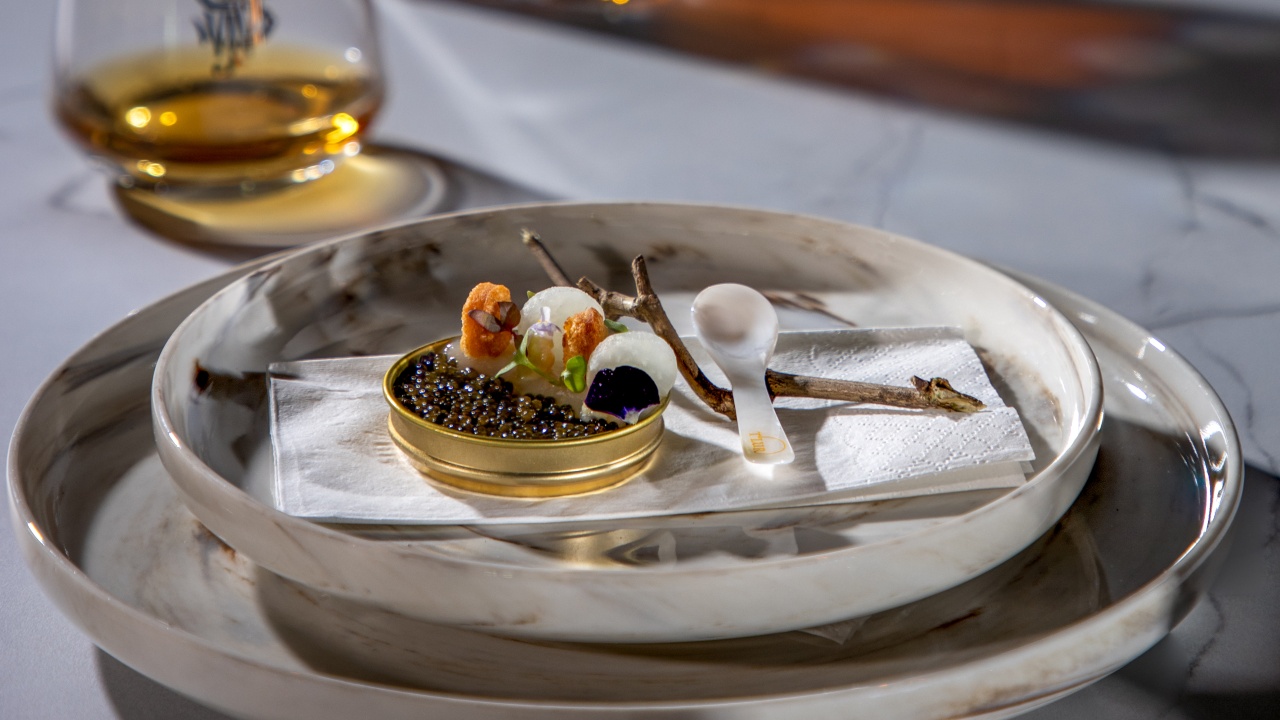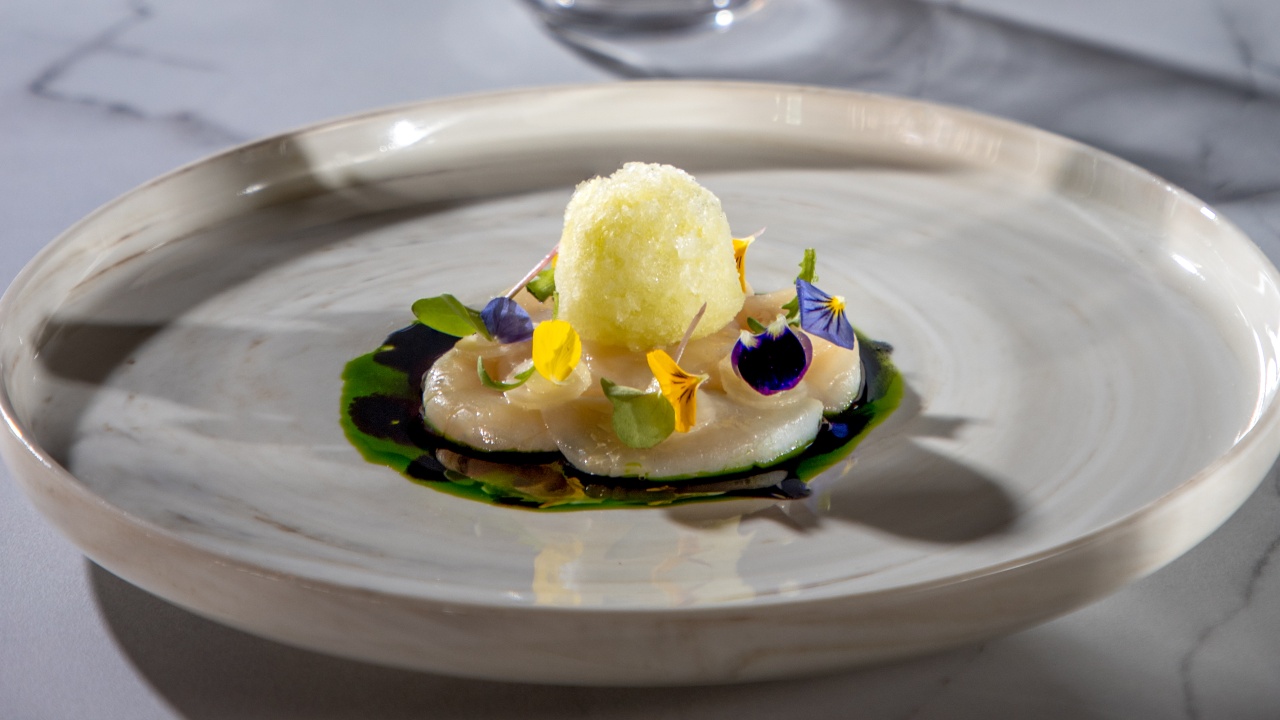 The main course featured a local sturgeon belly, topped with mushroom and a rich dark sauce made from bone marrow stock. With an intense, meaty, umami character, the normally velvety Blue Label felt downright light and refreshing afterwards.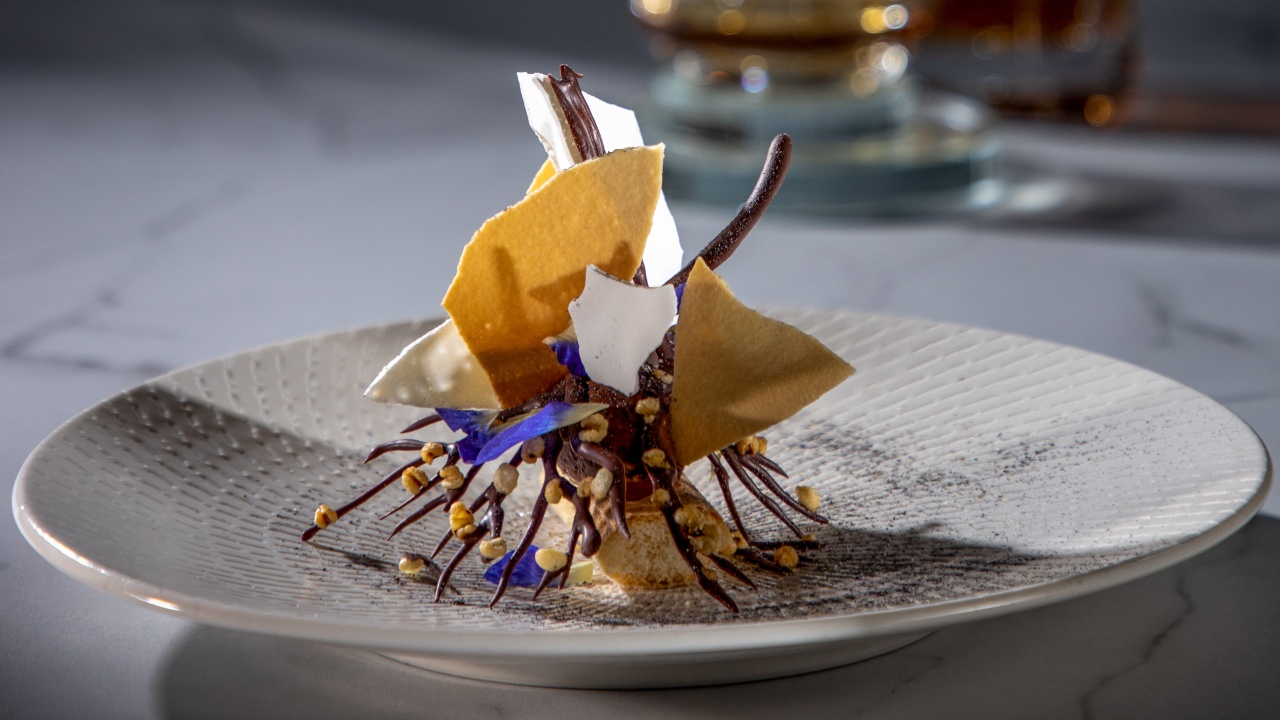 The finale was a showcase of two types of Malaysian single origin cocoa, fashioned around a puffed grain known as Job's Tear into an artful dark chocolate dessert. Its lingering sweetness meant that Blue Label, when sipped afterwards, had its normally unobtrusive smokiness instead brought to the fore. It was one last twist in a night full of surprises.
---
The Discover Rarity degustation menu by Johnnie Walker Blue Label is available at Enfin by James Won until 31 March 2020, at RM688++ and at an additional RM268++ for pairing with Johnnie Walker Blue Label.