Stewart Buchanan got his first job in the whisky industry as a fresh-faced 22-year-old, in his hometown distillery on the west coast of Scotland. This was in 1992, and in the decades since he has done just about everything the whisky-making process entails. These days, the Global Brand Manager for Brown-Forman is often found donning his kilt and globetrotting as an ambassador for the Benriach Distillery Company. 
Buchanan joined the company in 2004, when it consisted off just the Benriach distillery, newly reopened after being mothballed by its previous owner. "The first six months was actually just taking it apart and building it back together again. You get to know a distillery very well when you do that," Buchanan recalls. "I became a production manager at Benriach." Its resurgent success led to the company acquiring a second distillery, Glendronach, in 2008, followed by a third in Glenglassaugh in 2013.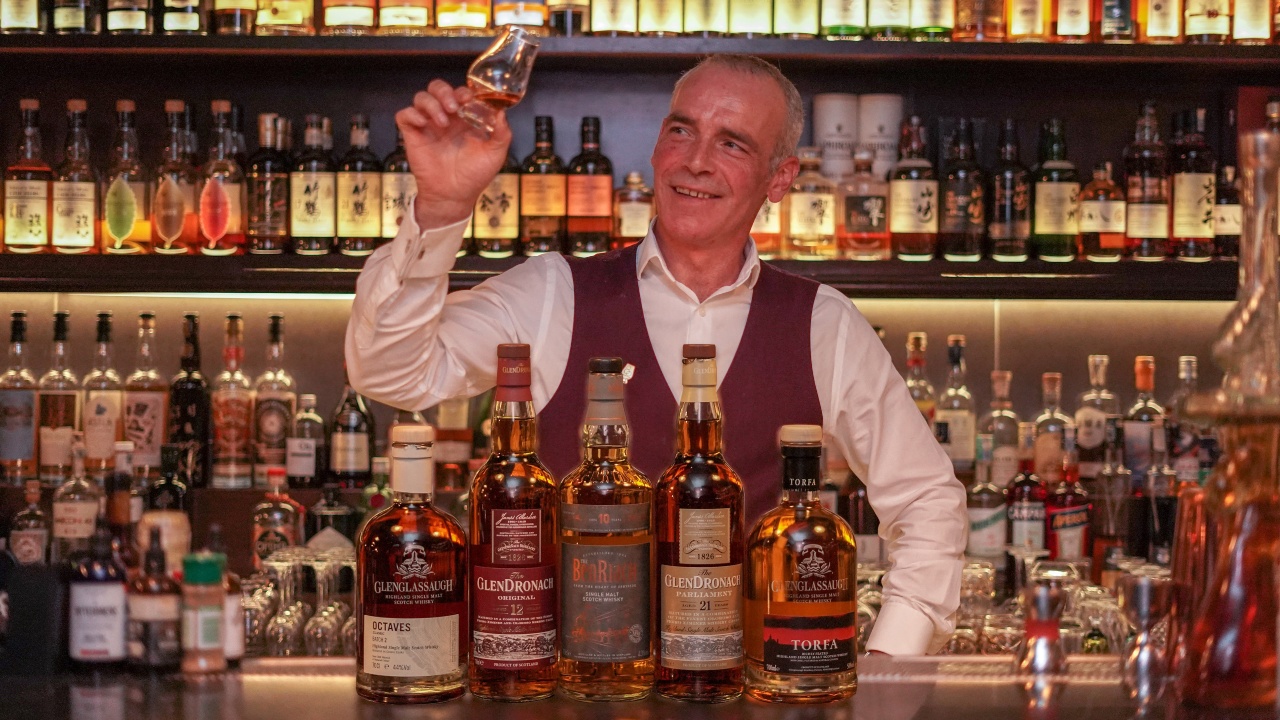 "Actually, all three distilleries are very different in character," Buchanan says of his wards. The trio are not far apart—within 50km of each other—but are markedly different. Benriach is a Speyside distillery with a history of both classic and unconventional malts; Glendronach embraces its Highlands heritage with bold, sherry-dominant maturation; and Glenglassaugh's coastal location sees a strong maritime influence in its production.
They do have some things in common. All three are old and steeped in heritage, with Glendronach, founded in 1826, the most venerable. All were rescued from dereliction at some point, and all three boasted of some considerable vintage stock when they were acquired. "Honestly, you could not buy three distilleries like these ever again, with such different characters and unique traditional production," Buchanan opines. "And more importantly, with stock going back to the 60s in each of them."
The Benriach Distillery Company's accomplishments did not go unnoticed, and in 2016 it was acquired by the Brown-Forman Corporation—the owner of Jack Daniel's, amongst other famous spirit names. Buchanan started at Benriach when it employed just six people; now, Brown-Forman's global network bodes well for his three distilleries. "We can really start moving in a larger way, building our brands across the whole world more than we ever could as an independent company," he says.
On Benriach
"Benriach, historically has always been very diverse in its style, but its main characteristic and its main production will be the classic Speyside style. Anyone will tell you that Speyside should, out of all regions, be the fruitiest, possibly the sweetest, and the easiest drinking of all. Benriach has everything in that. But also back in the 1970s, they experimented with the smoky, peated malts. There're no other warehouses in Speyside that have peated whiskies going back to 70s.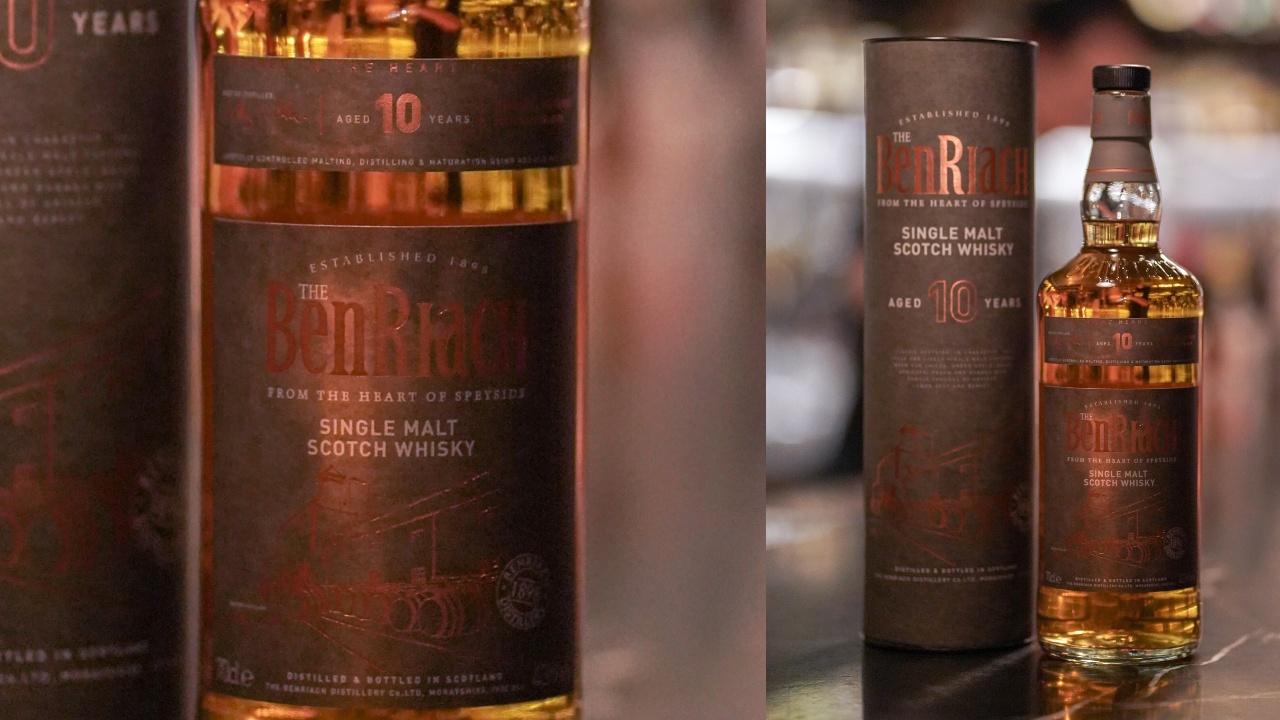 "The reason Benriach's peat stands out against other peated whiskies, like those from Islay…it goes back to terroir. The landscape's different in the Highlands or in Speyside than it is in Islay. The vegetation making up that peat is different. In Islay, it's mostly moss and seaweed and low-lying herbaceous shrubs. But if you go to the Highlands, it's trees that have fallen down and decomposed. So when you taste our peated whiskies, it's almost woodsmoke. It doesn't have the iodine, maybe medicinal notes of a west coast style. It's woodsmoke, campfire, chargrill, all these lovely sweet smoke notes. I think it does make that smokiness more accessible to people's palates, rather than the iodine and medicinal styles." 
On Glendronach
"I think when it comes to sherry cask maturation, the old-school style is maybe disappearing. What we have in Glendronach is that old-school, rich Highland sherry character. That's the backbone, the DNA of the distillery. I think with single malt whiskies you want to remember you're drinking something that's very robust, heavy and rich. And I tend to find that some whiskies are getting lighter over the years. Rachel Barrie, our master blender, still wants to challenge palates, making sure people taste this really rich, robust, spicy style of whisky. And that's Glendronach's thumbprint, it's maintaining that lovely, traditional, heavy weight in expressions.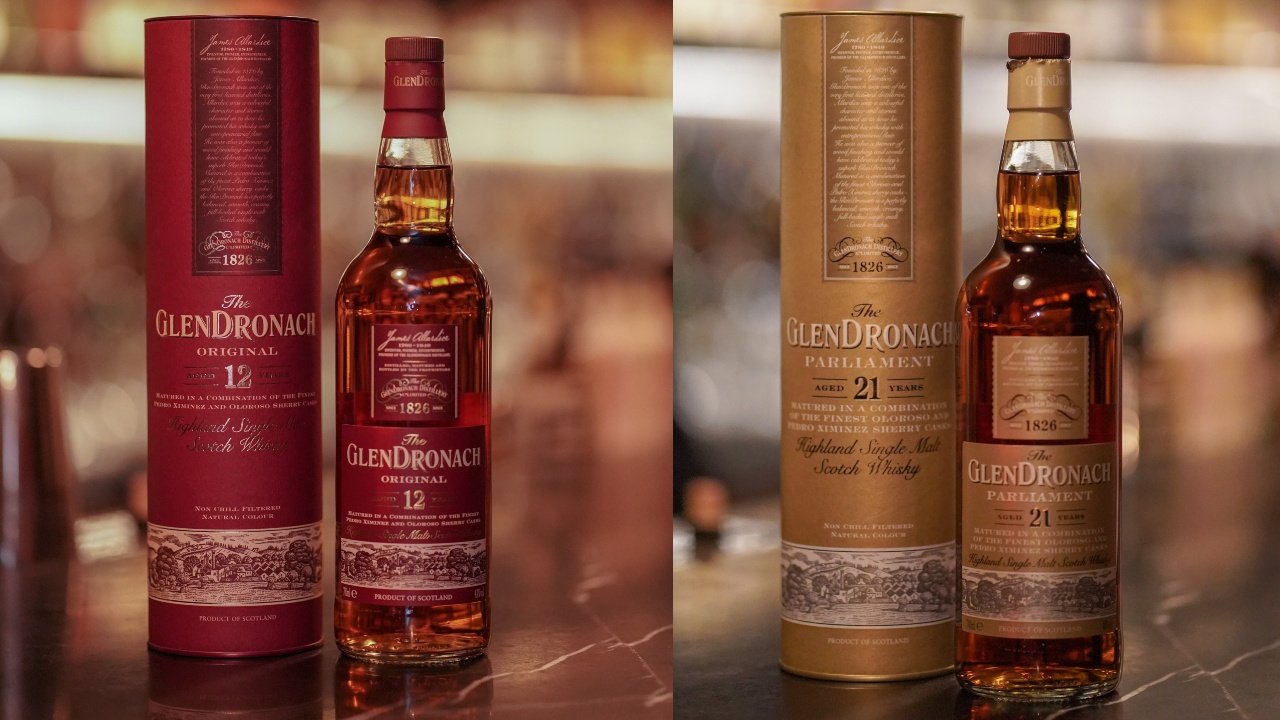 "Many people say 12-year-old Glendronach is the first whisky they tried and it got them hooked. It's a little bit sweeter, a comfort whisky that covers a lot of palates. You can see how the whisky sticks to the walls of the glass…I think that's a very much a signature of Glendronach, that viscosity. By seeing that, you also know you're going to get a really full-bodied experience and long finish. It's bottled at 43% ABV. You always want to maintain that spice—if you go down too low, you're going to lose the spice that contrasts the sweet. And what you'll also find if you look at our expressions: as we go older, we give you more strength, just to keep that Highland style. We want to give you that spice and that heat…that's going to let you know you're drinking a lovely old-school style whisky."
On Glenglassaugh
"It's got three facets. It's in the Highlands, so it has got a richness of a Highland style. It's got a very, very, high minerality to the water, coming from the natural spring. The higher minerality means—as long as you're using the correct production techniques—you get more esters built up through fermentation, which then becomes the fruit compounds in distillation. So in general terms, the higher the minerals, the more fruits you gain in the flavour profile. You get the depth of the Highlands, and some almost tropical notes from the fruit. And then because it sits only 100 metres form the beach…the North Sea wind that drives through the warehouses is very strong, and you pick up this salinity from that coastal environment. What we say of Glenglassaugh is that it's born of the land and the sea."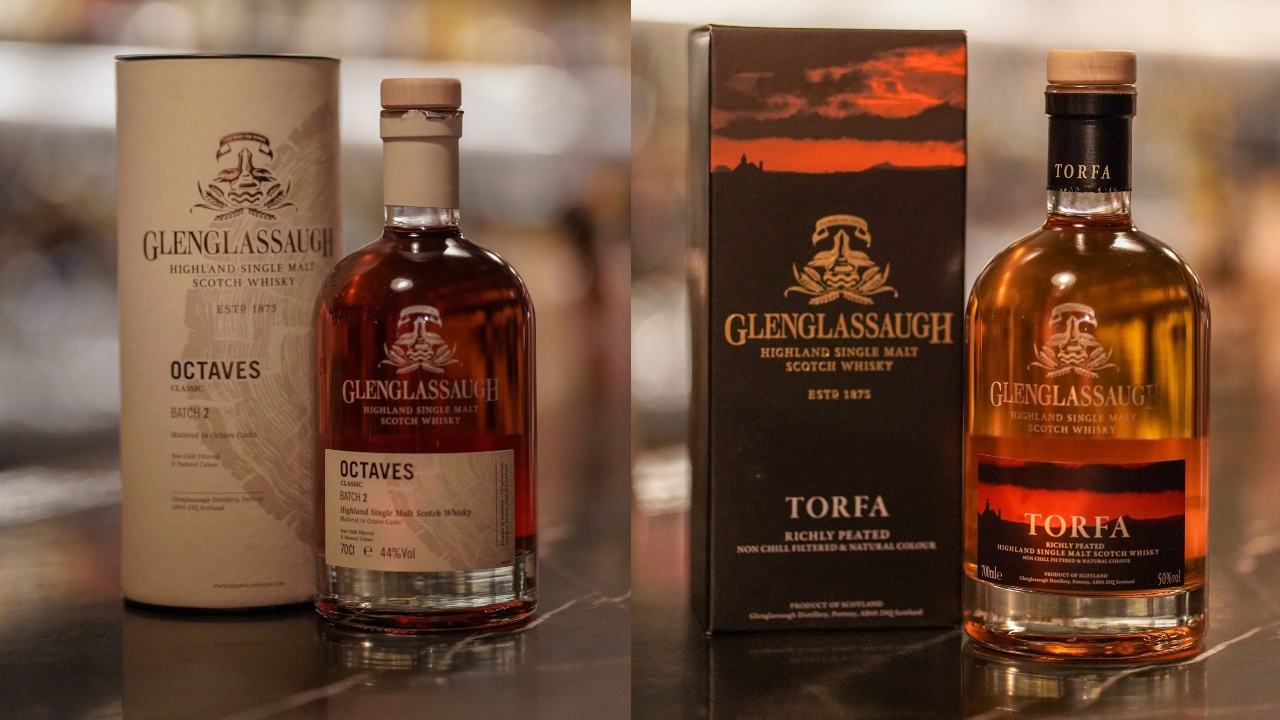 "Not a lot of people know about Glenglassaugh. It's like a little secret distillery, almost. But it's old, founded in 1875—but it's been closed more than open. It sat empty from 1985 to 2008 when we finally brought it back. We managed to buy a number of casks dating back to the 60s—so we do have some of that old, old whisky, very rare expressions from the past operation.
 "What I like about Glenglassaugh is that even at younger expressions, the high minerality of the water that's gone through fermentation and maturation does give you a very sweet note in the spirit. And that sweeter note in the spirit, I think, balances at a younger age in the barrel than maybe other spirits. And you might even find some chocolate notes in there, the fruits coming across as this tropical note, rather than the dark fruits of Glendronach or the orchard fruits of Benriach."