Affectionately called by Bangkok's rarefied circles as merely 'the Oriental', Mandarin Oriental Bangkok has, for the past 143 years been a major motif in the Thai capital's luxury hospitality landscape. Its locations by both banks of the Chao Phraya, accessible by a continual riverboat service, make for a thoroughly relaxing stay. Here, it's easy to tune out the frenetic buzz of inner city Bangkok even if that buzz is less than 15 minutes away. The riverside setting, one that has inspired the likes of Joseph Conrad, Somerset Maugham, Wilbur Smith, and John le Carré, proves the ideal environment in which to kick back, relax, and revel in the hotel's highly regarded hospitality.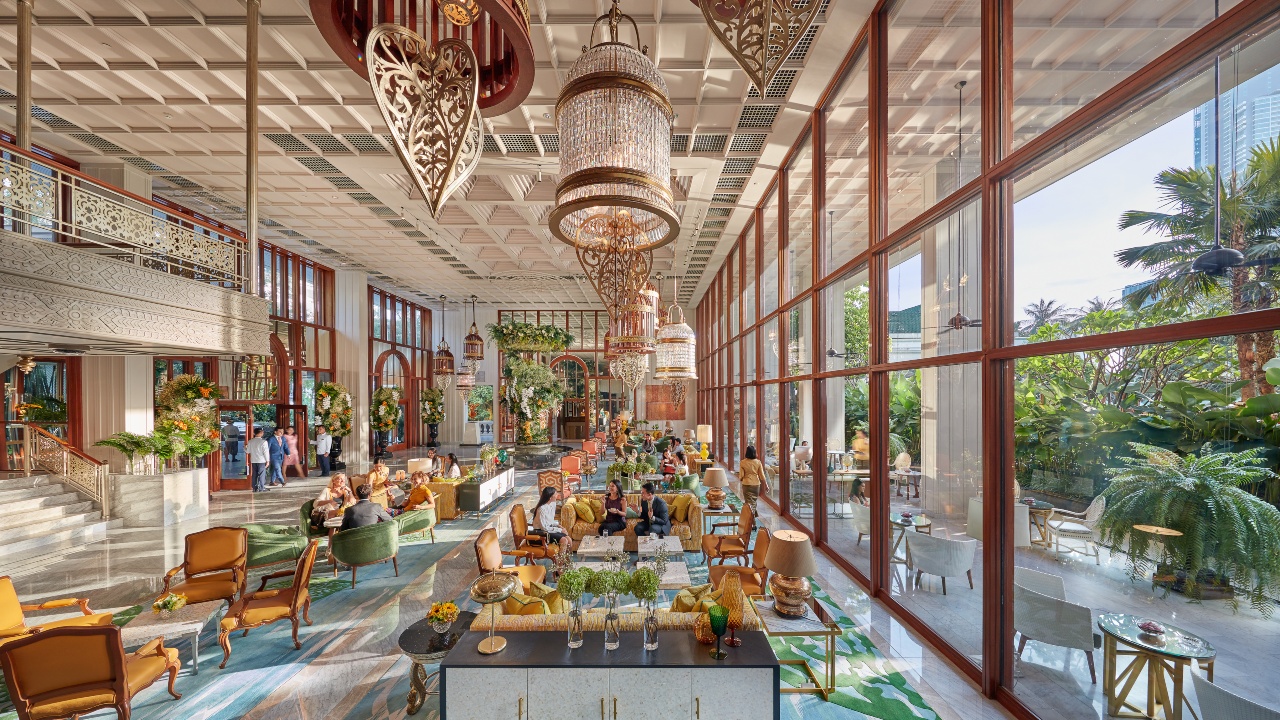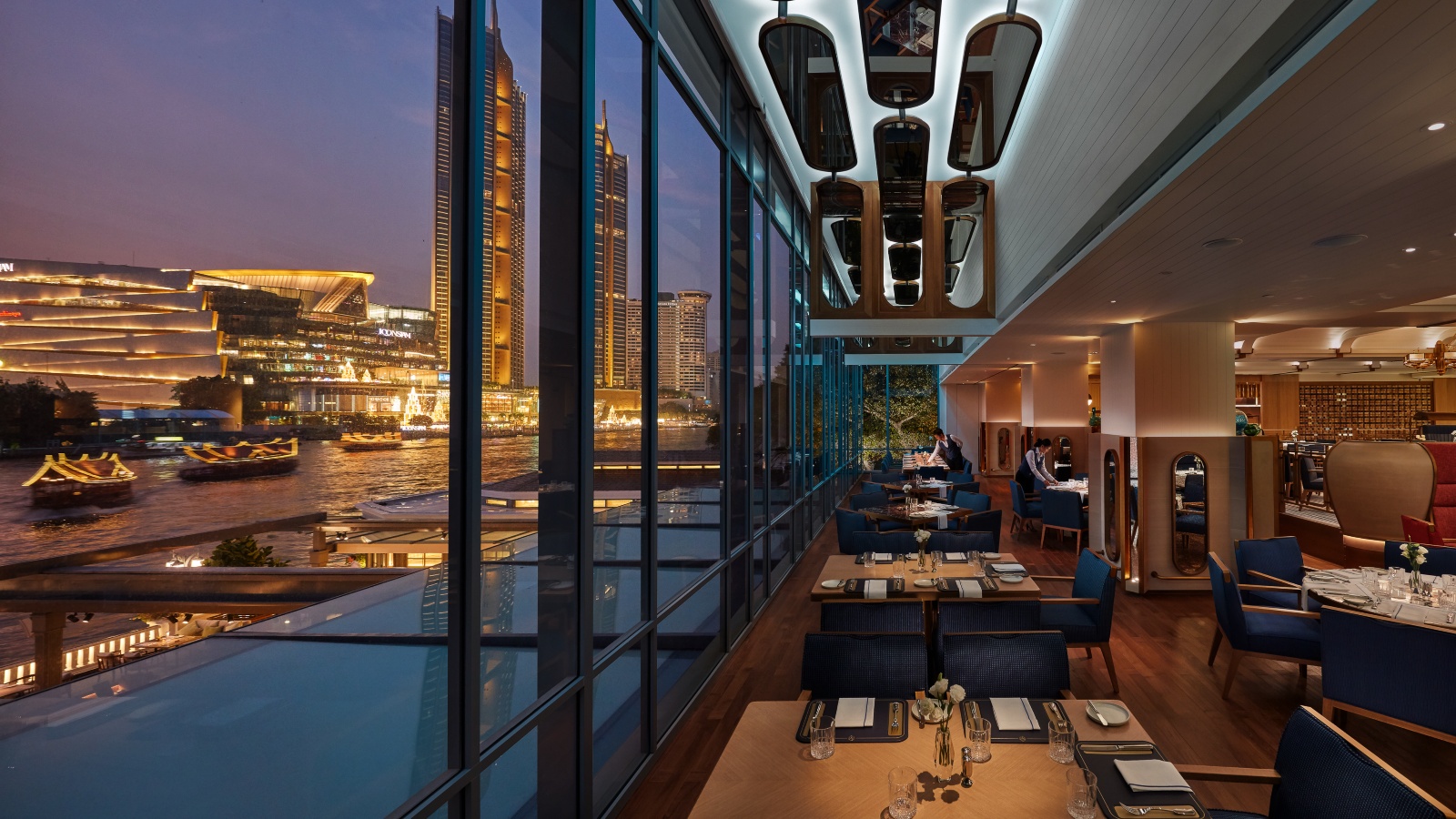 At the River Wing, Kuala Lumpur-based designer Jeffrey Wilkes has reimagined interiors with delicate tact. In the lobby, the 'temple bell' chandeliers as well as the two royal Thai elephants standing guard by the lift foyer remain, both of which best encapsulates the respect Mandarin Oriental Bangkok has for the kind of classic Thai aesthetic that launched a hundred coffee table design books. Rooms in the refreshed wing have a sleek yet understated tropical meets mid-century personality. From cushion covers to sumptuous throws, there is an abundance of tactile Jim Thompson silks for that decidedly opulent touch.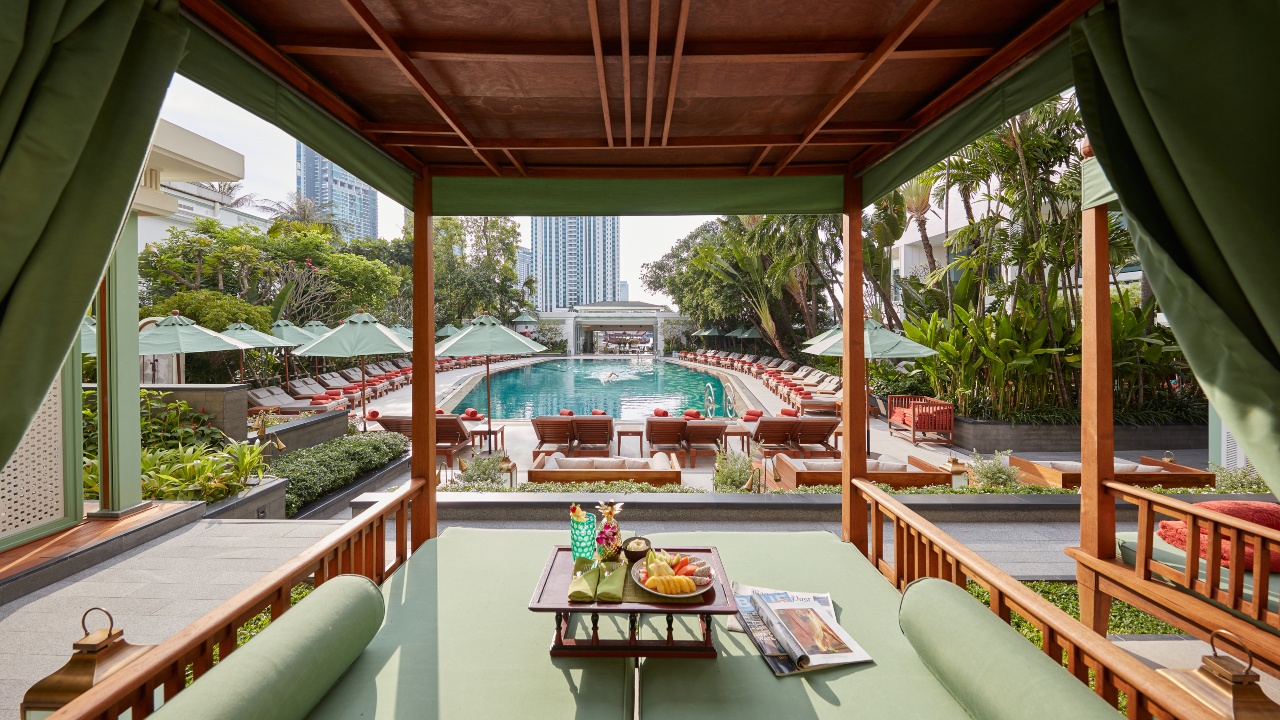 At the hotel's Thai restaurant Sala Rim Naam, diners are ferried across from the main building, and arrive to a garden oasis that seemingly hasn't changed from the time Jim Thompson was one of the co-owners of the Mandarin Oriental Bangkok. Here, softly spoken Chef Pom, Phatchara Pirapak, has an expert handle on dishes rooted in tradition yet made surprising with unexpected ingredients such as brussel sprouts with green curry, and seafood dishes like grilled river prawns prepared with the her own blend of spices and seasonings.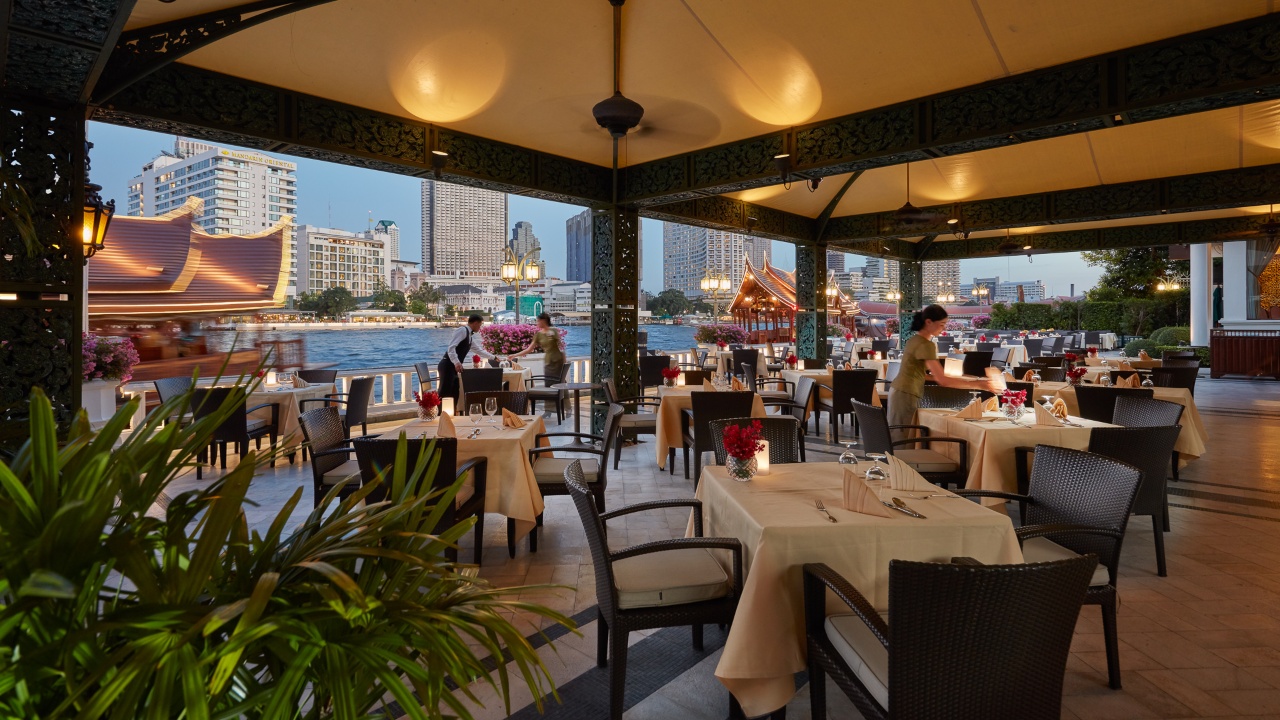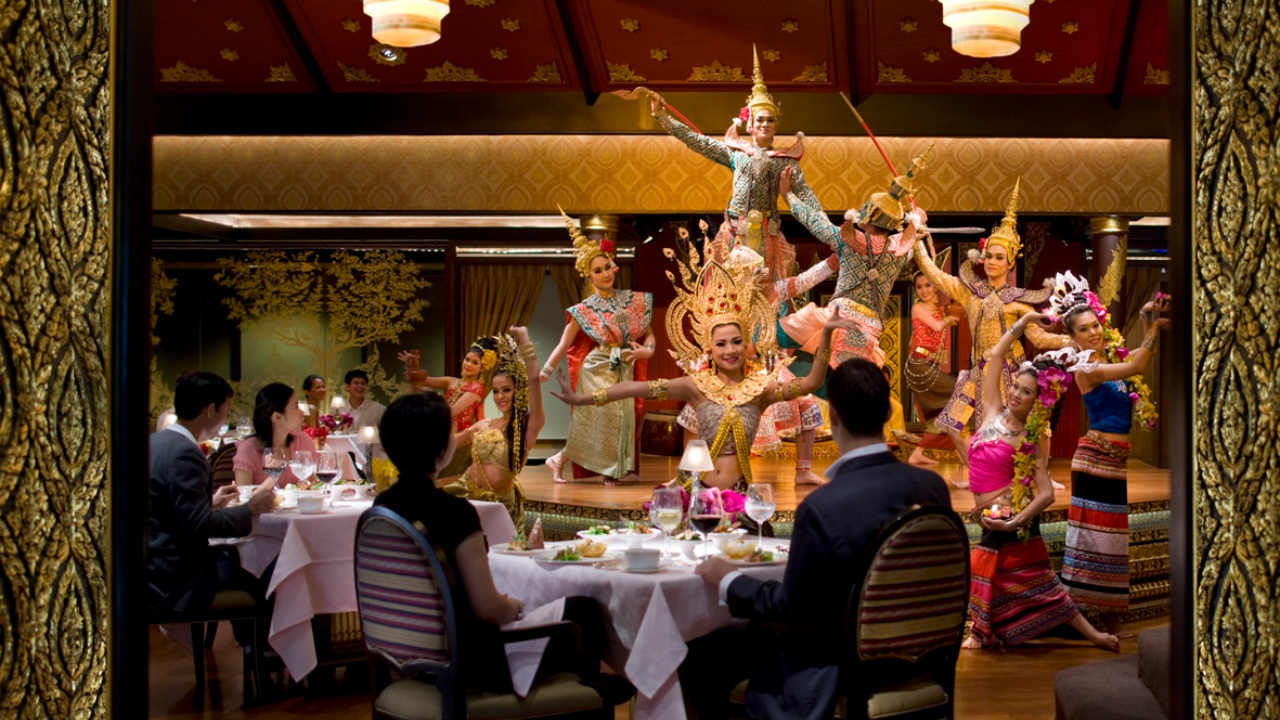 Nearby, the Oriental Spa, housed in a charming teak house, is a perennial sanctuary for those who wish to disengage from their worldly cares. There's no better way to do this than with the Oriental Signature treatment. The 90-minute therapy taps into the invigorating and nurturing properties of ylang ylang, patchouli, peppermint, rosemary and lemon essential oils, coupled with Thai and European massage techniques . Added to this are acupressure and stretching techniques along with a shoulder and spinal compress composed of fresh Thai herbs such as lemongrass, turmeric and plai, all of which combine to promote a profound sense of calm. Since it has been 143 years; the hotel too, one imagines, would have perfected the art of reinvigoration.