Tempura is one of best examples of Japanese culinary ingenuity, influenced by 16th-century Portuguese merchants and refined to a gourmet status. The recently opened Tenmasa at Platinum Park is currently the only place in Kuala Lumpur to taste edomae tempura. The restaurant is helmed by chef Masanori Iwaasa, who hails from the renowned Tempura Masa in Ginza, Tokyo, and those looking for an authentic tempura dining experience should sit at the 10-seater bar.
First timers should opt for Tenmasa's six-course premium kaiseki (RM398), featuring appetisers, a five-piece tempura course, sashimi salad, a second five-piece tempura course, kakiage and seasonal dessert. All the ingredients used are air-flown from Japan three times a week, save for a few items which are sourced locally, such as tiger prawns. Diners also have the option to add on two signatures – A3 wagyu with comte cheese or sukiyaki style with organic yolk – as a supplementary course. Throughout the meal a selection of salts – matcha, sea and truffle – tentsuyu dipping sauce and grated daikon will be available, of which the chef will recommend depending on the dish served.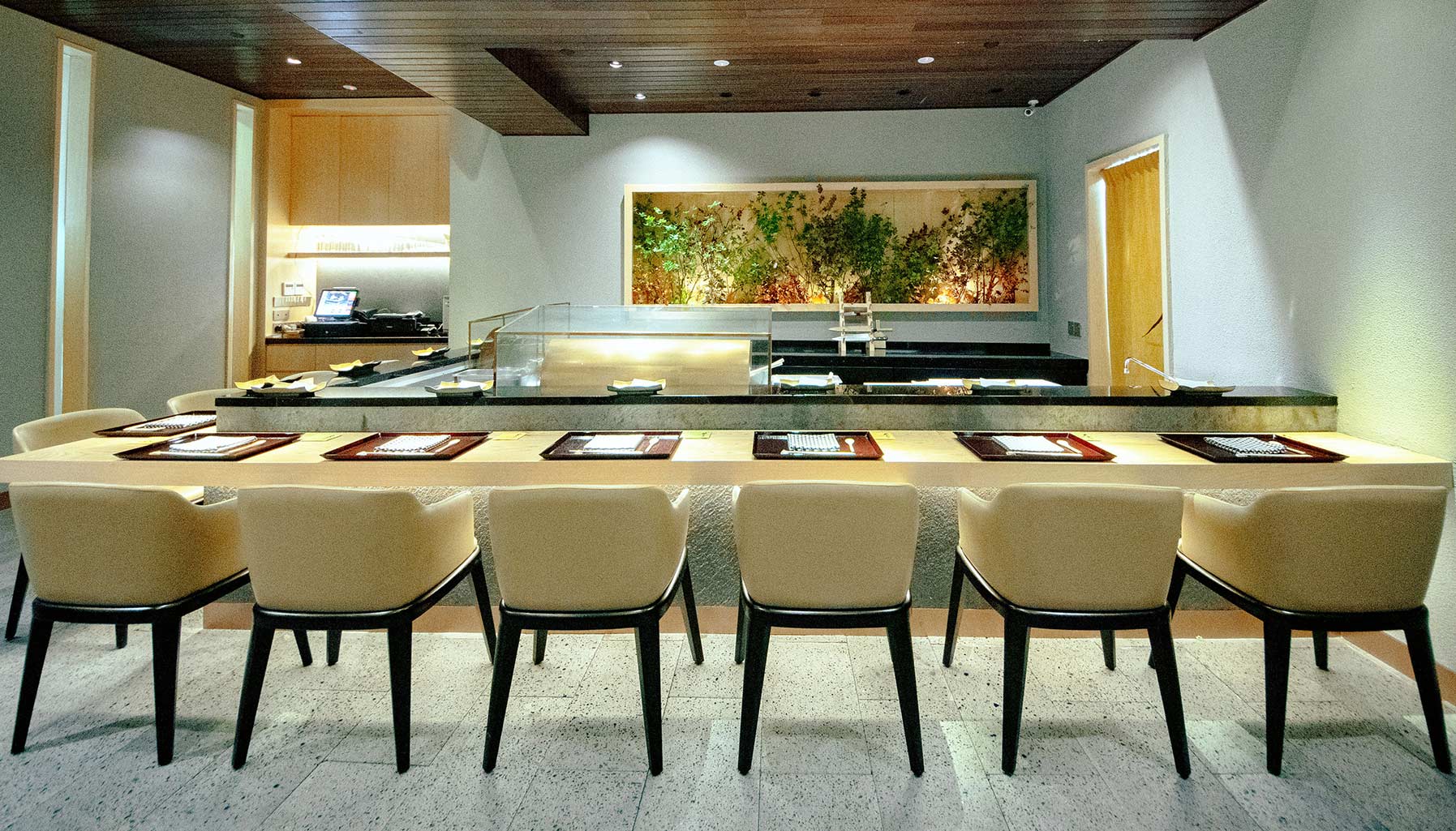 The meal begins with firefly squid served in sumi sauce followed by noriten (tempura-fried seaweed) topped with raw white ebi, two dishes which focus on fresh flavours to open up the palate. The squid is an umami-packed bite-sized morsel bolstered by the mildly rich sauce, while the noriten acts as a prelude to the main course – a perfectly crisp and salty seaweed to balance out the prawn's sweetness. A third appetiser – crab chawanmushi – ends the appetiser portion of the meal with a delicate egg custard taste enriched by the presence of king crab.
As custom dictates, prawn is the first tempura dish to be served, starting with the head and then the body. "We use 100 per cent komeabura (rice bran oil) because it has a mild odour that isn't overpowering, a high-temperature point and health properties which are on par with extra virgin olive oil," says Iwaasa. What this translates to in the mouth is a very light and pleasant rice cracker-like aftertaste once the flavours of the ingredient has been savoured. This makes for excellent tempura because it allows the ingredient's inherent flavours to stand out and never be overshadowed by the oil.
To say that Tenmasa's tempura is traditional Edomae may be inaccurate, as Iwaasa classifies his cooking style as new-traditional tempura due to the use of rice bran oil instead of the classic sesame oil. Furthermore, where Edomae tempura tends to favour seafood and vegetables available during Japan's Edo period, Iwaasa builds on this foundation with dishes like sukiyaki style wagyu and foie gras tempura. "I want people to know that tempura can be healthy for the body," Iwaasa clarifies.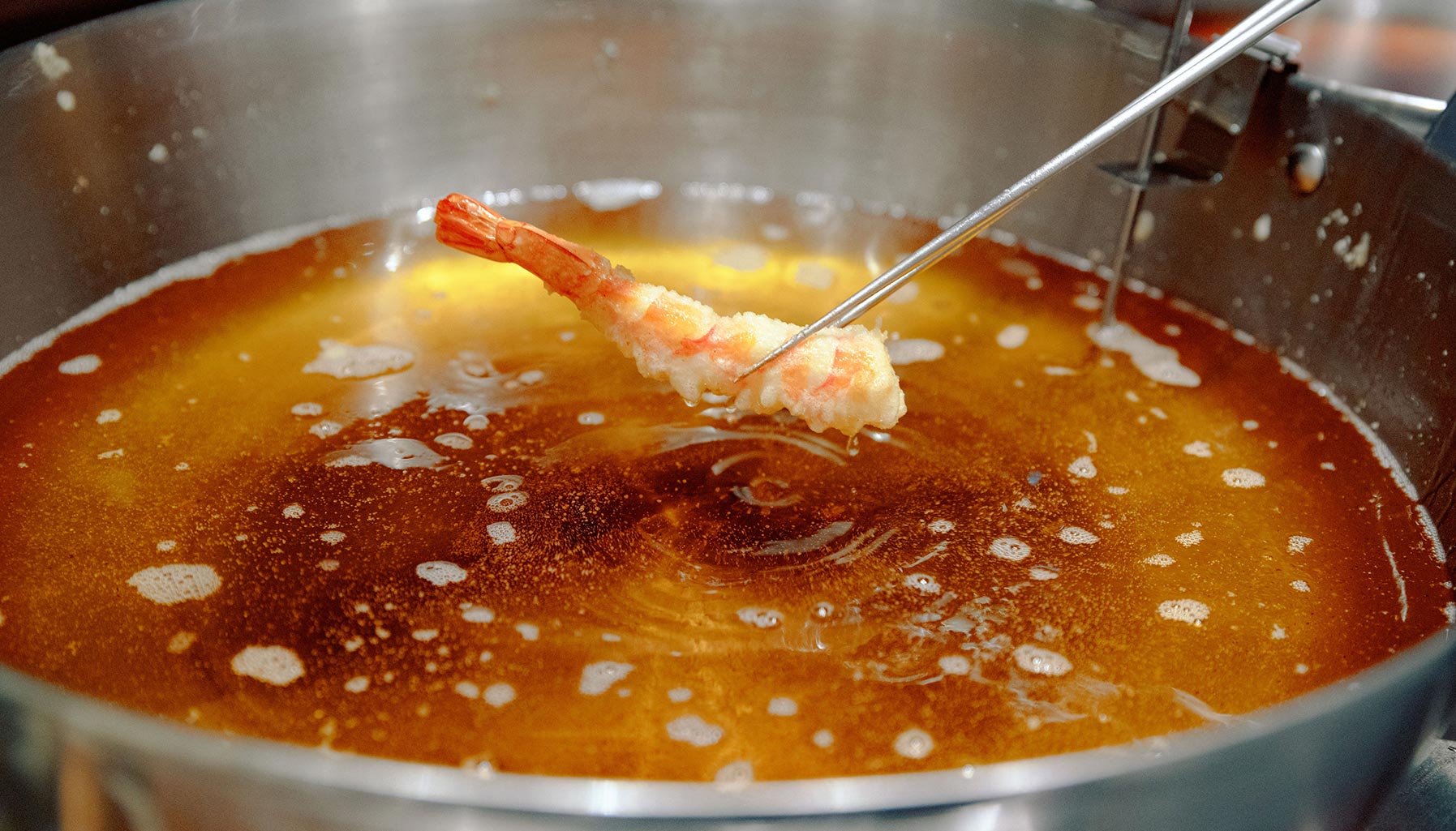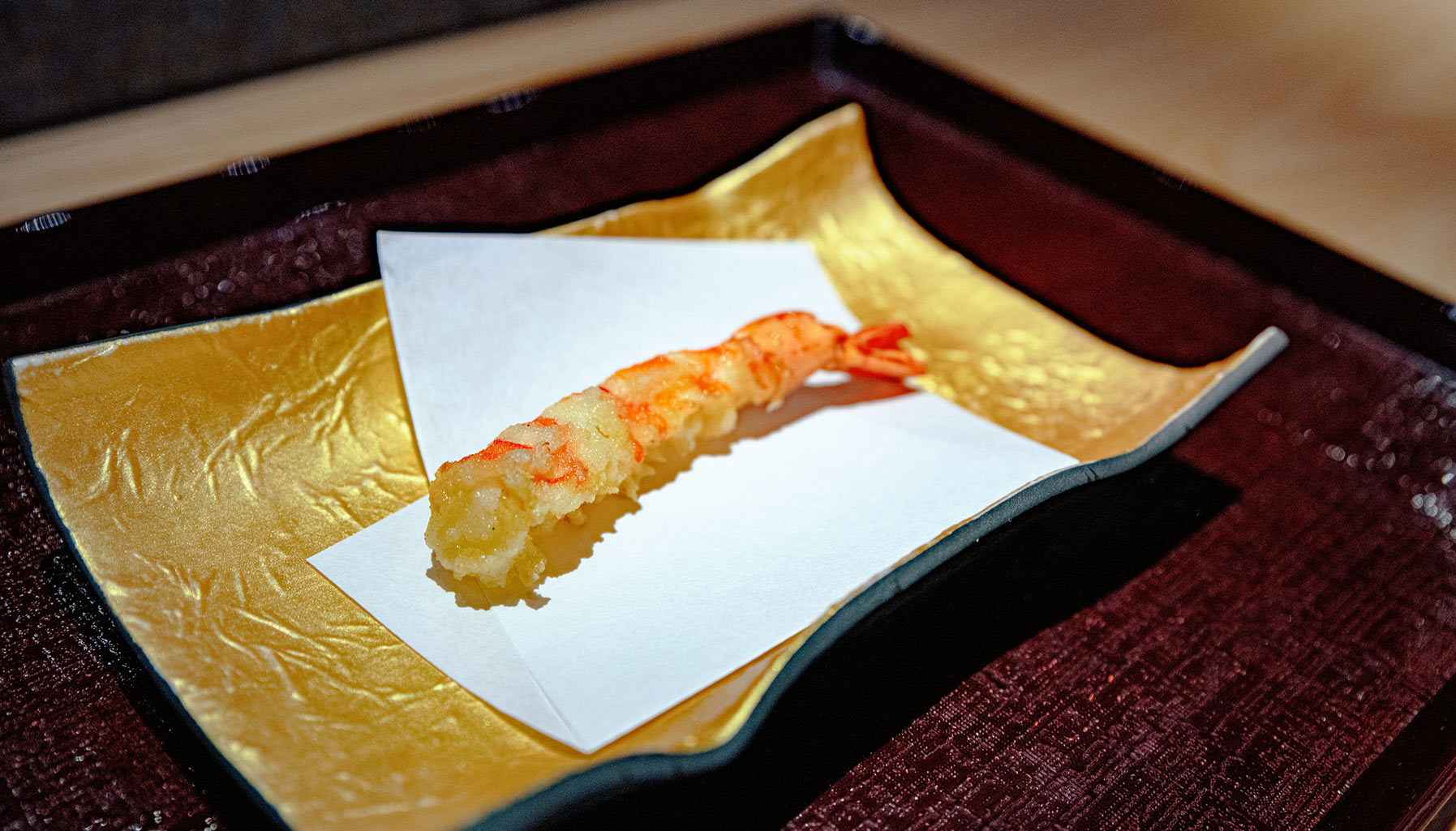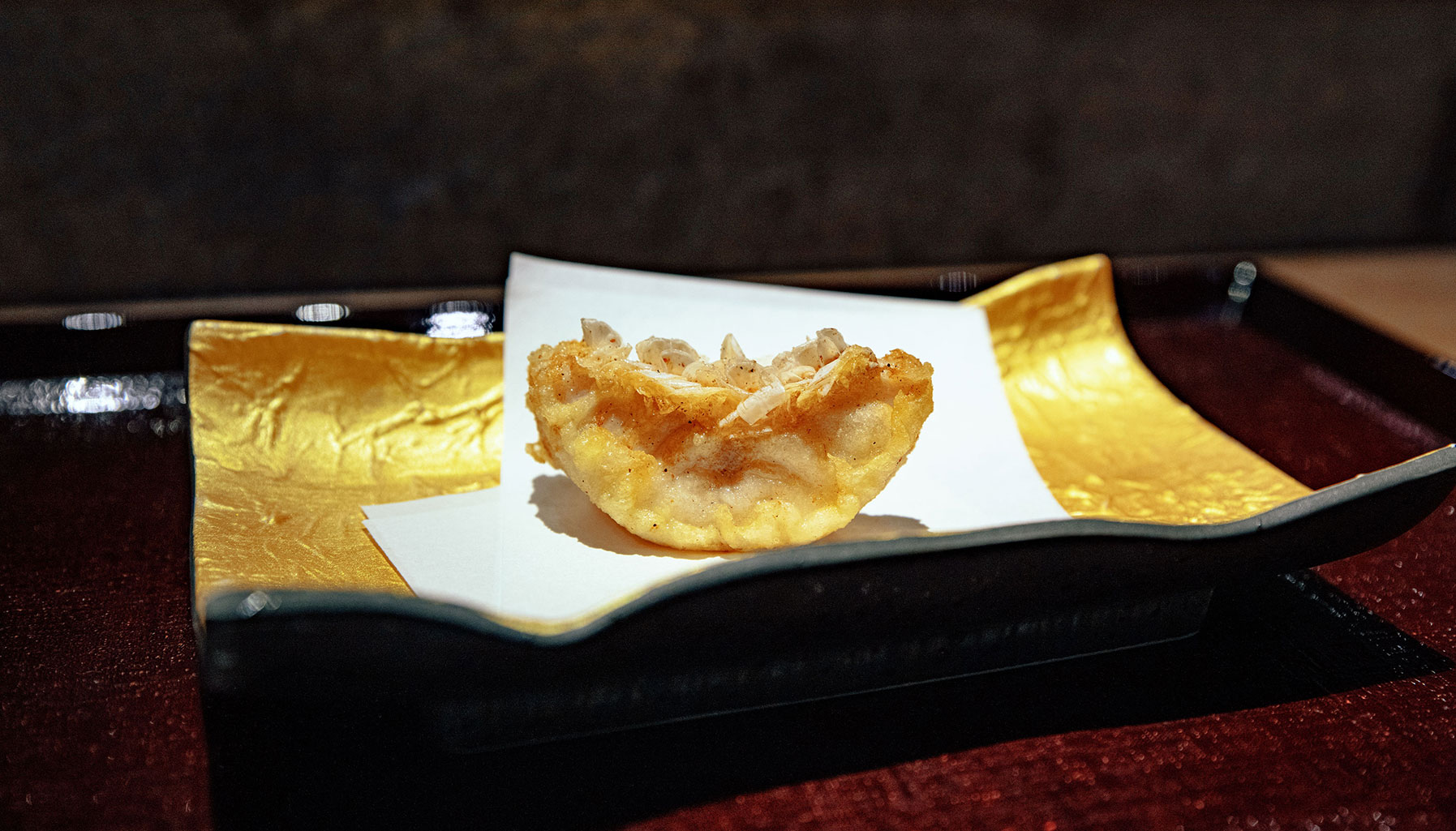 Other highlights include amadai fish, with its tender white flesh and crispy pine-cone like scales, asparagus from Gunma prefecture, eaten with matcha salt to give this springtime delicacy a gentle bitter contrast, and Hokkaido onion, which is small, plump and sweet.
Another surefire palate pleaser is the bafun uni on tempura-fried shiso leaf, the richness of the sea urchin a wonderful contrast to the shiso leaf's grassy taste. Also in season is maitake mushroom from Niigata prefecture, famed for its woody and earthy flavours, and anago (saltwater eel), its fluffy texture a perfect juxtaposition for tempura.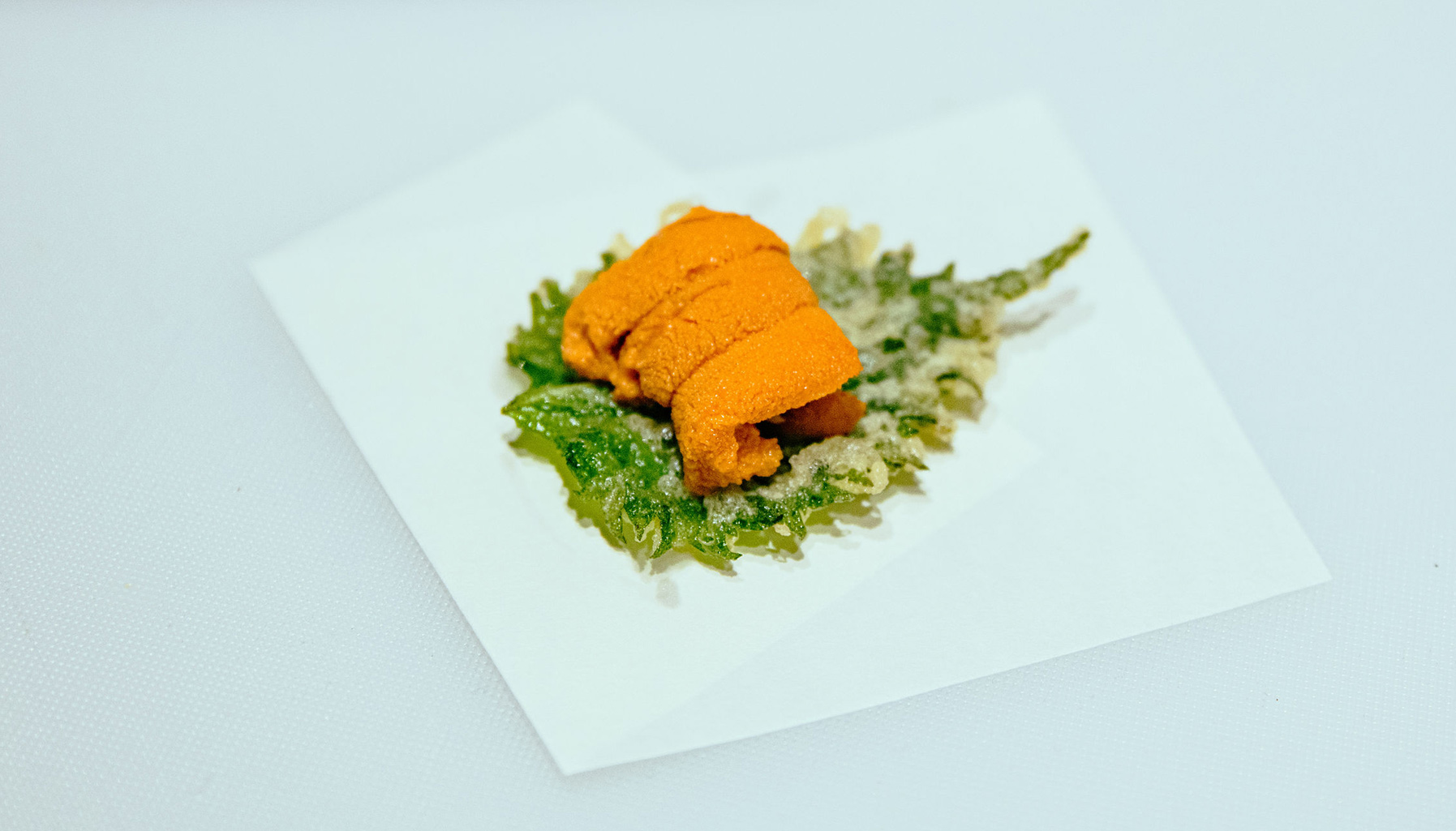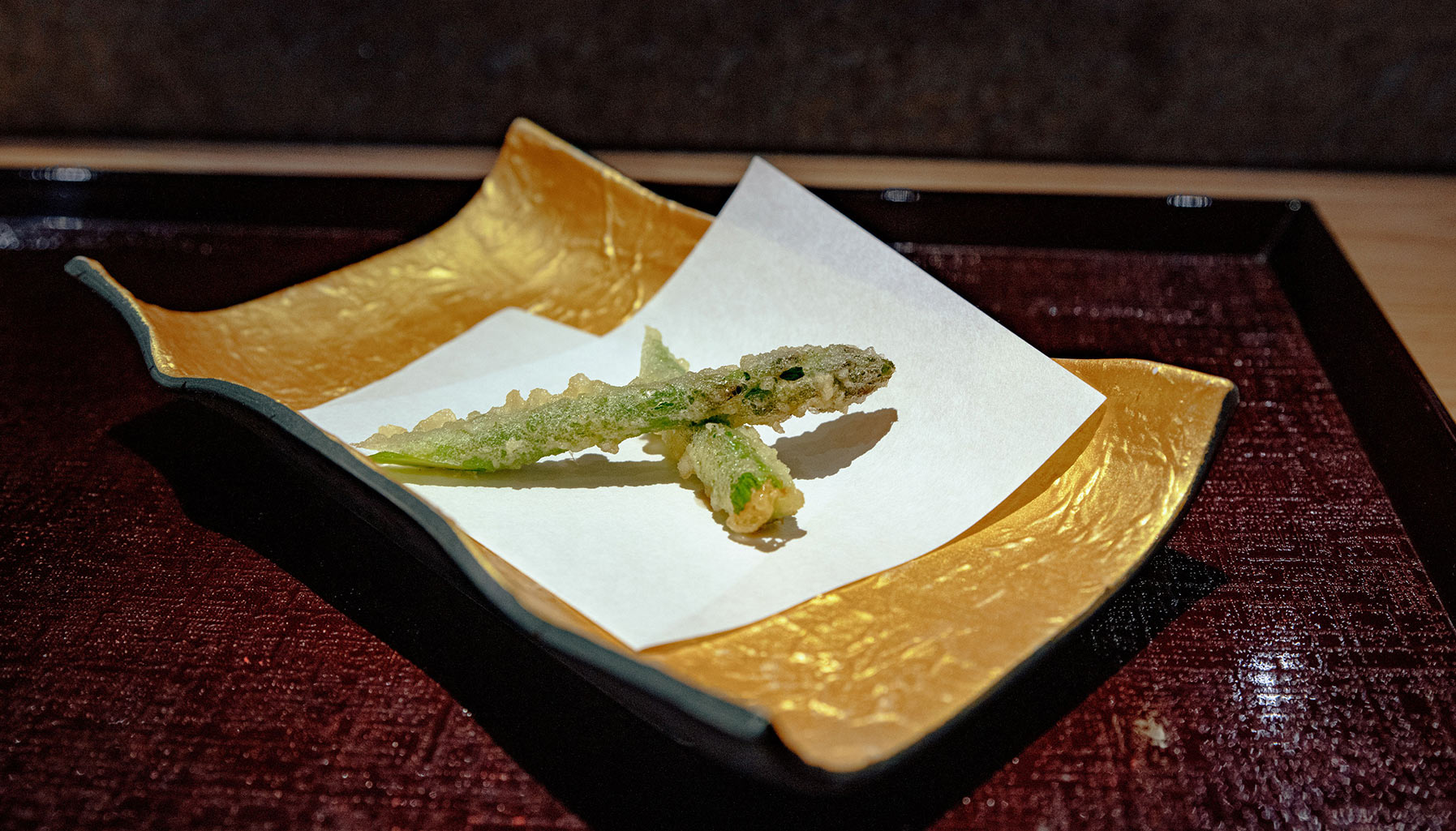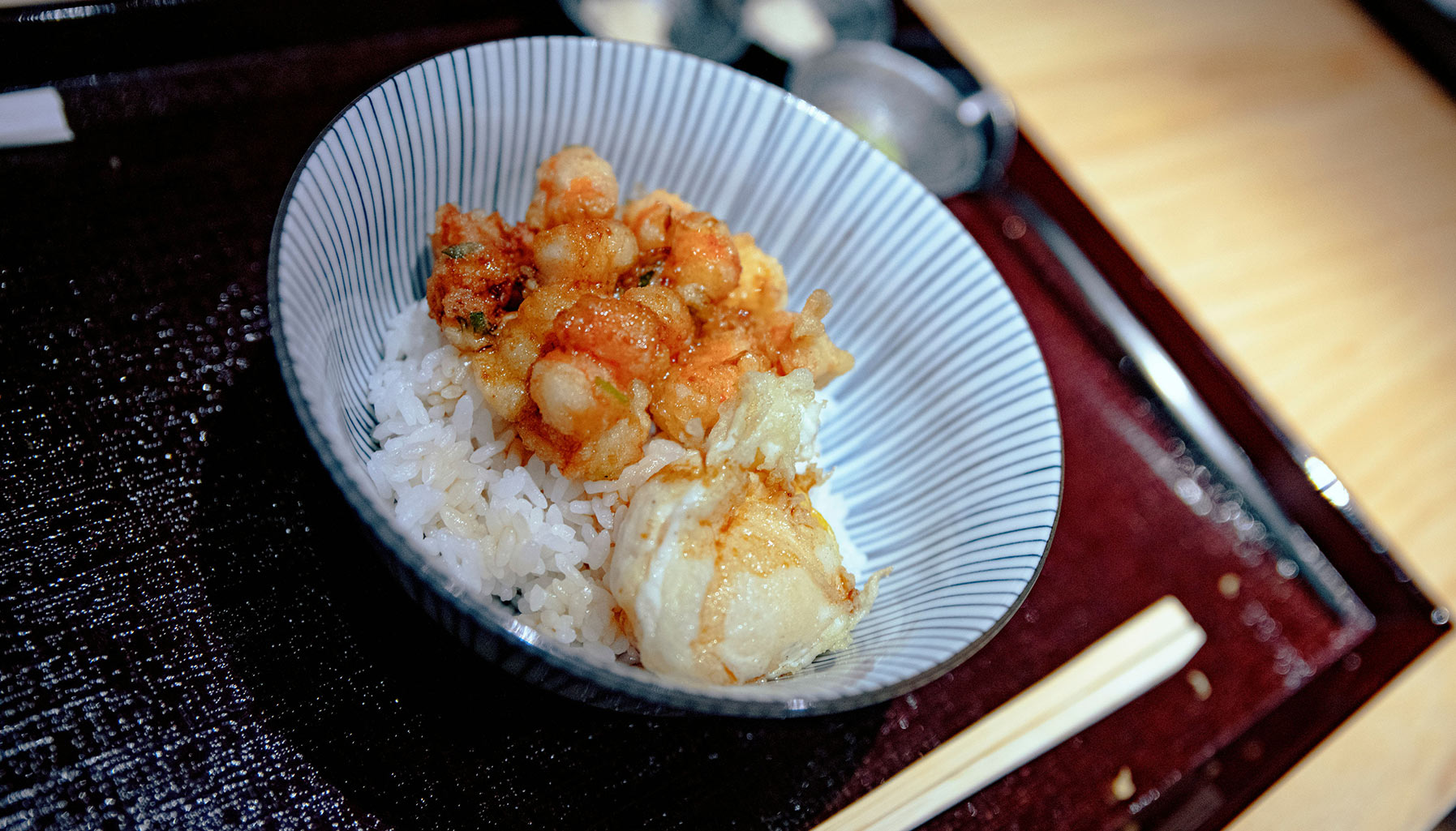 Diners can opt to have their kakiage either on its own with rice and egg, with a little sweet sauce or chazuke style with green tea, completed by a side of miso soup and pickles. For dessert, a tart and refreshing yuzu monaka and Tochigi strawberry ends the meal on a high note.
Photos: Fady Younis