Bugatti's singular automotive vision of record-breaking engineering audacity needs a watchmaking partner of similar ambition and creativity, one unafraid of being a little over-the-top. There are few that fit the bill as aptly as Jacob & Co. Last year, the partnership saw its maiden outing with two special edition watches of existing design, but 2020 sees a brand-new timepiece created specifically to honour Bugatti's current flagship, the Chiron. As a reminder: the Chiron is record-breaking a two-seater sports car, one that sports an 8.0-litre 16-cylinder engine capable of nearly 1,500bhp and a top speed electronically limited to 420km/h—and one that surrenders very little in terms of luxury, as well. It is a physics-defying combination of unabashed decadence, artful intelligence and sheer muscle.
Needless to say, any homage needs to match such lofty engineering. The result is the Jacob & Co Bugatti Chiron Tourbillon. A black titanium case, aerodynamically sculpted after its namesake, houses a 578-component movement that includes a flying tourbillon and a mechanical engine of its own. Activate the pusher and this engine will spring to life, mimicking the action of the Chiron's W16 engine—complete with spinning crankshaft, pumping cylinders and spinning turbochargers. The engine block is crafted out of sapphire for an unobstructed view, and for a similar reason the middle of the case is generously outfitted with sapphire windows.
It took nearly a year for Jacob & Co's movement makers to develop a calibre of this complexity and animation. An incredible level of precision was required for so many pieces to interact together in such dramatic fashion, and the crankshaft is particularly marvellous—an impressively intricate piece, machined out of a single piece of steel. For good measure, the entire movement is suspended within the case, anchored in each corner with a suspension system that is yet another automotive cue. To accommodate the free-floating movement, the winding stem was engineered with a patented system of pivots that ensure it would not be damaged.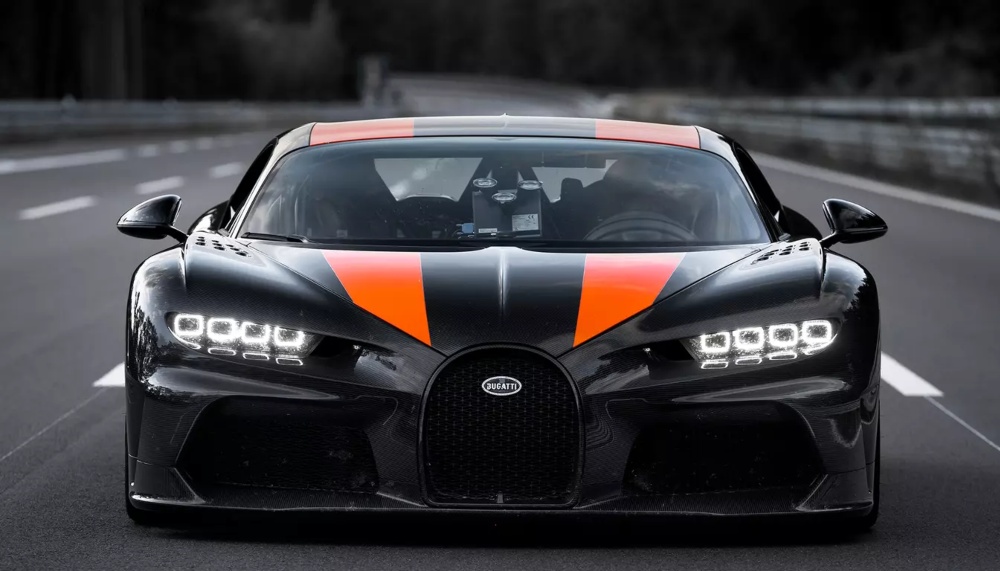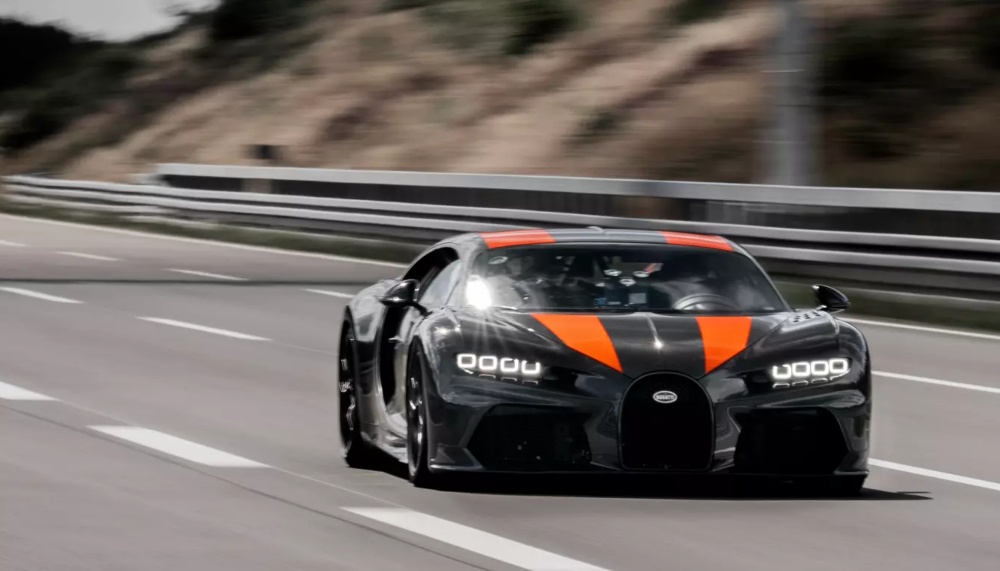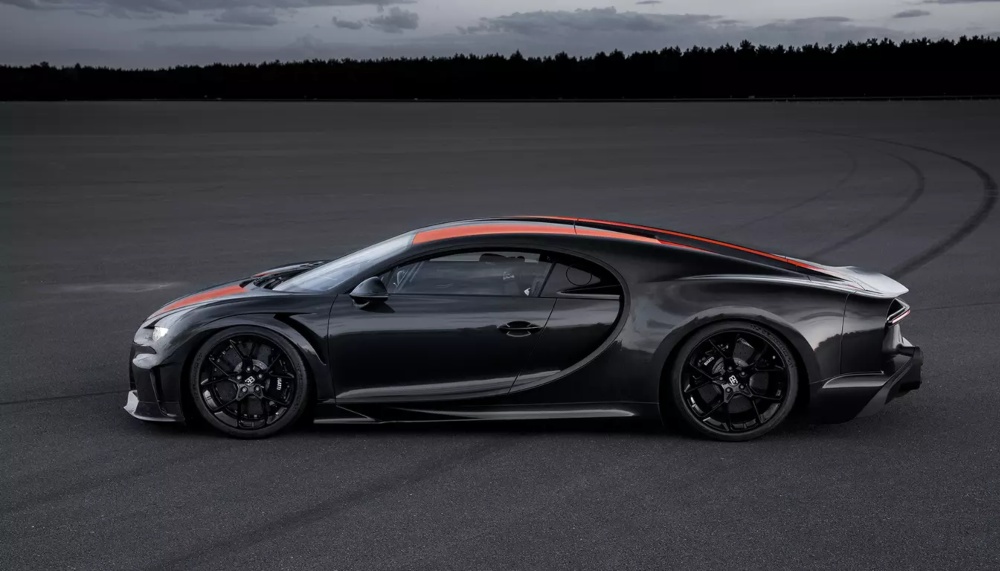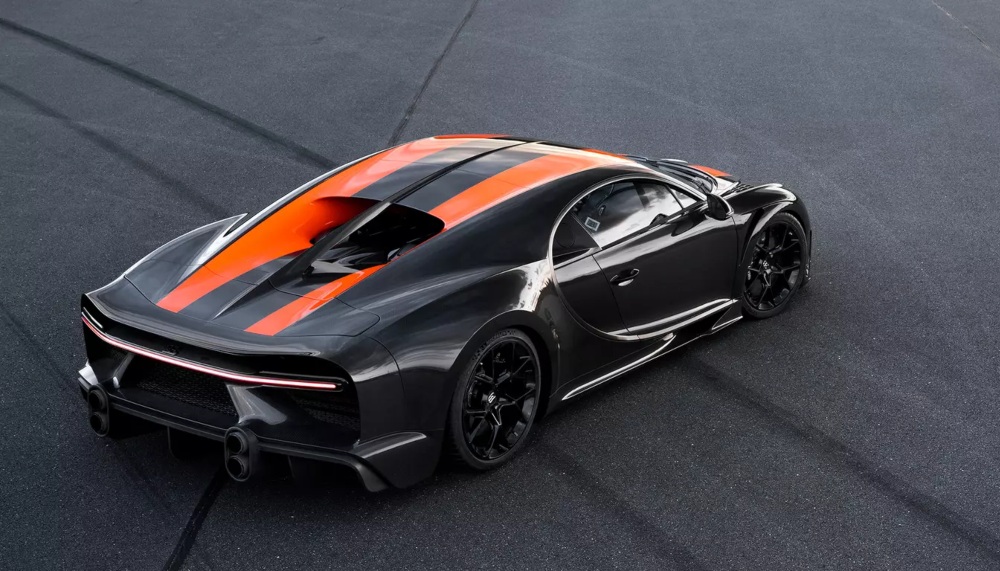 There are three crowns at the bottom of the watch. The rightmost one is actually the pusher that activates the automaton, and the leftmost one is for time-setting. The middle crown winds the two mainspring barrels—one for the timekeeping, and one for the automaton. The power reserve indicator at 9 o'clock is styled, of course, after a fuel gauge. 
Despite its theatrical function, the Bugatti Chiron Tourbillon has a touch of restraint. The case measures 54mm by 44mm, but its streamlined nature helps it sit more naturally on the wrist. The Bugatti logo is subtly applied to the engine block, and the entire package is a rather business-like black-and-metal number with blue highlights. Then again, with a party trick of this calibre, it needs little else to shine.