Nespresso has just relaunched its Barista Creations coffee range which offers the brand's signature blend infused with three different flavours – caramel, cocoa and vanilla. These three Nespresso coffee blends strike a balance between roasted coffee notes and sweet indulgence, making for a welcoming alternative to your daily espressos.
Coinciding with the release of Barista Creations, Nespresso has released three recipes featuring the range of blends that recreate popular desserts such as vanilla cheesecake, caramel crème brûlée and cocoa truffle. Here's everything you need to know to create two of our favourite indulgent beverages at home.
---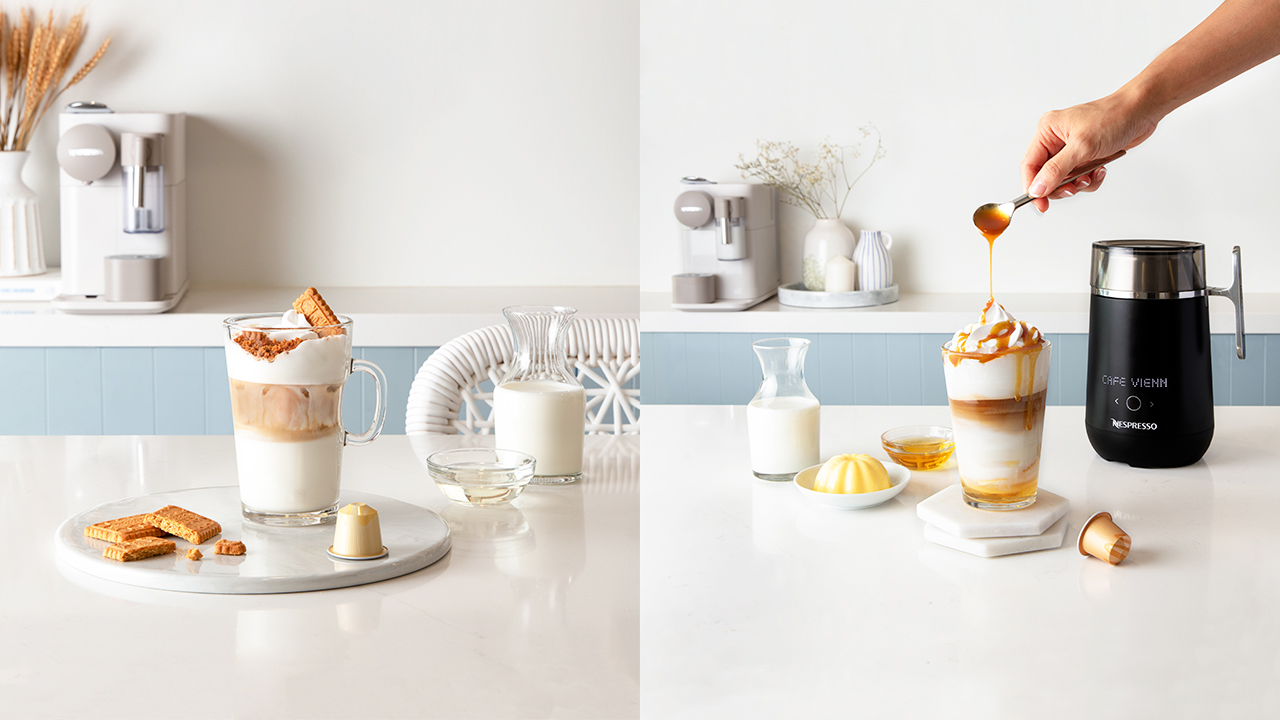 Iced vanilla cheesecake recipe
What you need:
Cheesecake syrup – 5ml
Milk – 80ml
Cocoa powder
Caramel biscuit crumbs
Nespresso vanilla eclair – 1 capsule
How to make it:
Add five millilitres of cheesecake syrup into a Nespresso View mug with three to four ice cubes. Pour milk into an Aeroccino milk frother and set to minimum level to prepare a cold milk froth. Next, pour 40 millilitres of milk into the mug and scoop the milk froth into the mug until it's almost full to the brim. Extract 40ml (espresso) of vanilla eclair coffee into the mug. Finally, dust with cocoa powder and garnish with caramel biscuit crumbs.
---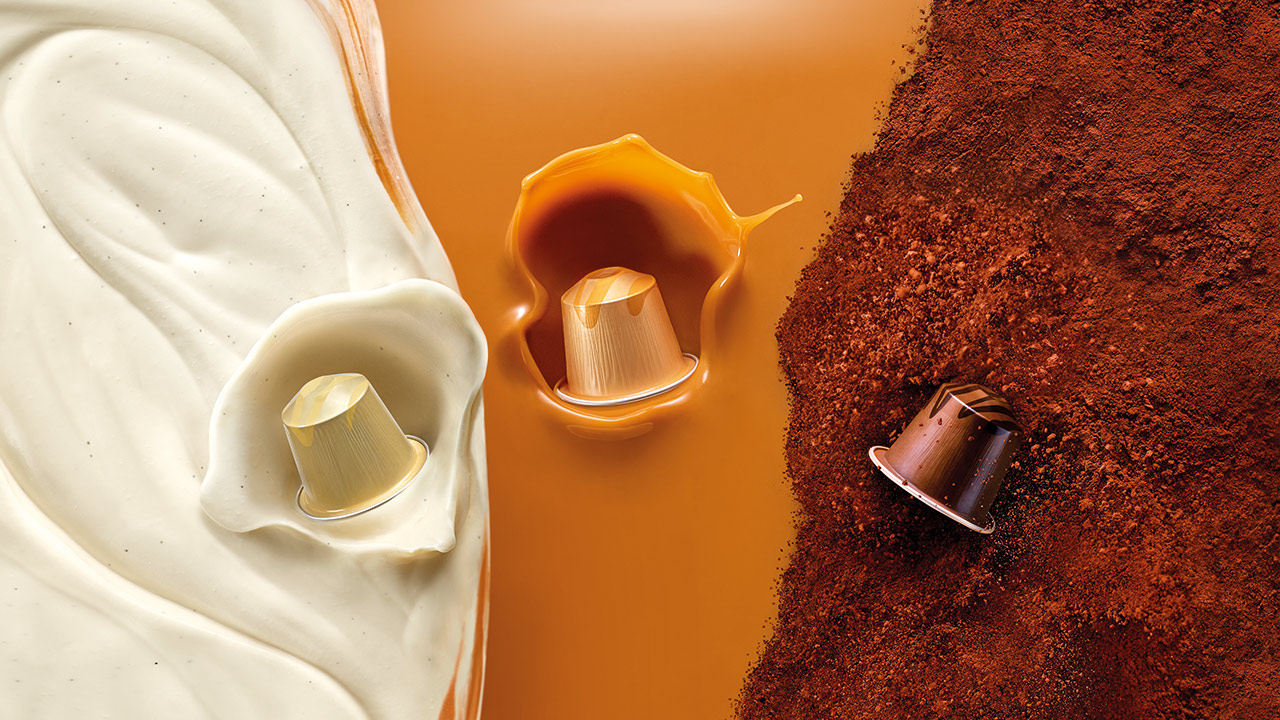 Caramel crème brûlée latte recipe
What you need:
Monin Salted caramel syrup – 2.5ml
Caramel pudding – 1/2 cup (optional)
Milk – 100ml
Caramel syrup
Whipped cream
Nespresso caramel crème brûlée – 1 capsule
How to make it:
Pour 2.5ml of salted caramel syrup into a Nespresso recipe cup or a tall glass. For an extra indulgent element, add 1/2 a cup of caramel custard pudding of your choice before adding three ice cubes. Prepare the milk froth by adding in 100ml of milk and 1 ice cube in a Nespresso Barista – using the "cafe viennois" setting. Next, pour the mixture into the cup and extract 40ml of caramel crème brûlée coffee into it before topping up with whipped cream and a drizzle of caramel syrup.
---
Even with the ongoing lockdown the new Nespresso Barista Creations range is available for purchase online with delivery.