In the past two decades, Cilantro has become revered in the Kuala Lumpur fine dining scene as the temple of gastronomy – with its unique blend of French haute cuisine with Japanese influences. This year, the restaurant debuts a string of one-night only dinners (RM658 per person) centred on seasonal ingredients handpicked by its executive chef Takashi Kimura. Each dinner pays homage to a culinary capital – the likes of France, Spain and Italy. For Kimura, the objective is to introduce these unique representations of the different origins done "Cilantro-style". 
To kick off this year-long celebration – the first dinner began with an homage to the chef's homeland. "I wanted the first speciality dinner to show the beauty of winter and spring ingredients from Japan and my hometown to our guests," says Kimura. Ingredients from the chef's home prefecture of Ibaraki, famed for its agriculture, graced a number of dishes such as the introductory MoARC Farm salad – a selection of baby leaves dressed in a tart carrot vinaigrette. "I like MoARC Farm's produce, having visited them before and becoming impressed at how they use their own fertiliser for cultivation, and with everything harvested by hand." 
The ensuing Kakiemon oyster from Akkeshi, Hokkaido saw Kimura and his team showcasing how the oyster's sweetness and minerality could be enriched by a Kakiemon ice cream and the gentle salinity of Akkeshi town's konbu in the accompanying jelly. One of Kimura's signature dishes, cold capellini with uni and botan ebi, receives a makeover for this menu with the addition of in-season cured wasabi flowers in a light crustacean consommé of botan ebi, ama ebi and lobsters, which segues from spice to sweetness. 
"The cold capellini is the most challenging dish on the menu, as we have to ensure the crustacean broth does not overpower the taste of the pasta. In Japan, cold soba is very common, although pasta with cold broths are unique in Western cuisine."
Other praiseworthy dishes include the shirako with kabu (Japanese turnip) and Hitachi beef with shaved Périgord truffles. Poached in dashi, coated in flour and then cooked in butter, the shirako requires precise timing to retain its desirable light and creamy texture. It is accompanied with an herbal sauce of kabu leaves, roasted kabu and sliced karasumi (dried and smoked mullet roe). The Hitachi beef on the other hand, chosen by Kimura for its balanced fat-to-meat ratio, is served on a bed of fluffy white rice and topped with shaved truffles.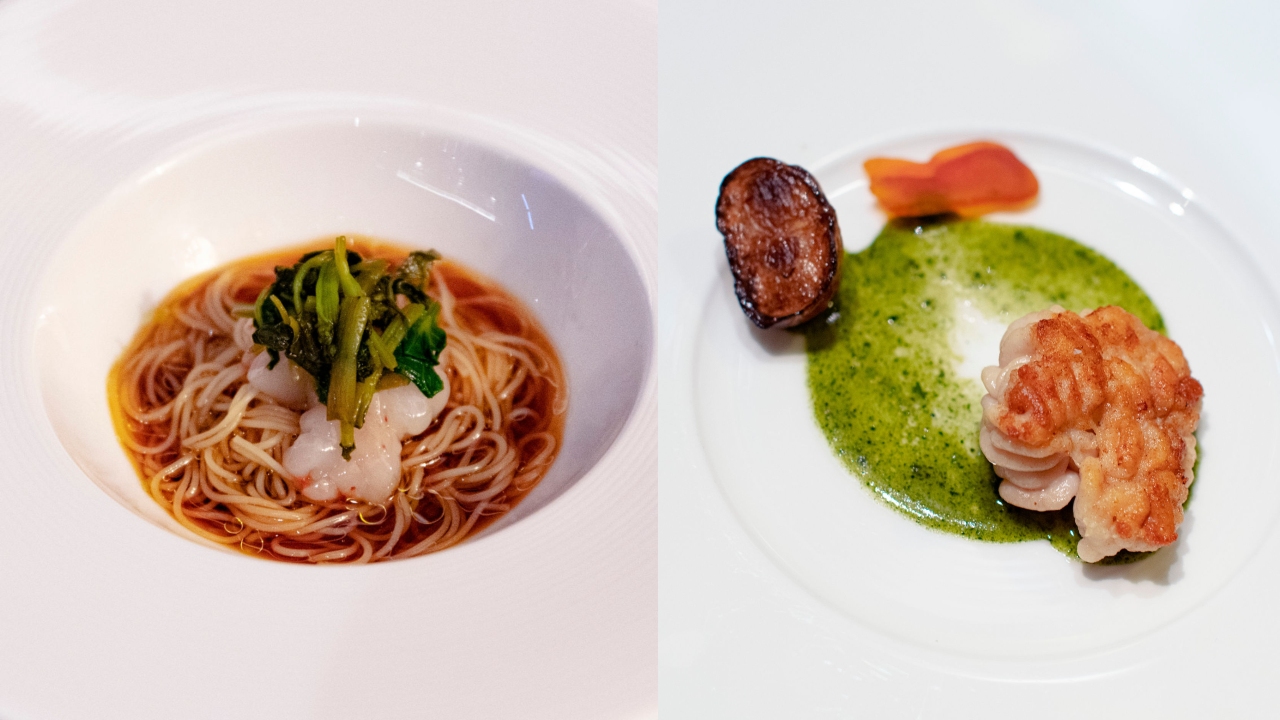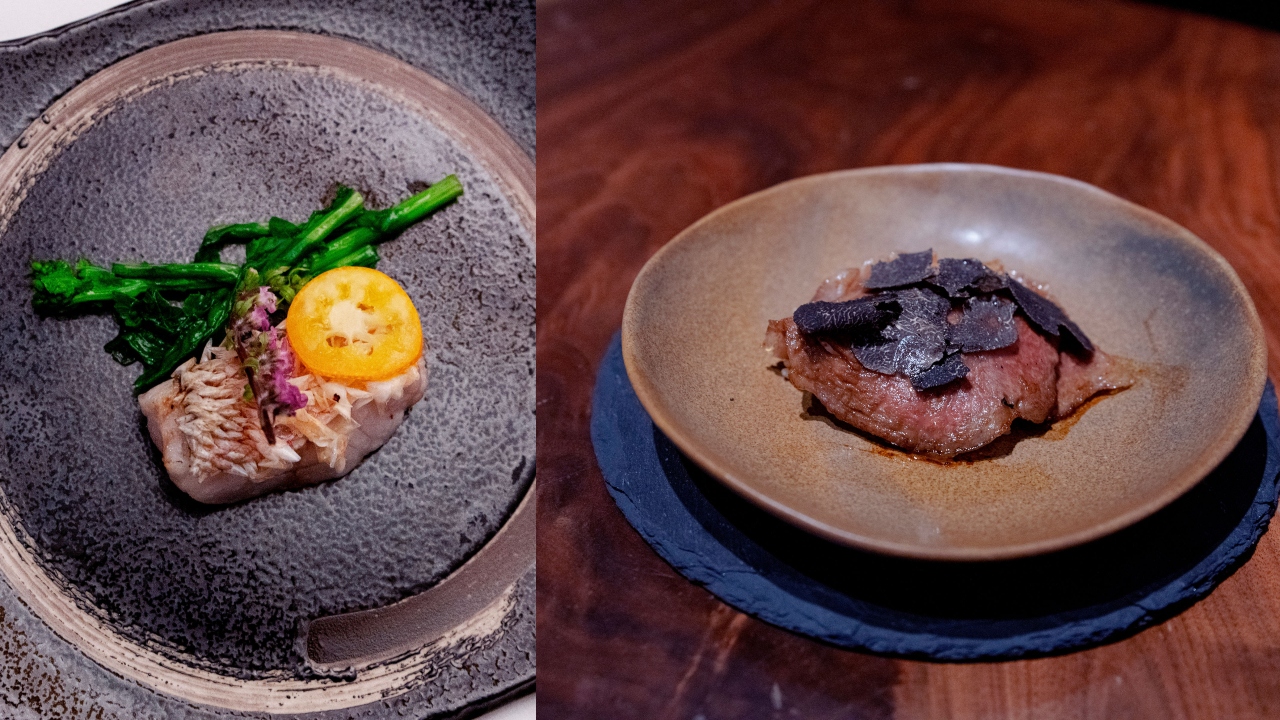 For dessert Tochigi strawberry, prized for its flavour and gentle acidity, comes in a martini glass topped with Jacquesson champagne. This marriage of minerality, alcohol and acidity makes for an effective palate cleanser which also cleverly doubles as a digestif. Cilantro's next speciality dinner will occur on 20 June with a focus on French ingredients, followed by Spain in August, a guest chef collaboration in September and Italy in November.
During the conditional MCO, Cilantro is open from Monday to Saturday for dinner from 5 pm to 9 pm. The restaurant is also open for lunch on Fridays from noon to 2.30 pm.
---
Photos: Fady Younis