The iconic smiley has appeared in many forms throughout popular culture, from Watchmen to Nirvana and now the latest summer collection. Spanish fashion house Loewe chose to immortalise the yellow circle with oval eyes and an upturned mouth for its rave-y 2020 summer line Paula's Ibiza.
"I have always been fascinated with subcultures that bring people together that create bonds and erase differences. Ibiza is an enduring hotbed in this sense," says Loewe creative director Jonathan Anderson. "There were the hippies, first. Later, there were ravers. I was just a little kid when the Acid House sound boomed in 1988, during the so-called Second Summer of Love, but I still have vivid memories of that time and its colourful denizens. With the flourish of the Balearic Beat, the optimism of the island expanded to influence the world, from Britain to India's Goa trance scene."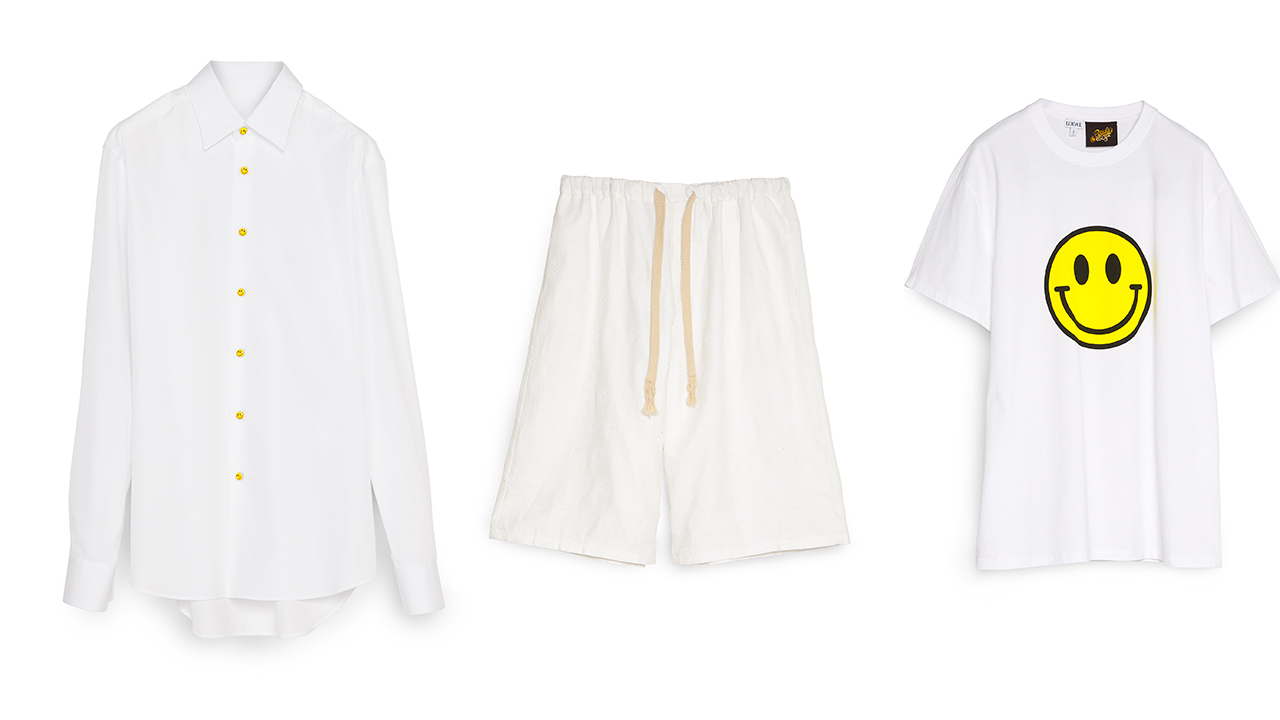 Loewe wants this year's summer collection to be all about happiness and escapism, with a selection of clothing and accessories emblazoned with the smiley face embodying that desired playful and stylish street vibe. Outlined sneakily on t-shirts in bright pastels or contrasted against black and white, dripping down in threads on an oversized jumper and turning into a pattern on a shirt with matching swimming shorts, these items adds a literal cheer to your wardrobe.
In the accessory department, the smiley becomes bigger and bolder, taking centre stage on a palm leaf-woven basket bag, adorned on a slit bag and appearing on tote bags featuring prints of mermaids, goldfish and waterlilies drawn from Paula's rich pattern archive.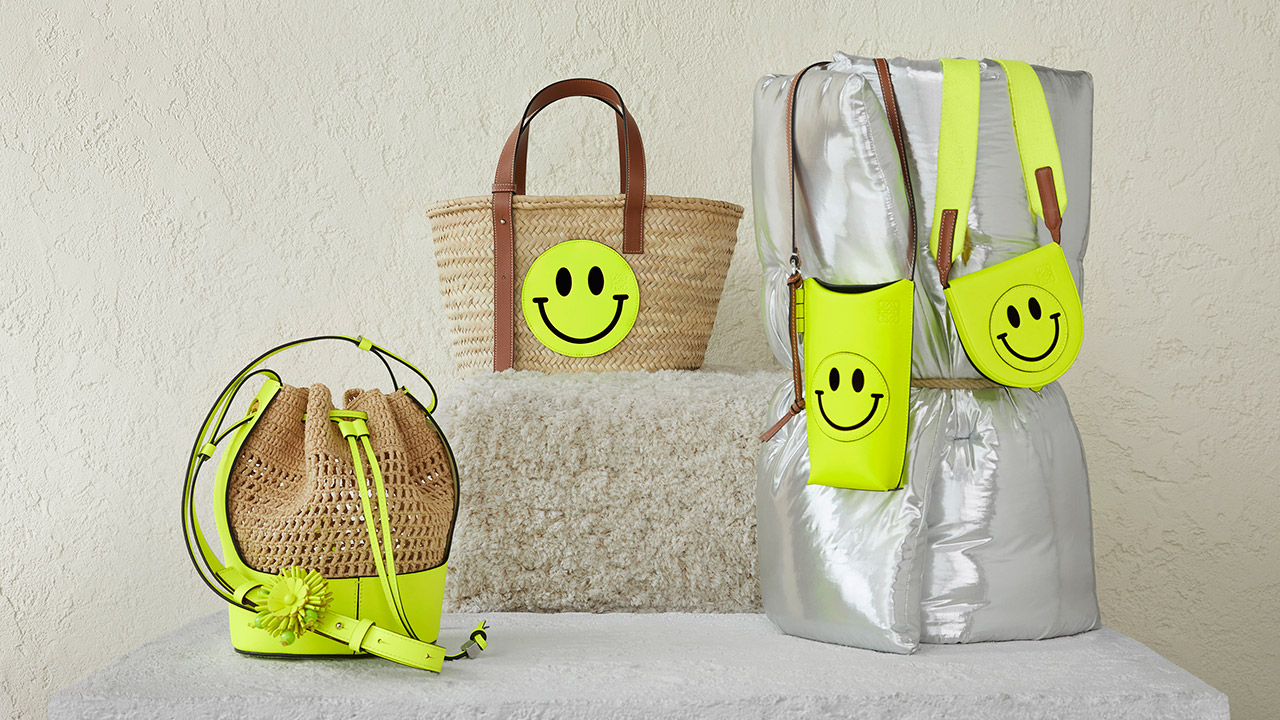 "The smiley drop is all about optimism, elevated to an nth and captured in a colourful way, putting a smile on it. It is about sharing values as a community, most of all: an invitation to smile together to brighter days ahead," says Anderson.