Some truly rare and marvellous treasures were sold at auction recently for top price. From historical incense burners to rare spirits these hot lots are now undoubtedly proudly displayed in someone's premises. Read on for three incredible lots that are coming up on auction later this month.
---
Rare Xuande 'Snowflake-Blue' Incense Burner
Auctioned by Sotheby's in Hong Kong for HK$4.4 million.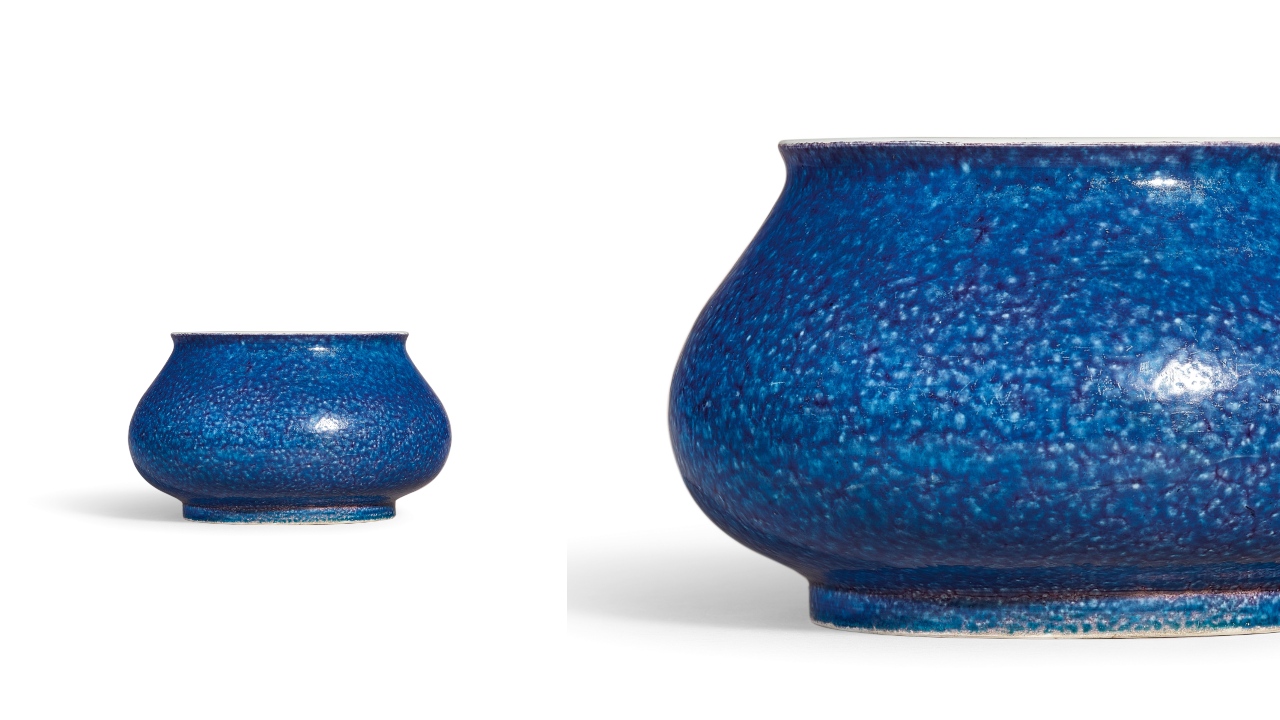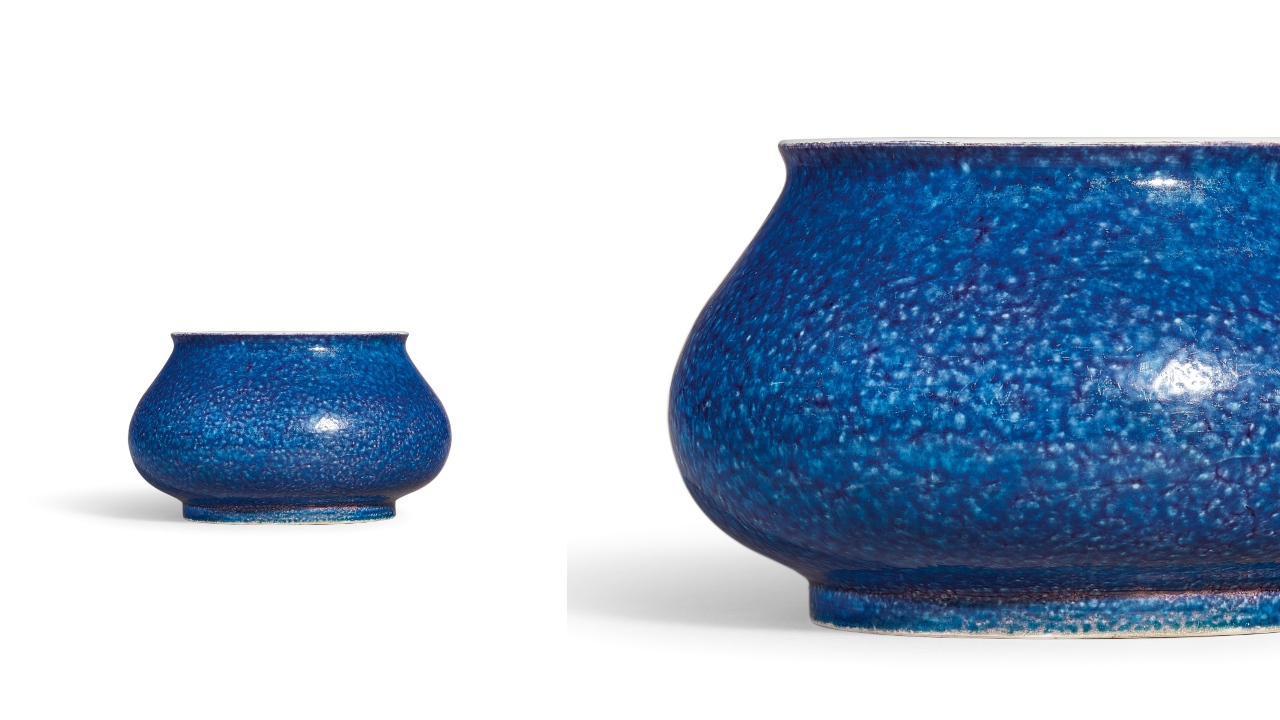 Selling for five times its pre-sale estimate, this unique censer bearing the mark and period of Xuande was the shining star of Sotheby's EYE/EAST sale, which presented a showcase of Eastern aesthetics. Not only is its low-fired mottled type of cobalt-blue glaze from the Ming imperial kilns in the Xuande period particularly unusual, but so is its rounded shape – described in Chinese with the terms bo or guan. No such piece appears to have been offered at auction before, making this censer outstandingly rare. 
---
The 'Ghost Series' Whisky Collection
Auctioned by Bonhams in Hong Kong for HK$967,200.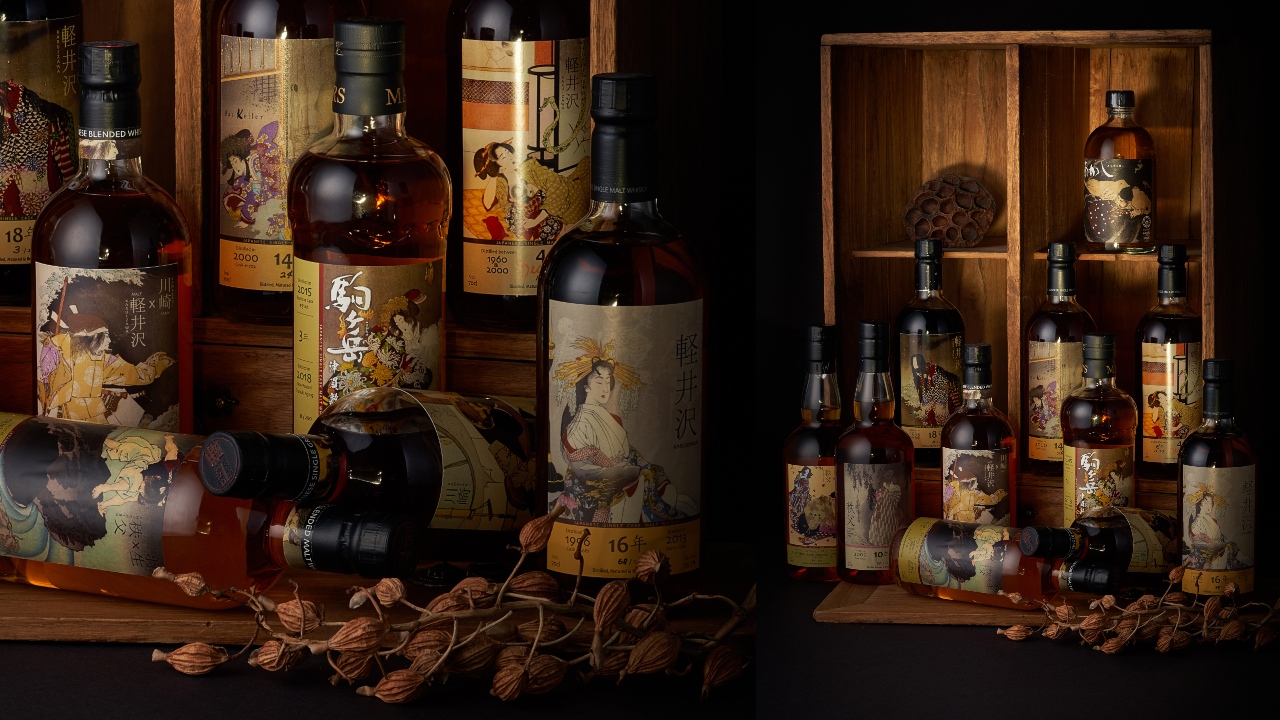 The fruit of a collaboration between whisky expert Stefan van Eycken and various renowned Japanese distilleries, each bottle in the 'Ghost Series' whisky collection bears a signature print from Tsukioka Yoshitoshi's ukiyo-e series 'New Forms of 36 Ghosts'. The 'Ghost Series' was launched in 2013 and remains notoriously difficult to collect in its entirety, with only 22 full sets in existence. This particular lot features 11 bottles in total, with whiskies representing the Karuizawa, Hanyu, Kawasaki, Chichibu, Eigashima Akashi, and Komagatake distilleries. 
---
Karuizawa 52 Year Old Cask #8852 Streams of Time
Auctioned by Sotheby's online for HK$471,200.
A choice lot in Sotheby's Hong Kong's largest online spirits sale to date, this Karuizawa 'Streams of Time' expression (63.1 percent ABV) is one of just 150 bottles. Thought to have been distilled in 1965 (or even earlier), it was aged in sherry cask and bottled in 2017 – and at the grand age of 52 years old, it equals the oldest whisky to be released from Japan's most revered closed distillery. It is presented in an etched bottle and a carved Jichimu wooden box that depicts ripples on the ocean. 
---
Michael Jordan's 1985 Player Sample Air Jordan 1s
Auctioned by Sotheby's online for US$560,000.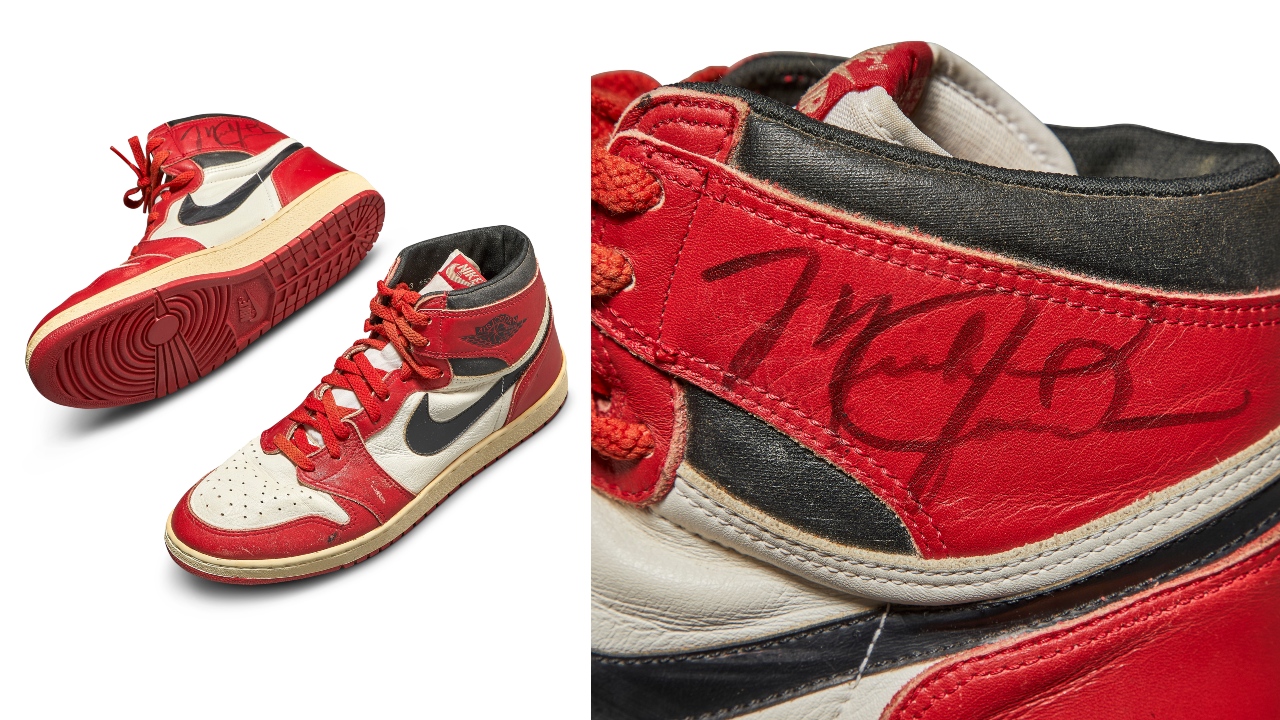 A frenetic bidding war during the final 20 minutes of Sotheby's The One: MJ's Air Jordan 1s online auction helped set a new world auction record for any pair of sneakers. Given that they were Michael Jordan's game-worn, autographed Nike Air Jordan 1s from 1985, perhaps that was to be expected. A Player Sample, they were exclusively crafted for Jordan in sizes 13 and 13.5, featuring the Chicago Bulls colours of white, black and red, supple leather, and a unique cut that was specific to the basketball star. 
---
Ready For Bids
Annie by Ed Ruscha
Bidding commences on 10 July through Christie's online.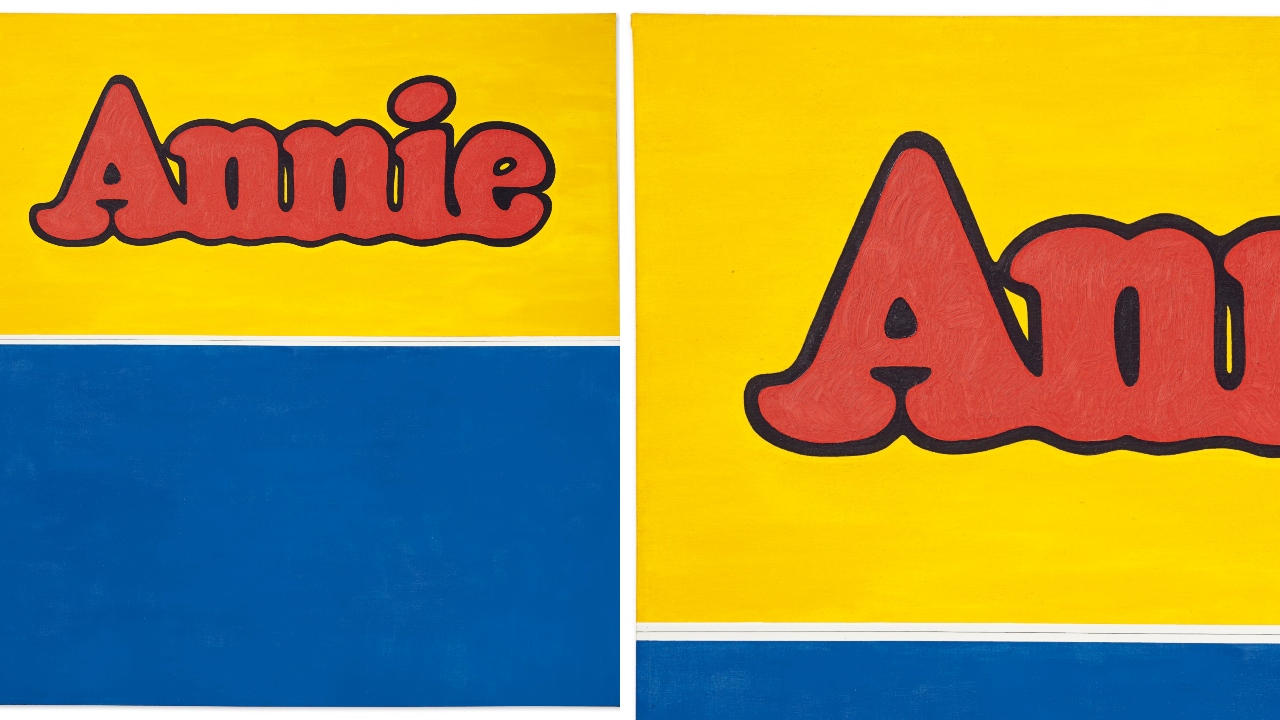 A highlight of Christie's ONE: A Global Sale of the 20th Century auction – a groundbreaking relay-style auction that utilises streaming technology – American artist Ed Ruscha's oil and graphite on canvas work carries an estimate of US$20-30 million. Executed in 1962, the work was inspired by the comic strip Little Orphan Annie, and is the first in a series of paintings that have formed the backbone of Ruscha's career. Bidders will have to be quick off the mark, as the sale will take place in real time across the timezones of four of the art world's major hubs: Hong Kong, Paris, London, and New York. 
---
The Sam Sui Worker by Georgette Chen
Bidding commences on 10 July through Bonhams in Hong Kong.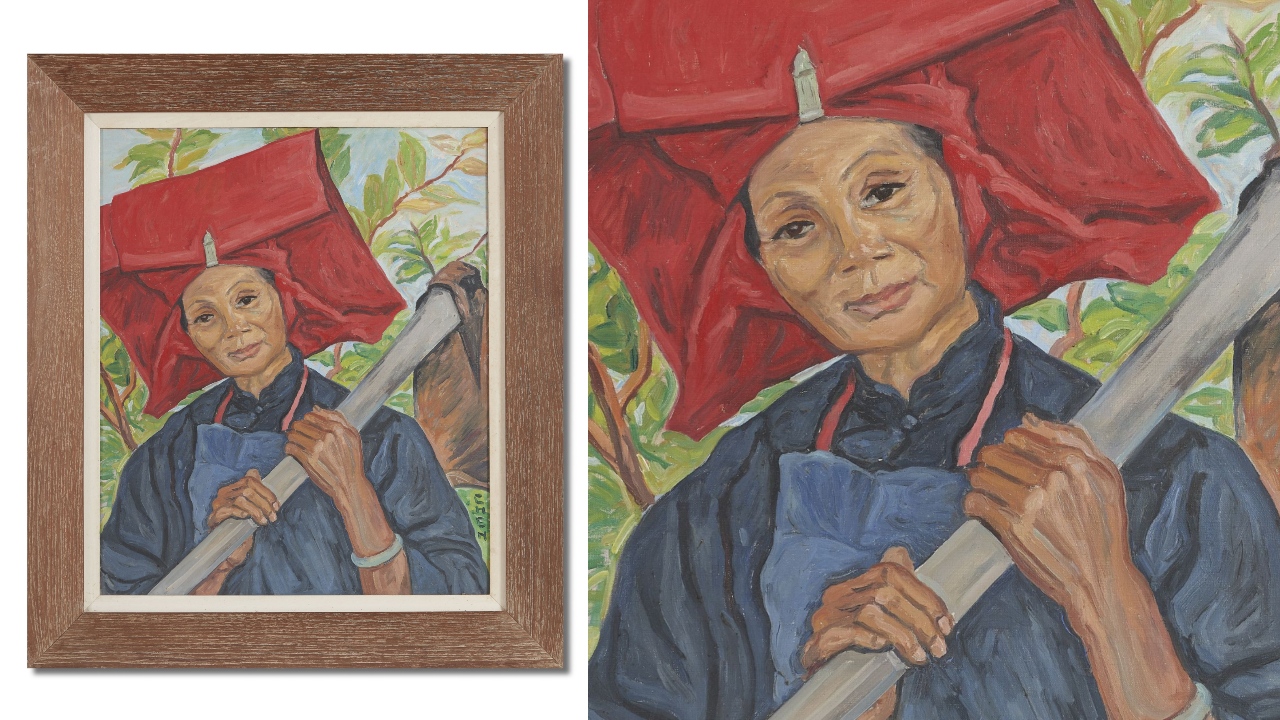 Estimated to sell for between HK$1.2-1.8 million, Georgette Chen's 1961 oil on canvas portrait is expected to attract plenty of attention at Bonhams' Modern and Contemporary Art sale. The work depicts a samsui worker (one of many female field labourers who journeyed from Southern China to Southeast Asia in the early to mid-20th century) and the grit, labour and industry that migrants like her came to embody. This is the first time that a woman's portrait by Chen – one of the most cosmopolitan Asian female artists in the 20th century – has appeared in the market, making it a highly desirable lot. 
---
Ressence and Sotheby's Winning #WatchAgainstCovid19 Design
Bidding commences on 11 July through Sotheby's in Hong Kong.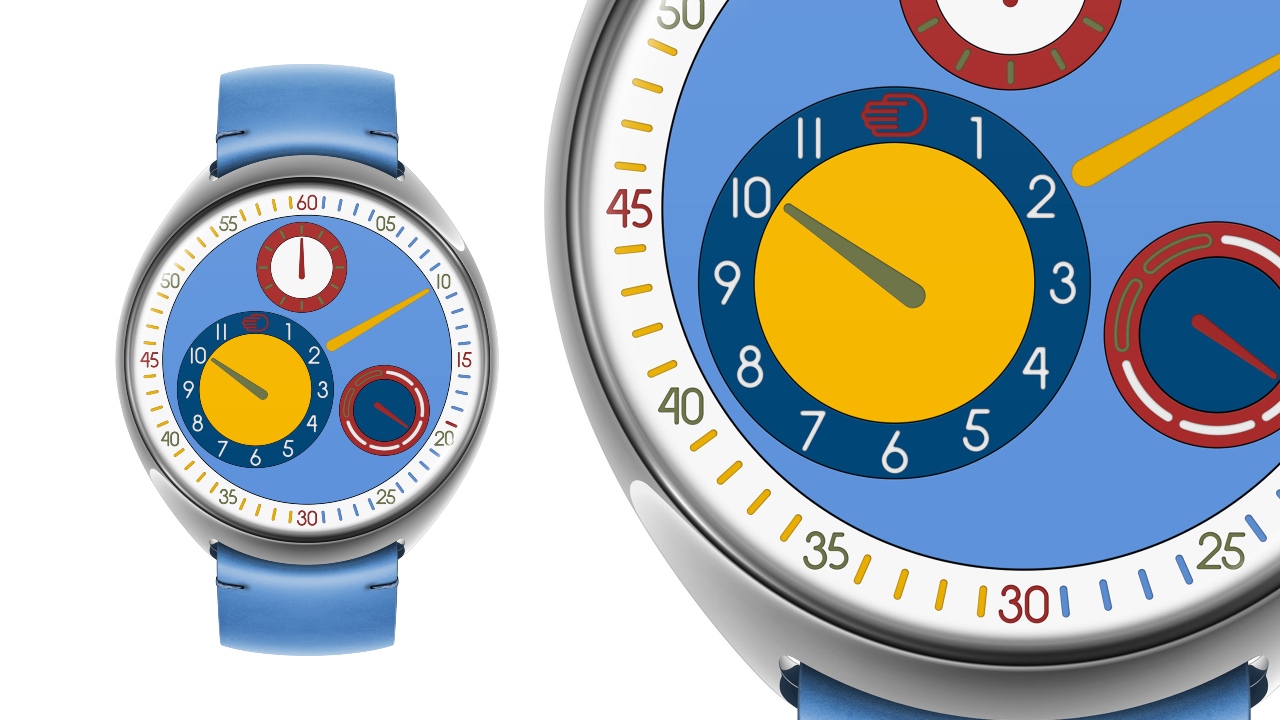 After launching a competition that offered horologists the opportunity to create their own interpretation of one of independent watchmaker Ressence's latest models, the Type 1 Slim, the winning design – selected from 466 entries – will appear at Sotheby's Hong Kong's Important Watches sale. The pastel blue watch, created by English father-of-two Raymond Ramsden, has been produced by Ressence's manufacture in Switzerland and – once sold – will benefit the Covid-19 Research Programme run by KU Leuven University in Belgium.