While Montblanc's explorer-themed 1858 collection gets most of the attention today, the maison has introduced a couple of striking pieces that prove it is not neglecting its other offerings. The Orbis Terrarum is a world timer that is part of the pocket watch-inspired Star Legacy product line and this year sees two new visually updated executions. The layout remains unchanged; surrounding a map of the world as seen from the North Pole are a city disc and time zone disc that simultaneously displays the time in 24 time zones around the world. Travel-inclined wearers of this watch will appreciate the pusher at 8 o'clock that conveniently sets local time and while keeping the rest of the watch synchronised.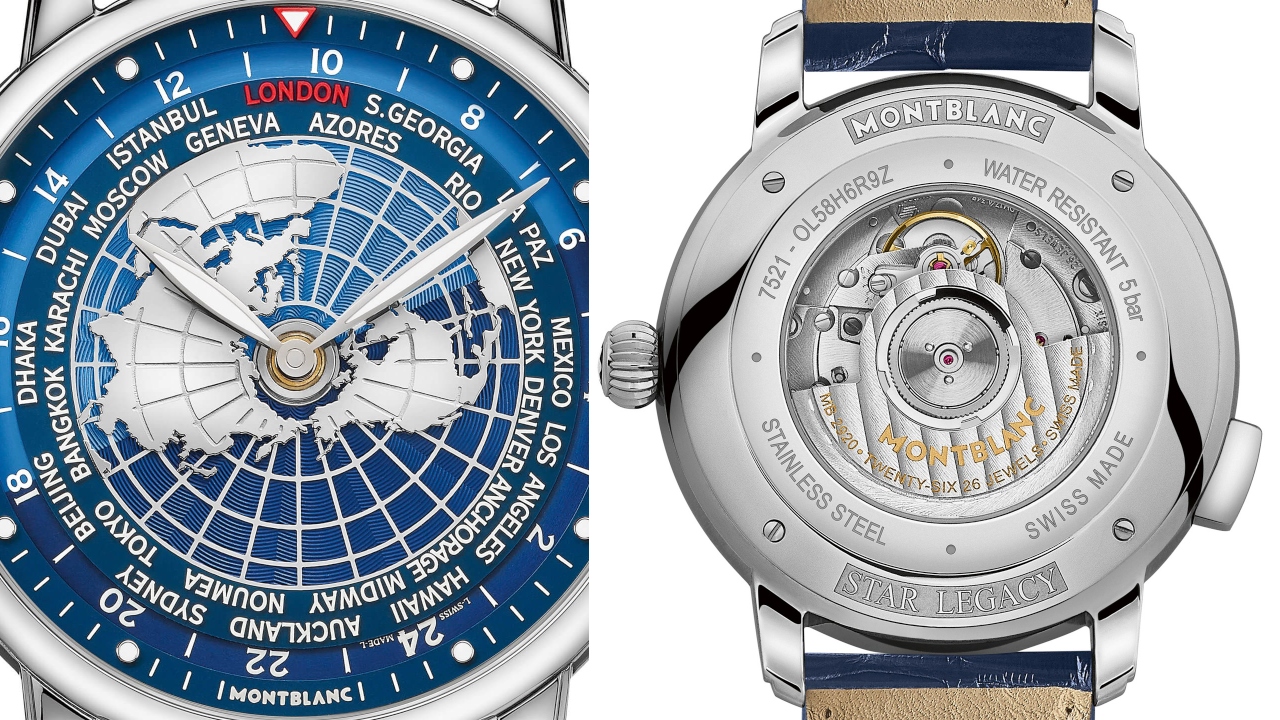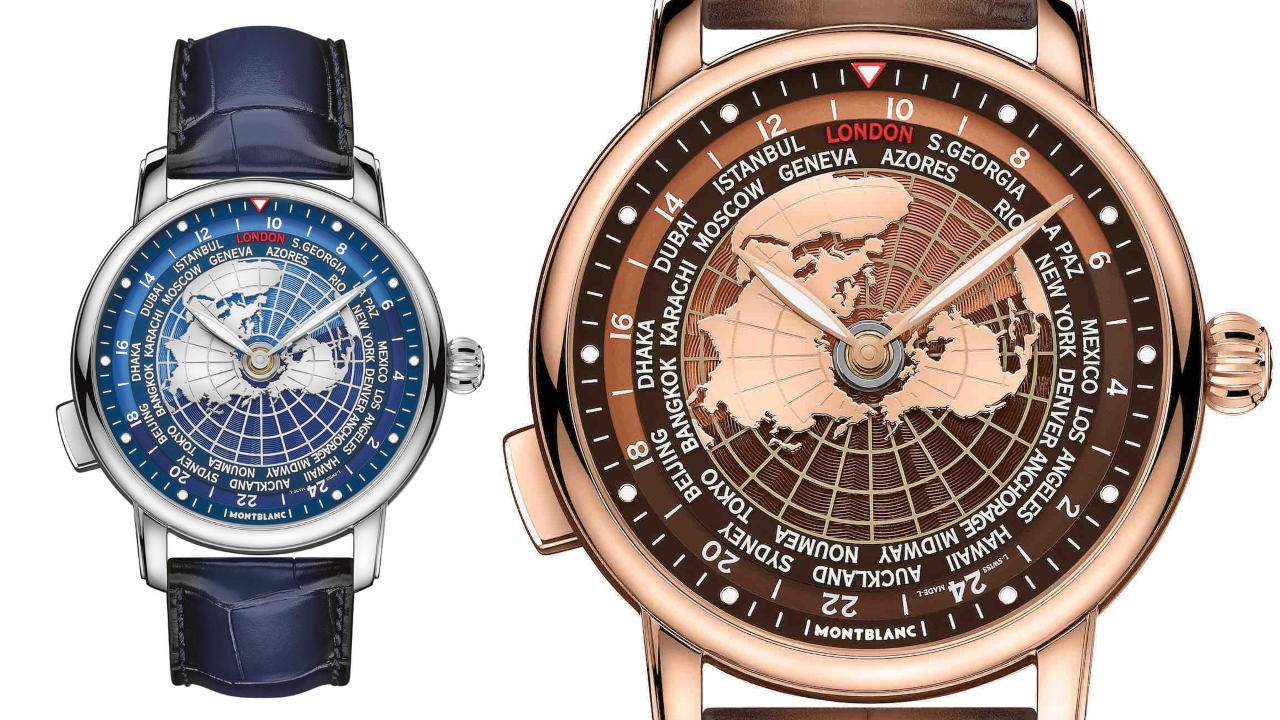 The new Orbis Terrarum comes in a 43 mm case, in a choice of steel with blue dial (RM28,750) or the 500-piece limited edition rose gold with brown dial (RM86,260). The dial of earlier Orbis Terrarum had a colourful world map over a white colour scheme, resembling an old-school chart or atlas; its 2020 versions have opted for a refined look that is simpler, but more eye-catching, with the map metallically depicted in rhodium or rose gold on a guilloche backdrop that suggests ocean waves. The watch face is divided into a darker and lighter half to depict day and night.
There is an understated depth to the construction of the watch, with the dial in fact in two layers – the upper layer is partially transparent, and it is on this the world map and latitude and longitude lines seem to float. However, the leaf-shaped hands and the onion crown, topped with the Montblanc star logo, bring it all back to the vintage inspirations that continue to fuel Montblanc's contemporary watchmaking.