In a time when small SUV crossovers are becoming ever more popular, BMW has bucked the trend with the X7 xDrive40i (about RM862,000) – a hulking statement of an SUV that is unabashedly excessive. 
Or is it? Yes, the X7 has an imperious external demeanour – there is no questioning its size – and the front grille looks especially massive beneath the tall bonnet, flanked as it is by razor-thin headlights. Inside, however, it is a different story, with the crystalline top of the gear selector and its illuminated 'X' the only real superfluous indulgence. The glossy wood trim, electroplated accents, 16-speaker Harman Kardon sound system, active seat ventilation, the lush leather of the minutely adjustable seats – this is luxury, yes, but with a purpose. Business-like, even, and familiar. The X7 has indeed taken its cues from the 7 Series.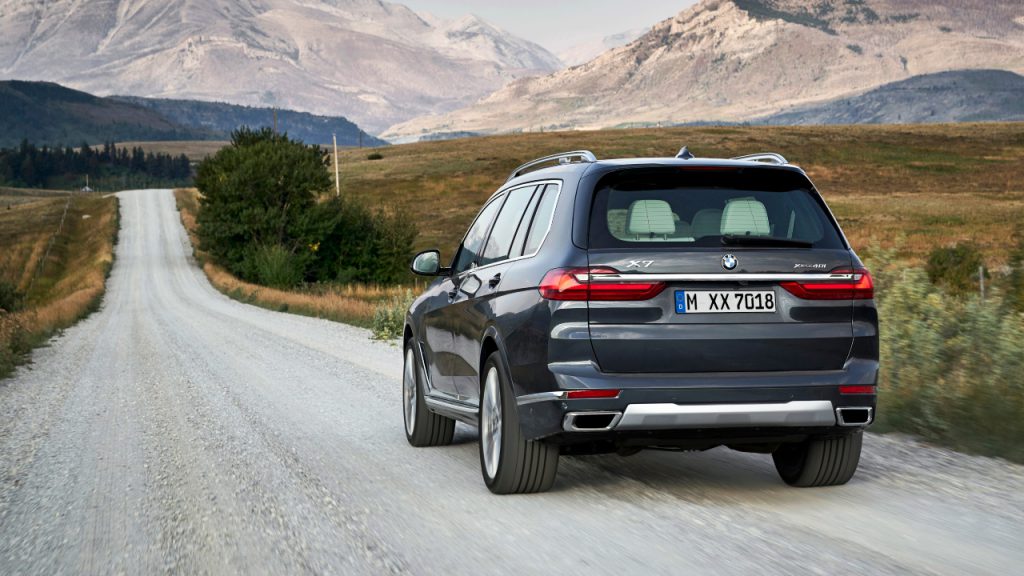 Indeed, the X7 has a feature set and operating system essentially identical to the facelifted 7 Series launched in Malaysia early last year. This means the latest in BMW technology, including an electronic 12.3-inch instrument cluster, equally large central touchscreen, head-up display, and the latest in BMW's industry-leading operating system. Cutting-edge additions include gesture control, which reads specific hand movements made above the centre console and translates that into simple actions like adjusting the volume, and a voice-controlled personal assistant that allegedly responds to natural speech. In reality, these two are a bit finicky to get working consistently, but all tech has to start somewhere, and they do indicate BMW's desire to remain at the forefront of technology. 
READ MORE: The BMW M8 Competition Coupe Will Have You Wishing You Could Drive On A Racetrack
The X7's claim to fame and its clear differentiator is, of course, its enormous size – but even this makes sense given it seats up to seven, and the rearmost seats genuinely have adequate room. Behind the electrically operated tailgate is 325 litres of boot space, which balloons up to 2,120 litres when middle and rear rows are folded down. All seats can also be adjusted or folded down electronically, and a single button will lower or raise them all at once – it is a quite fascinating electro-mechanical symphony to watch as they juggle themselves into position. There is also a six-seat option, which swaps the middle row for two individual, fixed seats. With a two-metre width and 3,105 mm wheelbase, this size means city outings can have hair-raising instances, but the omnidirectional cameras help avoid any unfortunate close encounters.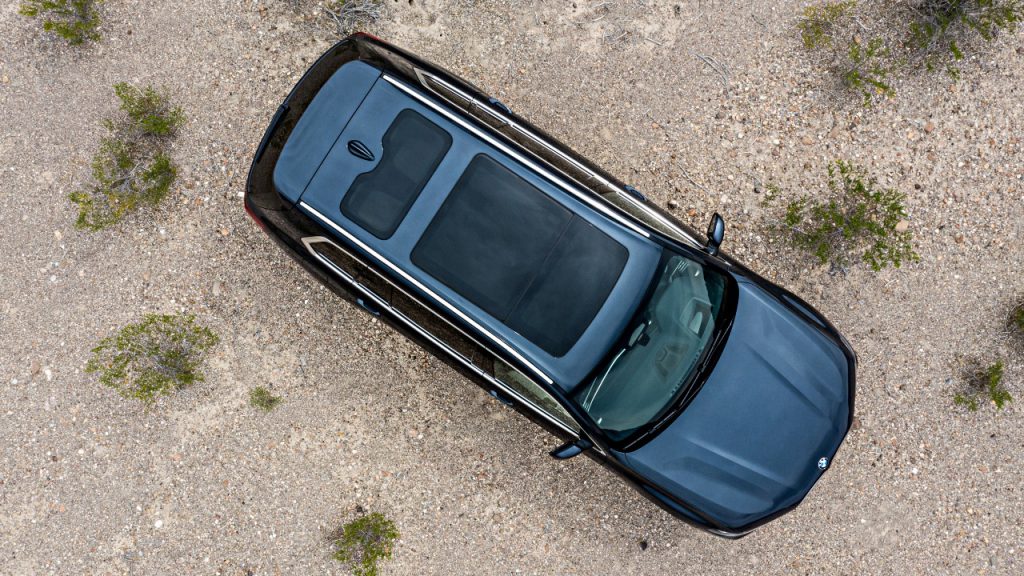 In terms of road performance, the X7 is also reminiscent of the 7 Series: plush and refined always, taut when necessary. For the first time, active roll stabilisation is on an X-series vehicle, limiting the amount of body roll and allowing the X7 to corner with a confidence befitting a much smaller vehicle. There is, unavoidably, a disconnect from the tarmac in a way that not even the 7 Series has, but this is no surprise for an SUV – in fact, what is surprising is just how much of BMW's sporty character manages to lurk in what is supposed to be a fundamentally un-sporty format. The adjustable air suspension is the icing on the cake, which adjusts to five different levels over an 80 mm span.
Hauling around some 2,300 kg is a big ask of the turbocharged 3.0-litre straight-six, and indeed during aggressive manoeuvres the X7's noticeably tops out the available 340 bhp of power. But for more reasonable use, it is remarkably, almost curiously, sufficient, and consistent across the RPM range. This, along with the buttery shifting of the eight-speed gearbox, meshes well with it's the X7's comfort-conscious role, but there's a willingness and organic responsiveness to the engine that makes for surprising fun with its 0-100 km/h time clocking in at 6.1 seconds.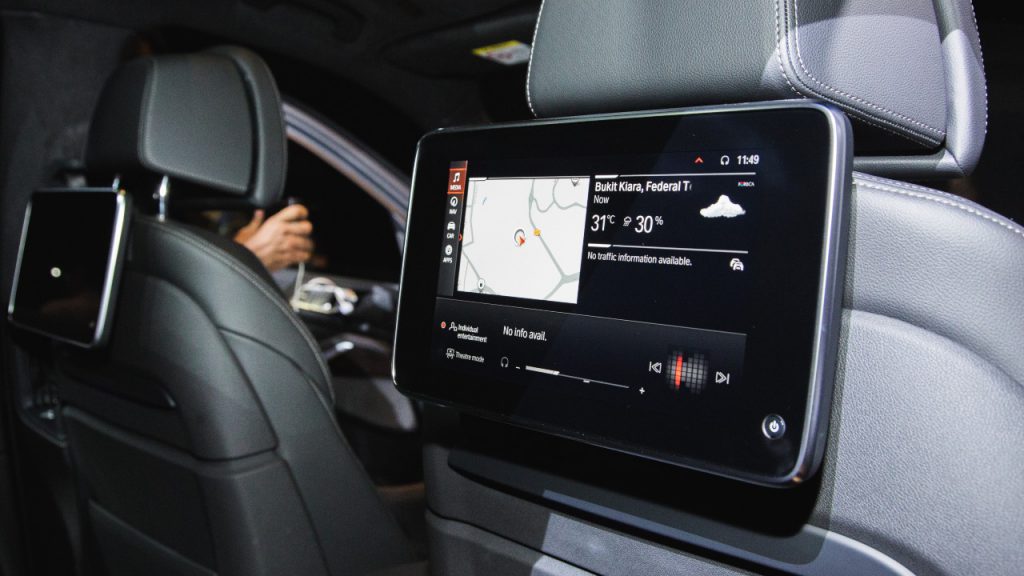 In many ways, the X7 has supplanted the 7 Series as BMW's premier passenger vehicle. For those luxuriating within, it retains all the comfort and features, with the added benefits of extra flexibility and spaciousness. It could take four people and their golf bags out for a day, or ferry an entire family from KL to Penang with a week's worth of luggage – all in a balanced cocktail of comfort, driving dynamics and style, and one that effortlessly melts away the miles. The X7 rides 60 mm higher than even the X5, and this affords a more upright, natural seating position – that, combined with the claustrophobia-defeating panoramic sunroof and outstanding comfort and quietness gives the illusion of floating through traffic. Lounging in the X7, cross-legged as if at home on a couch while flipping through entertainment options with one of the two the rear touchscreens as the landscape speeds past, one will not miss the limousine. In fact, the limo by comparison seems like a quaint, old-fashioned concept.