Iced drinks have been getting steadily more popular, especially amongst the young, a trend that has not escaped Nespresso's noticed. For some time now, the capsule coffee brand has released annual limited editions that are specifically tailored towards coffees of a frosty nature, and this year is no exception. The new additions to the Barista Creations for Ice range have five years of development behind them, time necessary to get the precise characteristics of bean origin, roasting and grinding correct. They arrive as a complementary pair with somewhat self-explanatory naming: Freddo Delicato and Freddo Intenso. Freddo Delicato is a lighter style of Kenyan coffee that concentrates on graceful, fruity and invigorating notes. Freddo Intenso is a darker, bolder blend of South American and Indonesian beans that has a woody intensity that maintains itself through masses of ice.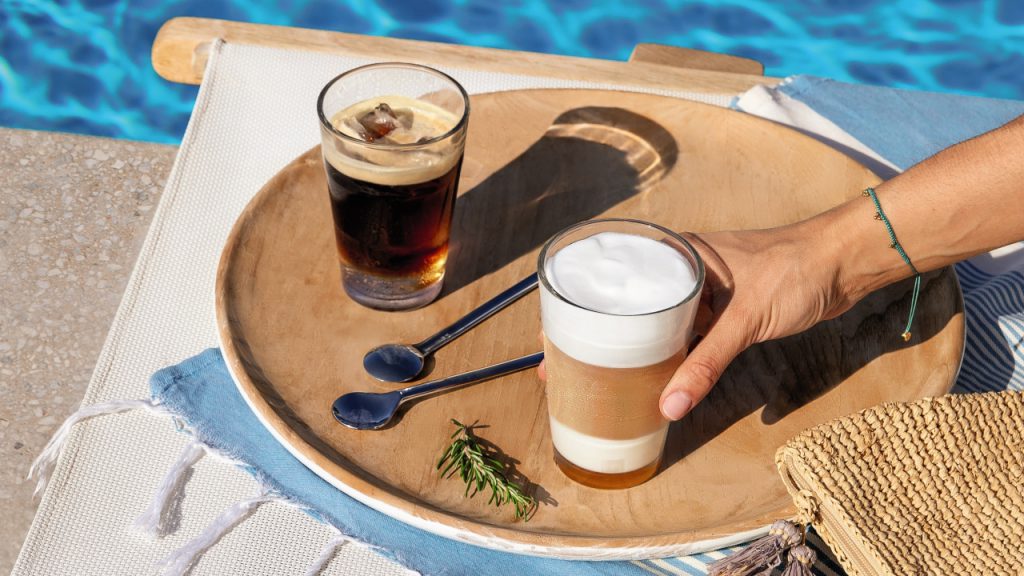 Each of these are also presented with a signature drink suggestion, designed to expose the best of each coffee's qualities. Freddo Delicato's is the Fizzy Iced Peach, which uses peach syrup and sparkling water to create an exceptionally refreshing beverage. Freddo Intenso is adventurously paired with salted caramel syrup and a spring of rosemary in the Iced Rosemary Latte, which is full-bodied, satisfying, and indulgent. The syrups used in these recipes are from the renowned French brand Monin, with which Nespresso has partnered. A limited edition set of three 50ml bottles – in flavours of Salted Caramel, White Peach and Blackcurrant – is available for those looking to start experimenting.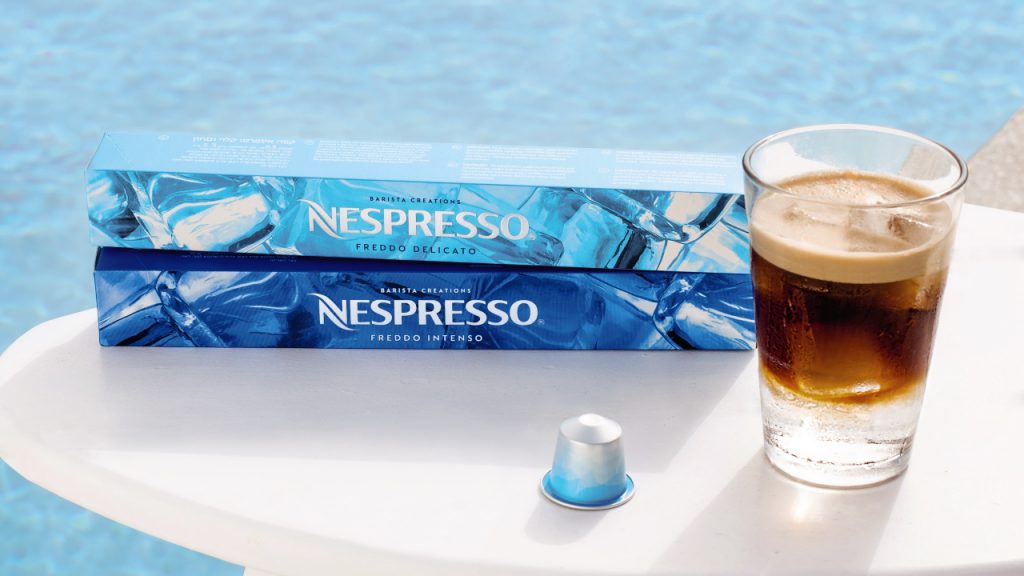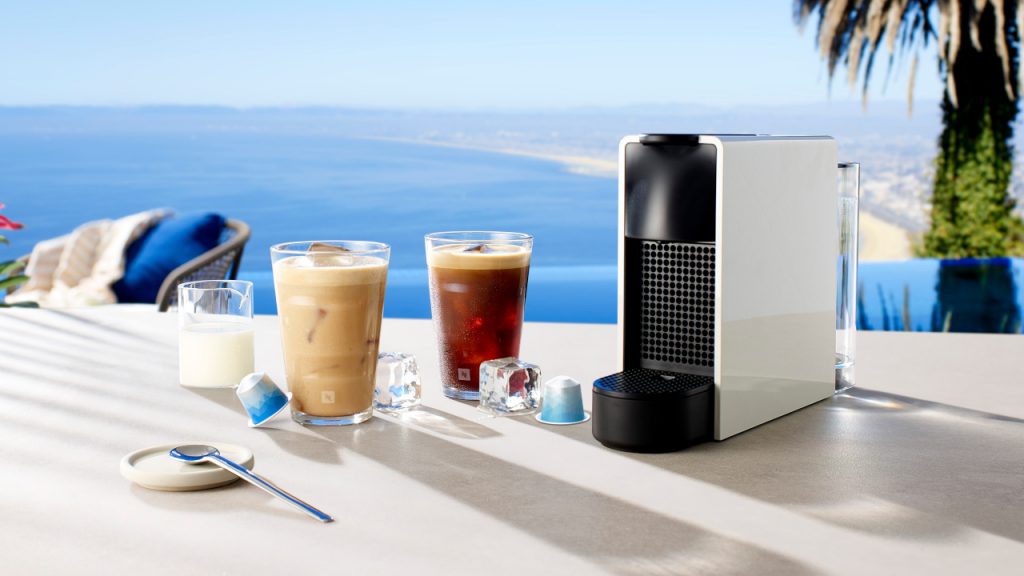 Although these drinks are easy-to-make at-home treats – which, indeed, is Nespresso's calling card – the brand has also partnered with seven local cafes and bakeries to bring Barista Creations to a dine-out experience. Until 20 September, these eateries will be offering a signature dessert that is infused with a Nespresso flavour. Whether a pie, cake, or mocktail, there is something for everyone.