This is the best time to get your hands on an immaculately made mooncake. Kuala Lumpur's finest artisans are offering a variety of these traditional Mid-Autumn treats, available throughout September to celebrate the autumn solstice and to herald a time for reunions with your nearest and dearest. 
St. Regis Kuala Lumpur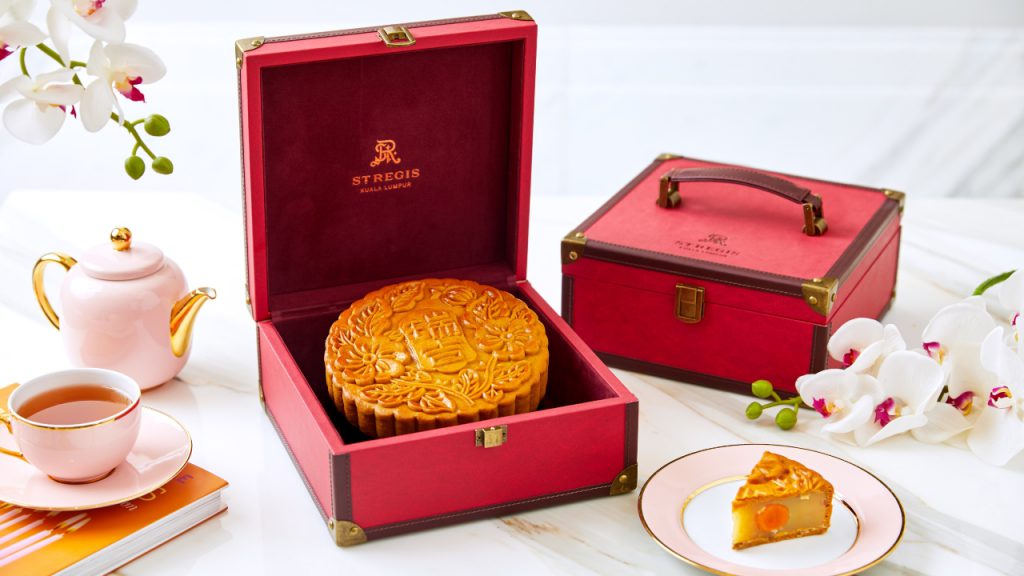 St. Regis Kuala Lumpur are once again offering their signature 6.5-inch super mooncake with a dizzying 8 yolks and the finest ingredients. Gift your cakes in the whimsical travel trunks which are elegantly kitted out in red faux-leather with vintage brass studs and clasps. These Mid-Autumn gift sets are perfect for repurposing after you are done enjoying the tasty delights. The Classic Trunk houses 4 lotus seed single egg yolk mooncakes (RM180) while the Super Mooncake Trunk houses the 6.5" Prosperity Mooncake (RM200).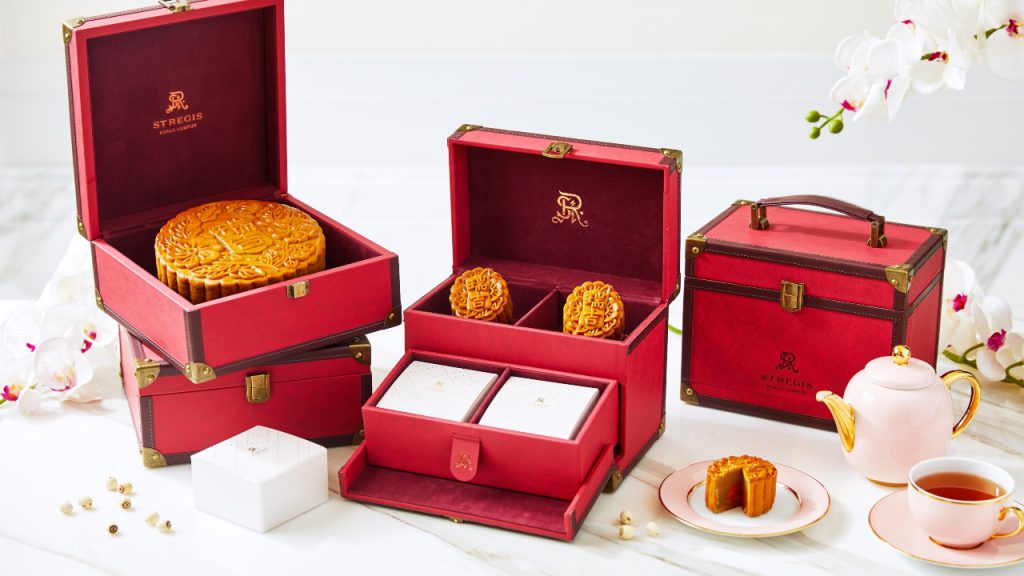 For more information or to place an order: Call +6012 2801 303 or Email: [email protected].
---
Nobu Kuala Lumpur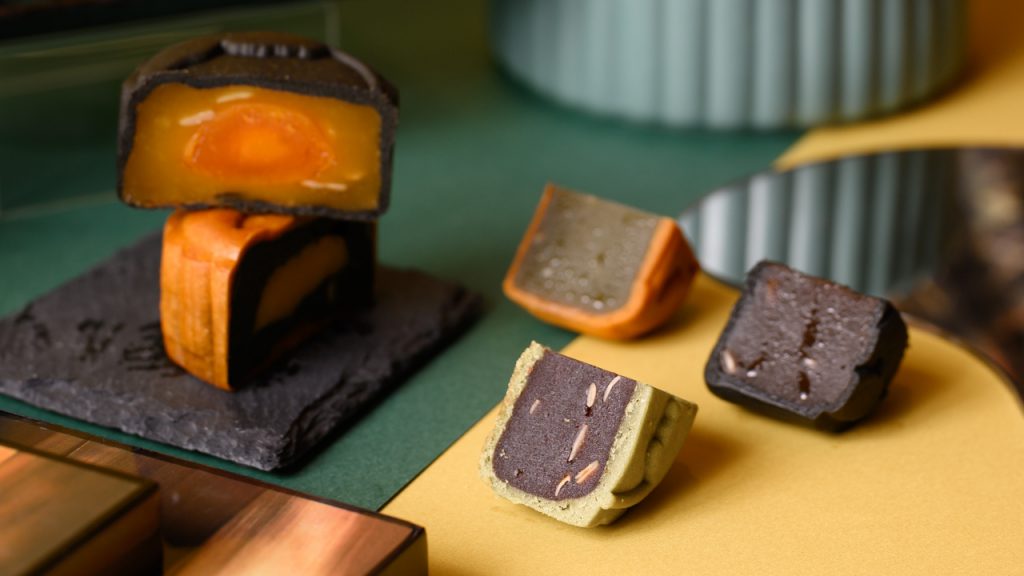 A sense of nostalgia and curating an experience true to the Nobu identity were the inspiration behind the Full Moon mooncake box from Nobu Kuala Lumpur. Each box features four variants of mooncake – Green Tea Lotus, Black Sesame Lotus, Kabocha (Pumpkin) Lotus with Single Yolk and Red Bean Paste – each providing a unique interpretation of quality ingredients. Be sure to bite into the Kabocha (Pumpkin) Lotus with Single Yolk as its slightly sweet and earthy flavours will sing of traditional textures with modern flavours.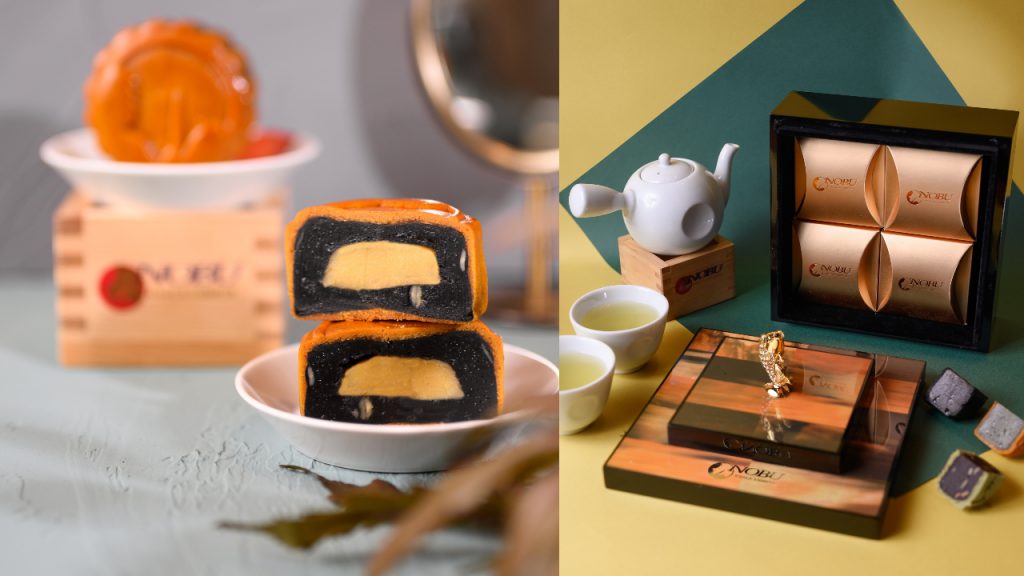 Nobu Kuala Lumpur's mooncake boxes are priced at RM128 each and will be available at Nobu Kuala Lumpur and at Mid Valley Megamall's mooncake exhibition at South Court until 1 October. 
For discounts on bulk orders: Call +03 2164 5084 or WhatsApp 019 389 5085.
---
READ MORE: The Best Places In Kuala Lumpur For Mooncake Collections This Year
Mandarin Oriental, Kuala Lumpur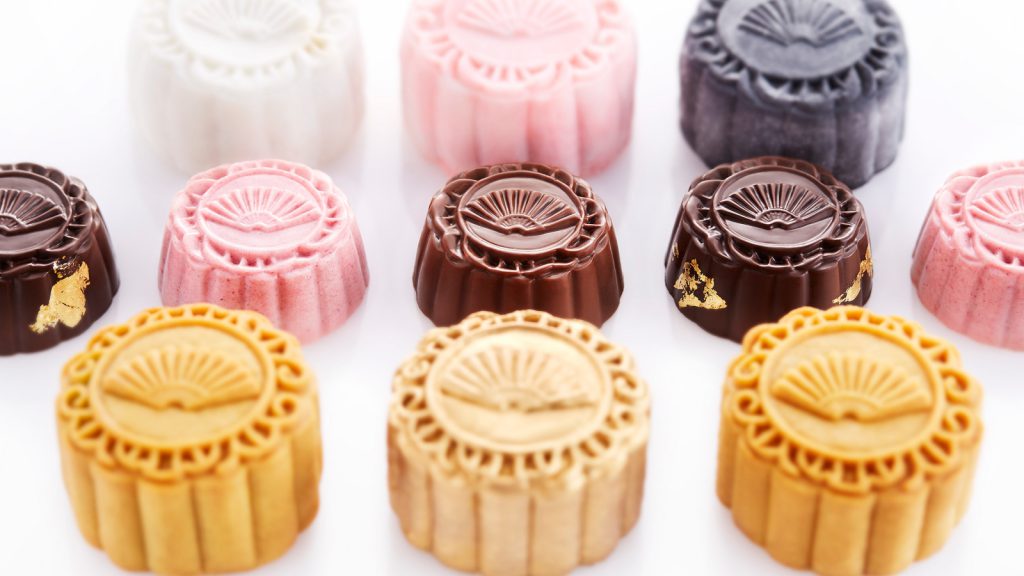 A variety of choice awaits those visiting Mandarin Oriental Kuala Lumpur's Halal-certified Lai Po Heen. This year there is a brand new collection of the famous Chocolate Mooncakes that feature Malaysian single origin dark chocolate that is made with locally sourced cocoa beans from Pahang. For traditional pastries, choose from the indulgent Special Edition Mooncakes where each mooncake is intricately sprayed with edible gold dust, or a healthier version with the Low sugar white lotus paste mooncake. Mooncakes are priced at RM33 onwards per piece.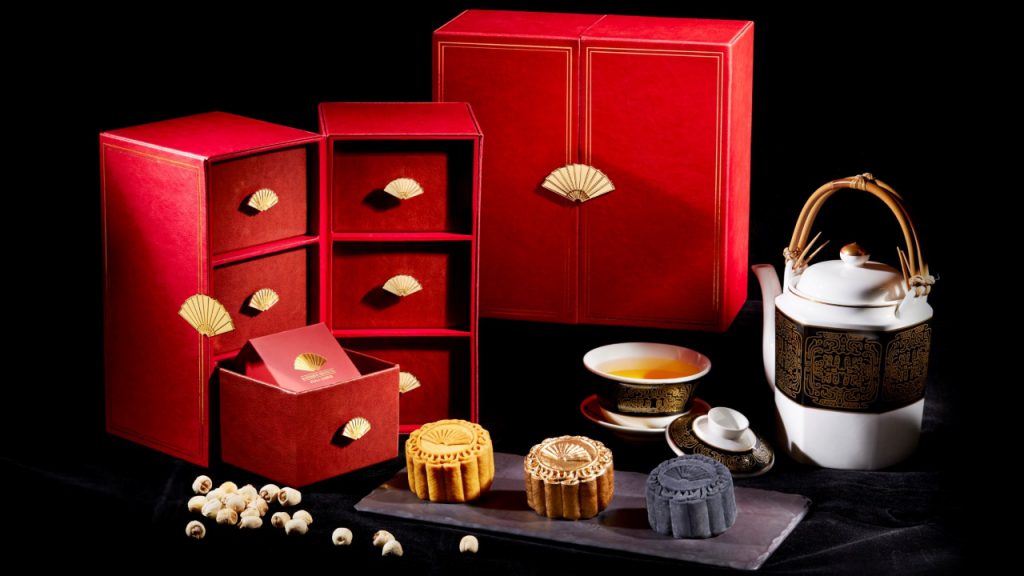 To purchase, visit the Mandarin Oriental Online Shop Kuala Lumpur or the Mid-Autumn Festival Desk from 9 am to 9 pm daily at the lobby. For more enquiries or orders, please email [email protected].
---
The W
Mid-Autumn festival never looked so good with the vibrant pop of colour that comes with W Kuala Lumpur's mooncake set. The mooncake set includes 4 mooncakes of your choice encased in a reversible sequined bedazzled box that you can show off in a brightly coloured orange or blue tote bag that were inspired by a recent collaboration between gallery curator Edith Ho and artists dubbed the Gung HO collective. Mooncake flavours include Red Bean Paste with Tangerine, Almond Skin and the White Lotus Seed Paste Double Yolk. Mooncakes are priced at RM41 onwards per piece and orders of 4 and up come with the limited edition reusable tote bag (RM168).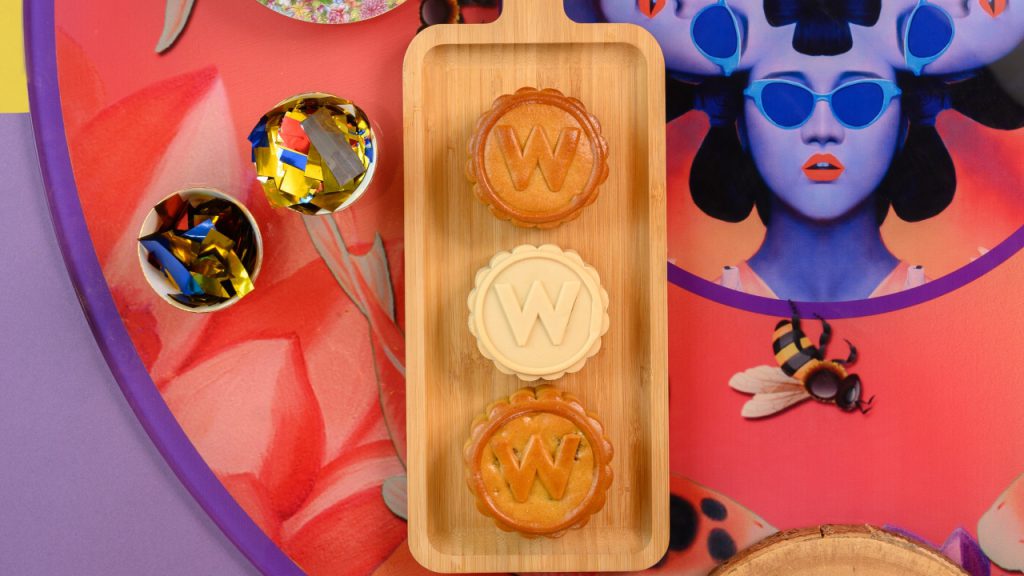 For enquiries or to purchase, drop by W Kuala Lumpur or Pavilion Kuala Lumpur's Mid-Autumn Festival showcase from 9 September till 1 October 2020. You can also call +6012 347 9088 or Email: [email protected].
---
Awfully Chocolate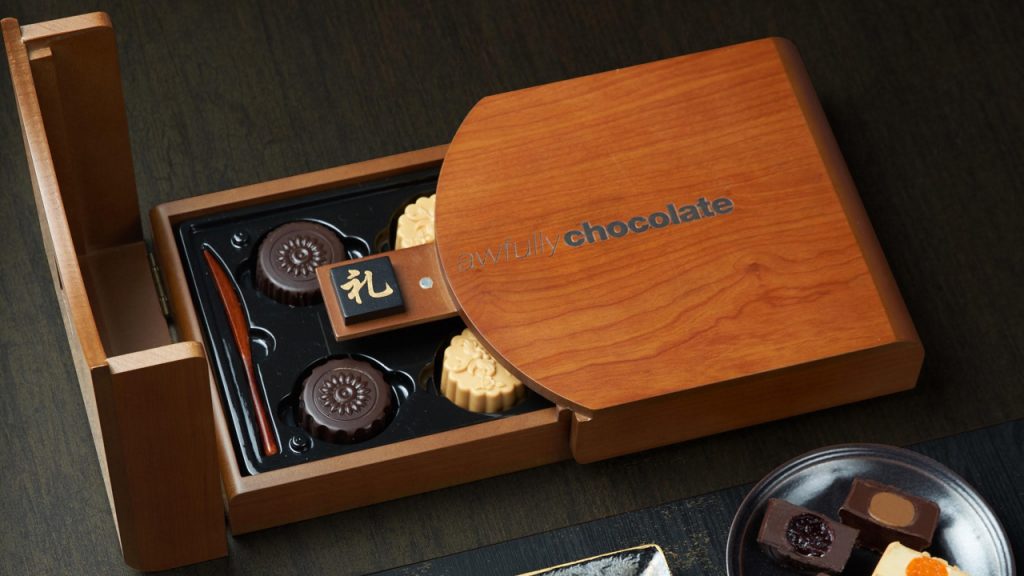 Awfully Chocolate makes its introduction into the Malaysian market with exquisitely presented premium mooncakes that come encased in a handcrafted wooden keepsake chest. The artisanal Chocolate Truffle Mooncakes boast of luxury cacao flavours in every bite and come in a mix of four different flavours, comprising two each of our luscious Chocolate Autumn Berries, Matcha Dark Chocolate, Dark Milk Espresso and Caramel Calamansi Truffle Mooncakes. For the traditionalist, there is also the Classic Baked Mooncakes that come individually packaged in gold brushed metal tins with engraved wooden lids. The Chocolate Truffle Mooncakes (8 in a box) and Classic Baked Mooncakes (4 in a box) sell at RM248 respectively. 
These boxes are available for purchase at Pavilion Kuala Lumpur's Mid-Autumn Symphony starting on 9 September till 1 October or Sunway Pyramid's Moonlit Reunion from 14 September to 1 October.
To order WhatsApp +60 11-3634 2778.