Twelve industry leaders put South East Asia under the microscope and tell us what's needed for the region to fully unleash its potential in the near future. Here are Pantai Hospital Kuala Lumpur's Erica Lam and Dr Kevin Sek.
Read the full series The Future of South East Asia.
---
By Erica Lam 
Both public and private healthcare have come together in this fight against the pandemic through sharing and optimisation of resources, something we see happening throughout the South East Asian region. This integration of public and private services starts from private labs and healthcare providers appointed to conduct Covid-19 screening, the decanting of non-Covid patients to private hospitals, private healthcare workers working in public hospitals and similarly loaning ventilators to public hospitals.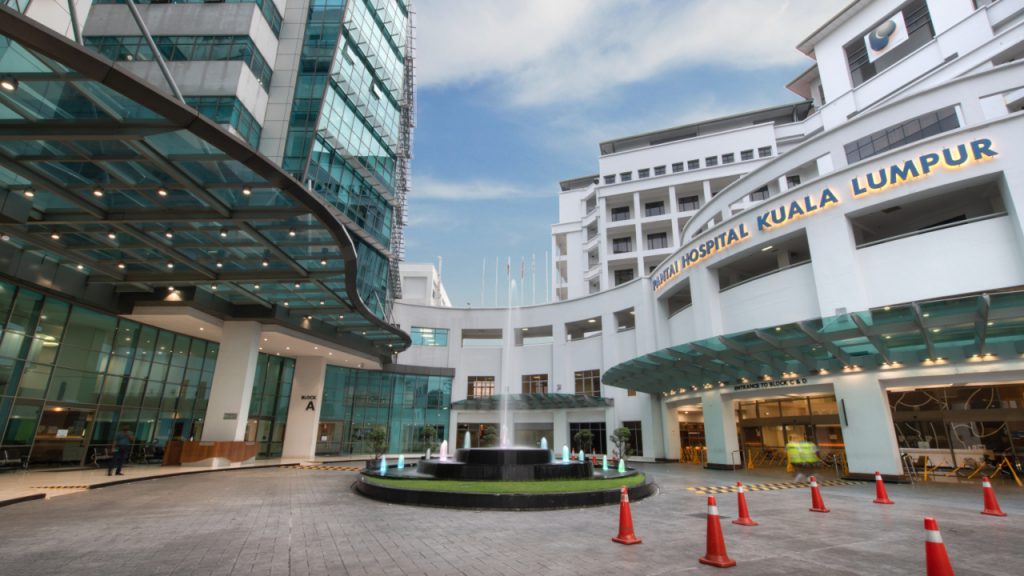 Our Pantai Premier Pathology is one of the appointed private laboratories by the Malaysian Ministry of Health to conduct Covid -19 tests and has carried out close to 100,000 Covid tests to optimise the country's diagnostics capacity. In our neighbouring countries like Singapore and Indonesia, private hospitals are co-managing Covid -19 patients. These crossover collaborations facilitate treatment accessibility and will shape the state of the healthcare industry for years to come.
READ MORE: Here's Why Medical Tourists From South East Asia Can Still Rely On Malaysia
Another aspect that has gained good traction is the fast adoption of digital health. During the lockdown, telemedicine and various online platforms have sprung up to fill the immediate demands of patients who are unable or reluctant to have in-person encounters with healthcare providers. Nevertheless, digital health is not a replacement for the current healthcare deliverables, but a tool to enhance the patient's treatment journey by providing more accessibility. 
In a post-pandemic world, we do expect a proliferation of healthcare and wellness; increased public health awareness and a more participative patient base means that they are more willing to work as a team with the healthcare provider to ensure the best care is received. This ultimately raises the standard of care and improves outcomes. 
We don't know yet what the lasting normal will be after the pandemic. Each health system will have to be more alert and prepared. Meanwhile, the affordability of a new vaccine and its efficacy in protecting against the many strains of Covid-19 will determine public funding and policy on mandatory vaccination. 
For us at Pantai Hospital Kuala Lumpur with over 45 years in healthcare, we are poised to serve future patients by continually updating our range of services with up-to-date medical technologies from the latest radiotherapy machines to nuclear medicine technology and the soon-to-launch Leksell Gamma Knife Icon – all under one roof. We have also embarked on and lead high-quality and cutting-edge research with the aim to better clinical outcomes for our patients. To date, we have seven completed researches and 33 ongoing clinical trials and researches which focus mainly on cancer therapy. 
We also continue responding to the opportunities by growing medical tourism as well as investing in facilities and services. With the growth in digital health solutions, it makes sense for us to review and provide options for the patient treatment journey. Our work with NGOs and societies to develop preventive health platforms deals with the prevention of illness to decrease diseases and their associated risk factors. 
---
Erica Lam is CEO of Pantai Hospital Kuala Lumpur, one of the hospitals under Parkway Pantai – the largest integrated healthcare provider in South East Asia, with 31 hospitals throughout the region. It is a subsidiary of IHH Healthcare, which is the second largest healthcare group in the world by market capitalisation, listed on the Main Market of the Malaysian Bourse and the Main Board of the Singapore Exchange.
---
Smaller, Better, Faster By Dr Kevin Sek
A neurosurgeon from the Pantai Parkway healthcare group details how gamma knife radiosurgery is a microcosm of the evolution of medical treatments.
The whole point of treatment is to ensure procedures are safer, minimally invasive and offer the quickest duration of recovery for patients. Gamma knife radiosurgery, which is used to treat tumours, vascular malformations and abnormalities in the brain, was introduced in the 1980s. It uses 192 different beams of radiation with submillimetre (0.1mm) accuracy to target the treatment area without the need for incisions, akin to a magnifying glass in the sun. There are limitations to its use, depending on the size and types of tumours. It depends on how early the tumour is discovered, but the idea is to localise the lesion within the coordinates and hit it with radiation to reduce and shrink it, sparing the normal tissue. It remains the gold standard and treatment of choice when it comes to radiation treatment for brain tumours.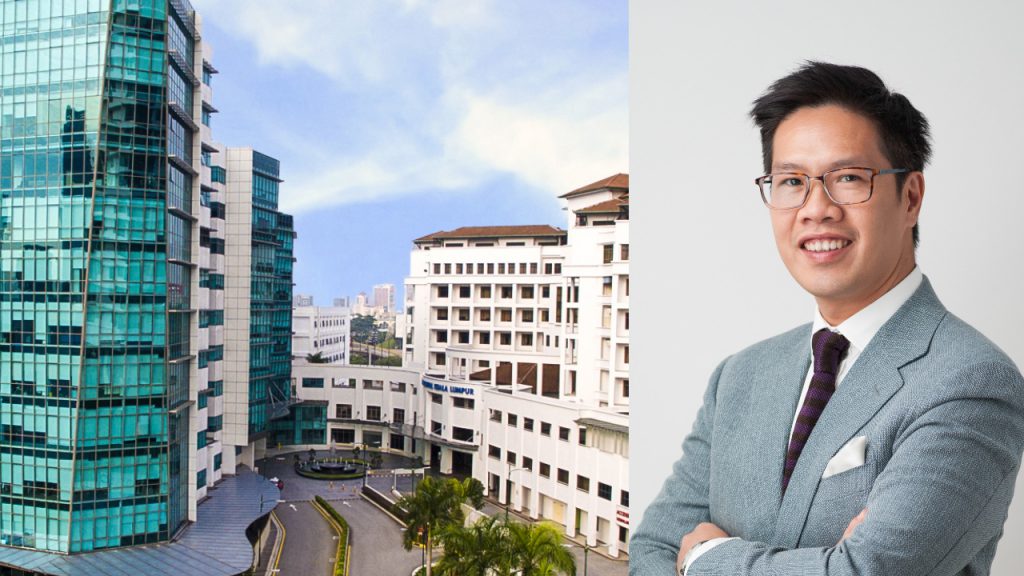 Its latest iteration – the Leksell Gamma Knife Icon (approximately US$5 million) – was delivered to Pantai Hospital Kuala Lumpur prior to the lockdown, the third of such machines in Malaysia after Sunway and Gleneagles. Gamma knife procedures at Pantai would run in the range of approximately RM35,000 to RM40,000, which is less than half the price of open brain surgery (approximately RM70,000) and you get in and out of the hospital in a day instead of surgery which may require a lengthier stay.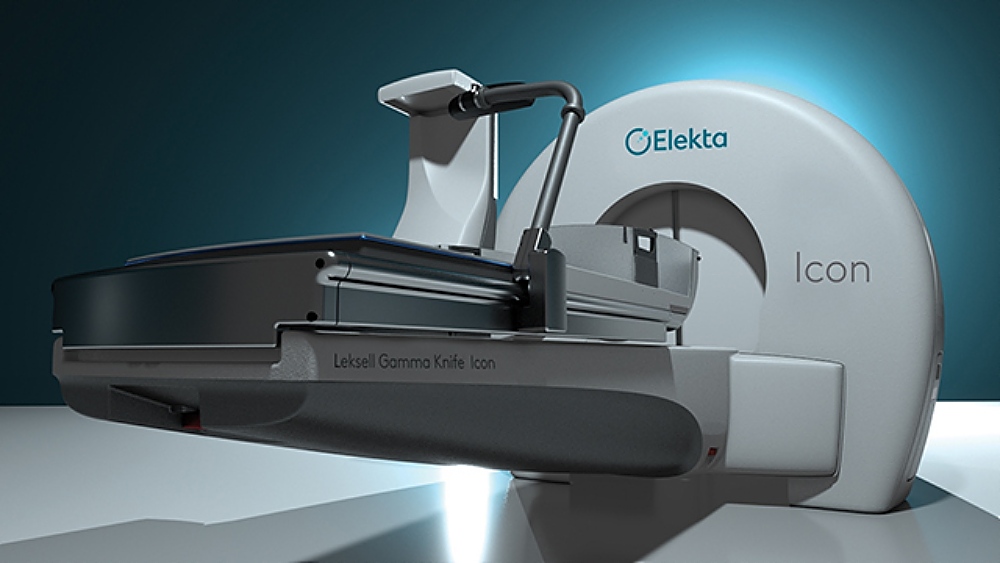 My practice is constantly refined and advanced. It is not good enough to do what you do but you need to constantly think about what you are doing in order to improve. Over the years my practice has changed as I seek a better or more efficient way of doing things. When you are proficient with different treatment modalities, you are then able to select the best treatment option for patients.
---
Dr Kevin Sek is a consultant neurosurgeon, spine and radiosurgeon at Pantai Hospital Kuala Lumpur and has worked on over 500 cases utilising gamma knife radiosurgery during his fellowship in Sheffield.