Welcome autumn with a multi-course indulgence at EQ Kuala Lumpur's Japanese mainstay Kampachi. The Autumn Season Kaiseki features a carefully curated menu by Chef Tsutomu Haneishi, offering the finest seasonal ingredients flown in from Japan. 
Chef Haneishi considers the Kaiseki, a set of courses that are entirely dependent on seasonal produce, to be a specialty of his. The intricate dishes are meticulously prepared and fine-tuned to perfection. Starting his career in food at the tender age of 19 at a traditional Kaiseki restaurant in Tokyo, Chef Haneishi has a wealth of experience spanning 30 years of training and perfecting his knowledge and skills in Japanese cuisine. As his desire to experiment and learn different cooking styles grows, he hopes to bring his flair for the creative and attention to detail to each menu that he curates. "I hope to provide a delectable dining experience that is meant to be savoured by all the senses."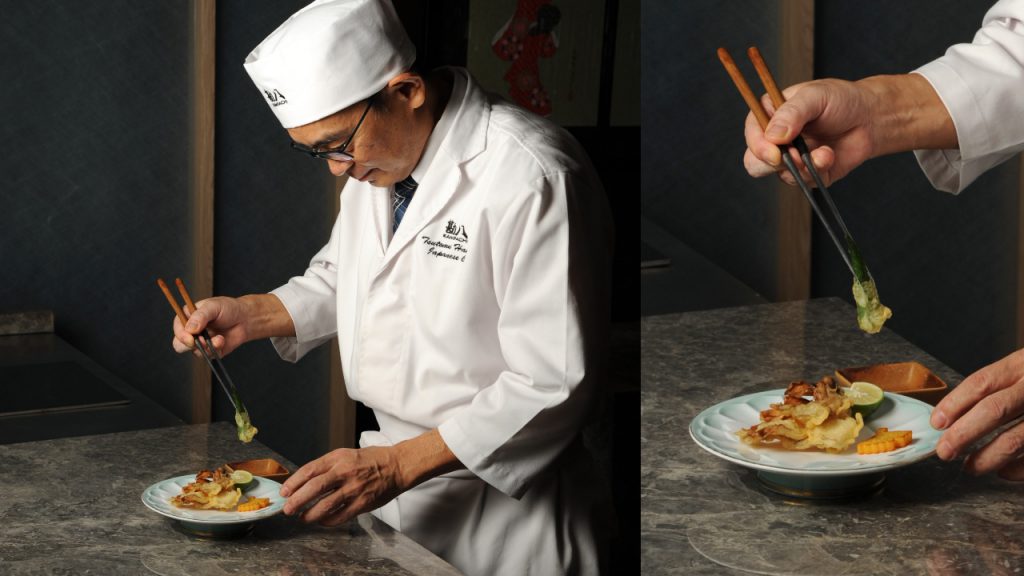 The Autumn Kaiseki will be available for both lunch and dinner. The 5-course lunch (RM350) and 8-course dinner (RM600) menus are curated with an emphasis on the balance of flavours, this is so that the diner will get to experience each ingredient in its truest form.
To start, guests will be served an aperitif of selected Yamada-Jyuro Plum Wine with soda and an appetiser that brings harmony to flavours that come from the land and sea. The Zensai comprises of – Salmon Roe with Rice Malt, Candied Chestnut, Fresh Sanma Burdock Roll, Persimmon and Monk Fish Liver.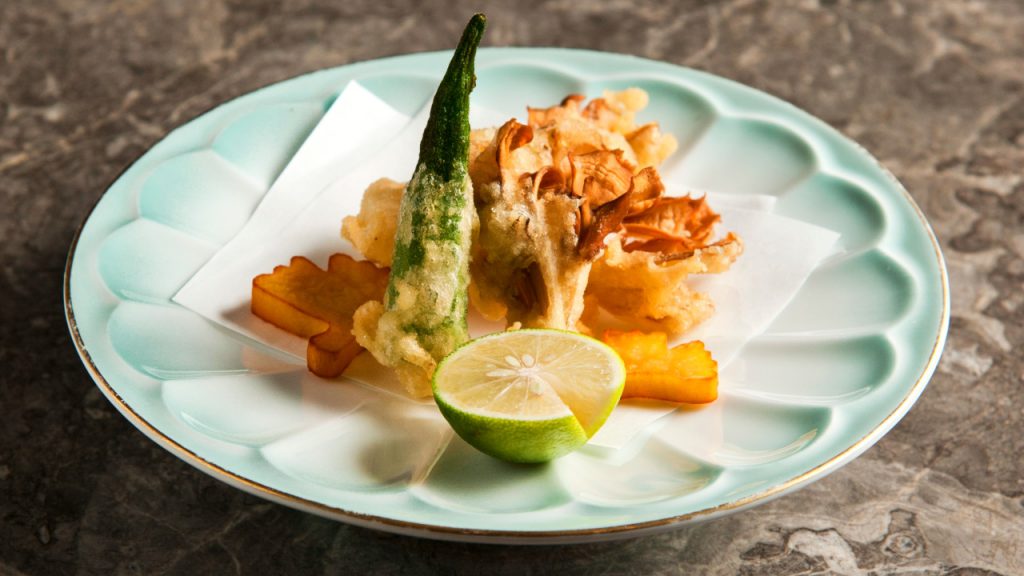 The sashimi course features favourites such as Kinmedai Matsukawazukuri, Maguro Toro and Akagai (assorted raw slices of Splendid Alfonsino, Tuna Belly and Ark Shell). The Yakimono mains are the highlight for both lunch and dinner menus and diners will be able to choose between the Aigamo Japanese Duck Breast or Beef Steak, complete with a soba sushi roll and dessert.
Dinner guests will be additionally treated to the Suimono, an umami-filled clear soup made using Japanese Matsutake and Pike Conger accented with citrus peel as well as steamed pumpkin and rice dumplings, crispy assorted vegetables tempura and a handmade dessert of deep-fried Japanese fig and sweet potato jelly.
Advance reservation of two days is required. Call +603 2789 7723, book through TableApp or email: [email protected]