In this year's Best of the Best 2020, we recognise the brands that have pushed boundaries in design and innovation, and those that have made significant contributions to alleviate the pandemic. Here are the six brands in the best design category
---
Pay a visit to David Alhadeff's Beverly Hills digs and he'll let you take the Lindsey Adelman dangling light fixture home with you. You'll have to pay for it, though, because Alhadeff's home is also his contemporary design gallery, the Future Perfect, where every furniture you see is for sale.
Alhadeff's concept began in 2017 and the design world took due notice. After the Future Perfect's home galleries came the Invisible Collection's London apartment, the e-commerce design company's first brick-and-mortar space. In recent months, 20th-century Scandinavian gallery Modernity appeared in an 18th-century mansion in London, and Studio Twenty Seven was installing its contemporary works in Herzog & de Meuron's Tribeca condominium tower before the Covid-19 shutdown temporarily halted work on it.
Why the sudden urge for an authentic, if highly elevated, domestic environment, long before much of the world was directed to stay home? For one thing, buyers no longer have to rely on imagination alone to picture what sofas, beds or chandeliers will look like in their homes because they can see how they behave in this one. For another, the trend capitalises on a now integral ingredient for all brick-and-mortar merchants: experiential retail. In an experiment in 2019, TEFAF Maastricht, one of the industry's most respected fairs, mixed its tribal-art stands with its participating design galleries, creating more cohesive fair environments. In the same year, Robb Report Singapore launched the Concourse Skyline Penthouse, a first-of-its-kind three-storey residence that's fully kitted out with furniture and décor from a host of participating brands including the likes of Montblanc, Lladro, Delonghi Group, Leica and more. It seems, in design terms at least, if you want to get ahead, get a home.
Best camera: Leica M10-R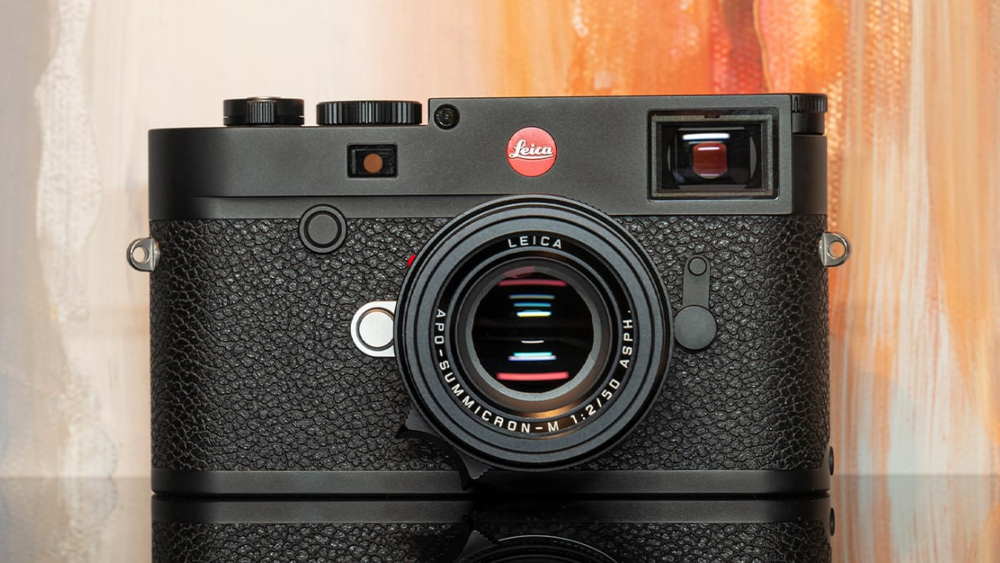 The new Leica M10-R needs no introduction for shutterbugs. Boasting a ground-breaking 40-megapixel colour sensor, the M10-R captures the smallest of details, allowing photographers to achieve more highly refined shots. But more is indeed more; the sensor also provides extensive performance reserved for cropping and larger formats. And as with all of Leica's rangefinder cameras, assembling the M10-R involves the expertise of highly trained specialists at the company's production plant in Wetzlar. Here, every rangefinder is crafted to perfection, ensuring it performs with the highest level of precision for the discerning photographer.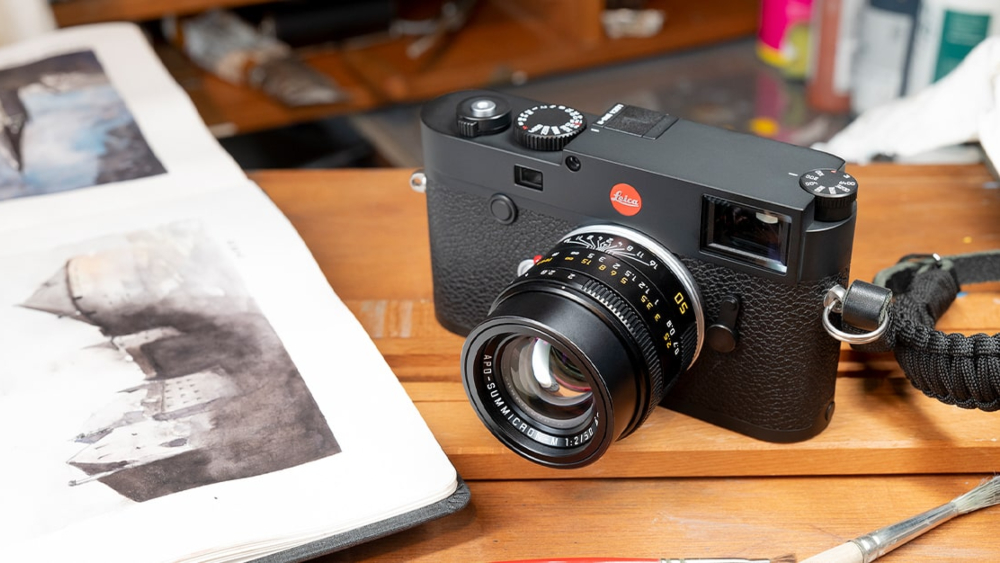 ---
Best in home health: Dyson Lightcycle Morph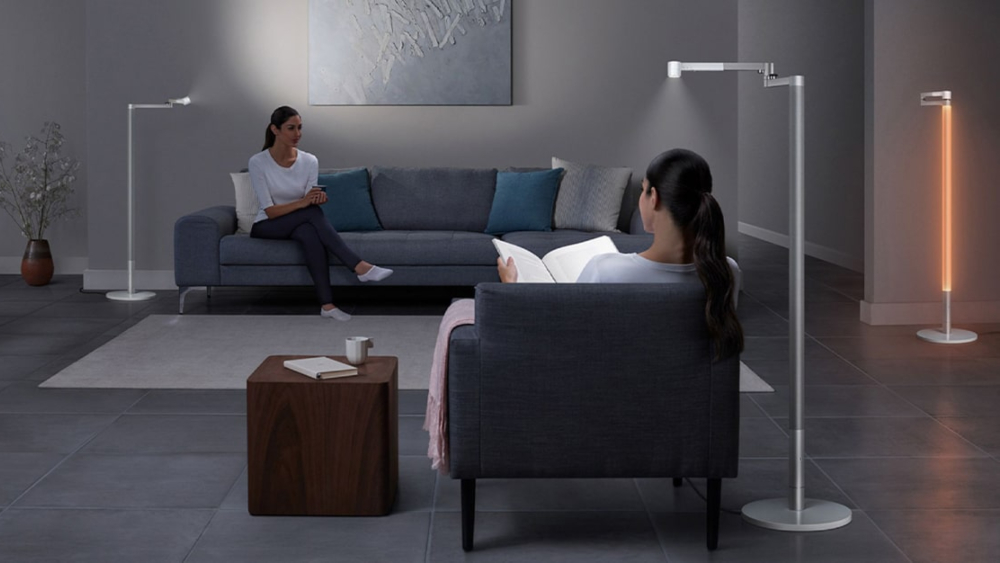 Until recently, a lamp was a lamp. Turn it on, maybe dim it a bit, flick it off. Now, though, lighting is a 'smart' affair and you can control brightness levels from an app. The cleverest of this new breed is Dyson's Lightcycle Morph, which succeeds not just as a light but as a sleep aid as well. That's because the Morph's LEDs are engineered to emulate the sun's rays, counteracting exposure to the harsh blue light that's emitted by smartphones and tablets and has been proven to stunt the release of the sleep hormone melatonin. Dyson's lamp even adjusts its colour temperature to match local daylight, keeping your body's circadian rhythms on track even when you're holed up inside.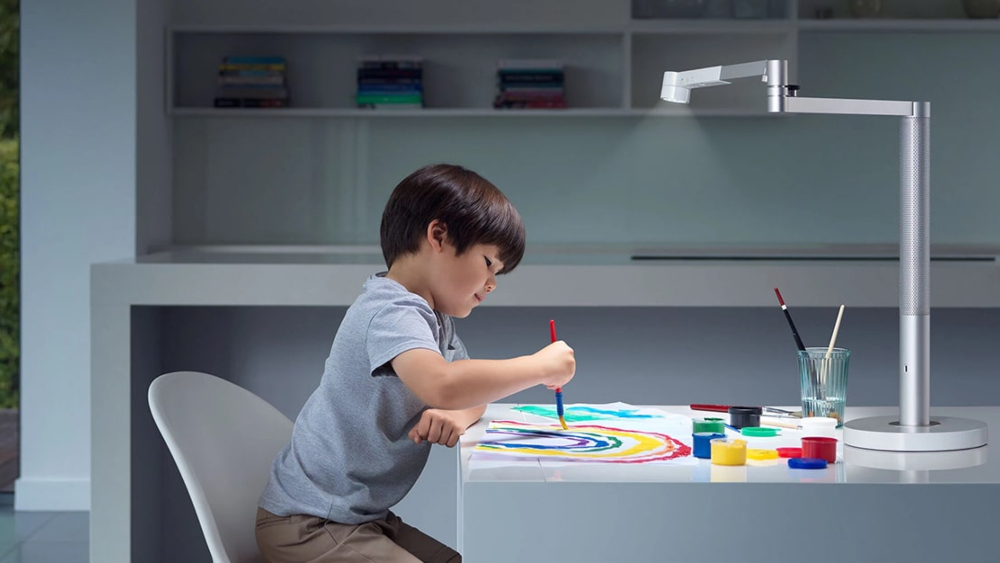 Everything is controllable from your phone, where you can trigger brighter tones for focus and softer ones for relaxing. And of course the famed vacuum maker's smart lamp is intelligently designed. The head magnetically attaches to the base, where the light is pleasingly channelled through the perforated stem. Simple, satisfying and healthy to boot.
---
Best kitchen appliance: De Dietrich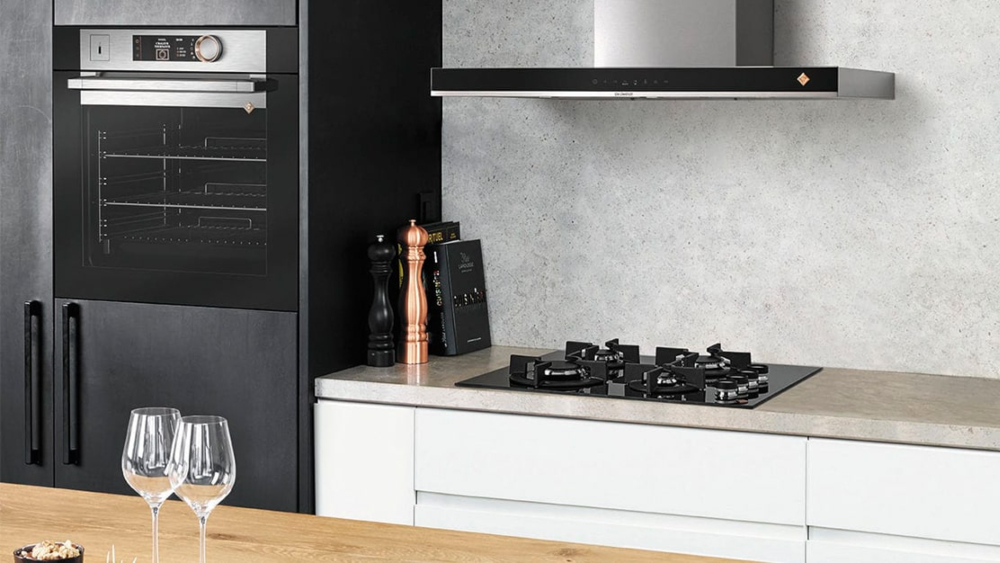 Backed by strong technical know-how and a legacy spanning more than 300 years, De Dietrich has produced a constant stream of innovative gadgets since its genesis, melding cutting-edge technology with design imbued with that distinct French grandeur. Deserving of a special mention are its ovens – awarded the prestigious Red Dot Design Award and Janus de l'Industrie award in 2017 for their aesthetic and technical excellence – and induction hobs, which have marked huge advances in kitchen technology with distinctive features. Some of these features include the ICS automatic hood, which turns on automatically as soon as its sensors detect heat and vapour, and HoriZone Play, a single hob that accommodates a choice of cookware accessories. The hob comes with a wooden chopping board and can be customised with a detachable grill or plancha. Playing chef has never been so easy.
---
Best cinematic experience: Samsung's The Wall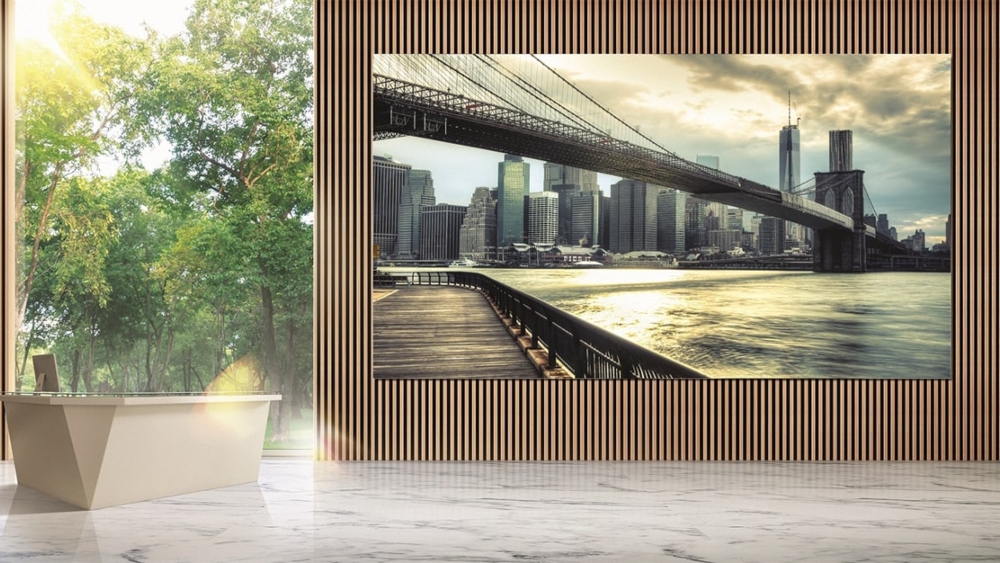 If we're going to be 'stuck' at home for the foreseeable future, the least we can do is to ensure that it is so hospitable that staying home becomes a choice, not a chore. Hence, there's good reason to fit your home with Samsung's The Wall.
At its smallest, The Wall stands at 146 inches (that's a dimension of 3.2m x 1.8m). Those with vertical real estate to spare can go straight for the 219-inch and 292-inch versions. Regardless of the size you go with – the screens have a resolution of 4K, 6K and 8K respectively – you'll be presented with visuals drenched in deep blacks, rich hues and high contrasts. And its anti-glare surface means you won't be staring at your shadow at any point in time, regardless of where you are in the room.
The message is loud and clear: Samsung has perfected its technology and is ready to deliver a product that you have always dreamt of, but never knew you could own, until now.
---
Best wireless, full-range speakers: Devialet's Phantom Reactor Custom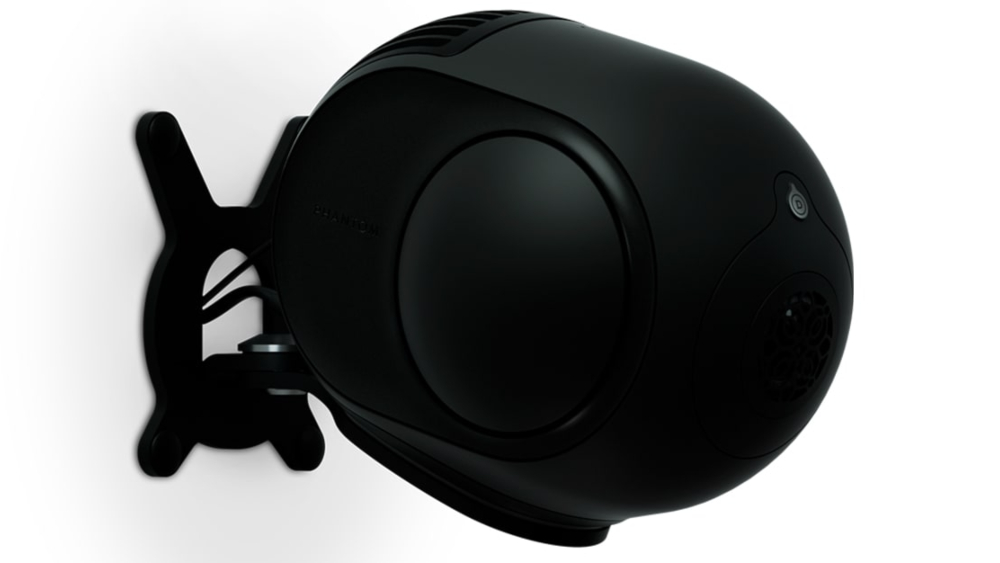 Since 2007, French audio technology company Devialet has been making some pretty big claims, such as creating speakers that provide "truly exceptional sound that overdelivers on all scores". Talk is cheap, but the brand so far has walked the talk. More than just championing premium audio technology, Devialet, too, is a purveyor of innovative design; the Devialet Phantom Reactor proves that speakers can double as excellent home decor (buy a dozen and scatter them around the house like confetti).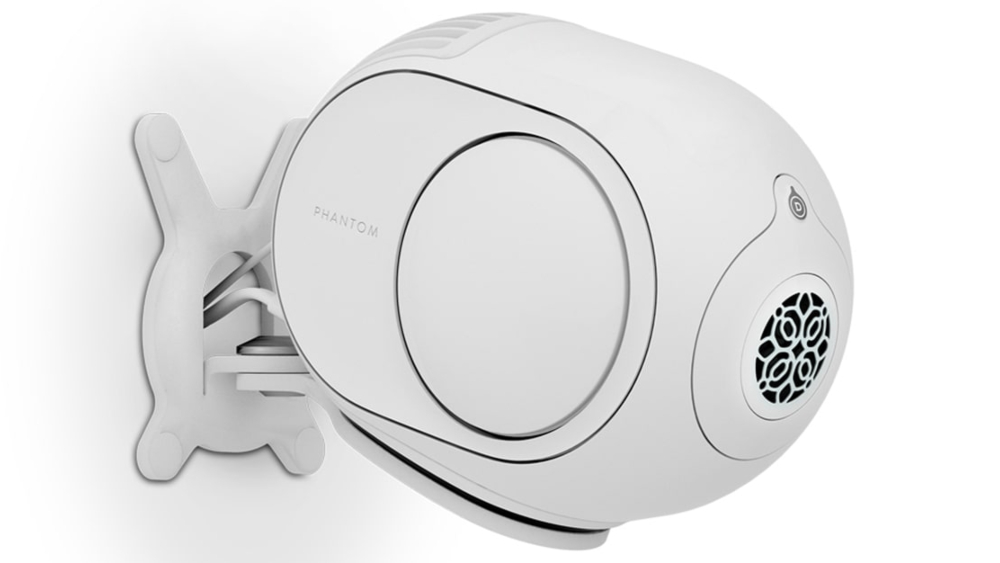 But for the ultimate audiophile experience, the Phantom Reactor Custom truly hits the spot, and then some. Standing at just 15.7cm tall and 21.9cm wide, Phantom Reactor Custom is a two-way active loudspeaker that's specifically engineered to cater to home audio and commercial spaces – we're talking about ultra-low frequencies that resonate beyond the limits of the human ear, and woofers that produce extraordinary physical force for speakers this small. As the Phantom Reactor Custom is equipped with both wired (analogue or digital) and network (Dante or IP control) connectivity, there is no limit to the number of speakers that can be integrated into an existing sound system – so feel free to have them displayed in every nook and cranny of your home.
---
Best Asian craftsmanship: Royal Selangor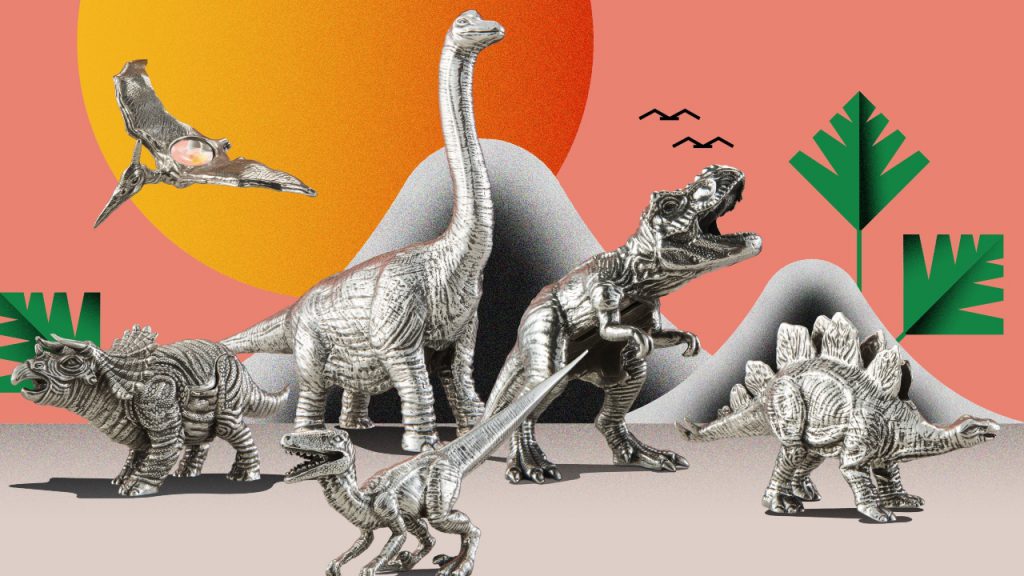 Asian powerhouse Royal Selangor continues to stay at the forefront of the pewter industry by staying ahead of the curve. Currently its products span over 1,000 different tableware and gift items, from traditional tankards to contemporary homeware and personal accessories. Backed by a pukka design team that has bagged coveted industry accolades, the 135-year-old company reigns as the world's biggest manufacturer of pewter today, counting Leica, The Walt Disney Company and Warner Brothers as part of its clientele. The company even added extra fizz to the mix when it began making Champagne accessories for LVMH Moët Hennessy.
---
Humanitarian award: Jenny Sabin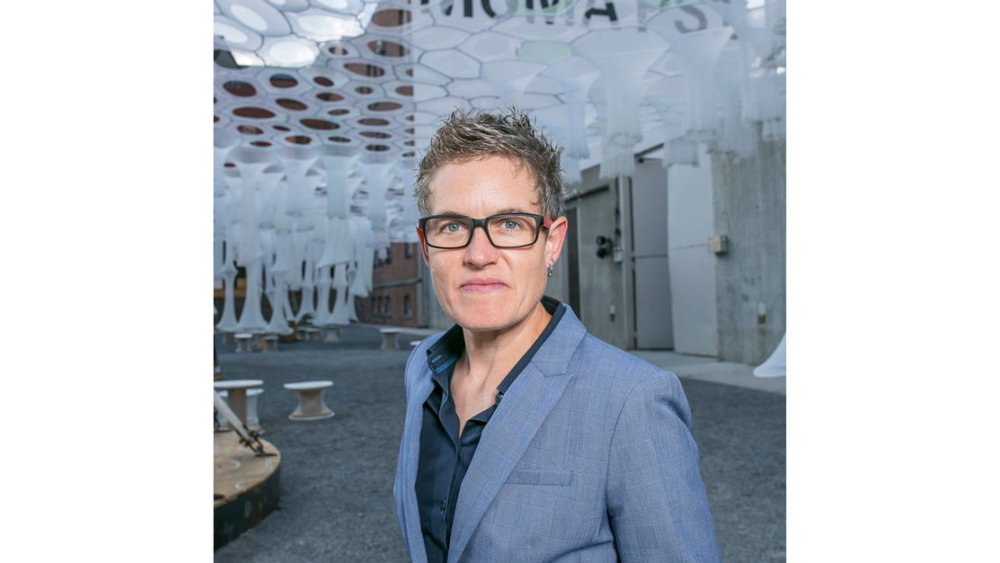 In the early stages of the Covid-19 outbreak in New York, Weill Cornell Medicine, the medical school and biomedical-research unit of Cornell University, put out an urgent request for more personal protective equipment (PPE).
Jenny Sabin, a designer and architect with a lab at Cornell's College of Architecture, Art and Planning, answered the call. Using 3-D printers – apparatuses that most architects, engineers and designers have on hand – she made a face shield's visor component, then laser cut and attached the shield. Within 48 hours of trying the process herself, Sabin and a dean had emailed Cornell's vast network of faculty and alumni architects, asking for their help. Less than 10 days later, architecture firms were 3D-printing PPE nationwide.
"I've been working across disciplines for 15 years and I've never seen anything like this," Sabin tells Robb Report. "Not at this scale and not in terms of the rapid response that we've seen from the community. My hope is that, broadly speaking, this movement will contribute to a more connected world, in terms of how we work together both locally and globally."
---
Lead image illustration: Kenny Nguyen