Tailoring is the first thing that comes to mind when one thinks of the name Giorgio Armani or more specifically men's suits. No other fashion designer has made such an indelible mark on menswear as this Italian designer with the silver screen sartorial high points of Richard Gere's smouldering in (and out) of his suits in American Gigolo to Grace Jones bold appropriation of the classic black suit on the cover of her Nightclubbing album.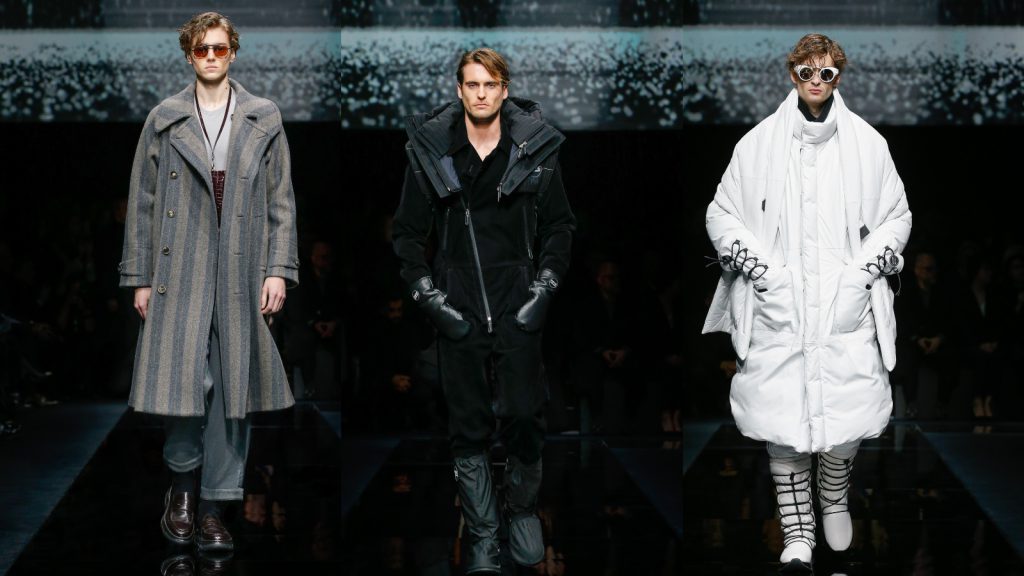 But as the world as we know it undergoes a profound sea-change in how we live, work and behave, one wonders about the relevance of the business suit. To answer this question, the Giorgio Armani Fall Winter 2021 collection was a meditation on how tailoring can evolve into new constructions and solutions. The collection, named Tactile Impressions, was a master class in fluidity which could be seen in jackets cut like cardigans, deconstructed Nehru jackets and wrap-around coats with shawl collars.
While this may seem like a drastic departure from the sharp suits one remembers from Gattaca and the alpha male dressing of Wolf of Wall Street, one need only to look at the formidable Armani canon to see how the designer has come full circle. His unlined jacket, worn with elegant sensuality by Gere in American Gigolo, was what put Armani on the map at a time when men were still suited in constricting silhouettes left over from the 60s. "The unstructured jacket was the foundation on which I created all of my work," Giorgio Armani reminisces. "The removal of all rigidity to discover an unexpected naturalness was somewhat of a revolution. I removed the padding from the lining, changed the layout of the buttons, and periodically modified its proportions. This process transformed it into a comfortable and lightweight garment with a sensual construction."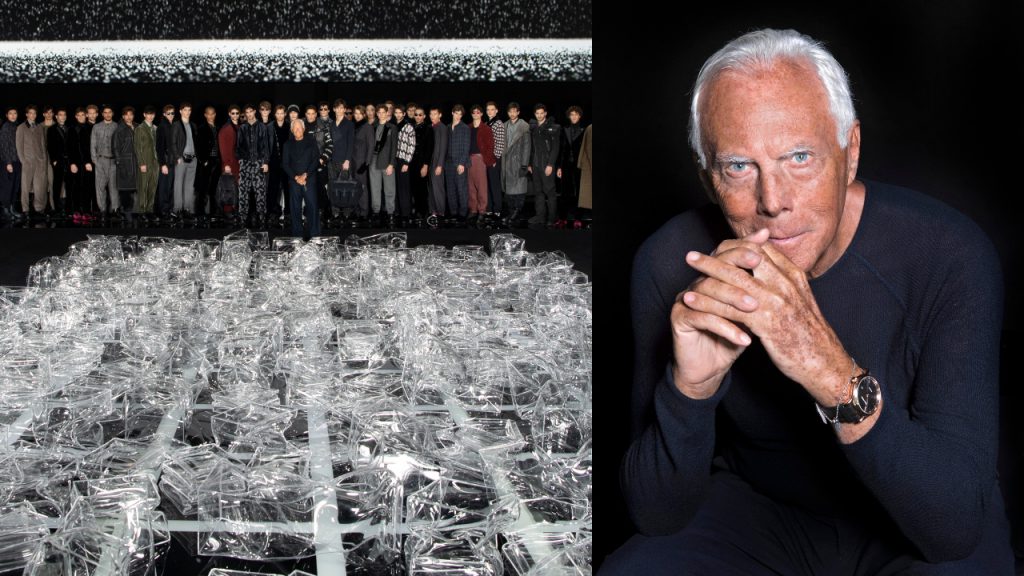 While Grace Jones wore men's tailoring with aplomb, many extremely chic women have favoured Armani tailoring for ladies. Armani's quietly sexy and undeniably regal suiting have been worn on the red carpet (where frocks are de riguer) with great panache by Jodie Foster, Michelle Pfeiffer and most recently, Julia Roberts (in sparkling velvet). "Moving forward from the jacket for men, I also revised that for women, giving it a completely new look. Following these principles, I created jackets with simple yet soft shapes that allowed free and natural movement, like a second skin," explains Armani.
Indeed whether for men or women, the jacket remains at the core of Armani's raison d'etre 
"I believe that I made the jacket an indispensable and versatile garment that can be worn on any occasion. In a way, I transformed it into an ever lighter blouse. I shortened it, made it more lightweight, made of wool or silk, elegant or casual, single or double breasted, without buttons, in the style of a kimono, safari jacket, and bolero: I updated it with the evolution of time, without ever betraying its spirit. In my new GA FW2021 men's collection I'm continuing to explore my interest in comfort and deconstruction." 
Armani believes the future always stems from the past and time teaches us that what we wear will always be an evolution of what we have worn. To this end, tailoring became softer, fabrics more comfortable, the casual wardrobe integrated with the formal – knits and drawstring trousers, trainers and T-shirts: "At present there is much talk of athleisure, as if this were a new idea, but in reality I have been advocating a more casual look for men for many years. This is the trajectory we are on. I do not believe that tailoring will disappear, but I do believe it will continue to adapt and mutate, and the direction of travel is towards ever more comfort, and higher quality."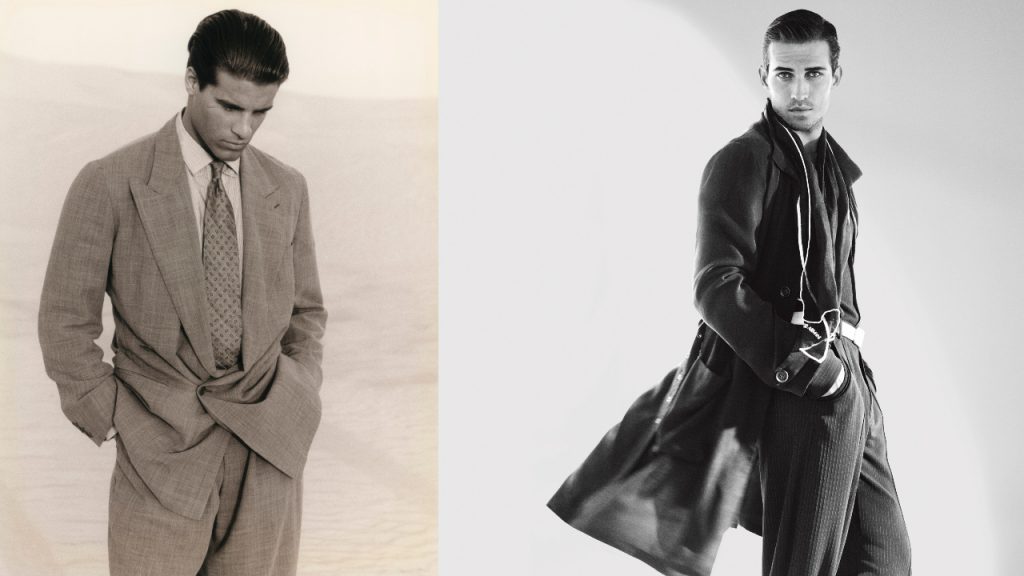 As the post-Covid world compels us to confront issues of sustainability, this issue is very much on the designer's mind as well. "We need to slow down. If we return to a situation where we show fewer collections, this will be a start," he says. "I am currently looking to combine my pre-collection shows with my main collection shows to reduce the number of shows I stage. Then I am also going to realign the seasons so that I am offering clothes that are appropriate to the weather outside – no more summer linen dresses on sale in January and winter coats on sale in July," he asserts. "These are just two ideas designed to make things more logical, more human, and reduce waste; generally, I wish to make fewer things but to make them better, and I wish to encourage people to match me in this by buying fewer things, but buying better."
"If you design pieces that are timeless in terms of style, then people will wear them for longer, and wearing things for longer is a great way to contribute positively to sustainability."