As the story goes, when Toyota set out to create the luxury automobile line that would become Lexus, it dispatched a team of designers to California to see what they were getting into. They arrived in the Golden State during the 1980s: a time and place of glam rock, the Showtime LA Lakers and V8 muscle cars. The spirit of the latter lives on in the new Lexus LC 500 Convertible (RM1,350,000 with sales and service tax): a soft-top convertible packing a 5.0-litre V8 – a naturally aspirated one, at that.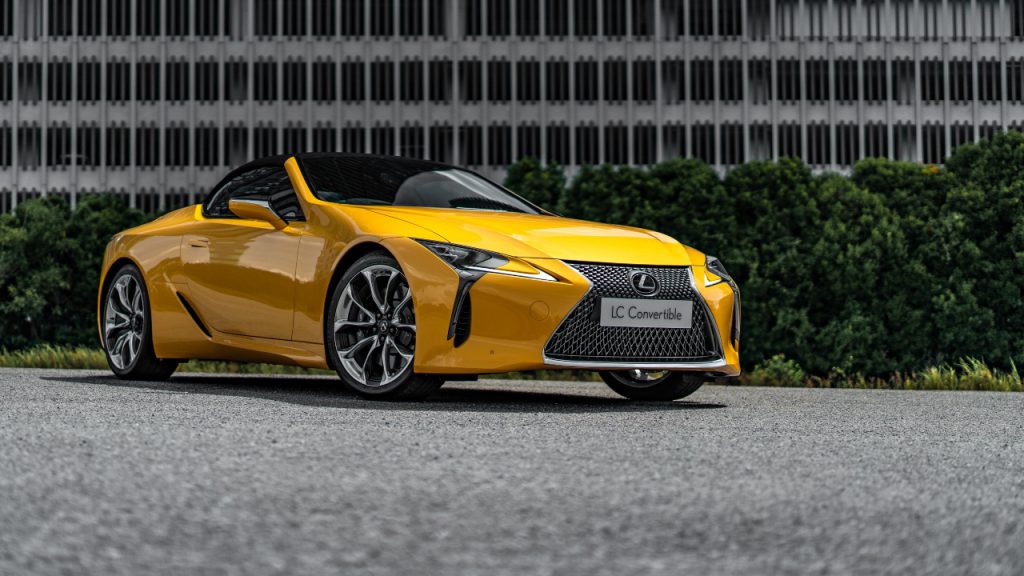 That is where the resemblance ends, however, because the LC 500 is far removed from boxy 1980s design. Quite the opposite, fact: its length, streamlined curves melt into each other as the very picture of the futuristic automobile that it is. The four-layered fabric top is hydraulically operated, and closes in 16 seconds at speeds of up to 50 km/h.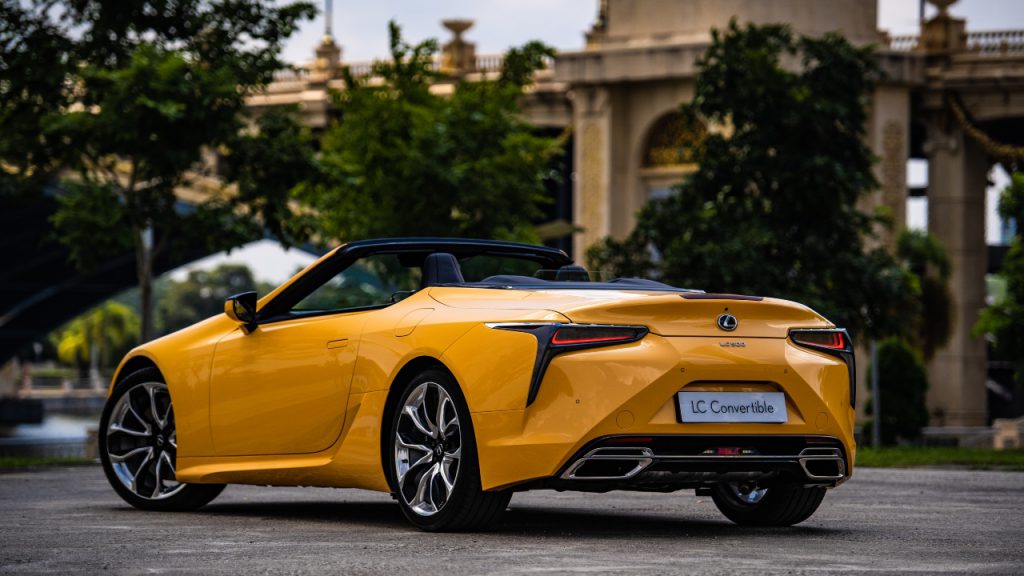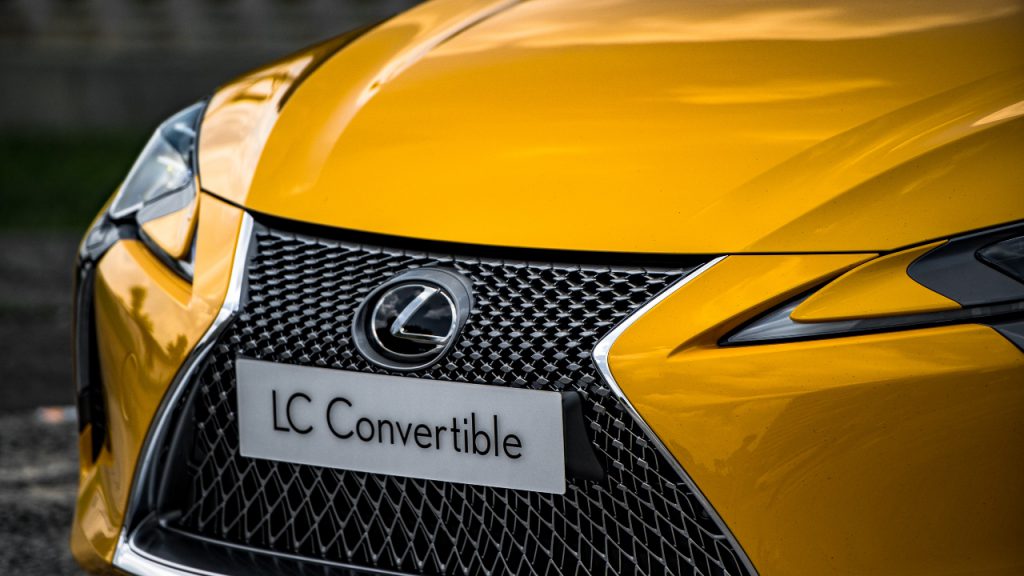 It is matched by the elegant interior, implemented with an eye towards comfort and practicality. The 10.3-inch multimedia display provides access to the voice-activated navigation system, or Apple CarPlay or Android Auto if one prefers their phone. The ventilated, eight-way power adjustable leather sports seats keep occupants comfortable, while the 13-speaker Mark Levinson Reference Surround Sound System handles the entertainment. The latter will automatically configure itself depending on the surroundings, such as whether the roof is open or closed, for the optimal listening experience. A full suite of safety systems, including pre-collision detection, lane assist and blind spot monitors, is standard, along with radar-guided dynamic cruise control.
At just 90kg heavier, thanks in part to the light weight of the soft top, the LC 500 Convertible promises a similar driving experience to the coupe version. The engine is capable of 470bhp and 540Nm of torque, and will take the convertible from 0-100km/h in 4.9 seconds – all the way to an electronically limited top speed of 270km/h.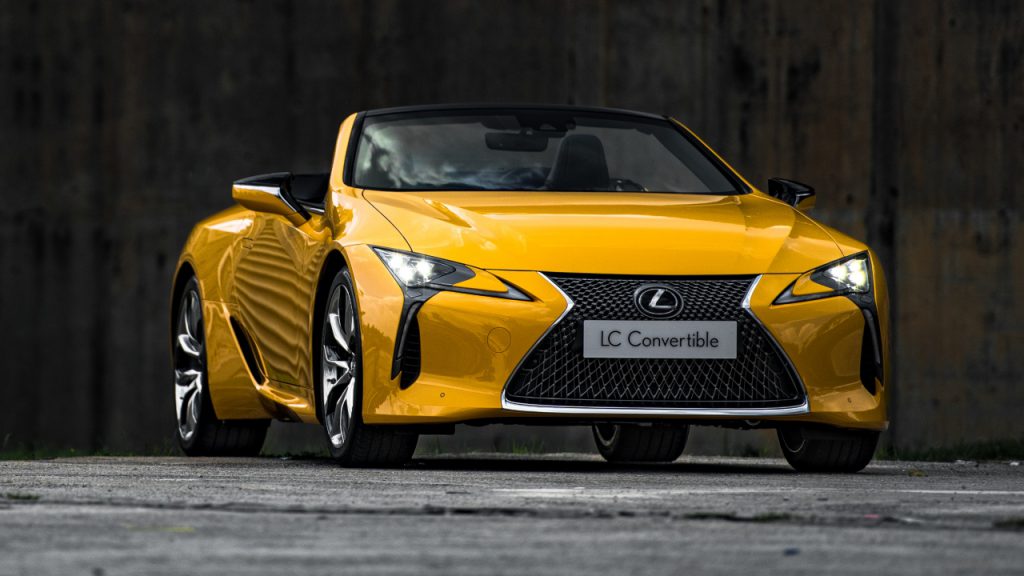 The engineering brains behind Lexus has also enabled the LC 500 Convertible to manage a respectable 12.7l/100km consumption. Aside from simple good engine design, it is assisted in this regard by the 10-speed transmission's Artificial Intelligence Shift Control and its ability to predictively select the most appropriate gear. It makes the 1980s seem very long ago indeed.