Cycle & Carriage, one of Malaysia's leading Mercedes-Benz dealerships, has launched an online showroom experience that aims to recapture the feel of the in-person visits that are so hard to come by in a post-pandemic world. It is the first Mercedes-Benz virtual showroom in the country and heralds an outlook that caters specifically to the increasing importance of the online shopping ecosystem.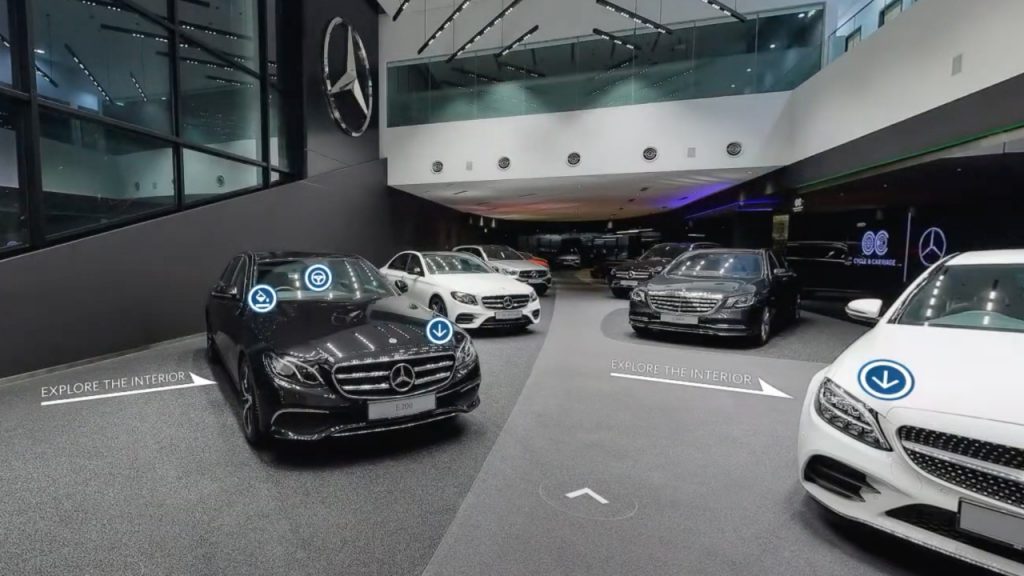 The virtual showroom is a digital recreation of the actual physical site of the Cycle & Carriage flagship location at Mutiara Damansara. Customers can navigate the space through an interface akin to Google Street View. There are nine models currently on exhibition, reflecting the latest and most relevant Mercedes-Benz offerings – whether A-Class hatchback or S-Class limo or versatile SUV – and each can be more closely examined from both exterior and interior. More information, such as specifications and price list, is just a click away. Each car also has key points highlighted through links that will take the viewer to a video produced by Cycle & Carriage that will talk them through it. It feels a bit like a salesperson explaining the salient points – more informative, even, in some ways. Another link will guide the visitor to a car configurator, to explore choices of paint and upholstery, amongst other trim options. 
View this post on Instagram
When one is ready to end the virtual experience, there is also an online form that will book a test drive. It is a convenient and seamless way to translate the online showroom into a real-world appointment at the customer's choice of Cycle & Carriage location.
 "The low-touch economy spurred by e-commerce marketplaces has propelled a need for us to re-engineer our strategy in the luxury car segment. While our physical retail experience will certainly be here to stay, complementing it with an immersive online experience and seamlessly incorporating both channels would make the purchasing journey better for our customers," said CEO of Cycle & Carriage Bintang, Wilfrid Foo. "Our customers' car-buying journeys can begin not just at our showroom, but at their fingertips. We hope that with a seamless offering, we can deliver on our promise of delivering Exceptional Journeys to our customers in ways that meet those needs."