The appearance of two bottles of Grange 2016 purloined from Singapore recently sparked joy in Kuala Lumpur for the lucky people invited to the debut of The Penfolds 2020 Collection in the Malaysian capital.
The evening was really a performance to celebrate the 60th anniversary of the Penfolds Bin 389, with the Grange as its special guest. All of the cast delivered faultless, unequivocally clear and even pure tasting lines. Collectors also know Bin 389 by its alter ego, Baby Grange, it being partly aged in the same barrels used for the Grange's previous vintage. But this cabernet-shiraz blend is a sought-after wine in its own right. Robb Report's unexpurgated tasting notes of the 2018 (i.e. taken without the benefit of a spittoon) read, "lithe athletic cab sauv" while vintage 2004 is "like a world #1 with more experience at handling match point (but) still so lively, like it was born yest". Elsewhere, Grange 2016 is "beautiful … translucency".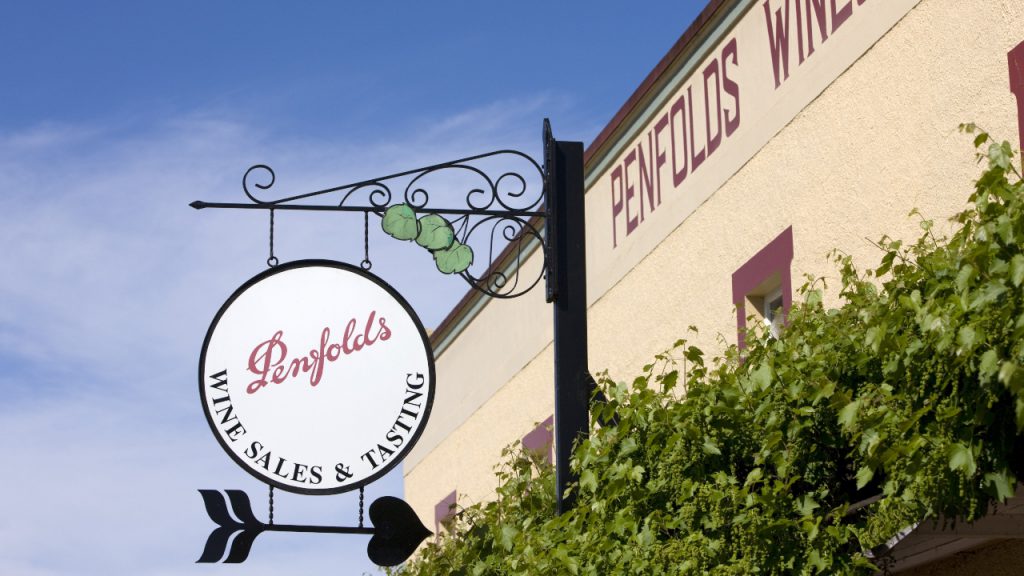 To spare you the rest, we had a quick email chat with the inspiring Peter Gago, Penfolds chief winemaker. He couldn't be present in person, but swiftly responded to our questions, illuminating the magic and adventure of winemaking in the 21st century. (Oh, and you should read his tasting notes.)
---
Robb Report: This idea of the wine expressing its origin, its patch on earth: how would you explain it? In your experience, to what extent is this possible, or is terroir mostly a romantic notion?
Peter Gago: Terroir is definitely real. Yet not static; climate change certainly impacts. Site is everything. Ditto, climate, macro and micro.  
Certainly not a romantic notion, terroir offers a fundamental starting point. The human interface follows: soil management + trellising + pruning + yield + … and many, many other +'s.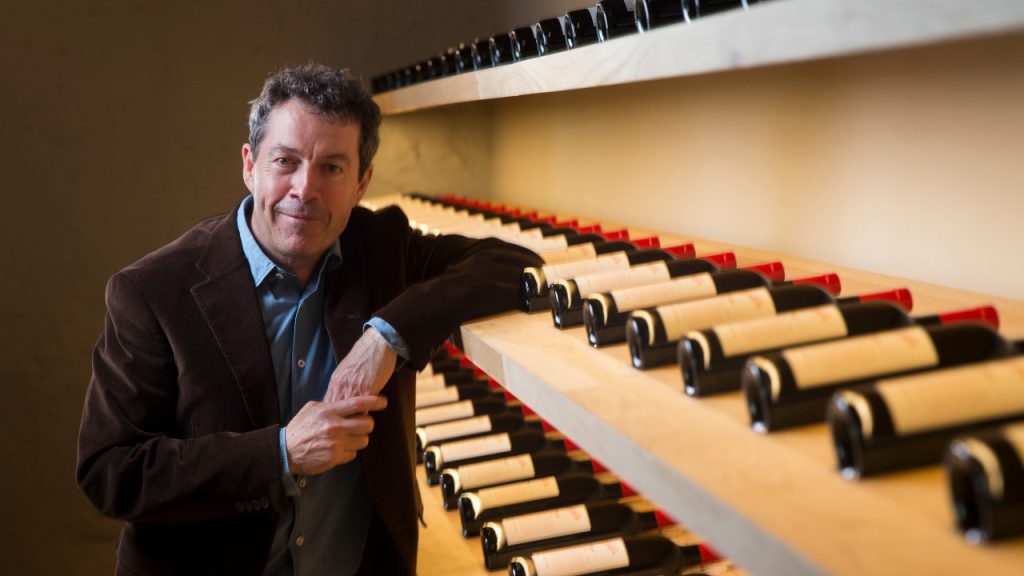 What do you do, or not do, to ensure a wine's fidelity to its origin is expressed? How do you know what, and when, to leave well enough alone and when to intervene?
Just as artists masterly combine the four primary colours to create completely new colours and then allow hue and shade to invoke image, we as winemakers, via blending of distinct parcels from various sites and soils, create diverse wines and styles. 
Choice – a single instrument, such as our Penfolds single-vineyard wines (e.g. Magill Estate Shiraz), or a string quartet, like our Penfolds multi-vineyard, single-region wines (e.g. Reserve Bin A Adelaide Hills Chardonnay), or maybe the entire orchestra – Penfolds multi-regional, multi-varietal wines (Bin 389 Cabernet Shiraz).
Dependent upon the chosen wine style, terroir will impact in different ways – with a site focus (single-vineyard wines), or synergistically to strive to a style benchmark (blends).
Insensitive winemaking can override terroir. Poor blending can despoil its original character and balance. Sensitive and timely winemaking intervention is the conduit to optimise both source and style.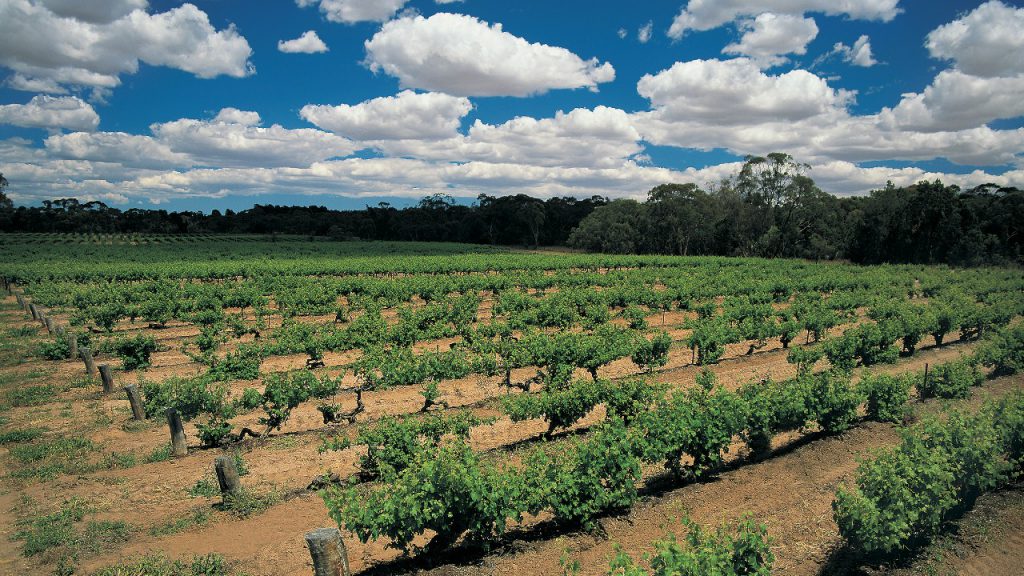 How precise can a Penfolds chief winemaker be? Is there a point when you say, it's out of our hands? When are the pivotal moments?
Precision? I call it proactive action and attention to all the viticultural and oenological 'one-percenters' invoked annually, resulting in an uncertain winemaking pathway to the aspired quality and style.
[Hence] adherence to a stylistic template, the Penfolds' House Style, cannot be formularised. Indeed, it's a more of a sensitive pivot of the experiential/proven oscillating with the innovative/reactive.
The vagaries of season, the human factor, the limitations of technology and information systems, timing impediments… all thrown into the mix. Phenologically, vines and their grapes wait for no one!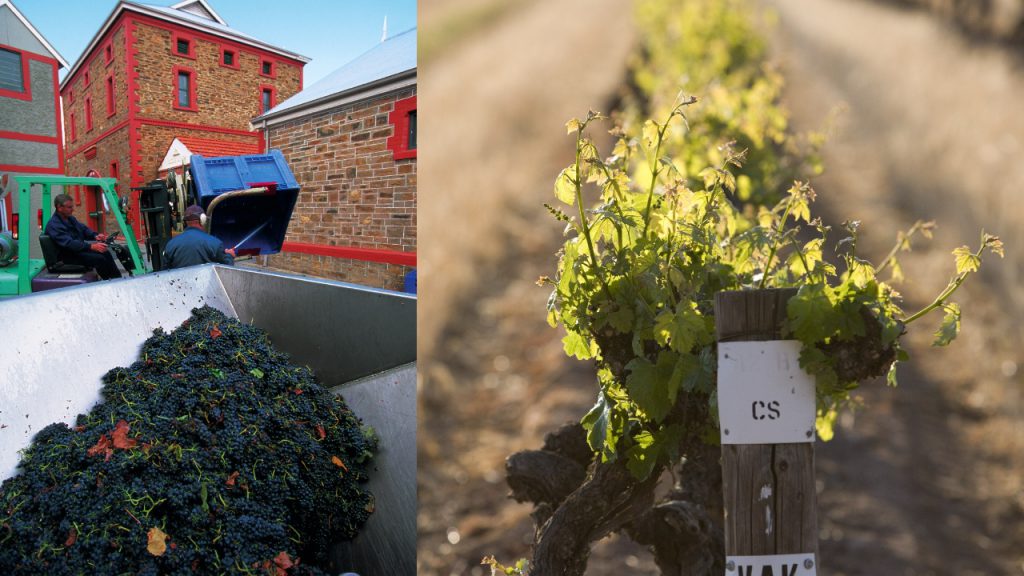 Millennials have taken a shine to what is being called minimal intervention, natural wine. Given the demographic influence of Gen Y in the market, how do you see this trend affecting wine appreciation, and how might Penfolds respond to it, if at all?
With wine, diversity, choice and value are everything. 
The markets (and all their demographics) ultimately sort out the real and the sustainable. The subjective nature of style, the limiting nature of pricing, and the selective nature of quality, all morph to transcend 'trend'.
After 176 years, Penfolds has a track record of innovation and adaption, and is sympathetic to all styles. From the mid-nineties, the game-changing Penfolds Cellar Reserve range has extolled wild ferment, cold-soaking, no fining or filtration… all with minimal intervention! Other evolved tiers [in the Penfolds portfolio], however, are stylistically blue-printed – and subjected only to refinement, not seismic technique re-interpretation. Succumbing to fashion is tempting, yet often transient and short-lived.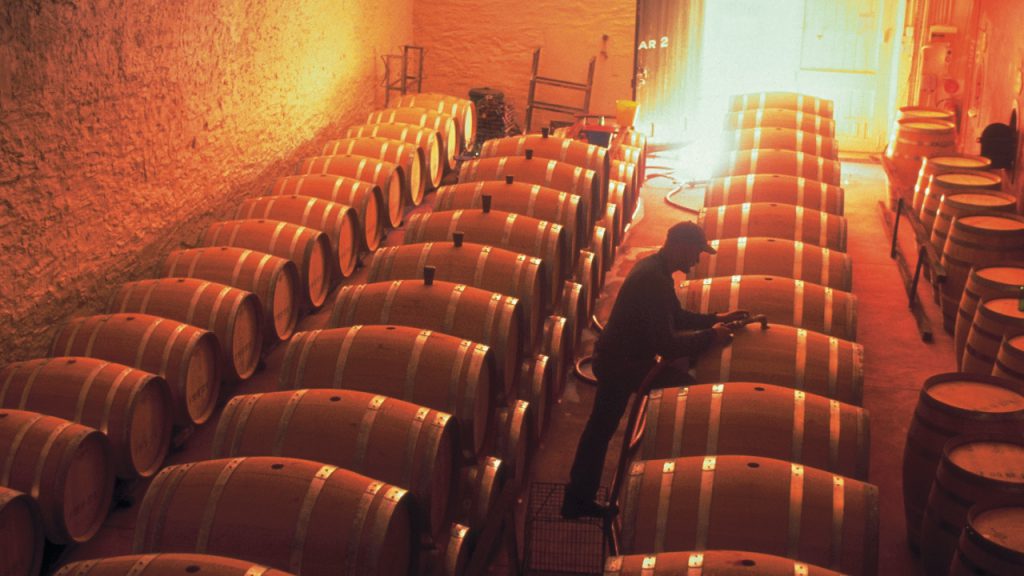 After great success and the warm glow of appreciation, what do you think about those achievements (the 100-point Grange vintages) in hindsight? Where do you go from here? Is there a temptation to repeat yourself?
Our ambition isn't necessarily to myopically acquire high scores, but rather to make wines of quality, longevity and allure to equal the legendary 1952, 1953, 1955, 1963 and 1971 Granges. Not by changing style, but rather by winemaking refinement and vineyard improvement. Quite the challenge!
Where do we go to from here? Our recent Champagne alliance with the Thiénot family, our current g4 release, Penfolds Californian and Bordeaux wines nearing release, all illuminate a direction ahead for Penfolds' next 176 years. 
And yet, as our current Penfolds 2020 Collection would attest, we still "dance with the one that brung ya"!
100 points is perfection. What else we don't know about wine, and how do you stay alert to identify the gaps in your knowledge?
Perfection is a goal. Mathematically, it evades our winemaking asymptote… always will. But, in the interim we'll have fun trying. We still know so little about the 'chemistry and physics' of wine. Science may have enabled a greater understanding of its ageing, phenolic disposition, microbiological status, and yet little is shed about its inherent hedonistic captivation, quality receptors, emotive connectors. 
Great wine, regardless of scores, impacts immediately and is not intimidated by the passage of time. But how? Journals, books and podcasts afford reference and archive. So many gaps, so much to learn, so little time.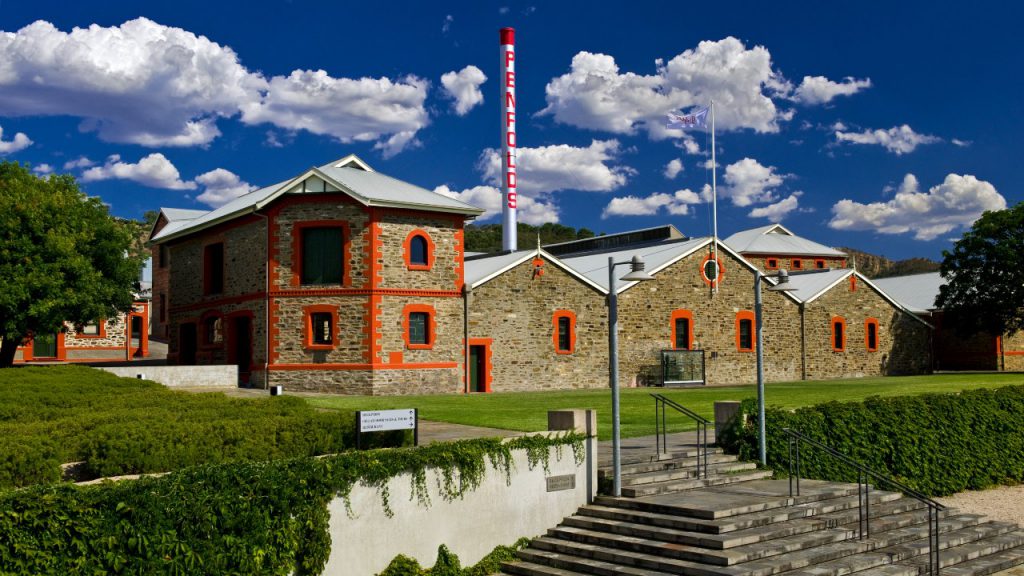 We now have Impossible Food and Beyond Meat. Will we see the emergence of an Impossible Wine, given the climate crisis and the pandemic? What might we lose or gain from such an innovation? Perhaps the sanctity of the earth and its soil? 
With wine, certainly never say never. Who knows what is possible. Who can predict what will happen next. A few of the known knowns may illuminate the winemaking path ahead, a few known unknowns may hinder. Adaptation and evolution will prevail.  
The climate crisis can still be repaired. Aqueducts, glass houses, etc, have been used for centuries! Nowadays, regenerative agriculture and a sustainability mindset respect the sanctity of the earth and its soil. Agreed, there is much work ahead.
Penfolds continues to trial emerging varieties, alternative viticultural sites, alternative canopy management, soil moisture measurement, optical sorting… The emergence of an Impossible Wine? An irresistible challenge awaiting us.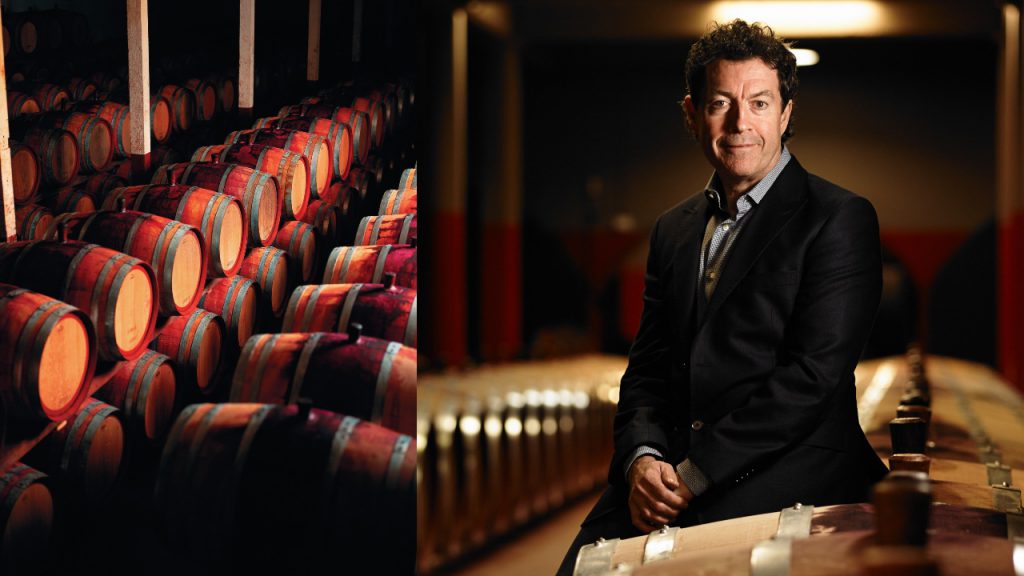 Your role as Penfolds chief winemaker demands bridging left brain and right brain skill sets. What is the one thing you've learned from it all so far that has changed your outlook on life?
I've transitioned from an education background – a relished first career, where I quickly learnt that communication, cooperation and team work predicate success. 
At Penfolds, regardless of role, all are proud custodians of an inclusive winemaking culture and one that now has ventured not only across the State of South Australia's border, but also across oceans into France and California, so far…
---
Peter Gago's favourite Bin 389 and St Henri vintages: 
Current Bin 389 cellar favourites:  1986, 1990, 1991, 1996 & 1999
Tomorrow's: 2002, 2004, 2010, 2012, 2016 & 2018  
Current St Henri favourites: 1957, 1962, 1971, 1986 & 1990
Tomorrow's: Identical vintages to Bin 389 above!
St Henri – thought to be a contemporary style of Shiraz in new emerging markets, yet first released 130 years ago! No longer only a secret of the cognoscenti, or its global cult following.