My first taste of Calia came during a trip to Melbourne, where an acquaintance insisted on taking me to their gleaming, black-clad outlet in Chadstone Shopping Centre, then ordering their signature crispy roast pork with ginger sauce and umami fries. As we feasted with gold cutlery at a white marble table, greedily peeking at our neighbouring table's Wagyu bowls, I understood completely why Australians had taken so affectionately to Calia's dining concept, which managed to be at once relaxed and sophisticated.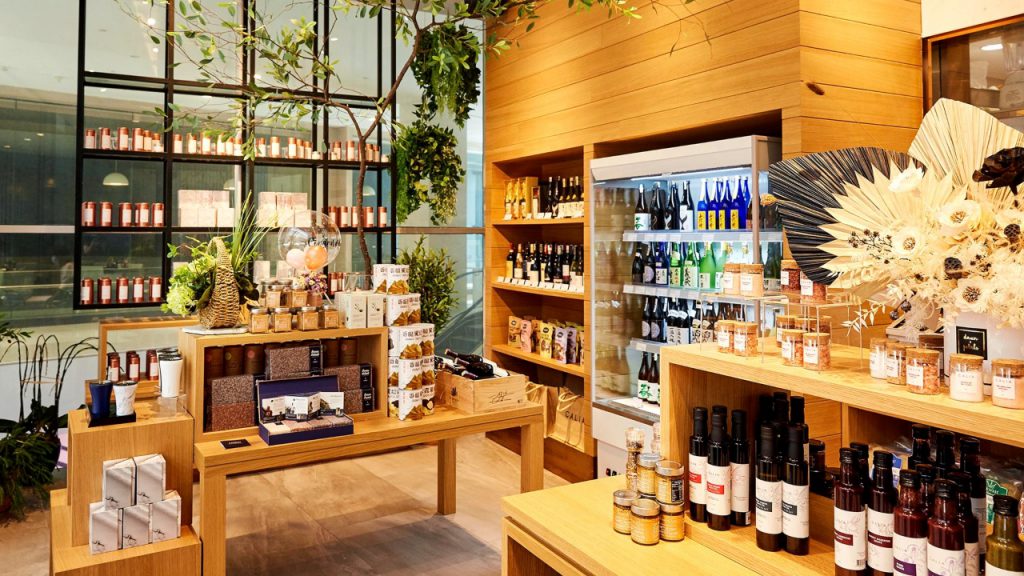 Four years after Calia launched in Melbourne, its arrival in Malaysia in the middle of 2020 marked the first step of its plans for international expansion (an outlet in Jakarta is expected to open soon in 2021). On the sixth floor of Pavilion Kuala Lumpur, Calia has created a ficus-framed space filled with floral and feather arrangements, faithfully following the matte metal and marble aesthetic of its Australian counterparts. A 180-degree view of Bukit Bintang through tall windows renders the restaurant light-filled and lively – a marvellous place to meet friends or host a polished working lunch.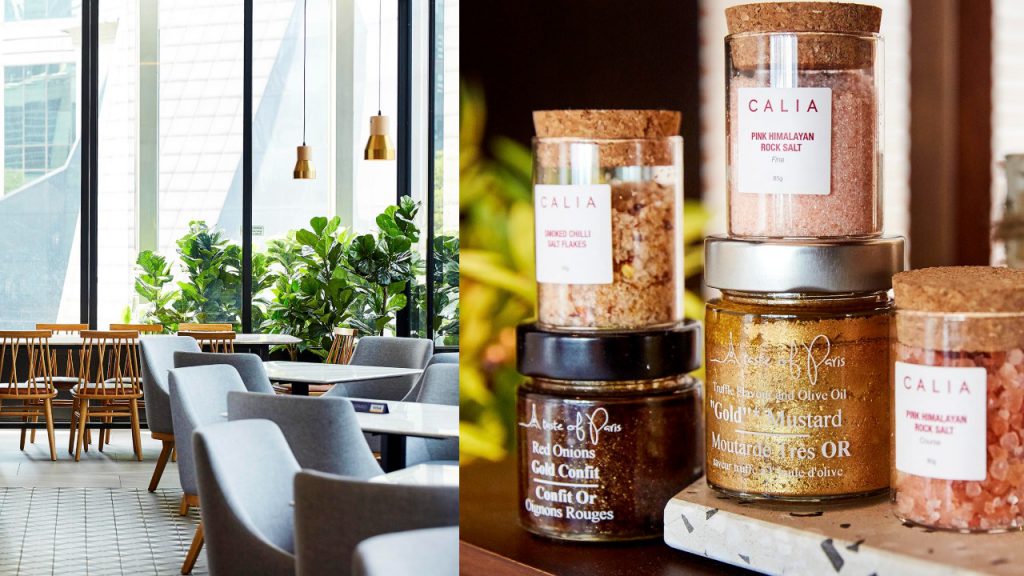 Not for nothing does Calia's name mean 'good or beautiful' in Greek: Chilean chef Francisco Javier Araya, the Calia Collective Culinary Director, makes it a point to serve dishes with ingredients that are as expertly sourced as they are prettily plated. That's entirely evident in the selection of sashimi and cold starters, which feature an array of seasonal and sustainably caught seafood, most memorably a circle of pearly white sliced Hokkaido scallops, doused in ponzu and wreathed with magenta radishes and edible flowers.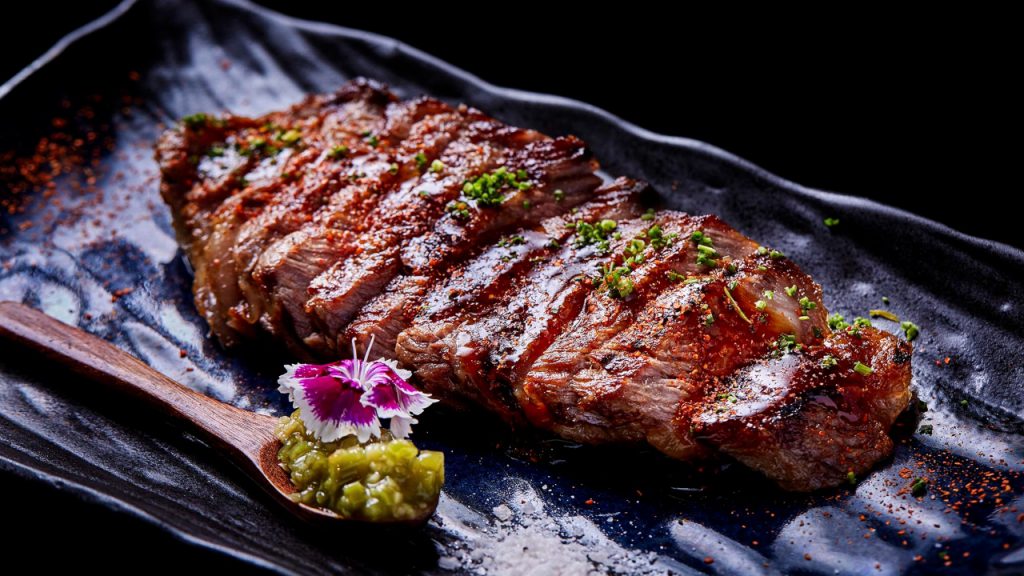 Even the green tea powder in the cutely decorated matcha latte and warm, grainy lava cake can be traced to a farm in Uji, Kyoto that harvests tea leaves for Calia, while much of their Australian Wagyu comes from Robbins Island in Tasmania. Although the St. Bernard's free-range pork – alas – never made it over from Australia, Calia's famous bowls come topped with everything from air-flown bluefin tuna to A5 Japanese Wagyu. If it's a blowout you're after, the Ultimate Bowl boasts sea urchin, French foie gras, ikura roe, a silky egg cooked at 63 degrees centigrade, and impeccably pedigreed full-blood Wagyu with a marbling score of seven.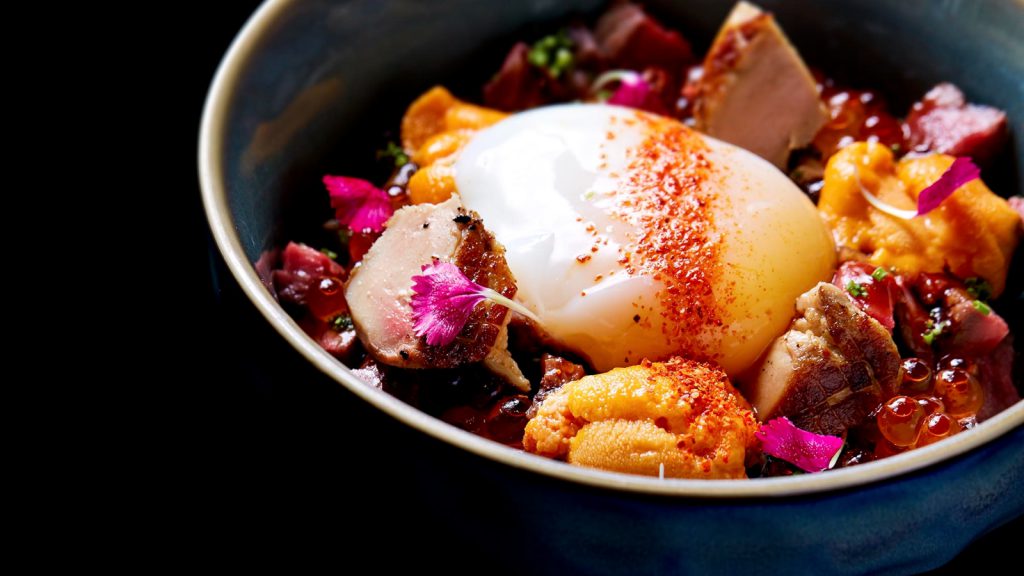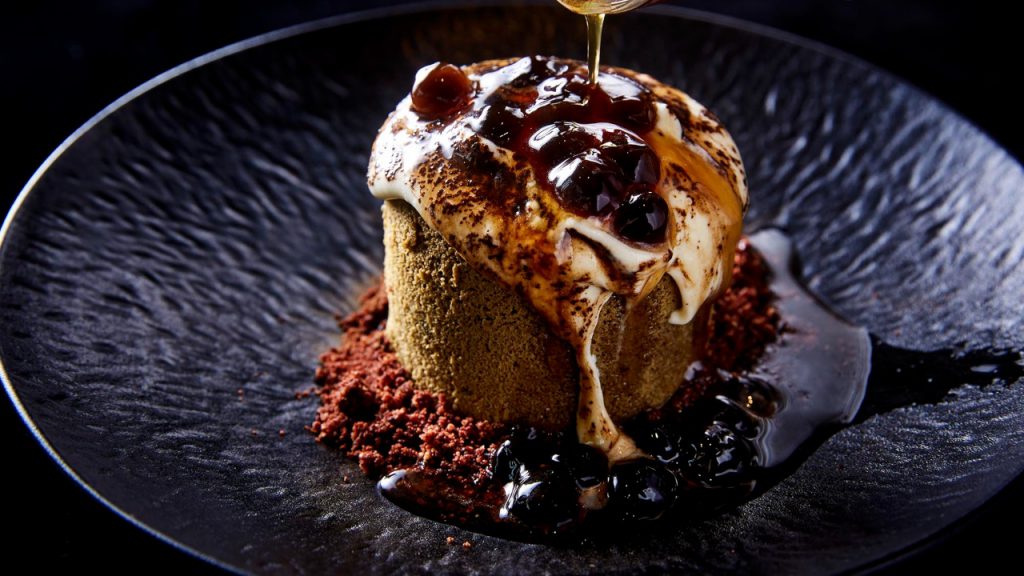 ---
Photos: Law Soo Phye