We may not be able to travel yet, but that doesn't mean the fine and luxurious treasures from around the world are beyond our reach. Here are the best auction lots that have fetched top prices at the best auction houses, and one you still have a chance to own.
---
Tom Cruise's 'Maverick' Helmet from Top Gun
Auctioned by Julien's Auctions in Los Angeles for US$108,000.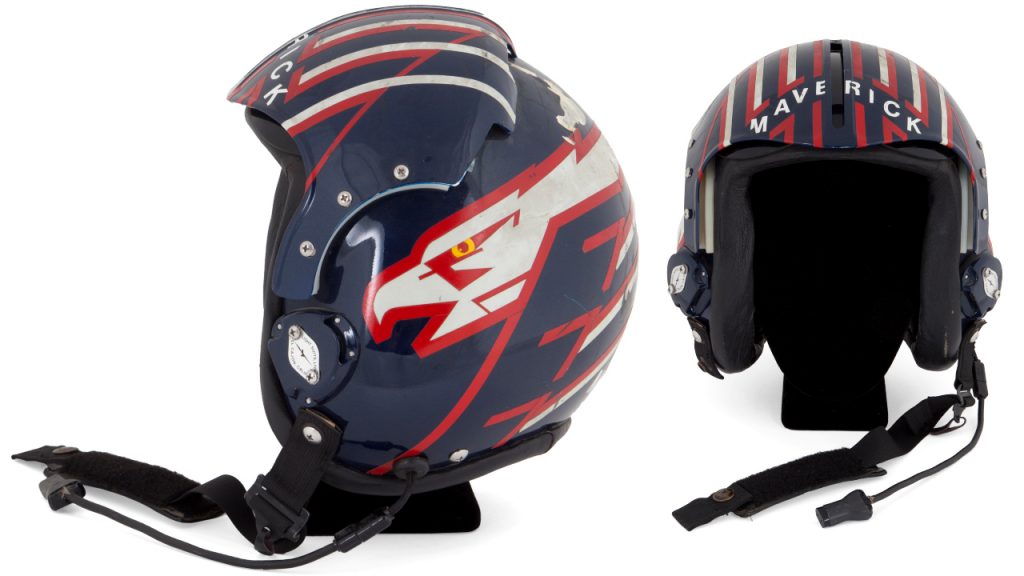 Bearing eagle insignia stickers, red and white striping, and the letters 'MAVERICK' across the front, this helmet is one of several production-made fighter pilot helmets created by Flight Suits Ltd for use in the 1986 film Top Gun. Worn by actor Tom Cruise in his role as naval aviator Pete 'Maverick' Mitchell throughout the film, the helmet is a rare and important production artefact from one of the most popular action films of the 80s. 
---
Hermès Faubourg Sellier Birkin 20
Auctioned by Christie's in Hong Kong for HK$625,000.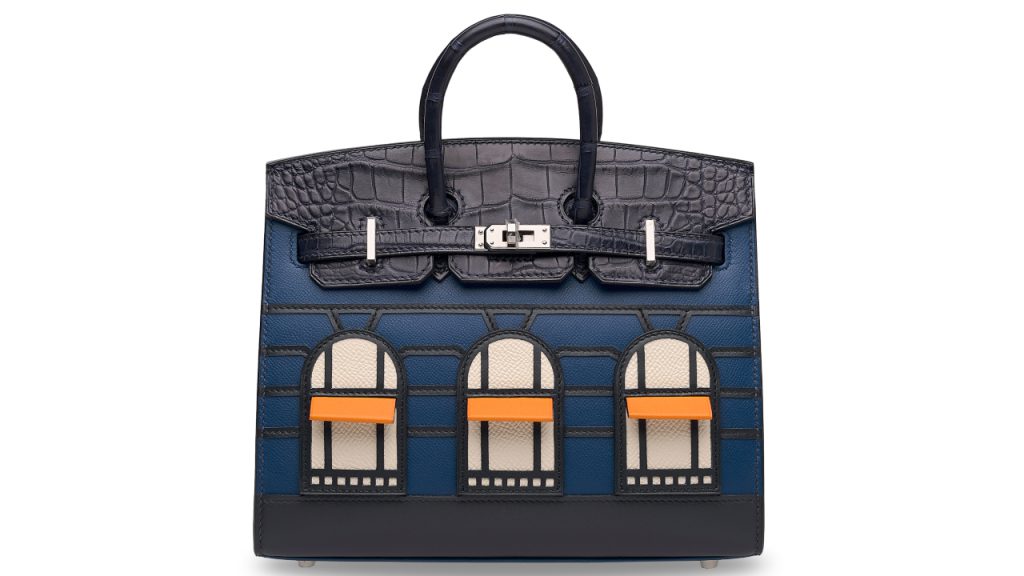 The limited edition Hermès Birkin Faubourg handbag is a rare special-issue treasure that exists in only two colours – midnight blue and brown – and features the facade of Hermès' flagship boutique in Paris, on 24 Rue du Faubourg Saint-Honoré. It should be no surprise, then, that this bleu marine, white, and orange Faubourg Sellier Birkin 20 outstripped its top pre-auction estimate of HK$160,000. Crafted from matte alligator, Madame calfskin, and Hermès leathers including Swift, Sombrero, and Epsom, the handbag comes fitted with palladium hardware and an orange Hermès bag charm. 
---
Hanyu Ichiro's 'Full Card Series'  from Club Qing
Auctioned by Bonhams in Hong Kong for HK$11.9 million.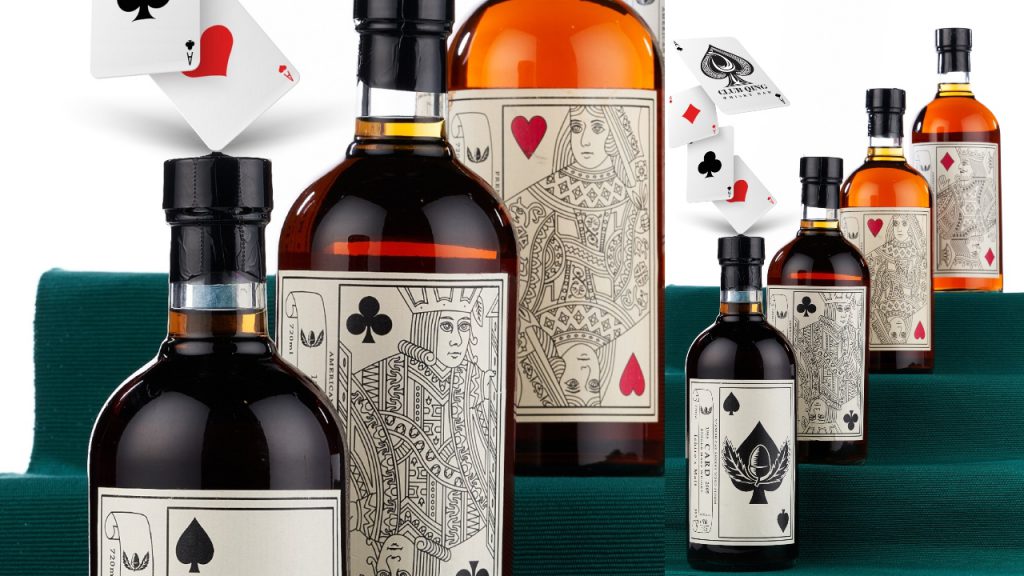 Setting a new world auction record for a whisky series, the Hanyu Ichiro 'Full Card Series' whisky of 54 bottles is a collection from Club Qing: a world-acclaimed whisky bar in Hong Kong founded by Aaron Chan in 2015. The series comes from Hanyu distillery (which ceased production in 2000) and was bottled from 400 of the distillery's premium whisky casks, then released between 2005 and 2014 by Ichiro Akuto, grandson of Hanyu's founder. Chan sourced each of the 54 bottles – some of which are ultra-rare first-editions – globally before they became available in the auction market. 
---
Panerai Luminor Marina Militare, Ref. 6152/1
Auctioned by Phillips in Hong Kong for HK$1.6 million.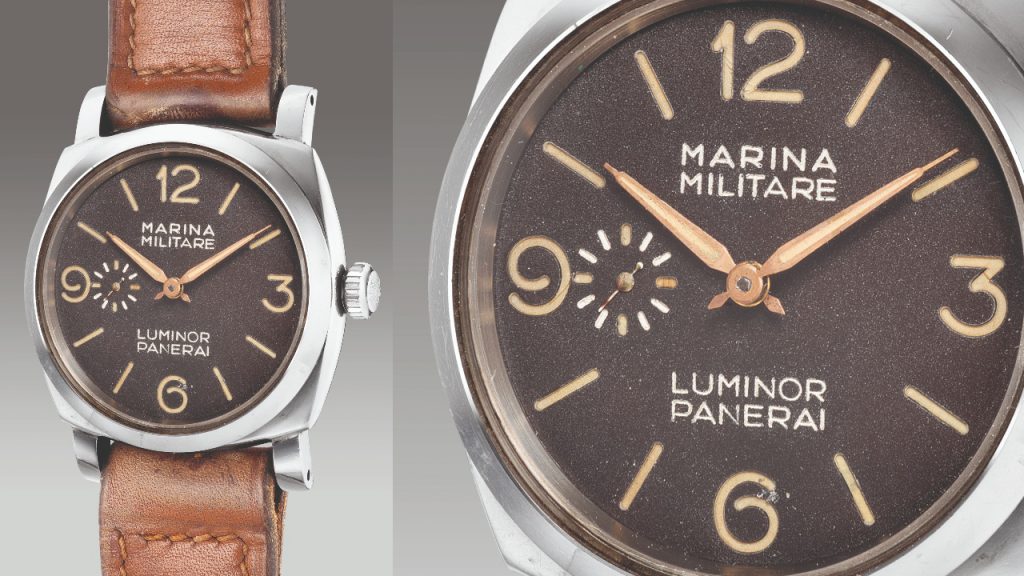 One of four important vintage Panerai timepieces to appear on the block at Phillips' Hong Kong Watch Auction: XI, this Panerai Luminor Marina Militare boasts both historical importance and impeccable provenance. The oversized stainless steel diver's wristwatch with small seconds and a 'tropical' dial was made especially for the Italian Navy in the 1960s. Most of these were given to high-ranking Italian naval officers and to the families of Gold Medal of Military Valour awardees from World War II. Only eight pieces from this batch of 30 Ref. 6152/1 watches – which feature Luminor dials and Angelus 240 8-days calibers – have surfaced so far, making it an extremely rare timepiece.
---
The Bathers by Amy Sherald
Auctioned by Phillips in New York for US$4.3 million.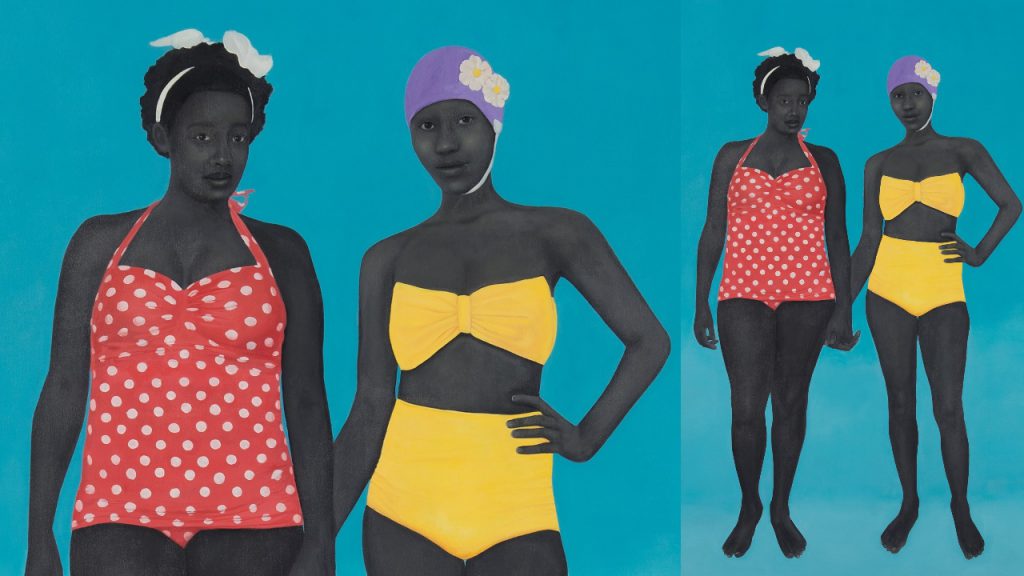 Shattering Amy Sherald's 2019 auction record of US$350,000, a 15-minute bidding battle at Phillips' Evening Sale of 20th Century & Contemporary Art saw the American painter's 2015 oil on canvas work, The Bathers, soar to almost 30 times its presale estimate. Sherald – who is perhaps best known for her portrait of former First Lady of the United States, Michelle Obama – continues her tribute to the contemporary Black experience in The Bathers, depicting young swimmers in her signature greyscale aesthetic. Proportioned almost to a life-size scale, the painting depicts two sitters – a rarity amongst Sherald's works. 
---
Elevator by Dana Schutz
Auctioned by Christie's in New York for US$6.5 million.
One of the top lots of Christie's 20th Century marquee week, American artist Dana Schutz's vibrant, fractured 2017 painting, Elevator, helped set one of 13 world auction records for artists at the sale series. Measuring a sizeable 345.4 by 431.8 cm, the oil on canvas work presents Schutz's escapist, humorous vision of reality, in which a mass of contorted figures cram into an elevator compartment.  Painted with a claustrophobic urgency that transforms objects and humans into a kaleidoscope of broken, chaotic geometric forms, Schutz imbues an everyday scene with a sense of riotous metamorphic magic. 
---
The Matra MS670, Chassis 001
Bidding commences on 5 February through Artcurial in Paris.
Despite the postponement of this year's annual French classic car show, Rétromobile, the traditional La Parisienne 2021 sale will still take place in early February, with the 1972 Le Mans 24 Hour-winning Matra MS670 having already been consigned. Carrying a pre-auction estimate of between €4 million to 7.5 million, the flagship French race car is described by Directors at Artcurial Motorcars, Matthieu Lamoure and Pierre Novikoff, as representing "the Holy Grail for all collectors of competition cars". It has been conserved at the Musée Matra in Romorantin since its last race in 1973, under the ownership of the Lagardère Group.