The Villeret is Blancpain at its most classical – think roman numerals and uncomplicated white dials – which makes the new Villeret Extraplate boutique edition (RM67,400) and its green dial stand out that much more. Colour is not unheard of in the collection, which earlier in 2020 saw a pair of dark blue dials – but green is the new blue, and this rendition hits a little differently.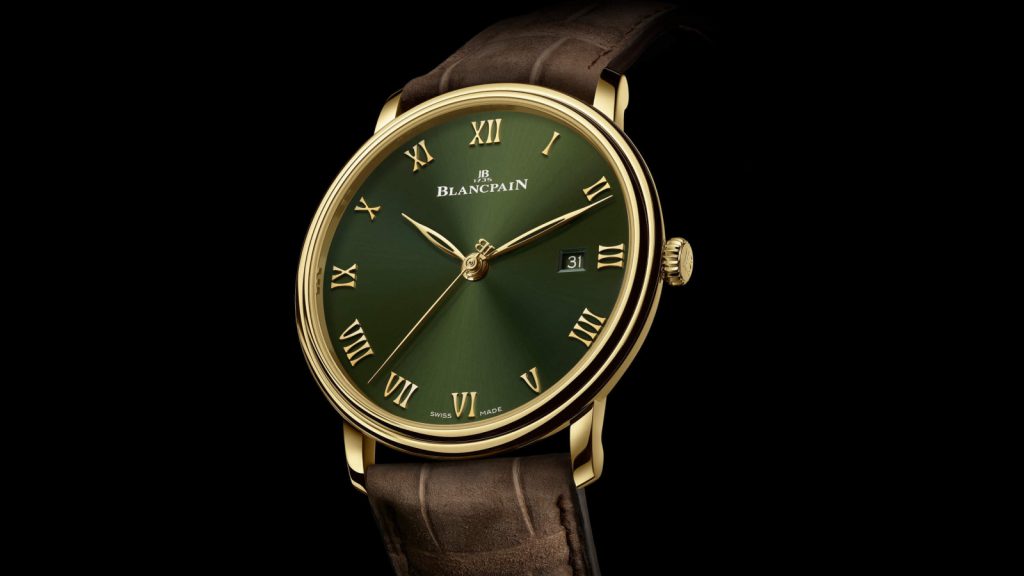 This is, in fact, the first time green has been applied to a Villeret dial. The sunburst-textured dial itself is not a flashy, eye-catching emerald, but a darker, more understated forest green that has surprising complexity. It can look almost black if the light is dim but will shimmer distinctly when it catches direct sunlight. The truth of a watch often escapes photography, and this especially true of this particular dial – it really must be seen in person to be understood.
Pairing the dial with yellow gold for case, hands and numerals has yielded interesting and rather unexpected results. Yellow gold is so established as to be almost never seen as refreshing, not these days – and yet here, with this dial, it adds a relaxed vivacity and a touch of levity. Blancpain's leaf-shaped hands seem more at home here than ever, their sunlit gleam contrasting the sombre mystery of the dial to exceptional effect thanks their lengthwise cut-outs.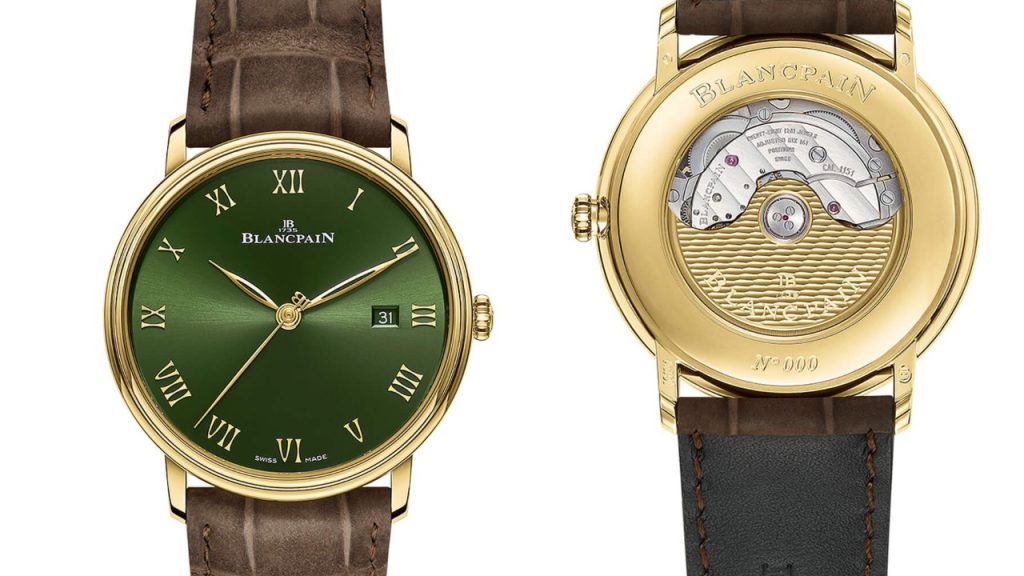 The strap is often overlooked, but for this watch, ties it all together. The brown nubuck leather strap has a rough texture similar to suede and adds a marked nonchalance to what is otherwise a classic dress watch. It makes for an earthier, more free-spirited take on a style of watch that to some can be too buttoned-up.
It never loses that Villeret elegance, however. Colour aside, this edition is the svelte and ultra-slim execution that is familiar to Blancpain fans: 40mm in diameter and just 8.70mm thick. It includes a date window at three o'clock, and its self-winding movement has a 100-hour power reserve.